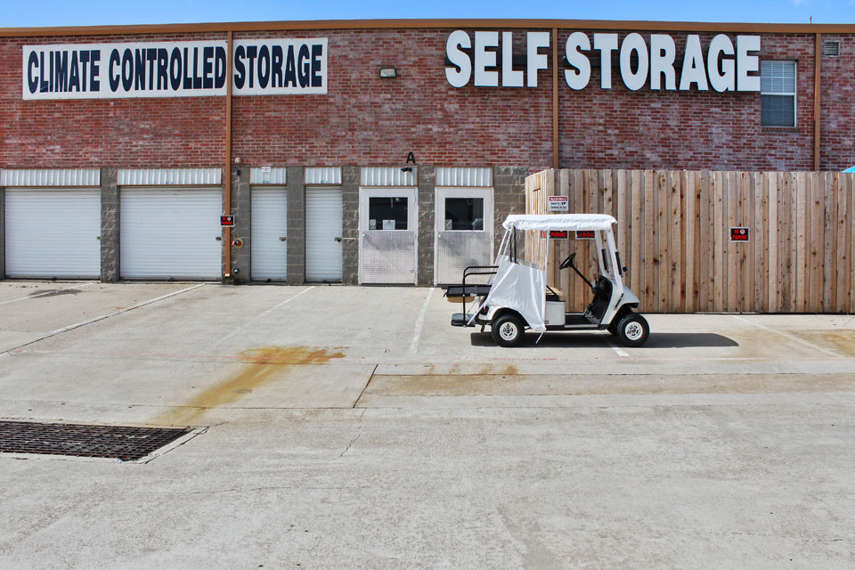 Dallas Self Storage Units
Logout
We're Open During Normal Hours. Easy, Contact-Free Rentals
Location Details
ACCESS HOURS
Mon

6:00am - 9:00pm

Tue

6:00am - 9:00pm

Wed

6:00am - 9:00pm

Thu

6:00am - 9:00pm

Fri

6:00am - 9:00pm

Sat

6:00am - 9:00pm

Sun

6:00am - 9:00pm
OFFICE HOURS
Mon

9:00am - 6:00pm

Tue

9:00am - 6:00pm

Wed

9:00am - 6:00pm

Thu

9:00am - 6:00pm

Fri

9:00am - 6:00pm

Sat

9:00am - 6:00pm

Sun

Closed
FEATURES AND AMENITIES
Free Move-In Truck
Drive Up Access
Climate Control
Passenger Elevators
Electronic Gated Access
Video Recording
Moving Carts
Kure It Certified Location
Photos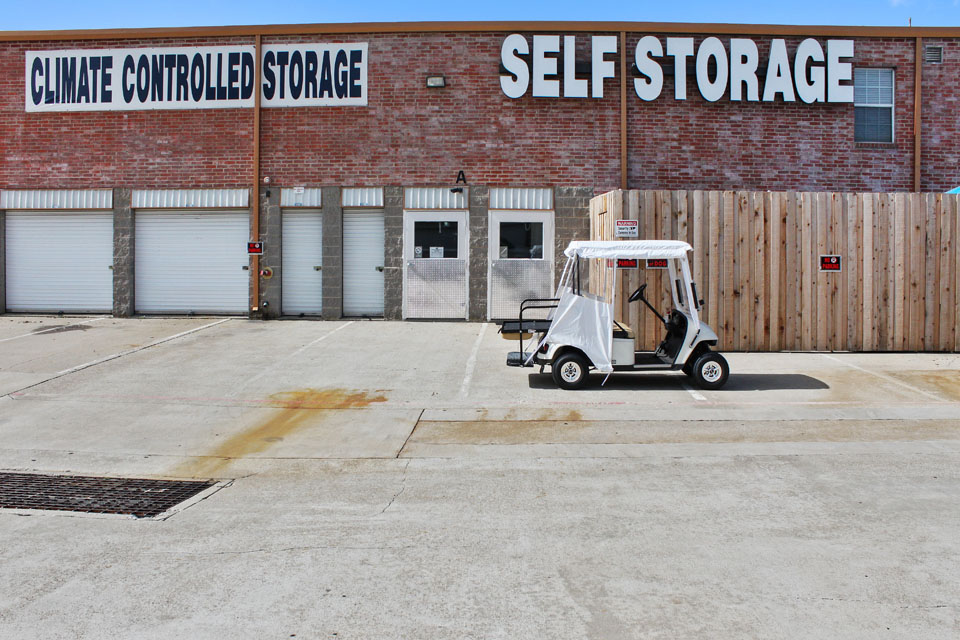 About this Location
Self Storage Facility Features

Dallas is a big city, but you won't find a self storage facility anywhere in town that is better than ours. We keep our site constantly clean and well lit. And you can enjoy all the best amenities like drive-up access units, free moving carts, and climate-controlled spaces. We offer units in several sizes to fit your storage needs, whether you want a personal 5x5 locker or a large 10x30 warehouse. With the option to combine units, we can create as big a space as you want. Like we said, you won't find a higher quality self storage site anywhere in Dallas—we dare you to check.
We offer a free move-in truck for new tenants who are looking to make their move into our Dallas facility a lot easier. We can provide you the ease and convenience of moving your belongings from Point A to Point B. Call our facility to find out how you can schedule to use our free move-in truck.
Secure Storage Units

What would our company be if we didn't offer the best in storage security? To keep your valuables safe, we maintain 24-hour video surveillance and a computerized gate access system. Plus, our property managers live on site to keep trouble at bay. You'll never have to worry about your items while they're stored with us.
Contact-Free Rentals – Easy Online and Phone Rental Options 
 Online Rental
 Select your unit and enter your info and payment
 Sign the lease online
 A manager will reach out to you with your access code, a map of the property, and they'll have you email a copy of your valid government picture ID
 Once these steps are complete, the manager will prepare your unit so it's ready when you arrive
 Phone Rental
Simply call the number listed at the top of this page, and a member of our staff will work with you over the phone to complete a rental
The manager will email a lease to sign
Once the lease is signed, a manager will reach out to you with your access code, a map of the property, and they'll have you email a copy of your valid government picture ID
Once these steps are complete, the manager will prepare your unit so it's ready when you arrive
Conveniently Located

Local residents will agrees that we are in a perfect location for your self storage needs in Dallas. You can find us near the intersection of Crockrell Hill Road and E Wheatland Road. Being close to Highway 67 and I-20, our facility is right on your way through town. Stop by our office today between the IBOC Church and Walgreens.

Forms of Payment

It's easy to pay your bill! We accept cash, checks, money orders, Visa, and MasterCard. You can also pay online through our secure client login.

Professionally Managed

US Storage Centers takes customer service to the next level. All of our property managers are hired specifically for their ability to provide a friendly face and professional service to each of our clients. We get to know your name and your situation because that's what it takes to create your ideal self storage plan in Dallas. Come by and meet our friendly, knowledgeable staff today.

The Community

Whether you live here or not, you've heard of Dallas, Texas. It's a city for artists, athletes, historians, families, and everyone in between. We have countless museums and performance halls in the Arts District. The Cowboys, Mavericks, Rangers, and Stars dominate the sports scene. Once a year Fair Park teems with visitors of the State Fair of Texas. And that's barely the tip of the iceberg when it comes to entertainment in Dallas.

In other words, you'll never be bored in our city. Come down to Dallas today, and find out what you've been missing.

Facility Products

We offer boxes (sized small - x-large). We also have wardrobe boxes, packing tape, tape dispensers, mattress covers, bubble wrap, picture moving kits, disc locks, and locks.
Customer Reviews
overall rating, 299 total testimonials
May 11, 2021
Great service!!!!! Very fast!!!!! Very pleasant people in all!!! The process was very easy
May 7, 2021
It went well because the staff was nice, informative and didn't waste time. Overall good service and quality for the unit that was recommended to me by the staff member as well.
April 24, 2021
Genesis and Tiffany are great to work with. Looking forward to being there a long time.
April 22, 2021
Welcomed. Very nice people and professional.
April 14, 2021
Wonderful customer service... fast, direct and simple. Great rates.
April 11, 2021
The girl that helped us was amazing. Very friendly and made the whole process easy to understand.
March 16, 2021
Very easy to talk with individual and she explained all my questions. Place is very clean and easy to access.
March 9, 2021
Genesis was the best employee
March 4, 2021
Friendly and nice
March 1, 2021
I was treated well. Great customer service. This person also spoke well of the person that thy were sitting in for.
February 26, 2021
The experience was great with
February 26, 2021
It's very confident it's clean
February 9, 2021
Genesis was excellent...very informative as to what my needs were and assisted me with the best deal for my storage
February 5, 2021
Had a great experience with the company. Very professional , helpful. Great job.
January 26, 2021
It was a good experience, staff was nice and friendly and knowledgeable of what she does. The time of the process was great.
January 16, 2021
I have enjoyed my experience with the company everyone is so hopeful.
January 4, 2021
I am very pleased with the services I received at U S Storage Centers. The Assistant Manager, Genesis is friendly, professional, and go beyond her duty to accommodate customers. I highly recommend U S Storage facility, Cockrell Hill location.
December 24, 2020
It is wonderful, the service here is great, and the prices!
December 17, 2020
I love the whole experience.
December 1, 2020
Brenda was the best representative ever I will highly recommend everyone to Us Storage
November 26, 2020
It was fast, friendly, and great deals on the storage units.
November 20, 2020
It was pretty good overall, quick and easy. Brenda is very professional and good at what she does. Facts!
November 19, 2020
Very good. Manager on duty was very professional, helpful, in explaining the details of my rental. Nice person!!
November 15, 2020
Brenda was great help and very knowledgeable. Great experience 👍 I would recommend to my friends and family 👪
November 15, 2020
My experience was great, very friendly and professional staff, this is second getting a storage with you all
November 6, 2020
Easy, Efficient, and great customer service
November 4, 2020
Fast and easy to get a storage in and out less than 15 minutes
November 3, 2020
I had a great experience at u.s. storage. The lady that work there was very friendly and very helpful.. I would definitely recommend. Shyvell Bennett of Texas
October 26, 2020
It was a good one. Agent was very helpful and professional.
October 24, 2020
Very professional and kind.
October 6, 2020
It's always good. Brenda's really cool and helpful. I have been on and off with you guys for many years. I have never had a problem or an issue with anybody, or with my storage.
October 3, 2020
Very good the lady that helped me was very good and very nice.
October 1, 2020
It was a very good experience and they were very helpful.
September 26, 2020
Very friendly very professional and very helpful when I couldn't open my unit....
September 24, 2020
Everything was super easy and Brenda is the best! She took care of me very well!
September 23, 2020
Pleasant
September 6, 2020
Very smooth and information was easy to understand. No surprises.
August 27, 2020
Very good customer service, the assistant manager, Genisis Walraven, at the Ducanville location, she's is who helped my wife and I, she was extremely helpful and professional. I even ran into an issue after office hours, and had all issues resolved quickly when I called to speak to representative. Overall great experience
August 25, 2020
I have nothing but positive things to say about US storage, starting with the initial renting of my space, renting the box truck and moving in. It was a smooth, stress less move. The facility was clean and the price reasonable, compared to other places looked at.
August 22, 2020
It was quick and easy to get things started
August 8, 2020
The Nice Lady at the front desk was very friendly and Professional!!!
August 3, 2020
It was great. The receptionist was very friendly and helpful.
August 1, 2020
It started off a little rocky but they Took care of the problem.I really Am satisfied
July 25, 2020
The experience was great, no complaints
July 18, 2020
Over the phone support was very knowledgeable and helpful. When i arrived to the facility the clerks were thorough in explaining all the details of the contract
July 16, 2020
Very pleasant experience. Agent was helpful and knowledgeable.
July 10, 2020
It's was quick and easy. The service was friendly and efficient.
June 13, 2020
It was quick, easy, and I appreciate how proficient the property manager was.
June 2, 2020
My experience was GREAT!!! Ms. Brenda, the property manager was so nice and helpful, she resolved all my concerns.
June 2, 2020
Brenda was friendly and helpful!
May 27, 2020
Always happy with the service provided. I've been using you guys for almost 3 years now.
May 24, 2020
The service I received was beyond superior! The staff was kind, friendly and very helpful. This will be my go-to storage from here on out.
May 7, 2020
I felt like I was valued as a customer
May 5, 2020
Brenda has always made my experience there wonderful. She is so friendly and helpful.
May 1, 2020
Generally positive. Brenda Martinez, the manager, was very helpful.
April 5, 2020
The online rental process was easy to use. Brenda was extremely helpful when I actually went to the storage facility.
March 31, 2020
Very comfortable
March 31, 2020
Brenda is Very kind and helpful. I just wish the access hours were just a bit longer. I'm disabled and I can't get much help until after 9 pm.
March 31, 2020
It was fantastic Weill recommend you to everyone we know customer service was more than we could've ask for.
March 26, 2020
I was very satisfied. Brenda was extremly helpful.
March 24, 2020
Brenda Martinez did an exceptional job with helping find a unit for my belongings. The best pricing and security in town.
March 13, 2020
Miss Brenda did a outstanding job on getting me a storage material to move she assisted me with boxes bubble wrap she was very professional if it wasn't for Miss Brenda with her outstanding customer service it would have been very frustrating for me thank you so much for your customer service
March 13, 2020
Buen trato y rápido lo recomiendo
February 28, 2020
Brenda was very helpful!
February 11, 2020
Your staff was very friendly and helpful taking me around the facility to find a unit to best fit my needs and my budget
February 11, 2020
Ms Brenda Was very helpful and knowledgeable about the type of storage we needed... thank you Brenda for providing us with good help.....
January 13, 2020
The lady in the office was very helpful I enjoyed talking with her glad I chose this place
January 12, 2020
Doyle is great. He is compassionate, honest, and accommodating.
January 11, 2020
My experience was great!!! Doyle was amazing and very helpful
December 26, 2019
Very good and staff was polite and understanding.
December 20, 2019
Very helpful an I think for it all Have a great/blessed day Marry Christmas
December 3, 2019
Doyle was very professional when he gave all the information about the facility and showing me the space rented. Brenda finished my transaction and she too was very helpful.
December 3, 2019
Very good
December 1, 2019
Brenda and Doyle are top-notch people! Brenda listened to my needs and showed me two units that would meet them. I chose one. She explained details thoroughly. I met Doyle in the office and he came by as I was storing to make sure I was happy with my rental.
November 13, 2019
Everything was quick and friendly people and the storage unit was very clean.
November 12, 2019
The staff is pleasant and professional.
November 3, 2019
So far so good, speedy processing and great introductory rates!
November 1, 2019
US Storage centers , have always looked out for me. Brenda, Jorge and Doyle, are good people that are always willing to help me, and anybody else I know that does business there. Thanks guys Frank
October 20, 2019
Very comfortable.
October 16, 2019
Excellent everyone is courteous and friendly. I feel that my stored items are in great hands.
October 15, 2019
I've had a wonderful experience
October 15, 2019
The service has been phenomenal.
September 22, 2019
Very good and easy.
September 13, 2019
I had a good experience. The crew was really nice and helpful.
September 12, 2019
It was a delightful experience.
September 5, 2019
Easy quick and worth it
September 2, 2019
My experience is always great especially with the Brenda on Cockrell Hill Rd.
August 27, 2019
I were very please with the staff there very friendly and will to help you anyway they can i were very please with them very please
August 27, 2019
We were very satisfied with the service Brenda provided us when we inquired for a unit. She was very informative and polite. She answered all our questions and made us feel very welcomed. She lifted so much stress off of us by making the process seamless while searching for a facility to store our belongings. Thank you very much Brenda!
August 24, 2019
VERY INFORMED
August 24, 2019
Customer service was very good.
August 15, 2019
The Prices was reasonable everything thing was explained clearly. Also the special was very helpful considering my situation. The young lady was professional and informational.
August 7, 2019
Very satisfied
July 25, 2019
Very pleased.nice very clean.and person who helped me was very professional.
July 25, 2019
I was very pleased with my experience with your company. I have secured storage space with the company for over 5 years. Doyle is a very kind and patient representative for the company.
July 15, 2019
The staff were very friendly and helpful
July 11, 2019
everyone who helped me was very nice and professional! I will definitely be recommending this facility.
June 17, 2019
Great experience I originally was just looking at different storage companies but when I got here I didn't have to look any further
June 13, 2019
Excellent Client/Customer Service
June 3, 2019
Customer Services was excellent, very helpful, friendly and professional.
May 28, 2019
Extremely high level of customer service, very professional.
May 25, 2019
Very comfortable!
May 1, 2019
Everything went smooth and quick. I have moved in the customer service wad great
April 30, 2019
There're good people. I've been with them for years.
April 23, 2019
Nice storage just wish hours was a little later
April 10, 2019
Always a pleasure to work with Doyle. Was nice to meet the new staff member Brenda. Helpful and friendly.
March 22, 2019
It was great
March 21, 2019
very pleasant and efficient
March 17, 2019
It was quick and easy. I will recommend it to anyone else looking for a facility to rent a storage unit.
March 15, 2019
Great service
March 14, 2019
Smooth and easy transaction for storing my car. Nice folks to deal with.
March 8, 2019
Really happy with the customer service we received at this location.
March 4, 2019
These guy's are awesome!! this is who I'll use from now on, Thanks Guy's
March 4, 2019
Best service hands down
March 2, 2019
It is a great facility and very professionally ran
February 27, 2019
My experience was great customer service was awesome they did a wonderful job explaining everything to me
February 27, 2019
Best experience I had. Gentleman that help me was very Informative and extremely nice
January 17, 2019
I like the location and clearlyness of the storage units and the grounds. Always a friendly welcome when dropping by during business hours. I also like the follow ups when requesting a quote. I've been apart of US Storage family for a while and for great reasons. Thanks
December 3, 2018
Very good and helpfull
November 2, 2018
Very good
October 17, 2018
Always a pleasure doing business with professionals who care,find you savings and have great sites. Big Thanks
October 16, 2018
Very professional good prices clean units .even the other customers where nice.
October 12, 2018
Steven knowledgeable, friendly, helpful.
October 5, 2018
The office staff was courteous, professional and very helpful.
September 25, 2018
Very polite and friendly service
September 23, 2018
Awesome experience, this was my 2nd rental from your company and Doyle has a pleasant disposition about himself, along with a people friendly attitude. I will always remember the he handles customers. That's what made me come back. Steve and Doyle are 2 great guys.
September 18, 2018
Service was excellent
September 13, 2018
Great experience! The gentlemen that helped me was very knowledgable and friendly.
September 13, 2018
Good storage
September 11, 2018
I felt very good about my experience with you all because y'all explain everything properly and make sure that the customer have a complete understanding of the rules and guidelines
September 11, 2018
Great love it
August 26, 2018
I felt very comfortable you all was very polite and courteous.
August 25, 2018
The expierence was super and webtbsmooth
August 16, 2018
Thank you again so much and may God continue to bless each and everyone in the whole wide world Amen over flow 🙏
August 16, 2018
great experience staff was helpful and courteous.
August 6, 2018
Amazing service I can't think of his name his personality simply amazing
August 6, 2018
Steve was very professional!
August 1, 2018
fast process friendly
July 24, 2018
Very friendly and all of my questions were answered on different things about the storage, the storage is very nice and clean and I have met both of the guys there in which they are on top of what's going on there the greeting and meeting new people
July 20, 2018
Thanks for a smooth and painless transition from home to storage.
July 19, 2018
The courtesy and attentiveness was superb.
July 16, 2018
My experience with your storage facility has gone well. I like the area that my rental space is located in the facility. The hours in which I can access my space is adequate in the times of the day I need. I have had no problem accessing the gate on my way in or on the way out. The personnel I've been interacting with at your facility have been courteous, helpful and made my experience setting up my rental space pleasant. They are knowledgeable and work in a timely manner.
July 8, 2018
It was simple & easy. The staff is very helpful & understood exactly what I needed.
July 2, 2018
Doyle was very helpful and had a great attitude. On the first visit he really helped out with some problems we were having. I am so glad we chose this place.
June 23, 2018
Quick process
June 11, 2018
This my second time coming so my experience before was excellent
May 30, 2018
Excellent service
May 30, 2018
Very professional and treated with respect.Mr. Doyle was great.
April 26, 2018
Had a great experience and would definitely recommend to anyone. Staff members were always nice and courteous
April 26, 2018
Awesome service. I highly recommend this storage company. The staff is friendly and curtious.
April 22, 2018
It was what I needed at the time. Will probably use them again.
April 18, 2018
This is a great place to store your belongings. All the staff is friendly and helpful would highly recommend.was there 3 years and never had a problem.
April 8, 2018
love us storage and all emoloyess
April 7, 2018
The experience was very nice they said hello as I walked Thur the door they smile and assist me with everything until I walked out door I love this place
April 7, 2018
I was very pleased,Mr.Doyl & his assistant was so patient & professional with me. THANK YOU VERY MUCH.
March 21, 2018
Very personable representative.
February 15, 2018
Excellent....would use them again if needed. I would recommend US Storage on Cockerhill to all of my friends and family. Thanks
February 13, 2018
It was very Great the man that took care of us was really nice
February 13, 2018
Everything has been fine
February 7, 2018
Steve was very helpful and got me set up very quickly!
February 7, 2018
My experience was very nice and I was well informed.The young man who serviced me was nice and pleasant
February 1, 2018
I enjoyed the encounter when I would come in to the facility make a payment. Everyone was friendly and knew what they were doing. I appreciate all of the updates on any issues with my unit. However, when I will call in customer service wasn't as knowledgeable or friendly.
January 26, 2018
Customer service was great nice and friendly Mr Doyle was awesome very good place to store your things!!!
January 9, 2018
I love it.the people was very nice and friendly.i would use them again.
January 5, 2018
Great Experience!
January 5, 2018
Great experience.
December 30, 2017
Steven is a very pleasant person to work with customers. He's very detailed and works diligently to make the customers satisfied. We felt that our goods in the three storage units we had were in good hands at US Storage and never had a problem. Thanks Leslie and Romona Ayers
December 27, 2017
Passing by
December 20, 2017
Hassle free. Transparent. Terms and conditions clearly defined. Very friendly and courteous.
December 18, 2017
They have an excellent staff. And they genuinely care for their customers satisfaction.
December 7, 2017
Very supportive and provided good service all around. Keep up the good work!!
December 7, 2017
Fantastic! Everything went smoothly! Steven was wonderful and friendly! The price was right
November 18, 2017
It was quick poffessional and very competitive and reasonable prices... Keep up the good work!
November 18, 2017
I have always been happy with the facility.
November 13, 2017
So far it's good.
November 9, 2017
Doyle was really helpful and nice. He had a really caring attitude
November 2, 2017
My experience with US Storage was a good one. Mr. Doyle is very friendly and I enjoyed talking with him.
November 1, 2017
I've had a storage with US Storage several times great experience everytime the staff is very professional great people.
October 31, 2017
I was very comfortable leaving my life pocessions with you guys and if needed I'll will return
September 30, 2017
Very satisfied with the service offered from the staff @US STORAGE CENTER.
September 27, 2017
GREAT ,ASSITED IN ALL ASPECT OF SECURING A NEW STORAGE RENTAL.
September 19, 2017
Steven was really professional, straight to the point and didn't waste any of my time towards trying to move my things in the unit.
August 31, 2017
It was so smooth, I was in a tough predicament with no where to put my stuff and in a matter of minutes I was in and gone!!!!
August 14, 2017
Very pleased
July 31, 2017
Exceeded expectations. The facility was very clean and would definitely recommend for anyone looking for extra storage space. Very friendly and knowledgeable staff onsite.
July 30, 2017
Everything was good
July 11, 2017
Stephen is a great person to work with. This is our second time around and he has been the same courteous person and very professional each and every time.
July 9, 2017
Steven is just great!!
July 7, 2017
The experience was extremely pleasant. Your staff was friendly, professional and well-informed. I give them 👍👍. The facility was also clean and clearly marked.
July 1, 2017
It was a very nice experience. I was very impressed by the professional customer service I received.
July 1, 2017
Friendly fast and smooth service
June 29, 2017
Steven was super helpful and nice!
June 22, 2017
Great place,Great service.
June 22, 2017
So far, so good.
June 18, 2017
Steven was exceptionally helpful.
June 16, 2017
I was impressed by Steven's character. I left great reviews of your facilities on yelp and google. Professional, courteous staff and clean, safe units. I loved the price for the climate controlled unit and that you offer a free truck to your tenants. thank you
June 7, 2017
Steven was very personable and helpful.
June 4, 2017
Very nice and funny and quick
June 2, 2017
Doyle was very freindly!!
May 23, 2017
I appreciate the customer service everything was explained clearly to me. I would definitely recommend this company for storage.
May 10, 2017
Staff is friendly and professional
April 29, 2017
The reps at the storage are very nice and friendly.
April 29, 2017
It was great
March 21, 2017
Very polite and professional sales person it was a very pleasant experience
February 22, 2017
Doyle was amazing. He gave me in-depth explanations, he had patience, superior customer service, and his positive attitude reassured me that my belongings are not only extremely safe and secure but also valued at the U.S Storage Centers.
February 16, 2017
it was most welcoming...
February 7, 2017
Very helpful workers especially Doyle, I've heard bad reviews about the prices going up and down ,but I wasn't told anything different, I am satisfied with the storage I am renting and the size ,especially that it is clean , thank you Doyle for great outstanding customer service
February 7, 2017
I am grateful for your kindness and service Amen and Amen,😇😇😇
January 30, 2017
Very helpful.Thank You
January 13, 2017
Fast, efficient, and great customer service
January 7, 2017
Experience has been great! Steven has always been so helpful! Truly a terrific person.
January 6, 2017
The staff and management at this location are EXTREMELY HELPFUL and go above and beyond. I am very thankful to have chosen to store my things with US Storage Centers!
January 1, 2017
I was a great experience and professional staff.
December 26, 2016
Great !
December 23, 2016
Great move in experience. Competitive pricing for the area. Really appreciated the free move in truck - that was what finally convinced me to move my storage from the place down the road. The only concern I have is the warning that prices could go up within the first year. You'll get another feedback form from me if they do!
December 12, 2016
Everything was good
December 5, 2016
I really like the storage times and access!!! And the staff was very nice!!!