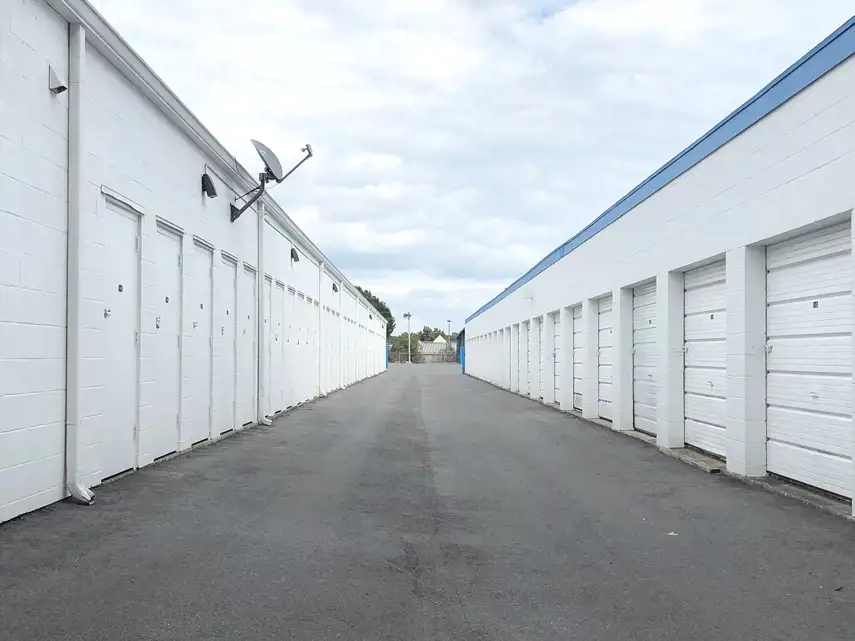 Rent or Hold Your Storage Unit in Minutes.
Location Details
ACCESS HOURS
Mon

6:00am - 10:00pm

Tue

6:00am - 10:00pm

Wed

6:00am - 10:00pm

Thu

6:00am - 10:00pm

Fri

6:00am - 10:00pm

Sat

6:00am - 10:00pm

Sun

6:00am - 10:00pm
OFFICE HOURS
Mon

9:30am - 6:00pm

Tue

9:30am - 6:00pm

Wed

9:30am - 6:00pm

Thu

9:30am - 6:00pm

Fri

9:30am - 6:00pm

Sat

8:00am - 5:00pm

Sun

Closed
FEATURES AND AMENITIES
Drive Up Access
RV Parking
Electronic Gated Access
Video Recording
Boxes & Moving Supplies
Moving Carts
Kure It Certified Location
ABOUT THIS LOCATION
Find out about the features and amenities our Little Rock storage facility has to offer!
Read More
Photos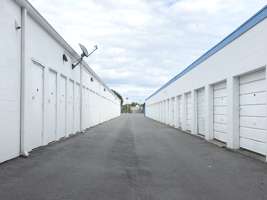 About this Location
Little Rock Storage Units
If you're looking for a storage unit in Little Rock, AR then our storage facility is a convenient and local option. We have storage units that come in a variety of sizes and if you are unsure about which unit to choose, our professional staff is here to help you find the right size for your storage needs. We offer indoor storage units, drive-up accessible outdoor storage units, and open air storage spaces. The property has an electronic access gate that only current tenants can access with the unique PIN code given at the time of rental and there is 24/7 video recording throughout the storage facility. To help make your move as easy and organized as possible, we have moving carts available on-site and boxes and moving supplies available for purchase in the office.
If you're in a need of storage for your RV, boat, or automobile, our storage facility has spacious open air storage available. Open air storage width may vary from spot to spot. Please call the property manager for more details on the open air storage spaces.
Easy Rental Options
Rent your storage unit online or over the phone for a quick move in. 
Not ready to rent? No worries! Reserve your unit now to lock in today's special discount.
Month-to-month rentals
No credit card required for reservations
No deposit required
Little Rock Storage Near You
Located on Green Mountain Drive, our storage facility can be easily accessed if you're coming from Interstate 430. If you live in the nearby neighborhoods of Rainwood, Turtle Creek, Breckenridge, Woodland Hills, Mesa View, Pleasant Valley, Timber Ridge, Parkway Place, and Hillsborough, our storage units are easy and convenient to access. 
FAQs
Q. Do I need a credit card to rent?
A. We accept cash, checks, Visa and Mastercard.
Q. How long do I need to rent a storage unit?
A. We offer storage rental on a month-to-month basis. You are never locked into a long-term lease agreement.
Q. How do I make my monthly payment?
A. You can choose to pay in person, online, over the phone, or through mail. We also have automatic payments available.
Q. Do you offer discounts or promotions?
A. Yes! We offer special pricing and promotions for new storage customers such as one month 50% off. You can find our promotions by searching our unit selection above. Each promotion can be found next to the unit pricing and amenities.
Q. Do I need to bring my own lock?
A. Customers are required to have a compatible lock if they choose to purchase their own. Locks are also available for purchase at our facility.
Customer Reviews
overall rating, 116 total testimonials
December 3, 2023
My experience was very pleasant and Tia was very helpful and informative about your products and availability of units.
November 27, 2023
Lady at the place was awesome!!!!
November 15, 2023
Positive. Tia and Lewis very helpful
November 11, 2023
It was fine until the door was changed on my unit. I was not notified that this was happening. My things were moved, carelessly stacked, not put back in place, and damaged. Old rollers and cable from previous door left dangling. Horrible workmanship.
October 21, 2023
Very helpful
October 11, 2023
It was Excellent
October 6, 2023
Welcome and cared about
October 4, 2023
I had a very positive experience with this facility. The manager was extremely helpful and very knowledgeable about what would best suit what I needed.
September 12, 2023
They can lock you out of the property whenever they want such as when they want to do last minute "property improvements" and still charge you when you want to leave although you can't get access to your unit during that time period. So although you are trying to move they won't allow you to but you still have to pay. Will not return your calls or emails.
September 7, 2023
Tia was very helpful.
September 5, 2023
Tia, our local manager, is great. Returns calls promptly Knows her job well, is pleasant and helpful
August 25, 2023
Ms. Tia was very knowledgeable, very helpful and most accommodating
August 23, 2023
The Lady there in charge is great - sweet girl & very helpful !!
August 15, 2023
The experience was the absolute best.
August 11, 2023
All went very good and speedy. I forgot the person's name that helped us but she was very helpful and explained everything to us!
August 11, 2023
Tia was so sweet, helpful, and very professional
August 2, 2023
Quite satisfied,
July 18, 2023
Started to unload furn into smaller storage I was settling for when I was told the larger one was avail n just around the corner so we moved the UHaul to there only to learn it was locked bc there was still someone's stuff in it.So we waited out in the heat for 30 min to see if there was another large one but ultimately we returned to the small one n unloaded in order to return the truck but this storage needed to be swept out badly! Every time I've vacated a storage I always sweep it out….very.disappointing that the computer wasn't updated n the storage was subpar. The mgr-substitute was apologetic n none of it was her fault but she could've walked into her job that day better informed.
July 16, 2023
It was good
July 13, 2023
Your staff was helpful and I have no complaints
July 9, 2023
It was fast and easy to get set up
July 9, 2023
The lady at the front desk was SUPER professional, knowledgeable and friendly. You have a Stat on your hands with her.
June 23, 2023
The person in the office was very helpful and the transaction went smoothly.
June 16, 2023
My experience was great love the customer service
May 13, 2023
Quite enjoyable. Tia helped out a lot and made the experience easy when other parts of the move were a nightmare!
May 11, 2023
Tia was great.
April 26, 2023
I loved the experience. I think her name was Tara but she was exceptional! Courteous and professional and she provided me with all of the information that I needed.
April 23, 2023
Tia was amazing. Friendly and helpful
April 17, 2023
Very helpful, very convenient
March 30, 2023
It was great, I don't remember the lady's name that worked on Saturday at the Green Mountain Drive location. However, she's god sent! I moved to LR on Saturday and had booked another storage place and I couldn't get in to the unit that I paid for because they said the power was out in their gate. I had the moving company from Texas waiting. I called your company and within seconds she had blocked a unit and I was able to meet with her and move my things into the unit that day. They your team for being there when I needed them.
March 14, 2023
It was great and went very smoothly. Thank you!
February 25, 2023
Very helpful and convenient
February 23, 2023
Agent was very polite and helpful. Was surprised at the added cost of monthly insurance in addition to rental fee.
February 7, 2023
It's was horrible. Between the misdisplayed information online, the unprofessional manager on site. I had a trailer full of my things and I signed up for a unit that once arriving on the property was told it was an auto unit... they wouldn't even work with me to be able to park the trailer I had so that I could figure out the unit I needed to get. All my paints and my furniture and clothes were ruined But to make things worse
February 5, 2023
Great experience! Quality customer service.10/10
February 1, 2023
The manager at the location was beyond helpful and friendly. He explained everything to me and was willing to work with me on what I was actually needing. I just enjoyed the conversation he and I held during my time of obtaining a unit at this facility. Customer service at its finest!
January 22, 2023
It was great
January 4, 2023
Fantastic!! Very helpful and extremely nice!
November 7, 2022
Well. Your guy sly was real nice when I talked on the phone. But when I got there he was not accommodating at all. Not to mention the smelll of skunk in the office. You don't need a degree in rocket science for that. The only reason I'm still there is lack of options for the last minute. Believe you me I will be out and gone asap.
November 5, 2022
This was my first time having to get a storage unit. The customer service agent was very helpful and explained everything easy. He was also respectful and friendly. The units are clean on the outside and inside.
October 6, 2022
Sylvester Steel was the perfect employ and face for your business. Knowledgeable, helpful, friendly, well-spoken and very professional. Rare combination in todays workforce. You need to do what you can to keep him.
October 4, 2022
Like the facility but the rate increases are too much Sylvester Steel was most helpful in relocating us to a cheaper unit. He's very personable.
September 14, 2022
I did this a few minutes ago and took time to write it all out, but it didn't go through? Anyway, Horrible! I got charged their insurance when I let them know I had my own. He had told me he would take it off, but didn't. I was charged a late fee when it wasn't my fault it was late. In a nutshell, I was told my 2 units would be combined online. I had it set up for autopay. I checked to make sure the 2nd unit showed up online a few weeks in and it wasn't. I called and the woman who answered said she would get it all fixed for me. Then a few weeks later I start getting late notifications for the 2nd unit! I called and the guy said even though I was told it would be fixed, it was still my fault it didn't get paid?! He let me know later they tried to get them connected but couldn't. He told me I could either go in and pay every month or set up a whole new auto pay. He even said he would send me a new autopay form, which he never did. I only used us storage because of the half price for 2 months thing.. HAHA, joke was on me right? I ended up paying so much due to their incompetence, I really wish I would have gone elsewhere!
August 31, 2022
Great customer service
August 2, 2022
Great service thank you
July 27, 2022
US storage has been very easy to communicate with. Everyone I've spoken to has been very pleasant and helpful. The day I came in to rent a unit, Sylvester took care of us and did a fantastic job making sure I was fully informed and had everything I needed (like a lock for my unit!) He was so kind and patient as I had him relocate us a couple of times. I've spoken on the phone with a couple of other people and they have been just as awesome!
July 18, 2022
Everything was great! Great customer service, very informative and helpful!
June 8, 2022
It was good. Easy to reserve storage online and the process was straight-forward.
May 16, 2022
From the very start, the staff was attentive and knowledgeable. I really feel like he cared about me getting exactly what I needed.
May 13, 2022
Just rented it last week. Have nithing in storage yet. Lights in the storage would improve things
April 30, 2022
Great and timely but what if I forget ur pin to gate wat do I do???
April 20, 2022
I felt great and I exceptional about my experience!! Good customer service and information was given to me. Thank you so much to the property manager at the US Storage Centers off of Green Mountain Drive which was John Sharp. He was amazing, phenomenal, and helpful. I would definitely recommend someone to come to this place of business!!
April 15, 2022
Great friendly staff
April 12, 2022
Good they made sure everything was good and made sure they stated the instructions clear.
April 11, 2022
Experience has been great from the first day we signed up. Customer service was awesome. Very nice Management took very good care of us very helpful and polite
April 5, 2022
Good customer service 👍
March 31, 2022
Working with John Sharp has been a delight!! He is always pleasant and seeks to resolve any issue in a timely manner. The facility grounds are neat and his willingness to help valued.
March 28, 2022
Very good. Polite service. Clean units and lot. Easy access. Extensive hours
March 23, 2022
John the property manager was very professional. He explained everything to me before signing the contract. He allowed me to ask questions. He was very friendly
March 22, 2022
John was very nice and he helped us out with getting the storage we needed.
March 14, 2022
So far I think your stroge facility is very good and I would have know problem recommending it to family and friends.
February 24, 2022
Very nice and professional.
February 18, 2022
John was was amazing in the attention he paid while helping me find a storage. He was patient and very informative.
January 31, 2022
John was very professional and informative. I will recommend this storage facility to anyone that is in need of one!
January 24, 2022
Everything been good 👍
January 13, 2022
Staff was very helpful
January 9, 2022
The onboarding experience by Gabriel was seamless. He was patient and explained the process thoroughly. It was also fast.
December 24, 2021
The neighborhood feels safe BUT the gate has been broken and my mind isn't at ease for the simple fact ANYBODY now had access to the property
December 15, 2021
From the first call to the time I walked out the door I felt I was in good hands.
December 13, 2021
Quick and easy
November 27, 2021
Things went well. I do have a door on a unit that needs to be replaced. Friendly personnel. Late fee a little high. Thanks David.
November 5, 2021
It was great!! No hassle at all.
October 24, 2021
Great staff in office lizzy & Mr Watson
October 22, 2021
Very good customer service and great prices
October 22, 2021
Friendly and knowledgeable