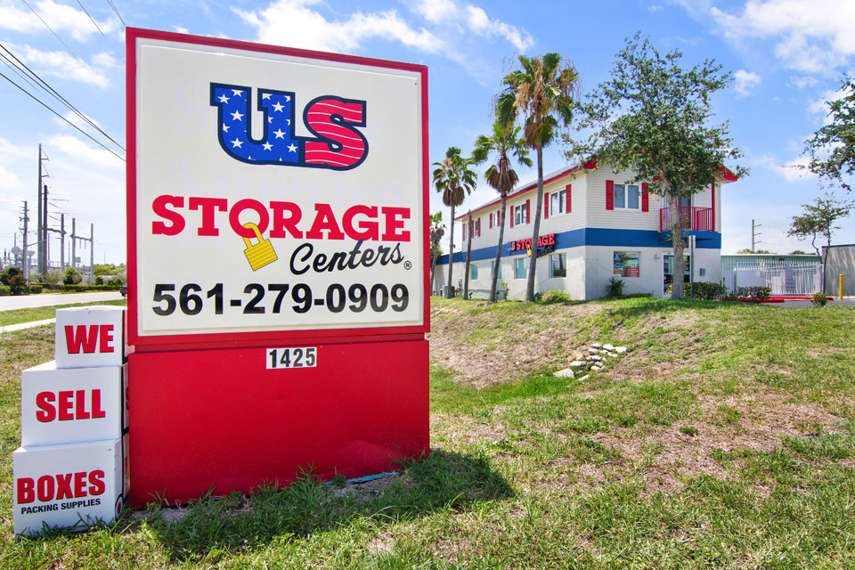 We're Open During Normal Hours. Easy, Contact-Free Rentals
Location Details
ACCESS HOURS
Mon

6:00am - 9:00pm

Tue

6:00am - 9:00pm

Wed

6:00am - 9:00pm

Thu

6:00am - 9:00pm

Fri

6:00am - 9:00pm

Sat

6:00am - 9:00pm

Sun

6:00am - 9:00pm
OFFICE HOURS
Mon

9:30am - 6:00pm

Tue

9:30am - 6:00pm

Wed

9:30am - 6:00pm

Thu

9:30am - 6:00pm

Fri

9:30am - 6:00pm

Sat

8:00am - 4:00pm

Sun

10:00am - 2:00pm
FEATURES AND AMENITIES
Drive Up Access
Climate Control
RV Parking
Electronic Gated Access
Video Recording
Moving Carts
Kure It Certified Location
ABOUT THIS LOCATION
Delray Beach Storage Units
Read More
Photos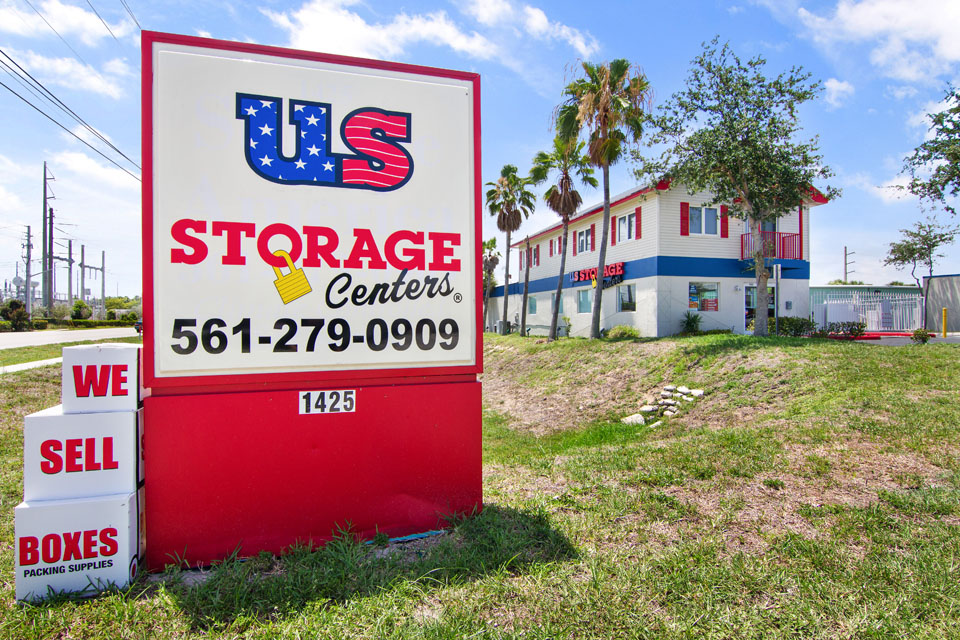 About this Location
Self Storage Facility Features

We take pride in our facility and work hard to keep it the cleanest self storage site in Delray Beach. Don't be surprised if you see our staff out and about, keeping up with the maintenance. We treat our facility like our home.

You can rent a unit in any size you need from 5x5 to 10x25 according to your storage needs. Bring your moving truck here—our driveways and aisles are wide enough for a semi-truck. All of our units, indoor or outdoor, come equipped with automatic lights and flat dolly carts to make your move hassle free. We also offer climate control storage spaces for your more sensitive items.
Contact-Free Rentals – Easy Online and Phone Rental Options 
 Online Rental
 Select your unit and enter your info and payment
 Sign the lease online
 A manager will reach out to you with your access code, a map of the property, and they'll have you email a copy of your valid government picture ID
 Once these steps are complete, the manager will prepare your unit so it's ready when you arrive
 Phone Rental
Simply call the number listed at the top of this page, and a member of our staff will work with you over the phone to complete a rental
The manager will email a lease to sign
Once the lease is signed, a manager will reach out to you with your access code, a map of the property, and they'll have you email a copy of your valid government picture ID
Once these steps are complete, the manager will prepare your unit so it's ready when you arrive
Secure Storage Units

We didn't cut any corners while setting up the security for your self storage experience in Delray Beach. Our video surveillance runs at all times and the whole facility is well lit. For every building and climate control unit, customers receive their own keypad code so no unauthorized parties can access your items. Each of our multiple access gates also requires a personalized code; the two main entry and exit gates are in direct view of the manager's office.

Speaking of the managers, they live on the property so they're able to closely monitor the site. They perform random night patrols to ensure there's never any trouble. Nowhere in Delray Beach will you find a more secure self storage facility than ours.
RV Parking
For those who want to store an RV, boat, or an extra automobile, we are your storage solution! We have outdoor parking spots with easy accessibility for parking and backing out. Parking space width may vary from spot to spot. Please call the property manager for more details on Parking Space sizes.
Conveniently Located

1425 Southwest 10th Street, Delray Beach, FL 33444

You can find us just east of I-95 off of SW 10th Street. Look for Congress Avenue on the other side of the interstate and across the street from all the automotive businesses on SW 15th Avenue. Come visit us today and see how nearby we really are.

Forms of Payment

It's easy to pay your bill! We accept cash, checks, money orders, Visa, and MasterCard. You can also pay online through our secure client login.

The Community

Delray Beach, Florida was recently voted the "most fun small town in America" by USA Today, and for good reason. There is never a shortage of fun with four miles of beautiful beachfront along the Atlantic Ocean. You can surf, swim, or soak up the sun all day long.

If you're not really a beach bum, you can work on your serve at the Delray Beach Tennis Center. Each year our city hosts the Delray Beach International Tennis Championships, a men's tennis tournament that draws athletes from around the world. We are one of the top tennis towns in the nation.

In our corner of town, you can explore Mizer Park for excellent shopping, dining, entertainment, and more. And the beach is only one mile away. From March to October, check out the turtle nesting sites.

Between the sunshine and the sports, you can find an activity in Delray Beach that everyone will enjoy.

Professionally Managed

Our managers go above and beyond what you might expect from your self storage personnel in Delray Beach. On one occasion, our managers helped one struggling client to find a new job by putting him in touch with another client. Talk about personal service! We get to know each of our customers on a first-name basis to provide all the help we can. You might come into the office as a stranger, but you'll leave as a friend.

Facility Products

We offer boxes (sized small - x-large). We also have wardrobe boxes, packing tape, tape dispensers, mattress covers, bubble wrap, picture moving kits, disc locks, and brass padlocks.
Customer Reviews
overall rating, 227 total testimonials
June 17, 2021
Great customer service and love the hours of availability.
June 15, 2021
It was good. Very professional
June 14, 2021
Great experience
June 6, 2021
Great customer service, 👍
May 22, 2021
The staff was professional and very helpful.
May 20, 2021
Chantel was awesome! Thank you so much for your help and patience with me and explaining everything.
May 13, 2021
So far everything is going well. I would like to see extended access hours beyond 9 pm
May 5, 2021
I felt great...because they explained and write down everything that I need to know
May 1, 2021
Very impressive
April 27, 2021
Evening fine first time last week there fine
April 23, 2021
Very well taken care of,thank you.I will recommend US Storage to all.Your prices are more reasonable than others.
April 14, 2021
Everything was great
April 11, 2021
Friendly people like Sandra & Antonio. Space real clean and safe . Good job
April 8, 2021
It. Is good. Services. Not. Bad. I like it.
April 5, 2021
staff and knA[3/29, 10:06 PM] Nancy B Boisvert: https://youtu.be/nL5MQd6BVVY [3/29, 10:11 PM] Nancy B Boisvert: https://youtu.be/VBdPEnW3mkU [3/29, 10:52 PM] Nancy B Boisvert: https://youtu.be/YTnzgpZKLmo
March 14, 2021
Everybody I dealt with was very helpful
March 14, 2021
Very time trustworthy honest and sincere and dedicated
March 11, 2021
Everything was excellent especially Anthony very professional and very friendly at the same time.
February 25, 2021
Great service from the phone to in person
February 23, 2021
Good customer service! Service is great. I'm so happy to deal us storage . Chantell? She's very kind.
February 9, 2021
Great Experience Great Staff, very helpful with the storage rental and also with packing materials that I needed for my move to storage.
January 30, 2021
Wonderful! Sandra was very personable snd helpful. I would recommend anyone there. Easy access too!
January 30, 2021
Very thorough, timely and orifessional
January 22, 2021
Fantastic So easy & customer friendly Thank you Sandra and team
January 22, 2021
Great service and attendante. Tks
January 14, 2021
The individual working was well informed and answered all the questions I had with consideration ,respect, and made me comfortable trusting my belongs in this location. I would recommend to anyone I know.
December 25, 2020
Good job 👍
December 15, 2020
The manager I spoke to was as friendly and professional as can be. She offered me the discount and was very persuasive. What really got me was her courtesy. Next I followed up with Anthony on Sunday, who sealed the deal with his personal enthusiasm and love for the business! I felt close to recognize how important professionalism is to your business there at USstorage. It was more family friendly! Thank u!
December 14, 2020
Great service and clean facilities
November 30, 2020
Everything went easy and well. A good experience.
November 25, 2020
Great service and manages are amazing
November 3, 2020
I dealt with Anthony out of Delray Beach FL location. He represented your Company extremely well. He was professional and knowledgeable. I would like him to be acknowledged for his great customer service.
October 23, 2020
I'M thrilled to have found a place that has nice people and 24 hour access at a reasonable price too. I can "Finally" relax and not have to worry about being back by 9:00pm. I Highly recommend US Storage in Delray.
October 23, 2020
Good with terrible two's. In my book A+.
October 22, 2020
I'm very satisfied with my experience. The service was great and everything was how I expected.
October 13, 2020
Overall..Great
September 15, 2020
Sandra is amazing! She is very helpful and knowledgeable.
August 25, 2020
Great customer service. Sandra is amazing. Thanks
August 22, 2020
We are old costumes
August 20, 2020
I feel very welcome and I felt as if my business is appreciated & if I ever need anything all of the staff members at US storage centers located in Delray Beach Will be there to answer any/all of my questions Or any other cause or concerns!! Great customer service as well as overall expirence!! & although storage in general may not always be the best of situations; at US storage we make the best out of it!! Thank you for all your help it dosent go without being noticed!! Have a blessed day!!
August 13, 2020
I like, is good place
August 10, 2020
Everyone I interacted with was extremely helpful and kind!
August 4, 2020
It is very easy to deal with the staff at the Delray location. They are friendly, professional and helpful. The facility is also very well maintained.
July 17, 2020
It was wonderful
June 13, 2020
It was amazing
May 27, 2020
Very professional and comitted to clients needs
March 17, 2020
Great! Shantell was very pleasant; I felt welcome and she helped me find everything that I was looking for. Exceptional customer service :) :) :)
March 4, 2020
Very nice and helpful staff.
February 11, 2020
The best yet. I was pleased with your services.
December 23, 2019
Sandra was really nice and lovely!
December 17, 2019
Exceptional property management and well maintained and service. This is the best storage place I have ever used. I recommend it highly. Thank you.
December 12, 2019
Very satisfied.
December 9, 2019
great when we explained our situation they waived the late fee
December 4, 2019
Comfortable
November 23, 2019
Great, friendly and accomodating!
November 14, 2019
Very safe nice customer service
November 3, 2019
Ir was great nice to deal with professional people
October 26, 2019
Great office staff secure storage and very clean
October 15, 2019
Every thing felt very experience and professional
October 7, 2019
Great staff.
September 26, 2019
Great very nice employee
September 19, 2019
Wonderful
September 13, 2019
Great! Very accommodating. Sandra was amazing and very professional. We had a great experience and will continue to use your facilities and will definitely recommend them.
September 5, 2019
During preparations for Hurricane Dorian, Sandra Espath, Manager at your Delray Beach location went out of her way to make sure not only my stored boat was secured but was aware of the potential damage it posed to other's property in the historic storm looming along the coastline. As a Catastrophic Claims Adjuster, I was already called to evacuate and was 200 miles away when it hit me to contact the office to make sure everything was ok. Sandra not only called me back every time I left a message, but she also had a plan and made arrangments with my permission to ensure not only my boat was parked in the safest spot possible and keep it from slamming into other property stored outside if Hurricane Dorian made landfall in Delray. Her concern and action saved potential countless dollars and hours of valuable time and property for me and all of us who trust US Storage with our belongings. I will recommend my fellow adjusters in the area to visit Sandra for their storage needs wherever that may be. I will be returning to thank her personally. Max Henig
August 24, 2019
Sandra and Anthony are the most accommodating management team in US storage centers and I highly recommend to all my friends for storage. Go Delray Beach !
August 21, 2019
Great customer service and facility. Great location, safe and clean.
July 30, 2019
The staff at this location is amazing: "above and beyond"!
July 26, 2019
The senior manager was great, provided exceptional customer service, went above and beyond the call of duty to make sure we were satisfied, and met all our needs for storage.
July 23, 2019
awesome people
July 21, 2019
Anthony was very attentive and kind and helped me obtain a unit I wanted same day, even though I made a booking mistake in the original reservation. Anthony really impressed me with his extra effort rather than making me feel bad about my oversight. I've rented at this property before and they keep the place clean and it's a great value for the price. Thanks!'
July 15, 2019
Anthony was excellent
June 14, 2019
The thing about storage is it needs to be convenient and serviceable. I do need an electrical outlet at the boat to charge the trolling motor batteries. And water at the spot would be useful. Your service rep was very friendly, easy to work with and helpful.
June 12, 2019
Sandra is an angel, she goes above and beyond in accommodating the clients' needs.
June 7, 2019
So far good But I haven't move nothing yet
June 6, 2019
Very satisfied !
May 31, 2019
Your prices are good but the layout of the facility makes it difficult to maneuver vehicles.
May 23, 2019
Great experience. Great customer service. Polite and friendly and helpful
May 23, 2019
excellent customer service
May 17, 2019
The experience was a smooth transition from previous experiences my company had in the past. Love Sandra she is the best
May 2, 2019
Best customer service ever!
May 2, 2019
So far it has been a good experience being that I just moved into the unit 5/1
May 1, 2019
Sandra was just absolutely amazing!
May 1, 2019
This is far and away the best storage facility I have ever used. It is immaculate, user friendly, remarkable service. You are so incredibly fortunate to have Sandra on your team. She is remarkable. Smart, organized, always friendly and helpful - I can't say enough good things about her. You're lucky.
April 23, 2019
Really good 👍
April 10, 2019
It was fine. Josue was very professional and knowledgeable
March 13, 2019
Your staff has made everything so easy to get started.They are always pleasant. The facility is well maintained and very clean.
March 12, 2019
This service was good I love it I will send more people over there I'm going to tell all my friends about it they can Go over
February 27, 2019
You were completely professional regarding our storage agreement plus friendly and helpful finding the right size storage for our needs.
February 20, 2019
Excellent
December 31, 2018
Hi my experience,it's was awesome Especially the lady in the office she's really helpful Merry Christmas guys and happy healthy New Year's☺
December 2, 2018
The best storage facility ever. You are so fortunate to have Sandra and Richard. The atmosphere is friendly, and the staff is always helpful, the buildings and surrounding areas are spotless. I have rented storage units at a number of facilities, and yours without doubt wins the highest accolades.
November 26, 2018
The staff very helpful and nice to the customers
October 23, 2018
Top notch service
October 10, 2018
It could not have been more perfect or professional. You have a wonderful manager at this location. You are most fortunate to have her.
October 9, 2018
I loved it!! I had the best customer service you could ask for. I forget her name Mabey Sandra...the owner...got personally involved due to the fact I had a long distance move coming in..worked with me for my every need ...it was refreshing after dealing with moving company!!! I would recommend them!!!
September 30, 2018
good location // good staff // would like a lower price.
September 13, 2018
Very professional and did A very good job
September 12, 2018
Great staff
August 30, 2018
Richard was extremely helpful and very supportive. He answered all of my questions and was very polite and professional.
August 19, 2018
We received excellent customer service from Richard at u.s. storage in Delray Beach Florida storage units were surprisingly extra clean easy access and we're satisfied so far.
August 8, 2018
Very efficient and courteous
August 4, 2018
Excellent no complaints
August 4, 2018
Great! Professional easy set up!
July 21, 2018
Becca took great care of us and really tried to match the right storage capabilities to our needs.
July 17, 2018
One day I went in and I have the best experience ever is very good
July 2, 2018
I've never used a storage facility before and was relieved to find the staff really helpful and genuinely nice to work with. The facilities are kept very clean and well ventilated and are easy to access. As well the place is very secure. The fees for usage were the most reasonable for my needs.I will never look for US Storage for my future needs. Thank you!
June 1, 2018
Very nice staff, friendly.
May 26, 2018
I had a great experience nice,professional, knowledgeable employees.
May 24, 2018
I would like to know if my card was put into the system to auto pay, because if my car is yowed and or sold without me getting an email or phone call after giving my card at the front desk and especially telling the man put me in for auto pay i will omg sue!
May 21, 2018
Several was very good
April 30, 2018
It was clean storage no issues
April 20, 2018
I thought everyone was knowledgeable and the facility was well maintained. Did not agree with the exit policy: no prorating for the 2 weeks that I left in the month.
April 9, 2018
Job well done, very professional
April 9, 2018
Sandy and Augie have been friendly, welcoming and helpfull during my move in experience. They are an asset that should set the standard for this companies personnel.
April 5, 2018
Augie was super friendly and helpful.
March 7, 2018
Great very helpful
March 2, 2018
Quick and easy.
February 23, 2018
Tricia made it a great experience to sign up.
February 23, 2018
Good. Staff was professional, pleasant, effective. RV was safe, no problems, in and out quickly. Good experience.
February 7, 2018
Long wait but service was good.Didn't like the fact it's mandatory I take insurance ,just maybe my stuff isn't worth coverage it should be my choice if I want the insurance or not.
February 1, 2018
It was seamless and lasted at least 6 years. I rarely had to contact anyone there and if I ever did each person I spoke with was extremely helpful. Terminating and clearing out the Unit was, like everything else, no hassle. Thank you for a worry-free stay.
January 24, 2018
It was very good just wish I was able to enter after 9pm to bring more things to my unit
January 19, 2018
Overall pretty good. The facility is a little run down. Pricing started to creep up to the point where multiple other options in the area were more competitive.
January 17, 2018
AGENTS ALWAYS KEPT IMFORMED ABOUT PAYMENTS OR CHANGES IN THE COMPANY HELP ME TAKE AVANTAGE OF DEALS EVEN TOOK THE TIME TO EXPLAIN TO ME HOW RENTING A STORAGE SPACE WORKS VERY HELPFUL INFOMATION. ON WHAT TO EXPECT AND WHAT TO AVOID.
January 5, 2018
I had a great experience. The staff was really friendly and helpful. They did everything to make sure I got the best price. Very kind people. I had to leave my other storage unit and feel lucky to have found US Storage.
December 31, 2017
Nice people
December 30, 2017
Professionally run storage center .
December 22, 2017
Very satisfied with the customer service and her willingness to go the extra mile.
December 3, 2017
No problems, good communication and promotional rates.
December 3, 2017
Very clean facility. Parking was a little tight but we were able to find a good spot for my travel trailer. Access is easy.
November 12, 2017
Service good and in timely manner. Exact size needed.
November 10, 2017
This time around with the new manager I feel safe, secure and like she her job and more to ensure I was comfortable and happy. She remembered when I wasn't so happy before and she changed that and I am appreciative for that. She turned the whole experience around.
November 8, 2017
Ericka was extremely helpful. She explained things thoroughly.
November 6, 2017
Erica was just great...I haven't been there long enough to know enough. I did visit the other day to get something and the 2 Erica's were just delightful.
November 2, 2017
The office staff / management has always been very good. If I was going to suggest anything ,the vehicles you have parked near the doors of entering our units doesn't allow us to park near the entrance to unload or load. A couple of spaces should be designated for that very purpose.
October 31, 2017
Staff was very friendly and helpful!
October 31, 2017
I WAS VERY HAPPY WITH MY EXPERIENCE, THE AGENT WAS VERY FRIENDLY JUST HAD TONES OF KNOWLAGE.AND EVEN TOOK AN EXTRA MILE. SHE WAS AWESOME!
October 27, 2017
Everyone was professional and very courteous and I'm glad for this experience
October 26, 2017
Fantastic everyone was professional and kind and have greatly appreciate the discount they provided me upon moving in, will recommend to everyone.
September 12, 2017
Very accommodating, great price, good customer service, decent storage space
September 6, 2017
Very good
August 25, 2017
I was very satisfied with the service thank you and I will do it again in the future if I have to thank you for being there for me very truly,,M.B
July 10, 2017
We have rented spaces several times and have always had superior service. The wonderful gal at our location is upbeat and delightful. Fast service and very thorough. The facility is clean and managed impeccably. We use the location right off of 10th St. in Delray Beach. Florida. Kudos to all for a job well done!
June 15, 2017
Very smooth process. Well done and efficient.
June 13, 2017
The receptionist was very kind and helpful. Looking forward to going back.
May 26, 2017
I feel very comfortable love it is clean and I am very finicky when it comes to cleanness love the attention of Kimberly I will recommend you to all my friends and family bless you all and thank you
May 22, 2017
Woman at the front desk was very helpful and very nice with assisting me getting a unit. Was a pleasure renting a unit especially with her assistance.
May 20, 2017
Great experience Kim and Mickey are awesome.
May 19, 2017
It s ok i am happy to deal with you guys thank you
May 18, 2017
Everything went very smoothly. Thank you
May 9, 2017
I couldn't be more appreciative of the very personal service I got. Both Mickey and Kim saw to my every need. I wouldn't hesitate to recommend US Storage Center to anyone who needed storage services. "Thank you very much".
May 1, 2017
This is my 2nd unit within the facility. Everyone in the office is very nice and professional.
April 29, 2017
The employes went over and above at every opporunity
April 16, 2017
Really easy and clear working with Kim
March 29, 2017
Everything went smooth and easy and the locker was just right for my use. ease of entry and unloading....
March 19, 2017
Comforting and safe.
March 9, 2017
It's a good place, nice management, and good attention.
February 25, 2017
Driving by
February 24, 2017
The staff is incrediable
February 11, 2017
Kimberly was very helpful.
January 26, 2017
Very professional,personal care wasn'tin a rush to take my money and bye bye Micky treated me more like family and I am a return custoner that was loosing my storage and when we came to pay for it Mickey was the young lady who help us very professional. Thank you!!!
January 26, 2017
Excellent. Very helpful and responsive staff.
December 24, 2016
Very nice and friendly
December 21, 2016
Friendly and quick to setup your account. Highly recomend.
December 21, 2016
The Delray location is clean and well run. I was pleased with their service for the time I rented with them.
December 11, 2016
VERY GOOD
December 7, 2016
Satisfied customer