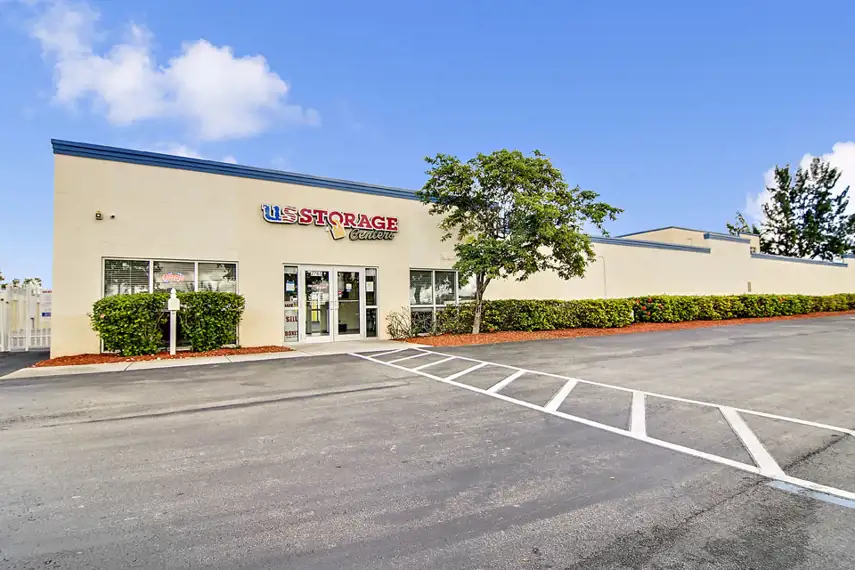 Rent or Hold Your Storage Unit in Minutes. Easy, Contact-Free Rentals.
Location Details
ACCESS HOURS
Mon

6:00am - 10:00pm

Tue

6:00am - 10:00pm

Wed

6:00am - 10:00pm

Thu

6:00am - 10:00pm

Fri

6:00am - 10:00pm

Sat

6:00am - 10:00pm

Sun

6:00am - 10:00pm
OFFICE HOURS
Mon

9:00am - 6:00pm

Tue

9:00am - 6:00pm

Wed

9:00am - 6:00pm

Thu

9:00am - 6:00pm

Fri

9:00am - 6:00pm

Sat

9:00am - 6:00pm

Sun

10:00am - 3:00pm
FEATURES AND AMENITIES
Drive Up Access
Climate Control
Passenger Elevators
Electronic Gated Access
Video Recording
Employee(s) Speak Spanish
Moving Carts
Alarmed Unit
Kure It Certified Location
ABOUT THIS LOCATION
Miami Gardens Self Storage: Storing the American Dream.
Read More
Photos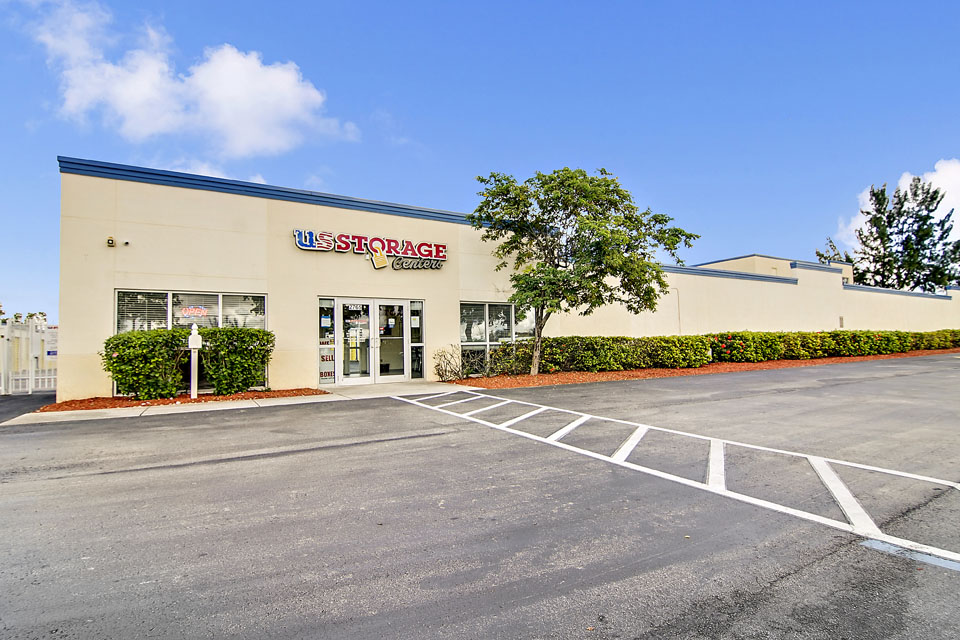 About this Location
Self Storage Facility Features

We want to make your self storage experience in Miami Gardens as smooth and simple as possible. Our Miami Gardens storage facility offers drive-up access units for speed and convenience, while our climate control units are perfect for sensitive storage items. You can rent drive-up units as small as 10x10 and as large as 10x30; our indoor climate-controlled units come in all sizes from 5x5 to 20x15. To make your move easier, we provide moving carts near each elevator in our three-story indoor facility.
Contact-Free Rentals – Easy Online and Phone Rental Options 
 Online Rental
 Select your unit and enter your info and payment
 Sign the lease online
 A manager will reach out to you with your access code, a map of the property, and they'll have you email a copy of your valid government picture ID
 Once these steps are complete, the manager will prepare your unit so it's ready when you arrive
 Phone Rental
Simply call the number listed at the top of this page, and a member of our staff will work with you over the phone to complete a rental
The manager will email a lease to sign
Once the lease is signed, a manager will reach out to you with your access code, a map of the property, and they'll have you email a copy of your valid government picture ID
Once these steps are complete, the manager will prepare your unit so it's ready when you arrive
Secure Storage Units
Our surveillance video is always running to ensure the highest level of security for you self storage unit in Miami Gardens. We also offer alarmed units and require a secure code for gate entry and exit. You never have to worry while you're renting with us.
Conveniently Located
Our Miami Gardens storage facility resides in Miami-Dade County, located nearby one of the most well known landmarks in the area: Sun Life Stadium (Hard Rock Stadium). This location can be found along 207th Street, across 27th Avenue from Calder Race Track & Casino, north of I-860 and west of the I-817. Many of our current tenants live in the surrounding neighborhoods including Carol City, Lake Lucerne, Andover, Scott Lake, and more.
Languages Spoken by Managers
English and Spanish
Forms of Payment
It's easy to pay your bill! We accept cash, checks, money orders, Visa, and MasterCard. You can also pay online through our secure client login.
The Community
Miami Gardens, Florida is a land of water: rivers, canals, and lakes. Our beautiful city is also great for the football fan in you. The famous Sun Life Stadium hosts some of the best football games in the nation with the Orange Bowl, the Miami Dolphins, and the University of Miami Hurricanes.

The stadium might draw many tourists, but so do our festivals. Every year, we hold the Gardens Music Festival and the Dr. Martin Luther King Jr. Celebration. Music, history, food, and fun are what keep people coming back to Miami Gardens year after year.
Facility Products
We offer boxes (sized small - x-large). We also have wardrobe boxes, packing tape, tape dispensers, mattress covers, bubble wrap, picture moving kits, disc locks, and brass padlocks.
Customer Reviews
overall rating, 317 total testimonials
August 7, 2022
I felt very good about getting stories from you all
July 20, 2022
Great and very professional
July 2, 2022
Very nice they had patience with me
June 25, 2022
I was very comfortable and was treated very well ..the only problem Is it's very expensive.
June 15, 2022
My experience was everything
June 2, 2022
Everyone is very nice and friendly the place is very clean I love it
June 1, 2022
great attendant on Saturday
May 26, 2022
Very good and easily. The employee was very professional. The experience was great.
May 25, 2022
Comfortable and relaxed
May 24, 2022
Ms. Laquale was awesome above and beyond: 1st it was near closing and she took care knowing well she'll probably go beyond closing time. 2nd took hee time to explained your rules and regulations even though I was provided with document explaining everything. 3rd for me making sure I got out off the property correctly allow me to make sure the gate was working properly. A+ for Ms. Laquale.
May 2, 2022
Great! The gentleman at the front desk was very helpful and polite.
April 20, 2022
Goog service
April 6, 2022
Yes, off course. Blessings.
March 27, 2022
Amazing experience Deion and Laquetta were very helpful and went above and beyond.
March 6, 2022
Very courteous and helpful your workers
February 26, 2022
Very polite and helpful.
February 24, 2022
Wonderful, Excellent service
February 14, 2022
Great experience, staff was extremely helpful, courteous and professional.
January 5, 2022
Dion is a VERY SWEET, KIND, ATTENTIVE Person. He is Very Patient & I am SO HAPPY to work with him!
December 16, 2021
The assistant manager, Laquayle, was helpful from beginning to end. Kind, courteous, professional, attentive, and went above and beyond.
October 30, 2021
Excellent
September 28, 2021
I had an amazing experience at US Storage Centers. Laquayle was awesome and knowledgeable and very friendly. She gave us a tour and let us know our options. I would definitely recommend to anyone who needs to store there needs.
September 16, 2021
I felt that I did what I came to do.The door was opened as soon as the person was done. I got the cart and proceeded to load it and go to my unit. Returned cart before closing time.We exchanged pleasantries and went our separate ways .No problems.
July 19, 2021
My experience was great and she was friendly and respectful
June 27, 2021
The manager is amazing. The others need more training, and to know company policy better. Also no lying. I reserved a unit and had it on hold for a week and a woman called and asked if I still wanted it. I said yes and she said if you don't take it soon I'm going to have to give it away. I said I have it reserved. She said it's goes off supply and demand. Then I asked to speak to the Mangment and didn't have a problem after that.
June 26, 2021
Comfortable & informed
June 19, 2021
It was a great friendly experience!!! Thank you so much Laquayle !!! Glad I stopped in!!!!!!!!! 👍🏾
June 8, 2021
Everything was great
June 7, 2021
The service is great. I will recommend.
June 6, 2021
It was great the lady was very polite, friendly & knowledgeable
May 25, 2021
Very comfortable and quick. The manager and his team are very polite and caring. I would highly recommend US Storage and the prices are affordable, the units are clean and spacious.
May 22, 2021
The representative was awesome and very knowledgeable, just the pleasant nature and her willingness to help will have refer others
May 21, 2021
Courteous and very helpful and efficient during the intake process. Thank you very much!
April 29, 2021
I had a good experience. The supervisor Frank took his time and explain everything to me.
April 27, 2021
I love that storage I use it before
April 27, 2021
It was great it made my move more easy
April 23, 2021
Very good I like it staff very friendly clean storage
April 19, 2021
It was quick and pleasant.
March 22, 2021
It was great
March 5, 2021
Very satisfied
February 25, 2021
Very good 👍
January 5, 2021
Excellent quality of service
December 16, 2020
My experience was good. The facility is clean, it's my first time using a storage facility. So far I am pleased. Also I received two months half price.👍🏽
December 14, 2020
It was a good experience.i would recommend US storage
December 1, 2020
Awesome frank help me got my storage and am super happy thanks frank for all you help your the best 👌
November 14, 2020
The service i received from day 1 until now is great. The associates that work in the Miami Gardens facilities overproduction. They are very informative
October 30, 2020
Frank was very friendly and spoke very well. He also very knowledgeable about his job. Excellent customer care skills
October 20, 2020
Very good experience .customer service, was very Pleasant.
October 8, 2020
Loved it great customer service
October 6, 2020
Great Staff!!!
October 1, 2020
Frank is the best
September 25, 2020
my experience was ok until I tried to access my storage at approximately 7:30pm I attempted to enter the gate on the same day but access was denied. I had to call the hotline who advised me that I would be charged a $50 access fee. I found this to be a problem because this was my first day and why should I be charged for something out of my control and so early in the evening.
September 17, 2020
Great customer service.
September 12, 2020
I'm very happy with the service, the security and the personal work there.
September 12, 2020
It went as smooth as butter
September 6, 2020
Extremely satisfied
September 2, 2020
My experience was great..Frank was very helpful and knowledgeable of the sizes and pricing. Great job.
September 1, 2020
I love it the customer service is awesome she made sure the space was ok with me and if I wanted to at anytime I can upgrade
August 27, 2020
Everything was good
August 18, 2020
Fast service
August 12, 2020
Very professional and easy to follow. Thanks to your managment.
July 7, 2020
It was okay. However. The agent's was kind of aggressive. Talking-to you. Not really rude but rough. Unnecessarily. But very proficient.
July 1, 2020
The lock area was corroded and rusty, we had a hard time locking the storage door. When I return, I have to bring a double D-40 to spray on the rust to open door. Their was also an oil stain that smelled like it leaked from a vehicle stored in the unit previously. Otherwise I guess it was ok.
June 19, 2020
It was a great experience I love you guys so far
June 19, 2020
Once in the door, everything flowed like running rivers! Got exactly what I was looking for w/ the best bargaining deals offered!
June 4, 2020
An earlier customer.
May 5, 2020
I feel like the experience was great the representative I spoke with on the phone when I set up my account she was so very helpful and answered all my questions and got me setup in no time due to the site not working and also the manager on the physical site was very helpful and nice as well so I was an awesome, awesome experience
May 5, 2020
Satisfied with the professional output during these times
April 30, 2020
Very positive. Staff was responsive to my questions and assigning me my unit.
April 29, 2020
The experience was good although it took me a while to finalize the transaction. Maybe because i was using my smart phone to initiate & complete the process.
April 10, 2020
It was professional. I loved it.
April 6, 2020
The staff was very helpful and very nice any questions are concerns she was there to answer any questions. Clean environment.
April 3, 2020
Without much to say! Other that Thank You very much for your GREAT SERVICE! Im very gretful for USSTORAGE .!! Thank you thank You thank you.
March 7, 2020
It was very easy
March 1, 2020
Frank nice gay
February 29, 2020
Good service. Friendly staff.
February 29, 2020
great, good service.
February 26, 2020
It was great
February 20, 2020
Wonderful experience. Fransico was great in explaining everything to me. Very patient.
February 11, 2020
The rep Frank was super thorough in explaining everything there is to know about the storage and policies. You can tell he knows his stuff, was very impressed.
February 6, 2020
Muy buena atención al cliente
January 28, 2020
very good, excellent
January 14, 2020
Wonderful
January 8, 2020
A gentleman, knowledgeable, helpful, and works well under pressure even when there are several clients waiting
December 11, 2019
satisfied and comfortable
December 7, 2019
very nice and comfortable
December 4, 2019
It was good. Very friendly!
December 2, 2019
The location was clean and very helpful employees. They took their time to answer my questions with a pleasant attitude.
November 29, 2019
Excellent service and very helpful
November 27, 2019
The experience was excellent customer service superior Frank and Natalie were both well oriented in the business answered all questions it was a very lovely experience
November 13, 2019
Friendly staffs they were very informative
November 13, 2019
The price frank told me was high i saw the storage wasn't worth the price so, i was about to leave and frank said the first month is free. So i came back but, went i look at the contract it's not a month free because be the first of Deecember i have to pay 138
November 10, 2019
Great Job
November 1, 2019
I thought the experience was very good. The associate that assisted was very knowledgeable and helpful.
November 1, 2019
9 That how business people should treat the a customer
October 31, 2019
Very good costumer service
October 31, 2019
Un trato y servicios exelente el señor muy eficaz y capaz de complacer y darme un local muy bueno
October 31, 2019
Very professional and act diligently. Very good customer service. Make it hospitable and well served. Highly recommended
October 29, 2019
Francisco and Staff were excellent and made me feel secure.
October 18, 2019
Very wonderful the younglady was very unhelpful
October 14, 2019
I felt that my personal thing would be safe, customer service was professional, thanks.
October 12, 2019
It was smooth sailing ⛵️ I like the way I was greeted the attitude, friendliness cleanliness wide space d the special d promotion that was going on.
October 4, 2019
I feel very welcome.Nice polite customer services.
October 3, 2019
My experience was great and I would recommend to keep coming back the employees are friendly and make you feel comfortable
October 3, 2019
I had a happy visit
September 30, 2019
Very good the person helping was very good explaining and showing the property and I have no complaints customer service was very good
September 26, 2019
Francisco was very helpful and knowledgeable. He helped us with the size storage we needed, showed it to us versus the larger sq footage we had reserved. No problems, no gliches.
September 26, 2019
It was good
September 24, 2019
Excellent customer services
September 19, 2019
Excellent customer service
September 18, 2019
Outstanding customer service
September 10, 2019
Great service by Francisco
September 6, 2019
I would recommend this company anybody good customer service very very good storage.
September 5, 2019
Great Communication & Customer Service
September 5, 2019
Excellent
September 3, 2019
The manager was very pleasant, professional and knowledgeable.
August 24, 2019
Nice she friendly staff, that's why I'm returning as a customer for a third time.
August 23, 2019
Was stress free. Natalie was wonderful.
August 14, 2019
It was an excellent experience . The young lady, Natalie was very helpful and enthusiastic was close to closing. I really appreciate what she did for me with courtesy and quickness. She is a great asset to your company.
August 6, 2019
I love it... The young lady at the desk made Vanessa that help me she was very respectful she took her time walk me through everything.
July 30, 2019
My experience with the Miami Gardens location has been great. Wonderful & courteous staff. Great pricing and service. Thank you!
July 18, 2019
So far I feel great and that's because before renting the unit everything was explained to my understanding. I Had a problem with the unit rented and was changed to another unit immediately.
July 12, 2019
Vanessa was amazing g from the moment I walk in the office she recognize me and help me to the end you costumer service skills is top ten thanks Vanessa
July 10, 2019
Friendly staff! Reasonable prices
June 24, 2019
Excellent customer service
June 1, 2019
Frank was very helpful with the CHECKIN process...Im coming drom another storage center where i was a client for 8 years but they forgot about customer service....facilities are nice and clean !!
May 23, 2019
the salesperson was great
May 13, 2019
it was great!!, Frank at the location locate on university and 207st in Miramar, Fl. was amazing. He very nice and caring very patient and helped me very much. I will be staying there for 6 months to a year and I feel always so comfortable and safe. Thank you
April 28, 2019
I am very satisfied With your service thank you a lot
April 10, 2019
Associate manager does a good job
April 1, 2019
Frank was very professional, knowledgeable and friendly. I totally enjoyed working with him.The facility was immaculate.
March 24, 2019
Very good service
March 18, 2019
Antonio was wonderful A+
March 17, 2019
Excellent customer service
February 28, 2019
Frank help me with all my question to found the exactly that I want. Good guy
January 25, 2019
Excellent customer service
November 27, 2018
Customer service was very good.
October 9, 2018
good,thanks
October 5, 2018
The customer service I receive was excellent.
September 25, 2018
It was ok
August 25, 2018
Was great and staffs were on point
August 6, 2018
Great customer service clean and nice facility
August 6, 2018
Very good excellent and supper service hope I have every year to come good service
July 10, 2018
Good customer service . Staff is wonderful.
June 24, 2018
Ac could be a little more cooler
June 22, 2018
Alex, the manager was amazing. He was well informed and knowledgeable of the storage units and the promotion's being offered. Alex, is an asset to your organization.
June 21, 2018
Alex was wonderful he explained all the rules clear as day I loved his happy spirit he was full of laughter, my day started off really bad and he some how turned that around I would recommend any and everybody to use y'all storage company thanks so much
June 9, 2018
very good thaks
June 3, 2018
Excellent fast ,convenient, straight forward service
June 3, 2018
My experience was wonderful i came in feeling downn and i left very happy becuse of jamie..
May 30, 2018
Alex is best!
May 26, 2018
Excellent customer service and installations
May 8, 2018
Jamie thank u so much for all your help.your so nice and sweet thank you
April 5, 2018
I had no problem n the staff was excellent
March 19, 2018
Excellent customer service
March 15, 2018
Excellent customer service
February 23, 2018
Very helpful and friendly
February 12, 2018
Great Service
January 31, 2018
It was great fast and explanatory with the manager.
January 27, 2018
As this was my first time renting a storage locker, Manager Abe Garcia was extremely knowledgeable, professional, and helpful in renting a locker to me that met my needs. He explained everything plainly and the transaction was quick and easy. The property is clean, secure and well maintained. I would recommend your facility to anyone needing storage.
January 25, 2018
Good. It was not my first.
December 30, 2017
Excellent customer service!!!'n
December 5, 2017
I had a great experience with the agent and I am very satisfied with my unit.
November 30, 2017
My experience here was awesome.And this is my second time doing business with you all..
November 16, 2017
It was a pleasure
November 10, 2017
That experience is great
November 10, 2017
The experience was nice. The employee Rebecca was very nice and helpful.
November 3, 2017
I felt the experience was great. The process was easy, getting to my storage unit was easy, and everyone I dealt with was respectful and knowledgeable.
November 3, 2017
Great experience with customer service
November 3, 2017
Price rates should go down the longer one rents at this company. It goes up ?
November 2, 2017
I was very pleased. as a person who constantly monitor and evaluate customer service I found staff to be very courteous and helpful. I stress this because I walked in 3 minutes before closing and was not rushed. I was given all the attention necessary and all my questions were properly answered.
November 1, 2017
Excellent storage facility. The space was clean and just the size I needed.
October 31, 2017
Love there place
October 24, 2017
FRIENDLY ADMINISTRATION
October 24, 2017
I had a wonderful experience with US storage centers. Rebecca who assisted me through the process of getting the paperwork completed was kind, professional and knowledgeable. She went above and beyond to help with anything i needed. Thanks, Rebecca and US storage centers!
September 9, 2017
I went into your store pretty worried about the upcoming storm and was looking for a way to store my vehicle. I'm so happy I came in while the property manager Abe was in, he made the process very smooth and finished everything in a timely manner. I'll definitely be using your company for my future service needs.
August 26, 2017
Mickey did an excellent job assisting me with setting up my storage unit account
August 15, 2017
Not bad at all
July 19, 2017
Awesome and friendly staff and conveniently located.
July 12, 2017
Great good costomer service and online service thanks
July 7, 2017
Great customer service when coming into the unit and leavingthe unit.
June 6, 2017
Prices are a lil high
June 2, 2017
The experience was great.very very nice and pleasant.thank you for time and patience.James Morton
June 2, 2017
Very positive, an greatful that u are in walking distanceof my home.U also have a great staff that make life easy for me. Thank u "A Plus Storage." PS. That's the new name that i gave u guys buy the way it's always clean loving it.
April 26, 2017
perfect service.. very friendly associates
April 16, 2017
Great service I will recommend everyone to use u.s storage s100 %
April 15, 2017
i had a very good experience with this company. We need more customer relations employee that you have employed.
April 2, 2017
Everytime i come is satifying with me. THANKYOU
April 1, 2017
Always great service when I have any issues or questions for the office staff.
March 24, 2017
Great customer service
March 12, 2017
Aaa ok thank you
March 8, 2017
Friendly and professional
February 16, 2017
I was very happy with my experience the lady was very helpful she called to remind me that my move in date was approaching, she gave me a great deal on the price. And she also was very knowledgeable of the products offered.
February 12, 2017
Love the services thanks to mania for the promo for the first 2 months
January 3, 2017
The service was great and mandi who assisted me was very prompt and she explained how everything worked.
December 26, 2016
Considering the holiday season, my service was great.
December 22, 2016
Excellent so far. Great price, agents and attitude.
December 21, 2016
All went well, service timely, conducted a walk through to ensure I chose the right storage space.
December 16, 2016
A friend
December 15, 2016
My experience was wonderful. The Sales Agent was professional, friendly, helpful and efficient.
December 12, 2016
Wonderful
December 11, 2016
Very helpful great customer service
December 1, 2016
They are really good