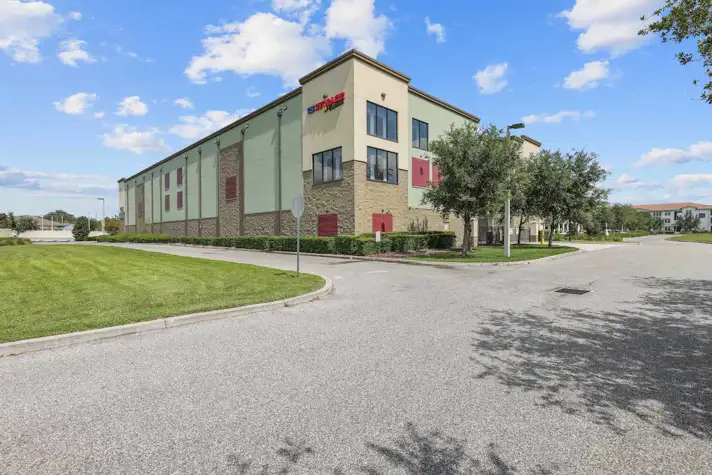 Rent or Hold Your Storage Unit in Minutes.
Location Details
ACCESS HOURS
Mon

Open All Day

Tue

Open All Day

Wed

Open All Day

Thu

Open All Day

Fri

Open All Day

Sat

Open All Day

Sun

Open All Day
OFFICE HOURS
Mon

9:30am - 6:00pm

Tue

9:30am - 6:00pm

Wed

9:30am - 6:00pm

Thu

9:30am - 6:00pm

Fri

9:30am - 6:00pm

Sat

9:00am - 5:00pm

Sun

Closed
FEATURES AND AMENITIES
Drive Up Access
24 Hour Access
Climate Control
Passenger Elevators
Electronic Gated Access
Video Recording
Boxes & Moving Supplies
Moving Carts
Drive In Building Access
ABOUT THIS LOCATION
Learn more about what our Windermere storage facility has to offer!
Read More
Photos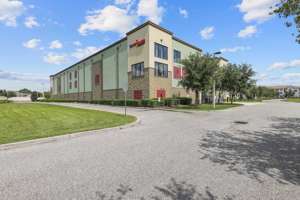 About this Location
Windermere Storage Units
If you're in the Winderemere, FL area and are in need of storage, our US Storage Centers facility is here to provide convenient and affordable storage solutions. Whether you're moving into a new home or just need some extra space in the living room, we have storage units that can accommodate your needs. We have indoor drive-up accessible storage units, convenient for when you have to frequently transport your belongings to and from your vehicle. Our climate controlled storage units are a great option if you have items that are sensitive to the weather. You never have to worry about the weather when accessing your storage unit because we have a covered drive-through bay. There is an electronic access gate that can only be accessed by current tenants and 24/7 video recording throughout the property. We have passenger elevators that allow tenants to easily access their storage unit on the upper floors. There are moving carts onsite to help maneuver your belongings to where they need to be and boxes and moving supplies available for purchase to help keep your storage unit organized. For your convenience, we offer 24/7 access hours so you can access your storage unit whenever it's the most convenient for you.
Easy Rental Options
Rent your storage unit online or over the phone for a quick move in. 
Not ready to rent? No worries! Reserve your unit now to lock in today's special discount.
Month-to-month rentals
No credit card required for reservations
No deposit required
Windermere Storage Located Near You
Located on Winter Garden Vineland Road, our storage facility can be found past Bright Horizons at Windermere and Starbucks and right next to Sweetwater Car Wash. We can also be accessed if you're on Silverlake Park Drive or Village Lake Road. If you live in the areas of Horizon West, Lake Butler, Lake Burden, Lake Mabel, Lake Reams, Lake Sharp, Lake Spar, Lake Sawyer, or Lake Tibet, our storage facility is convenient and easy to access no matter where you reside in Winderemere.
Customer Reviews
overall rating, 122 total testimonials
November 29, 2023
You are the best customer service in town. I feel safe and very pleasant to keep my stuffs here. Helping me save some money too. Thank you so much for all your support
November 22, 2023
Good, great location and Lydia is awesome. Nice facility...a little pricy.
November 19, 2023
great attention and very helpful
October 24, 2023
Very professional and helpful.
October 18, 2023
The facility is very clean and well kept. Lydia is always very helpful, knowledgeable, and attentive to my storage needs. I was needing to upgrade to a larger unit and she let me know when one opened up close to mine and made the switch seamless. She even recommended the Storage Genie app to open the gates on rainy days which has been delightfully helpful. The prices are more expensive here than other facilities in the area but the staff make it worth it for me.
October 13, 2023
Great customer service and facility. The only thing I would change are the prices. They are among the highest on the market.
October 11, 2023
Easy fast clean
October 3, 2023
Amazing experience, the best guys on the front desk! Easy , fast !
September 21, 2023
Great experience! 100% recommended.
September 6, 2023
Great staff! Wonderful experience!
September 4, 2023
Great Customer Service !
August 25, 2023
Awesome, Lydia and Louis were super to work with. They were very helpful and knowledgeable
August 21, 2023
Awesome experience
August 17, 2023
I feel like I have good friends in there
August 12, 2023
Customer service is so effective and efficient. They are also so careful with my storage.
August 6, 2023
Excelente. La Persona que me atendió fue muy amable y me explico todo con mucha paciencia.
August 1, 2023
You guys are the greatest ever customer service is awesome . -very clean and organize facility -being open 24 hours, very reliable and dependable access. -excelling in the needs of the guest/client
July 28, 2023
Awesome installations, great people
July 19, 2023
Great experience! Great customer service! Lydia and Louis really helped me out and I'm grateful for them!
July 6, 2023
It's been great. The staff is very helpful
July 2, 2023
Had a great experience with the manager and her associate. It was seamless. Thank you.
June 17, 2023
It was awesome! Louis has awesome customer service!
May 22, 2023
Friendly, Professional, Ethical, Pleasant , Clean. Safe. The Customer Service is A Plus!! Satisfied!
May 20, 2023
It was great, the lady was very attentive and helpful with us and provided a great price for the first 3 months
May 11, 2023
The staff is amazing, the facility is always super clean.
April 28, 2023
Friendly staff and temperature regulated storage. Gated so not easy to just walk into.
April 21, 2023
You are very nice.
April 13, 2023
Muito bom. Lydia é excepcional! Amei o local e o atendimento. Os precos poderiam ser menor.
April 12, 2023
I had a fantastic experience. I was able to upgrade my storage unit to the perfect size with very little hassle! Fantastic staff, easy accessibility, and very accommodating!
April 12, 2023
I'm so glad to picked this storage unit, it's so clean and secure ! Very nice staff thanks 😊
March 31, 2023
Awesome! Lydia was absolutely wonderful!
March 27, 2023
Your manager makes all the difference in the world and is highly valuable making our family feel welcome and safe with our possessions.
March 23, 2023
Very helpful thank you .clean and security
March 1, 2023
It's good to know that there are still people who care about providing great customer service. Renting a space at US Storage in Windermere was quick and convenient. I was able to reserve a unit online and a representative called me back within minutes to let me know I could book and pay for my unit over the phone. I was a little preoccupied however she called me back at a more convenient time and made sure I was taken care of. The representative at the location was super kind, showed me the property and where my unit was. I was on somewhat of a time crunch for the day but their efficient customer service helped me get what I needed at that moment.
February 27, 2023
Lydia made the experience of storage..much less of a hassle by your attitude! She is very kind and professional!!
February 25, 2023
Great customer service, clean storage units. Great experience
February 24, 2023
Lydia is the best !
February 23, 2023
We love the access and love the fact that we can come over any time
February 8, 2023
Very good and highly recommended
February 3, 2023
Very professional and courteous..
February 1, 2023
We weren't there long. But both front desk employees we dealt with were very helpful. Place was clean and easily accessible.
January 28, 2023
Very easy to rent a unit
January 21, 2023
Nice friendly staff. Clean and safe environment.
December 31, 2022
Great storage facility, clean and easy access the office staff provides excellent customer service.
December 9, 2022
Great and easy registration process, appreciate the help from Lydia.
December 8, 2022
Very friendly staff I felt very comfortable in hiring the service Highly recommend Very clean storage unit
November 17, 2022
I am very satisfied with the quality of the service offered by the staff at Windermere US Storage store. They were very efficient and helpful.
November 11, 2022
Wonderful easy experience
October 19, 2022
the team is so helpful! we had a great experience selecting our unit. excellent communication from lydia & amon!
October 13, 2022
The staff were very friendly and helpful
October 13, 2022
Love Lydia
September 22, 2022
Amazing staff, super clean and neat facilities. The price worth.. Thanks
September 16, 2022
Excellent service
September 13, 2022
My experience was great, everything was very practical and fast. The attention of the staff was also a high point of the service
September 13, 2022
Great experience, Amon and Lydia are super helpful and accommodating!
September 13, 2022
I certainly had the best experience ever and would strongly recommend anyone to use this storage facility. It was so easy after an absolutely exhausting day packing and moving everything into a truck and the thought of having to get the strength to keep going was mind blowing. However, we arrived at the storage and greeted with a nice smile from Lydia and bottle of cool water. She was so friendly and took to show us the unit and made sure we could access everything, so professional and extremely helpful. There were plenty of carts available and we offloaded so quickly we were done in no time. Again, I would strongly recommend anyone.
September 13, 2022
Great place to store belongings
September 11, 2022
Amor was very helpful and stayed through his break to help me get my storage unit set up!
September 10, 2022
Great exp - Amon and Lydia are so great !
September 8, 2022
Fantastic because of your manager, Lydia and her assistant mgr, Anon at your Winderemere, Florida location. I would highly recommend that location because of them.
September 8, 2022
Very cooperative & helpful. They work w/you on trying to make it happen for your schedule.
August 17, 2022
Great, everyone was very helpful and accommodate
July 9, 2022
Great! Very friendly and easy setup!
July 2, 2022
Lydia is a rock star and she explained everything very thoroughly. It's very easy to access the storage around the clock, which helps me with my busy schedule. Will definitely recommend this location to everyone I know!
July 2, 2022
Very professional, and extremely friendly. Would recommend again to anyone.
June 11, 2022
Friendly and very helpful customer service! Thank you!
May 20, 2022
very easy process
April 28, 2022
Outstanding experience with your manager at the Windermere location.
March 23, 2022
Very good. Very friendly. Very helpful.
March 21, 2022
Great service in the office, place very clean
March 12, 2022
It was a great experience and Lydia is a delight to deal with. She made the process simple and was very friendly.
February 22, 2022
Very friendly people. Faculties are clean and well secured. Very impressive.
February 19, 2022
Delightful and helpful staff.
February 18, 2022
Drive by and saw it
February 6, 2022
Very friendly and accommodating staff
February 6, 2022
So far very good
January 24, 2022
Very well taken care of by on-site staff, very curteous and caring.