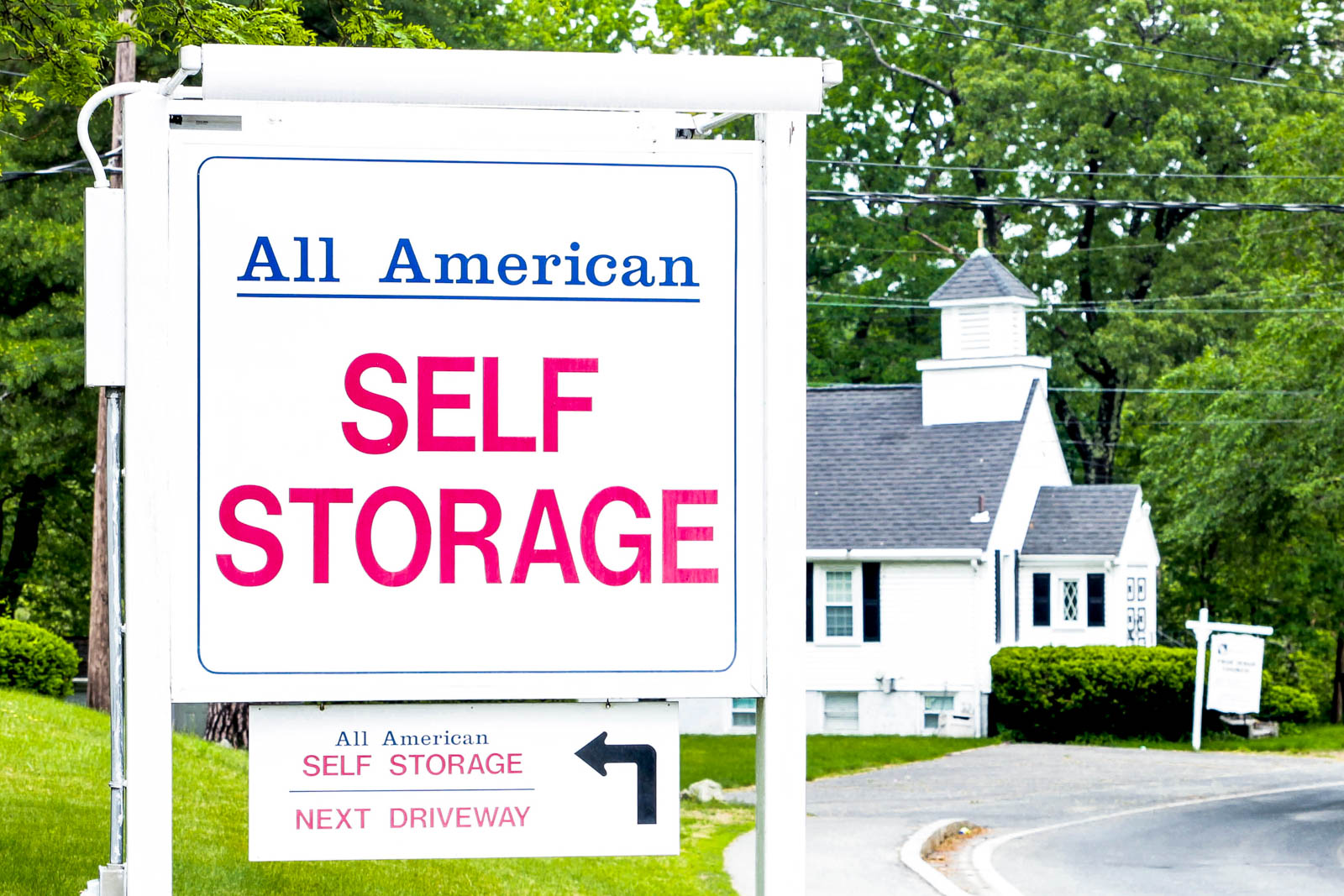 Natick Self Storage Units
Logout
All American Self Storage
Location Details
ACCESS HOURS
Mon

8:00am - 6:00pm

Tue

8:00am - 6:00pm

Wed

8:00am - 6:00pm

Thu

8:00am - 6:00pm

Fri

8:00am - 6:00pm

Sat

9:00am - 5:00pm

Sun

12:00pm - 4:00pm
OFFICE HOURS
Mon

8:00am - 6:00pm

Tue

8:00am - 6:00pm

Wed

8:00am - 6:00pm

Thu

8:00am - 6:00pm

Fri

8:00am - 6:00pm

Sat

9:00am - 5:00pm

Sun

12:00pm - 4:00pm
FEATURES AND AMENITIES
Climate Control
Electronic Gated Access
Video Recording
Moving Carts
Alarmed Unit
ABOUT THIS LOCATION
Natick Self Storage Units: 350 Years In The Making
Read More
Photos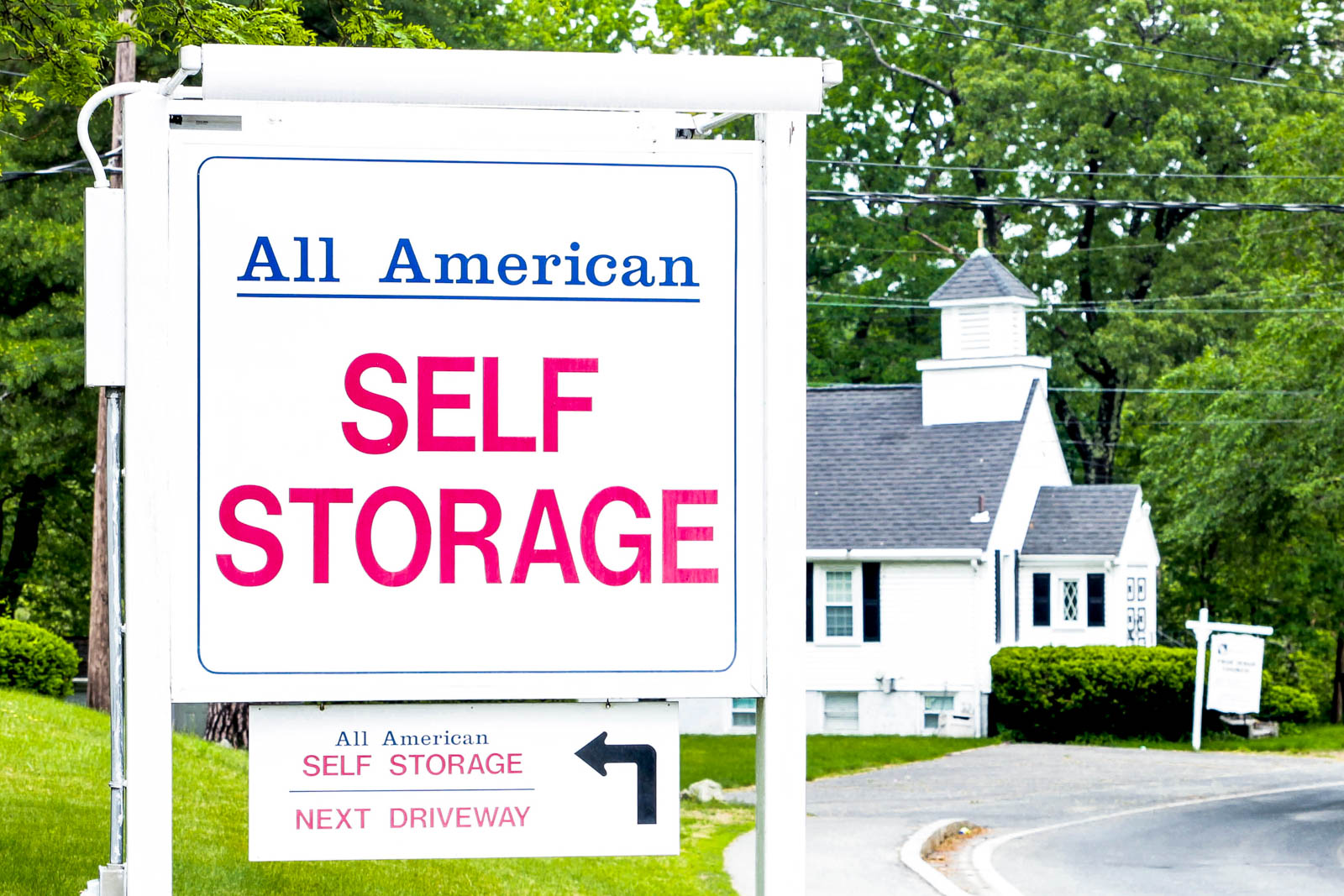 About this Location

Storage Units

Our storage units come in a variety of different sizes and are all climate controlled to protect your personal storage items. We also have moving carts available on site to assist you with your move.

We understand that each individual has unique storage needs. If you only need to store a few boxes, we have small, 5'x5' units. Or, if you need to move your whole house, we have units as large as 10'x30'.

RV and Boat Storage

We provide storage solutions for RVs, boats, and even autos. If you have any vehicles that you would like to store, come check out our competitive prices for covered and uncovered parking spaces.

Conveniently Located

Our Natick facility represents the charm of a smaller town while still providing you up-to-date security and superior customer service. Our storage units are located just off of Mill Street, making our location easy to find and access. We are located off Speen Street off to the left side of the road, making access to your storage unit convenient while providing a secure place to store your possessions. We are next to the True Jesus Church and near Course Brook and Liberty's Pizza of Natick. Also close to our location are Elite Dental of Natick and Walgreens. While many of our customers live or work in Natick, we also have clients from the surrounding areas of Sherborn, Framingham, and Wellesley. If you are living in the area or planning on moving to or from Natick, come and see how our storage facility can accommodate you and your storage needs.

Security

To ensure that your personal storage items are protected we provide 24/7 video recording of the premises. Further, electronic gated access helps to secure the property, and we even have individually alarmed units.

Professionally Managed

One of the things that we're proudest about at All American Self Storage is our commitment to customer service. Our Natick personal storage facility is professionally maintained and managed, and all of our service professionals will always be happy to assist you with whatever you may need or to answer any questions you have.

Best and Most Convenient Hours in the Industry

We want to be your go-to storage company for a number of reasons, including that we offer the best and most convenient hours in the industry. Access to clients' personal storage units is granted seven days a week, every day of the year from 8:00 a.m. to 6:00 p.m.

If you have questions and need to meet with one our staff members, our office is open Monday through Friday from 8:00 a.m. to 6:00 p.m., Saturday from 9:00 a.m. to 5:00 p.m., and Sunday from 12:00 p.m. to 4:00 p.m.

Forms of Payment

You can pay your bill online, in person, or through the phone. Accepted forms of payment include cash, money order, check, or credit or debit card.

The Community

Due to its proximity to Wellesley College, Natick is the home of many young people. However, the area is also home to families, those who commute to Boston for work, who are outdoor lovers, and more. With plenty of things to do, especially numerous outdoor activities, Natick is a wonderful place to call home. Natick is also the home of Memorial Field, Dug Pond, Fisk Pond, Mumford Wildlife Forest, and more, all of which are in close proximity to our storage facility.

Moving Supplies

Moving? If so, visit our location in person or call us today - we have all the moving supplies you could need!


Customer Reviews
overall rating, 160 total testimonials
February 16, 2020
Scott and Mary were both very friendly, professional, and helpful. I would recommend the storage unit if someone were asking about self-store facilities.
February 12, 2020
Everything was superlative. Something oftimes very unique in today's business world.
February 4, 2020
Excellent service and facility.
January 28, 2020
The manager was very nice and helpful. Very clean facility.
January 28, 2020
They were very clear and communicated all the terms with me. I am happy with were my Storage is located.
December 31, 2019
It was very good Scott the manager was very helpful
December 23, 2019
Very clean and organized facility. Management has been very nice and getting things set up has been extremely simple.
December 21, 2019
Every one was very helpful. Thanks!
December 5, 2019
Great experience. Nice people with professional ideas. Clear and dry storage.
December 4, 2019
Excellent experience & i have already recommended you to friends
November 5, 2019
Very good knowledge
November 1, 2019
Staff is very professional. Location is clean. The price was reasonable. Has everything you need for packing. Would definitely recommend this location.
October 22, 2019
The storage facilities are clean and nicely accessible. People are very friendly and helpful as well.
October 15, 2019
It was a good experience- very straightforward and staff were helpful.
October 9, 2019
Quick, efficient and reasonably priced! Nick was very helpful with the initial set up which only took a few minutes. I appreciate the ease of the process and the local support board in the office. It's nice to see when a company promotes local business. There were low expectations with the experience so my expectations were exceeded. Thank you!
October 5, 2019
I dealt exclusively with Scott and Nick in the Natick office . I looked around for a storage facility and settled on All American, the service I received at the Natick location was old-school. I got prompt professional in person service which made me feel like they cared about tthe business, I would recommend All American to anybody I know because of the service I received from Scott and Nick Anthony Onorato
September 24, 2019
Very satisfied
September 24, 2019
Staff were very helpful, and gave me all the information I needed.
September 20, 2019
Was not told about need for additional insurance or admin fee...
September 17, 2019
Awesome
September 12, 2019
Very clean storage unit and access to rear first floor is a breeze.
August 24, 2019
My experience each time with All American Storage has been great. I would highly recommend them to anyone in need of a storage unit.
August 4, 2019
We received excellent customer service from Nick at the 14 Mill St location in Natick, Massachusetts. Clone him. The facility, itself, is clean and safe. Was just going to rent space for a month, but will extend to 4 months. Best, Jocelyn Gould A2324.
July 30, 2019
Great! Clean facility close to my house. Easy rental and nice folks!
July 29, 2019
Everyone has been very welcoming and professional. The facility is very clean and secure . I'm very , very happy doing business with All American Storage.
July 23, 2019
We had a wonderful experience using All American Self Storage. The staff is all incredibly friendly and helpful, and the buildings are kept in excellent condition. We chose this location because it's convenient to our house and the prices were competitive, and we're very glad we did!
June 27, 2019
Sarah was awesome, very friendly, and helpful.
June 26, 2019
A refreshing experience! Moving from the dark dungeons of EZStorage to the clean bright facility in Natick MA, and with a most helpful and personable manager as a huge bonus! So very pleased with All American Storage and this is only week one. The only ask would be to extend access hours.
June 23, 2019
Facility was very clean, owner/manager helpful and professional. Pricing reasonable! The climate control option is a nice perk. Definitely recommend.
June 23, 2019
The service was friendly, efficient and thorough. All 3 employees I have had interactions with have been so very pleasant. The building is extremely clean with easy access.
June 17, 2019
Nice facility & nice people.
June 10, 2019
Best Storage Facility! This is my third summer at All-American Self-Storage and I cannot be more grateful for finding them. As a college student, I needed to store my things over the summer and this facility provided everything I needed. The units are clean, temperature-controlled, and impeccably maintained. Move-in and move-out are straightforward and easy. Scott is so kind and I look forward to seeing him every time I come in. He is always there to help, especially when I lose my key or am on a tight schedule and need paperwork ready upon arrival. All-American Self-Storage is a model business and I recommend it to all my friends.
June 7, 2019
Very clean and pleasant space with a helpful staff. However, these customer satisfaction surveys come too fast and furious! Slow down their frequency please....
June 6, 2019
Very nice; thank you. Easy to move things in, and very friendly and helpful manager.
June 5, 2019
It was a great experience. Very friendly and nice lady at the front desk, fast and professional. Great deal was offered. Clean and easy access storage. Got this for my daughter's summer storage which was the best decision we've made. Will definitely do it again for next summer and maybe during the school year too. Thank you All American self storage (Natick, MA) for making this easy and pleasant.
June 4, 2019
Very easy to rent a unit. I like that it's month to month. The gentleman I worked with was super friendly and answered all my questions.
June 3, 2019
The service and commitment to maintaining a secure and clean storage facility is amazing! Thank-you for taking care of things that matter to me!
June 2, 2019
We've had a great experience thus far with All American Self Storage. The crew was friendly, their facility was nice and they've made our move easy.
May 29, 2019
Wonderful. The place was clean and well kept. The people who signed us up couldn't be more helpful. Sarah helped us figure out what the best option was for us. I would highly recommend your facility
May 26, 2019
You have a very nice facility. Indoor storage, freight elevator, lots of dollies, climate controlled, very neat and clean. I was a bit constrained by access to the facility due to employee working hours. It could have been a problem settling in but my moving team was timely. Now that I have my items off the truck, I don't foresee any issues. Happy to be a customer.
May 24, 2019
Friendly competent people made everything easy for my husband and myself. Scott and Sarah were great.
May 14, 2019
Easy move in start to finish.
May 13, 2019
It went very well and Scott was very helpful and friendly
May 11, 2019
Professional and easy.
April 19, 2019
Awesome! Super friendly and helpful. Highly recommended.
March 30, 2019
Great service. Very accommodating to my specific ness. Highly recommended
March 12, 2019
mary was very good! She kindly lent me a lock while I ran to get one of my own Very personable & efficient thank you
March 5, 2019
The staff are very helpful. It is so clean and neat. I am very happy I chose All American. Highly recommend!!!
March 2, 2019
Scott was wonderful. He couldn't have been more helpful. This is the first time I have used a storage facility. Scott is very professional and also amiable. He guided me through the process. The facility is extremely clean and well lit. I will definitely recommend this facility
February 27, 2019
Very happy. Scott and Mary were both very helpful and professional.
February 7, 2019
Great Experience. Good service, clean units and reasonable rates. I like to be there for a long time. I will also like to recommend your units to my friends.
January 5, 2019
Very well taken care of. No complaints.
October 31, 2018
Absolutely satisfied!!! I had never rented a storage unit and was a bit nervous. But I was taken care of by Mr. Toomey. He explained everything so well and knew exactly what unit I needed . Great experience, very clean and easy to get things in and out. I am soo glad I did it. I certainly have/will continue to spread the word!!!!! Thanks, Julie
October 30, 2018
very cordial, and willing to work with last minute details.
October 18, 2018
Great space, easy and friendly communication, very clean, well-lit, and well-run, so happy we moved over from a different facility. Only downside is the somewhat limited hours.
October 13, 2018
VERY nice staff VERY clean and organized facility Easy access and easy transport inside. HIGHLY recommended!
October 9, 2018
Awesome staff, both Scott's were very helpful and friendly.
October 9, 2018
Owesom service very professional, impeccable place, everything is in order, grate prices, couldn't ask for more,
October 5, 2018
Absolutely fantastic! Scott is great to work with and I've never had an issue with the company.
September 23, 2018
Excellent
September 11, 2018
Great place.
September 11, 2018
We were very pleased with all the help All American Self Storage gave us as we sought a place to quickly store many of our household items. The sale of our house happened so quickly that we were initially at something of a loss where to turn, but Scott Landry quickly put together a plan for us that enabled us to cost effectively store our things in s very short period of time. We made our deadlines for vacating the house while also placing our items in a clean, dry and secure place. Kudos to you. And many thanks for being there for us!
August 30, 2018
Never knew a storage center could be this great! It was so clean and everyone was so courteous!
August 26, 2018
Very positive, very professional and very nice to all of us. Facility is just what we wanted. Thank you for providing a comfortable site and manager.
August 25, 2018
I thought that Scott Toomey did an extremely good job helping me identify the proper size unit for my needs, and making me comfortable with the entire process. He is an excellent representative for your company.
August 21, 2018
Scott was awesome. Great people and place to work with. Very happy I chose to store my stuff here. This place is incredibly clean, great access and was super easy for my movers with their 18-wheeler to get access to the back dock. Would recommend to anyone!
August 20, 2018
excellent friendly and informative..great job explaining the process
July 13, 2018
The access hours are really tight. I'm working in the same time as a storage. Everything other just great!
July 12, 2018
Very professional staff and clean/well run facility.
July 9, 2018
Scott Toomey and Schott Landry of All American Self Storage operate an outstanding facility. They supported me in my storage move making it a very positive rather than a very negative experience. Both have strong communication and problem solving skills. They made me feel that my move and storage needs were important to them. The facility is clean, organized and protected by a state of the art camera/alarm system.I highly recommend All American Self Storage because they care about protecting their customers' personal belongings.
July 8, 2018
Scott in the office was EXTREMELY helpful during our move. He greeted us with a smile and showed us many different options for storage units. They also provided carts to move all of your stuff in/out which was a huge time saver. Facilities are very clean. Would recommend to a friend 10/10 and will return for future moves.
July 6, 2018
The representative at the Natick location, Scott, was excellent. Very thorough, knowledgeable and friendly. Facility is very clean and well organized.
June 24, 2018
staff are great and friendly. price are reasonable for the space. facility are clean.
June 8, 2018
Great experience-would recommend that you color-code your different outside garage doors and just what storage space #'s are inclusive in that color so that entrance is more user-friendly. It caused confusion for us as bldg is oddly-shaped.
June 6, 2018
Clean. Friendly. It feels very secure when I have visited and lighting is nice and bright. It is monitored from the main office and elevator is easy to operate. The weekend hours are a bit limited so planning ahead is important.
May 21, 2018
It has been fantastic place Scott the manager is a great guy he makes the experience of moving a pleasant one It is very clean and safe place to store my things
April 18, 2018
Great support from Scott. He made the planning and move to a new unit go very smoothly.
April 10, 2018
It was fine. Building was clean, well maintained, well lighted. We had unit for 6 years and the increasing cost caused us to leave. It was no longer cost effective. The thing is to own this building and business!
April 8, 2018
We were very happy with the service . Scott and Scott were just amazing very helpful and understanding . We will defiantlnatly recommend you . The premises are very clean Thx Pramod and Dharam Sharma
April 7, 2018
Scott and Scott were very helpful and upbeat. We enjoyed the music!
March 12, 2018
Courteous and Professional customer service. Scott was very helpful in explaining the services provided. The place is clean.
March 8, 2018
Great clean facility, super helpful and friendly ownership and staff
March 4, 2018
The place is extremely clean and the manager and his staff were incredible. They were accommodating and real nice. I would not hesitate to use them again or to recommend them to anyone looking for a storage unit.
March 2, 2018
Scott was wonderful to work with and took time to show us around and answer or questions. Nice facility!
February 24, 2018
GREAT customer service and hassle free storaged
February 21, 2018
I had a wonderful experience. Setting up storage was quick and easy and the help was fantastic. Thanks!
February 18, 2018
I had a great experience at this facility. Scott made the rental process quick and easy! Very helpful and courteous staff always! If you have storage needs I highly recommend this location.
February 16, 2018
Just what I needed
February 6, 2018
This is the 3rdtime I have taken a unit at All American The place is very clean and Scott the manager was awesome. Very informative.
February 6, 2018
The place is very neat and easy to get the stuff in and out also I would like to take the opportunity to thank Scot so Much his good work once again Scot you are great.
January 24, 2018
Scott is very helpful, accommodating and friendly!!!!!!
January 3, 2018
Scott was very helpful and efficient.
December 27, 2017
Experience was positive. Clean, well-lit facility. Staff very helpful, especially Scott Toomey. If I need a storage facility again, I will return.
December 19, 2017
Scott was great. Very friendly and helpful.
December 8, 2017
Great experience. Scott in Natick was terrific and very helpful. I was happy that our belongings were in the same condition when I took them out as when i put them in.
December 8, 2017
Friendly service. Fast set up and convenient location. Scott was very helpful and knowledgeable.
December 4, 2017
Very clean, bright building. Scott, the manager, was very helpful in picking the right unit for our needs, and working with us when our movers came. Great storage location.
December 2, 2017
left a great review in yelp. Scott (both Scotts) were fantastic! thanks!
November 30, 2017
The managers of the site are friendly and very helpful. Great customer experience. I found the place always clean and in excellent condition. In the 5 years I was renting the place I never had a bad experience. I moved out because of the location and schedule. Living in Boston the best day for me to go to the storage was on Sundays. The schedule starting at 12:00 noon was not convenient for me. This type of errands is good to do first thing in the morning and not make the day out of it.
November 17, 2017
Extremely accommodating and flexible to our family during a challenging move where we needed asap storage for a short time period. Courteous, very professional and even waited after-hours for us to completely unload a truck. Highly recommend!
November 8, 2017
It was excellent, and the staff you've always been very helpful
November 7, 2017
All American Self-storage in Natick, MA is well run, professional, very user friendly for the clients and a great choice for my storage needs. I would not hesitate to use this facility again, and will recommend it to anyone who is seeking storage.
November 5, 2017
great customer service
November 1, 2017
Friendly service, CLEAN SAFE ENVIRONMENT, clear instructions, good price. Love this place. WOULD RECOMMEND TO ANYONE.
October 31, 2017
Great place to store your stuff!
October 28, 2017
Excellent service
October 24, 2017
Very attentive and clean facility.
October 10, 2017
Fabulous. Clean and neat. Secure. Extremely helpful and available staff. We started with 2 and now have 5 full sized units. Wish it was open at 730am once a week. All else is great fit for our needs
September 26, 2017
Scott was most helpful. Very professional and friendly Thank you
September 23, 2017
Y'all are amazing! In and out no problem clean and safe facility and unit! I would highly recommend!
September 14, 2017
The process was easy, the Scott's were super nice and the place is really clean.
September 11, 2017
a little shaky on the accounting but the customer service is great. The place is clean and functions well. I wish I could get a deal for two more months!
August 30, 2017
The only thing I didn't like was not being told I had to pay $20 a month for insurance initially plus not having a choice if I wanted it
August 30, 2017
Easy to communicate with and sign up for service. Neat, clean, professional.
August 29, 2017
Great customer service! Very friendly, helpful, and accommodating! I would absolutely recommend All American Self Storage!
August 23, 2017
Have just rented a unit. Am pleased with its location, advice and given by manager, the cleanliness and dryness of the place. Manager seems sensitive to storage needs.
August 1, 2017
very pleased with everything!
July 29, 2017
Very good service
July 25, 2017
Very positive.
July 17, 2017
Very friendly, yet very professional. Site is very clean and well lighted.
July 12, 2017
Excellent service, Scott was a complete professional and HUGE help! Scott was extremely flexible and courteous to help accommodate us during a challenging move. Thanks again!
July 5, 2017
Scott was excellent.
June 29, 2017
Extremely pleased. Scott the manager was Great!!!!
June 23, 2017
Friendly and helpful staff. Very clean facility!
June 17, 2017
Very impressed very clean employee was very nice and full of information very helpful
June 2, 2017
I have dealt with several people at Natick's All American Self Storage, and they have been prompt, helpful, and professional. Additionally, the premises are clean, which makes us comfortable storing valued possessions here. We highly recommend them.
May 29, 2017
Scott was very accommodating with finding me a storage unit that would fit my belongings after my original booking didn't seem large enough. His prices are fair and he was flexible with my move in. The wheeled carts are a life saver. They are right by the freight elevator and you can easily load your belongings onto the carts and into the elevator quickly. I was able to move all my belongings into my unit in less than an hour.
May 29, 2017
So far so good
May 29, 2017
Very friendly, helpful and affordable.
May 26, 2017
I felt I was the most important customer Scott had.
May 26, 2017
Excellent!!!
May 18, 2017
I needed a storage unit immediately and All American Self Storage was able to accommodate me and got me a perfect unit, size, height and location.
May 15, 2017
Great customer service with great amenities with easy access to units and available carts. Highly recommend it!
March 24, 2017
I was impressed with the facility and the professionalism of Scott the manager. I pleasantly surprised.
March 14, 2017
All American, Scott Toomey was excellent very helpful. Thank you!! Jose Rincon.
February 18, 2017
Very convenient, very nice manager, would recommend to anyone looking to keep their important personal belongings in a safe and secure environment.
February 16, 2017
informed and confident my stuff was stored at the right place
January 18, 2017
Just excellent in every way. I was helped by a friendly an professional manager and was able to sign up for a unit that day. I was also impressed also by the facility and its diligent regulations and the office, which had just the supplies I needed for sale. My experience could not have been better.
January 6, 2017
Very good
January 1, 2017
Do good we have rented 2 more units since our first rental
December 24, 2016
The manger and assistance manager were very nice and very helpful.
December 12, 2016
Excellent