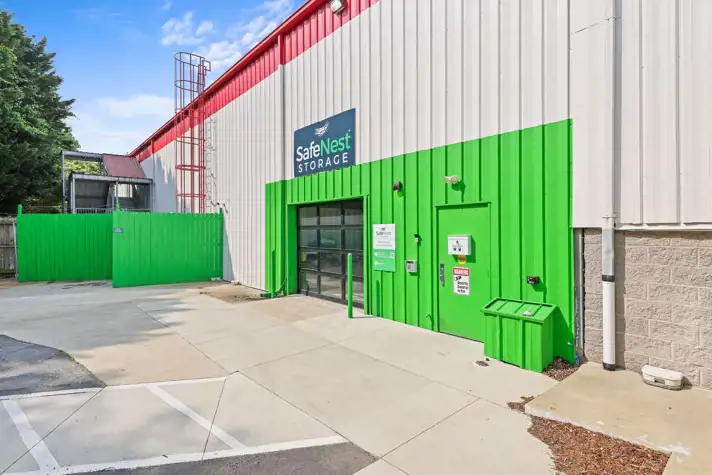 No Manager on Site. Rentals must be completed online or over the phone.
More sizes available at our location 10 minutes away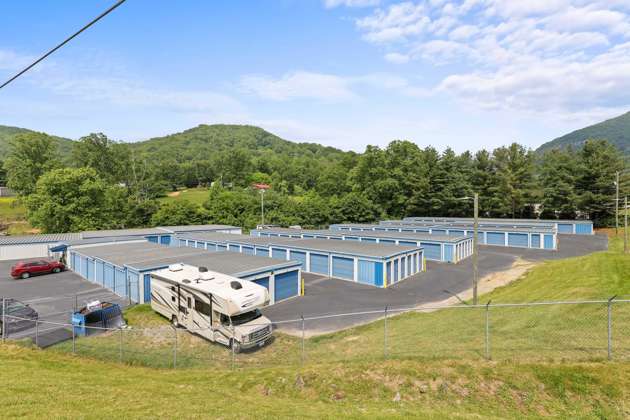 SafeNest Storage
4.5 miles away
875 Charlotte Highway
Fairview, NC 28730
(828) 374-1692
UNIT SIZE
PROMO
STARTING PRICE
Small
50% Off 1 Month
$24.25

/ mo

Medium
50% Off 1 Month
$46.25

/ mo

Large
50% Off 1 Month
$73.25

/ mo

X-Large
50% Off 2 Months
$78.75

/ mo

Vehicle
50% Off 1 Month
$35.75

/ mo
See Location
See Location
Location Details
ACCESS HOURS
Mon

6:00am - 9:00pm

Tue

6:00am - 9:00pm

Wed

6:00am - 9:00pm

Thu

6:00am - 9:00pm

Fri

6:00am - 9:00pm

Sat

6:00am - 9:00pm

Sun

6:00am - 9:00pm
FEATURES AND AMENITIES
Drive Up Access
Climate Control
Wine Storage
Video Recording
ABOUT THIS LOCATION
Find out about the features and amenities our Safenest Storage facility has to offer!
Read More
Photos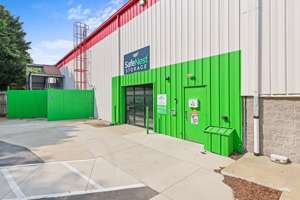 About this Location
SafeNest Storage – Rapid Rental  
 Our Asheville self storage facility requires contact-free storage rentals to be completed online or over the phone. This location does not have a property manager on-site, rentals must be completed online or over the phone. Our online rental process is quick, convenient, and can be easily done in the comfort of your own home. If you prefer speaking to one of our professional agents, give us a call and we will be happy to assist you.  
 Once you've completed your rental, you will be provided with a unique gate code that will grant you access through the facility's electronic gate. You will also receive your unit number and the combination to the temporary lock securing your unit. To avoid additional charges, please return the blue combination lock to the drop box on the green door at the entrance (near loading bay door).  
 A new lock, which is required to be purchased during the rental process, will be inside the storage unit. If you prefer to return the lock, please keep the lock in its original packaging and place it in the drop box Once the lock has been returned, you will receive a credit on your next month's rent payment equal to the cost of the lock.
Asheville Storage Near You
Asheville is North Carolina city known best for its Blue Ridge Mountains, creative arts and historic architecture. Located in the southeastern Asheville, this SafeNest storage facility sits right off the i-40 highway and Sweeten Creek rd, next to South College Asheville and the Brookstone Lodge. Its convenient location makes it easy for our tenants to quickly access their storage units while on their way to other destinations around town. This location serves many of the immediate surrounding communities of Oakley, Shiloh, Buena Vista, East View Association and Baltimore Village. 
Customer Reviews
overall rating, 2 total testimonials
October 28, 2023
Terrible! I thought that I was signing up for 2 months for the price of one - paid $50+ when renting the unit, then was billed another $50+ less than a week later. The first time I arrived to access the unit, my building code didn't work. I spoke with customer service and was told that the manager would call me right back. I never received a return call. Another customer was there at the same time having the same problem. Now it's the next day, I'm back and my code still doesn't work. Waiting for the manager to show up. I will NEVER rent from you again and will leave negative reviews on every platform I can find.
October 26, 2023
This is a test.