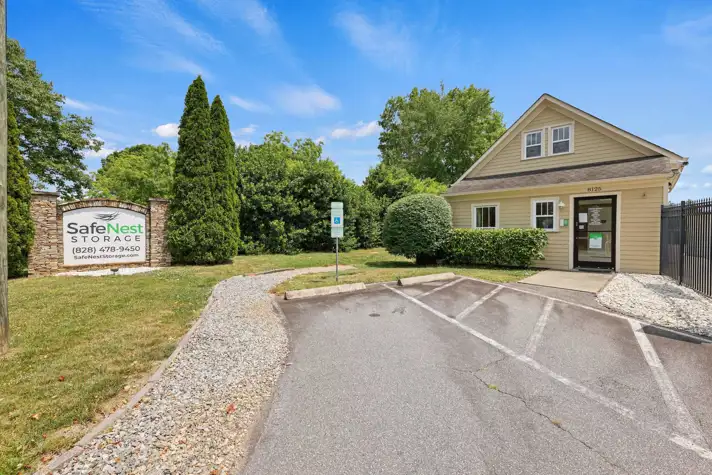 No Manager on Site. Rentals must be completed online or over the phone.
MORE SIZES AVAILABLE AT OUR 6477 NC-150 LOCATION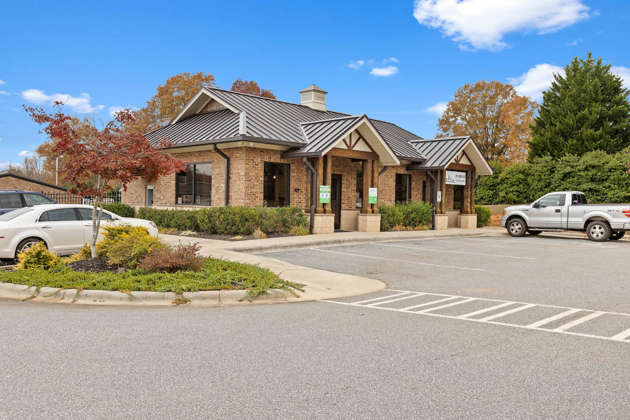 SafeNest Storage
4.6 miles away
6477 NC-150
Sherrills Ford, NC 28673
(828) 392-7554
UNIT SIZE
PROMO
STARTING PRICE
Small
50% Off 2 Months
$26.25

/ mo

Medium
50% Off 1 Month
$31.25

/ mo

Large
50% Off 2 Months
$41.25

/ mo

X-Large
50% Off 2 Months
$61.25

/ mo

Vehicle
50% Off 1 Month
$64.75

/ mo
See Location
See Location
Location Details
ACCESS HOURS
Mon

6:00am - 9:00pm

Tue

6:00am - 9:00pm

Wed

6:00am - 9:00pm

Thu

6:00am - 9:00pm

Fri

6:00am - 9:00pm

Sat

6:00am - 9:00pm

Sun

6:00am - 9:00pm
FEATURES AND AMENITIES
Boxes & Moving Supplies
Kure It Certified Location
Climate Control
RV Parking
Drive Up Access
Electronic Gated Access
Video Recording
ABOUT THIS LOCATION
Find out about how our Sherrills Ford, NC storage facility can provide you an exceptional storage experience!
Read More
Photos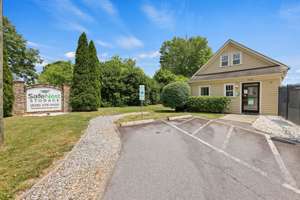 About this Location
SafeNest Storage – Rapid Rental 
Our Sherrills Ford, NC self storage facility requires contact-free storage rentals to be completed online or over the phone. Renting your storage unit online or over the phone is highly recommended before visiting our storage facility. Our online rental process is quick, convenient, and can be easily done in the comfort of your own home. If you prefer speaking to one of our professional agents, give us a call and we will be happy to assist you.  
Once you've completed your rental, you will be provided with a unique gate code that will grant you access through the facility's electronic gate. You will also receive your unit number and the combination to the temporary lock securing your unit. To avoid additional charges, please return the blue combination lock to the drop box located at front office door.  
A new lock, which is required to be purchased during the rental process, will be inside the storage unit. If you prefer to return the lock, please keep the lock in its original packaging and place it in the drop box Once the lock has been returned, you will receive a credit on your next month's rent payment equal to the cost of the lock." 
Storage Units in Sherrills Ford
At SafeNest Storage, we understand the importance of providing you with a convenient storage facility for all your personal and business needs. Located in the heart of Sherrills Ford, NC, our facility offers a wide range of features and amenities to make your storage experience as smooth and hassle-free as possible.
Our drive-up access units allow you to park your vehicle right at the door of your storage unit, making loading and unloading a breeze. We know that some items require special care which is why our climate-controlled units maintain a consistent temperature and humidity level for your sensitive items. Our electronic access gate is authorized only for current storage tenants and there is 24/7 video recording throughout the storage facility. We offer spacious parking spaces for your recreational vehicles, boats, and automobiles. 
Your belongings are important to us, and we are committed to offering the best storage experience possible. Contact us today to reserve your storage unit or parking space and experience the SafeNest Storage difference!
Easy Rental Options
Rent your storage unit online or over the phone for a quick move in. 
Not ready to rent? No worries! Reserve your unit now to lock in today's special discount.
Month-to-month rentals
No credit card required for reservations
No deposit required
Sherrills Ford Storage Near You
If you live in Sherrills Ford or it's nearby cities and neighborhoods of Denver, Terrell, Troutman, or Catawba, our storage facility is a convenient option to store personal or business items.
Kure It Cancer Research 
Our in-house charity, Kure It, offers tenants the perfect opportunity to make a difference when it comes to cancer research. This facility participates in our Round Up For Cancer Research program, where current tenants can chose to add $0.50 to their monthly rent, and then SafeNest Storage will match that 100%.
Customer Reviews
overall rating, 5 total testimonials
December 4, 2023
Good facility, convenient, communication with different employees conflicting information.....but working out great....
December 2, 2023
They were very nice
October 16, 2023
Everything Has Been Good . No Hickups . Easy Access .
October 15, 2023
I went to the storage facility and was unable to enter the gate. I called customer service and they could not help me or find my reservation. I had several emails from safe nest and an email confirmation. I had also given my credit card, drivers license, and sent a copy of my insurance policy. The lady named April had me pick out a 4 digit gate code and said I was all set. All I would pay is a $20 admin fee and first two months free. I'm disappointed more that when I showed up with my RV at 7:00 in the evening I couldn't get in. It was very difficult finding a place to park it for the night. The next day I called US storage and they said I would have to call the office where I made the reservation that they couldn't help me. I tried multiple times calling the safe nest office with no success. I then took it upon myself and set up a brand new reservation with a nice lady at US storage named Linda. She couldn't give me the two months free, but at this point I have no choice, I need to find somewhere to put my RV. I'm disappointed about what happened. I'm concerned that I may have chosen the wrong company to store my motorhome with.
October 13, 2023
I signed up for a parking space for my camper at Sherrills cord location while the crew was training because of new owner. I know transition is difficult. The employees were awesome helping me sign up and access my new site. Only issue is I thought my camper had camera surveillance. It does not. Very very unhappy about this. And at a site where I understand having an employee on site is up in the air. We will be in touch.