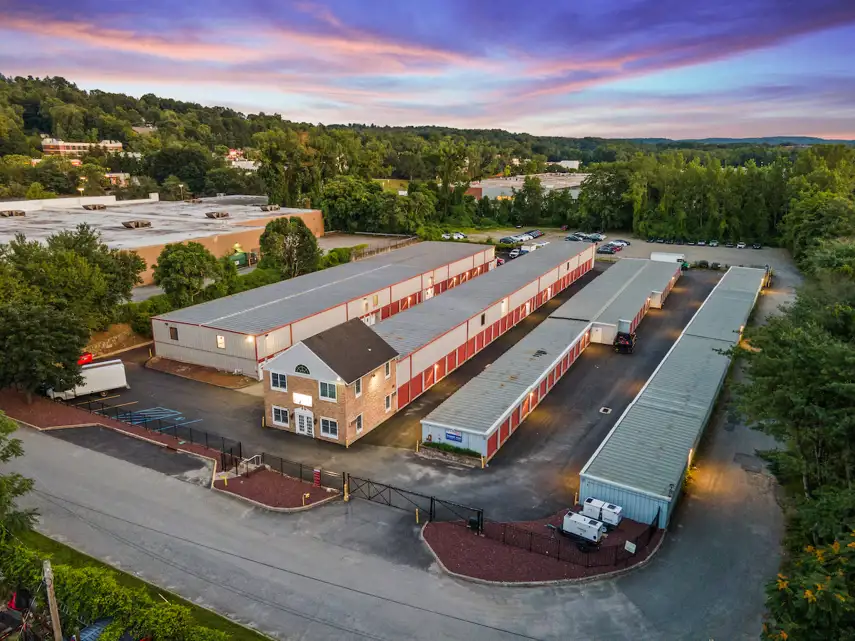 Rent or Hold Your Storage Unit in Minutes.
More sizes available at our location 5 minutes away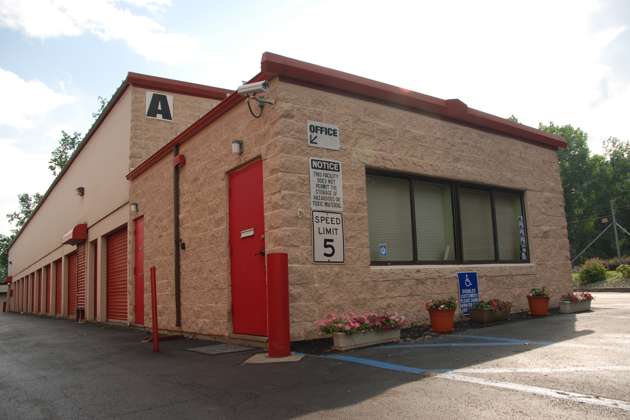 US Storage Centers
0.2 miles away
65 Kensico Drive
Mount Kisco, NY 10549
914-685-5628
UNIT SIZE
PROMO
STARTING PRICE
Small
50% Off 2 Months
$22.25

/ mo

Medium
50% Off 2 Months
$84.75

/ mo

Large
50% Off 2 Months
$176.25

/ mo

X-Large
50% Off 2 Months
$219.75

/ mo
See Location
See Location
Location Details
ACCESS HOURS
Mon

6:00am - 10:00pm

Tue

6:00am - 10:00pm

Wed

6:00am - 10:00pm

Thu

6:00am - 10:00pm

Fri

6:00am - 10:00pm

Sat

6:00am - 10:00pm

Sun

6:00am - 10:00pm
OFFICE HOURS
Mon

9:30am - 5:00pm

Tue

9:30am - 5:00pm

Wed

9:30am - 5:00pm

Thu

9:30am - 5:00pm

Fri

9:30am - 5:00pm

Sat

8:00am - 4:00pm

Sun

Closed
FEATURES AND AMENITIES
Drive Up Access
RV Parking
Electronic Gated Access
Video Recording
Boxes & Moving Supplies
Moving Carts
Kure It Certified Location
ABOUT THIS LOCATION
Learn more about our storage units in Bedford Hills, NY.
Read More
Photos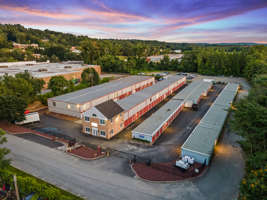 About this Location
Bedford Hills Storage Units
If you are in need of a storage unit in Bedford Hills, NY that's safe, convenient, and offers plenty of self storage solutions, then our storage facility is a great option. Whether you're looking to store a few small personal items or large pieces of home furniture, we have a storage unit that's just the right size to accommodate your storage needs. Our professional and friendly staff will be happy to recommend which size would be best for your belongings. We have drive-up accessible storage units that make it convenient to access your belongings from your vehicle. We have moving carts on-site to easily maneuver your belongings to and from your vehicle and around your storage unit. There are boxes and moving supplies available for purchase in our rental office to help make your move into your storage unit easier and help keep a neat and organized storage space.
Our storage facility has an electronic access gate that can only be accessed by current tenants with a unique PIN code that's given at the time of rental and 24/7 video recording throughout the property.
If you're in need of RV, boat, or auto storage, our storage facility has spacious parking spaces available. Parking space width may vary from spot to spot. Please call the property manager for more details on Parking Space sizes.  
Easy Rental Options
Rent your storage unit online or over the phone for a quick move in. 
Not ready to rent? No worries! Reserve your unit now to lock in today's special discount.
Month-to-month rentals
No credit card required for reservations
No deposit required
Bedford Hills Storage Located Near You
Located on 34 Norm Avenue, our storage facility can be found at the end of the street past the Kohl's department store and in front of Bedford Gravel and Landscape Supply and can be accessed by taking NY-117 no matter where you're coming from in the Bedford area. If you live in the surrounding areas of Stanwood, Katonah, Katonah Ridge, Bedford Four Corners, Bedford Center, Bedford, Whitehall Corners, Croton Heights, Manhattan Park, Kitchawan, Tompkins Corner, and Millwood, our storage facility is a great local and convenient option to store your belongings.
Kure It Cancer Research
Our in-house charity, Kure It, offers tenants the perfect opportunity to make a difference when it comes to cancer research. This facility participates in our Round Up For Cancer Research program, where current tenants can choose to add $0.50 to their monthly rent, and then US Storage Centers will match that 100%.
Customer Reviews
overall rating, 48 total testimonials
September 12, 2023
Muy excelente
September 4, 2023
very welcomed. Feliciano was really professional and awsome
August 11, 2023
It was good
July 26, 2023
It was very good
June 27, 2023
Unwilling and unable to help with faulty elevator. Had to carry all my things up the stairs. When I called for assistance property manager and asst manager were out of reach. Very disappointed with the service so far.
May 31, 2023
Very efficient
May 25, 2023
Lisa was great. So helpful and so nice!!
May 4, 2023
Good, staff were great.
April 28, 2023
the place is easy to get too there was an problem with the elevator and was fixed in no time the place is clean very pleased thank you lisa in the front desk is very friendly and kind
April 7, 2023
Change of construction plans- never used it. Didn't even pick up the key.
March 28, 2023
Very good The staff were very helpful
March 16, 2023
Very comfortable with the whole process. Very knowledgeable staff excellent customer service. I would definitely recommend this place.
March 11, 2023
I was extremely satisfied with my experience with the US Storace center in Bedford Hills. Chris the Property Manager was super and definitely is the type of person people would want to employ with their company. It was a pleasure to conduct business with him. Very thorough and explained everything in detail from start to finish.
March 7, 2023
Excellent service, clean facility. Only drawback is that hours of operation is "limited" to 6 AM-9 PM.
March 2, 2023
Great..easy set up and the office person was very helpful and professional
November 23, 2022
From inquiry to confirmation, Chris and his staff were incredibly helpful! I'm renting a unit for the first time and had no idea how it worked and didn't even know where to start with asking questions or even what I needed. Chris was very professional and explained the rental process from start to finish in 10 minutes. I'm thankful for this experience as we've had quite a bit of stress as we purchase our first home. It's nice to be greeted with a friendly smile and conversation too! 100/10 ABSOLUTELY recommend US Storage!
September 26, 2022
The People who I worked with at the storage unit were wonderful and very helpful to work with. I would recommend this to friends and family.
September 4, 2022
Everyone was very helpful and professional. Units and buildings are clean . Chris and Feliciano are great
August 19, 2022
Very likely , units are spacious easy to load and unload, clean secure great staff!
July 24, 2022
Great choice
July 23, 2022
Good, it was quick and easy to get a unit. The staff was helpful and very professional.
June 2, 2022
Except for some minor issues with the freight elevator, and the entrance gate code not working initially, it's been great. Those two issues have been resolved, and relatively quickly.
May 31, 2022
Arthur was great, knowledgeable helpful and professional
May 16, 2022
I am pleased. The property manager has been helpful. We have been tenants for 8 yrs. We recently moved from a 10x10 to a 5x5. Thnxz Arthur for making our transition smooth.
April 10, 2022
My experience was very positive.
April 5, 2022
Arthur was helpful in showing me the unit and discussing tge dos & don't's of the rental. Sign up was easy.
April 1, 2022
Amazing experience, great customer service, convenient location. I Will recommend anytime.
March 22, 2022
It was terrific. The men were experienced and professional. I don't think that any of my moves have been smoother.
March 18, 2022
Arthur was very attentive to my needs and would high recommend to others
January 27, 2022
Arthur Semple runs the facility and is extraordinarily helpful in all respects.
January 1, 2022
Guy behind the desk is friendly and storage is convenient. Price is perfect!
December 22, 2021
My experience here was excellent.