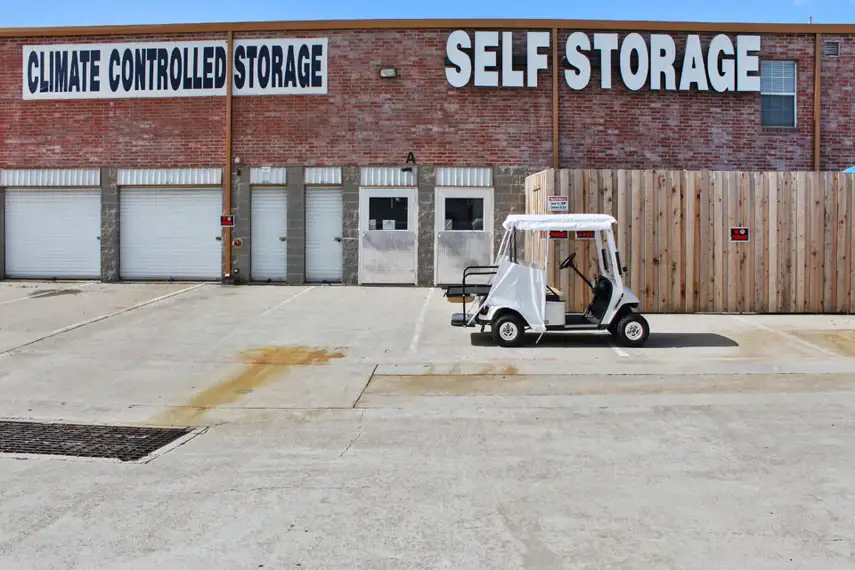 Rent or Hold Your Storage Unit in Minutes. Easy, Contact-Free Rentals.
Location Details
ACCESS HOURS
Mon

6:00am - 9:00pm

Tue

6:00am - 9:00pm

Wed

6:00am - 9:00pm

Thu

6:00am - 9:00pm

Fri

6:00am - 9:00pm

Sat

6:00am - 9:00pm

Sun

6:00am - 9:00pm
OFFICE HOURS
Mon

9:00am - 6:00pm

Tue

9:00am - 6:00pm

Wed

9:00am - 6:00pm

Thu

9:00am - 6:00pm

Fri

9:00am - 6:00pm

Sat

9:00am - 6:00pm

Sun

Closed
FEATURES AND AMENITIES
Free Move-In Truck
Drive Up Access
Climate Control
Passenger Elevators
Electronic Gated Access
Video Recording
Moving Carts
Kure It Certified Location
Photos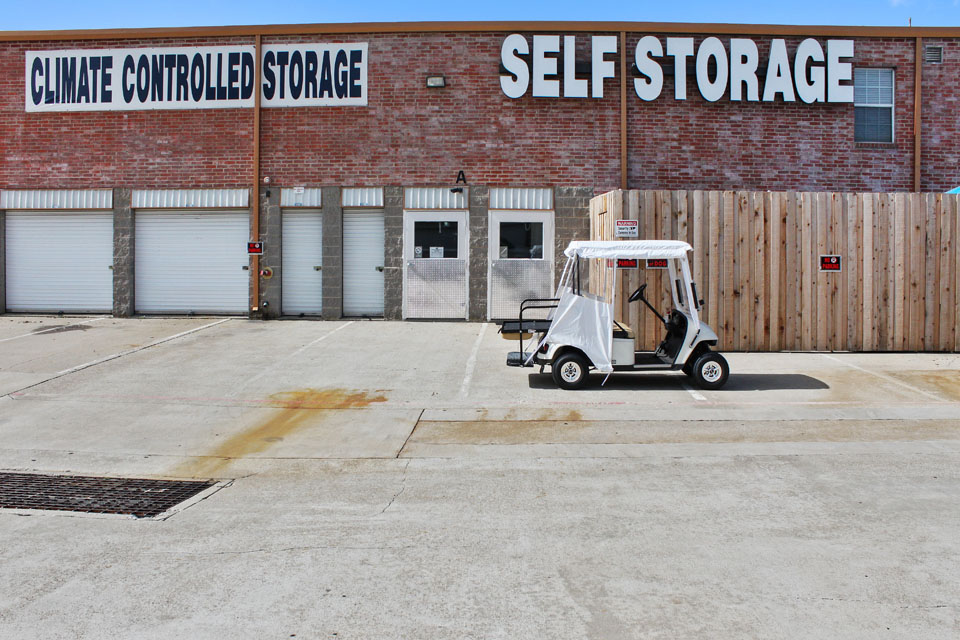 About this Location
Self Storage Facility Features

Dallas is a big city, but you won't find a self storage facility anywhere in town that is better than ours. We keep our site constantly clean and well lit. And you can enjoy all the best amenities like drive-up access units, free moving carts, and climate-controlled spaces. We offer units in several sizes to fit your storage needs, whether you want a personal 5x5 locker or a large 10x30 warehouse. With the option to combine units, we can create as big a space as you want. Like we said, you won't find a higher quality self storage site anywhere in Dallas—we dare you to check.
We offer a free move-in truck for new tenants who are looking to make their move into our Dallas facility a lot easier. We can provide you the ease and convenience of moving your belongings from Point A to Point B. Call our facility to find out how you can schedule to use our free move-in truck.
Secure Storage Units

What would our company be if we didn't offer the best in storage security? To keep your valuables safe, we maintain 24-hour video surveillance and a computerized gate access system. Plus, our property managers live on site to keep trouble at bay. You'll never have to worry about your items while they're stored with us.
Contact-Free Rentals – Easy Online and Phone Rental Options 
 Online Rental
 Select your unit and enter your info and payment
 Sign the lease online
 A manager will reach out to you with your access code, a map of the property, and they'll have you email a copy of your valid government picture ID
 Once these steps are complete, the manager will prepare your unit so it's ready when you arrive
 Phone Rental
Simply call the number listed at the top of this page, and a member of our staff will work with you over the phone to complete a rental
The manager will email a lease to sign
Once the lease is signed, a manager will reach out to you with your access code, a map of the property, and they'll have you email a copy of your valid government picture ID
Once these steps are complete, the manager will prepare your unit so it's ready when you arrive
Conveniently Located

Local residents will agrees that we are in a perfect location for your self storage needs in Dallas. You can find us near the intersection of Crockrell Hill Road and E Wheatland Road. Being close to Highway 67 and I-20, our facility is right on your way through town. Stop by our office today between the IBOC Church and Walgreens.

Forms of Payment

It's easy to pay your bill! We accept cash, checks, money orders, Visa, and MasterCard. You can also pay online through our secure client login.

Professionally Managed

US Storage Centers takes customer service to the next level. All of our property managers are hired specifically for their ability to provide a friendly face and professional service to each of our clients. We get to know your name and your situation because that's what it takes to create your ideal self storage plan in Dallas. Come by and meet our friendly, knowledgeable staff today.

The Community

Whether you live here or not, you've heard of Dallas, Texas. It's a city for artists, athletes, historians, families, and everyone in between. We have countless museums and performance halls in the Arts District. The Cowboys, Mavericks, Rangers, and Stars dominate the sports scene. Once a year Fair Park teems with visitors of the State Fair of Texas. And that's barely the tip of the iceberg when it comes to entertainment in Dallas.

In other words, you'll never be bored in our city. Come down to Dallas today, and find out what you've been missing.

Facility Products

We offer boxes (sized small - x-large). We also have wardrobe boxes, packing tape, tape dispensers, mattress covers, bubble wrap, picture moving kits, disc locks, and locks.
Customer Reviews
overall rating, 319 total testimonials
July 12, 2021
Employee was courteous and professional. She was knowledgeable about current promotions, and quickly got me into the unit I needed
July 11, 2021
Love how helpful and friendly the staff was. How fairly clean the building is too.
July 10, 2021
I believe in good customer service. And every time I visit u.s. Storage Centers. The storage facility grounds are always clean and kept really nice and professional looking. And if I have questions about anything. the staff is always really friendly and knowledgeable about my questions. So that's why I choose us storage centers and I will gladly recommend anyone that's looking for a storage unit.
July 8, 2021
Yes de Places Nice but I got here 8pm and a try to get out 8:20pm but gate not open and I m still here is 8:57 nobody here to open what is the dill?
June 28, 2021
I feel that the units could be better protected from the heat with insulation in the drive up units. Because insulation will shield the heat from damaging our items that will be stored in the units. But for as personally, good customer service
June 18, 2021
You did a great job.
June 17, 2021
They had excellent customer service. I would recommend them to others.
June 17, 2021
Satisfacción good people in the front desks I think it's good place and great price 👍🌻
See All 319 Reviews
See All 319 Reviews