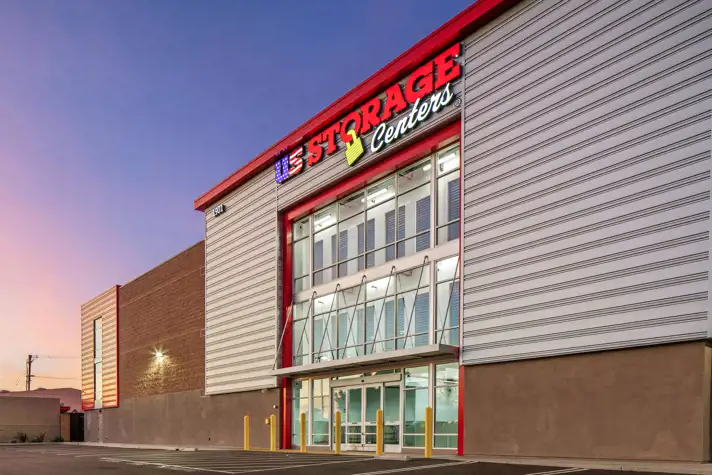 Rent or Hold Your Storage Unit in Minutes.
Location Details
ACCESS HOURS
Mon

6:00am - 6:00pm

Tue

6:00am - 6:00pm

Wed

6:00am - 6:00pm

Thu

6:00am - 6:00pm

Fri

6:00am - 6:00pm

Sat

6:00am - 6:00pm

Sun

6:00am - 6:00pm
OFFICE HOURS
Mon

9:00am - 6:00pm

Tue

9:00am - 6:00pm

Wed

9:00am - 6:00pm

Thu

9:00am - 6:00pm

Fri

9:00am - 6:00pm

Sat

9:00am - 6:00pm

Sun

10:00am - 5:00pm
FEATURES AND AMENITIES
Free Move-In Truck
Drive Up Access
Climate Control
Passenger Elevators
Electronic Gated Access
Video Recording
Employee(s) Speak Spanish
Moving Carts
ABOUT THIS LOCATION
Learn more about our Compton storage units and the features/amenities offered at our storage facility.
Read More
Photos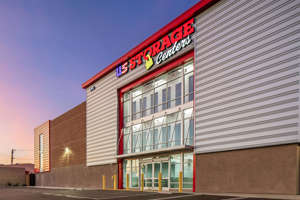 About this Location
Compton Storage Units
Finding a storage facility in Compton, California that's conveniently located, provides security, and is easy to access doesn't have to be a challenge. When you choose our Compton self-storage facility, you'll be pleased to find storage units available in a variety of different sizes, starting with units as small as 5'x5' and ranging to storage units large enough to fit the contents of an entire home. Our storage units are also climate-controlled. To make moving to Compton easier, we also have onsite moving carts and a host of other facility amenities, including available boxes and packing supplies.
We offer a free move-in truck available to use to help make your move as easy as possible. Contact our facility to learn more and to reserve the move-in truck.
Easy Rental Options
Rent your storage unit online or over the phone for a quick move in. 
Not ready to rent? No worries! Reserve your unit now to lock in today's special discount.
Month-to-month rentals
No credit card required for reservations
No deposit required
Your Neighborhood Self Storage Facility
In choosing our Compton storage facility to keep your belongings, you will be pleased with the many amenities and the usability of the center. We are located just off of El Segundo Boulevard, near Centennial High School and Dr. Ronald E. McNair Elementary (our location is part of the reason that we serve so many families in the area). We are also nearby the Smart & Final and Enterprise Park. Most of our customers live in the Rosewood, Nickerson Gardens, and Athens neighborhoods, but we serve families and individuals throughout Compton. 
Security
Our Compton facility is protected by electronic gated access, and 24/7 video recording and only renters are allowed to be onsite.
Professionally Managed
While being conveniently located and spacious are important focuses of our storage facility, we also know how important the employees and management are in case you have questions or need assistance during the renting process. We care about your best interests, which is why we staff our Compton facility with amicable and professional management, all while focusing on keeping our facility well-maintained and clean. If you ever have any questions or need assistance, our employees will always be there to offer you help.
Forms of Payment
We accept all major forms of payment, including cash, credit card, and debit card. You can make your payments online, by phone, or in person.
The Community
The Compton community is very diverse. We are proud to be a business that serves families of all types, and individuals of all backgrounds. There is also plenty to do around the city, including playing at one of the many parks or attending the local museums. Remember when you are out and about in the city that you can always rely on the security and convenience of our storage units in the Compton area. Contact us today to reserve your storage unit now.
Customer Reviews
overall rating, 186 total testimonials
November 20, 2023
Si lo recomiendo todo muy bien nunca tuve problemas con ellos se los recomendó a otra personas
November 13, 2023
The rent continues to rise.While sometimes the elevators are out sometimes.
October 10, 2023
Bad my storage unit has been robbed not a very secure location
September 30, 2023
Good price, next to no customer service. I left multiple messages for management to contact me, not one reply.
September 24, 2023
I was terrified. I opened my unit and ray feces was everywhere I had to throw away a lot of my things.
August 30, 2023
The manager is always changing here. Mainly because they are not properly trained. The 3 + years I rented would go up whenever they felt necessary not at the beginning of the year with a notice. The last year I was there I decided to pay one year ahead so that the price will not change on me. I was wrong for that they still try to add tax and additional fees for a monthly payment even though i pay 1 year I advance. It was horrible how they treated me during that last year, locking me out of my unit, demanding payment even though I have receipts that the price I paid that day was good for the year. I had managers threaten to arrest me and that they would lock me out. I would never recommend renting here. I was renting for my business storage. They made it clear to me that's not the type of Business they wanted. I guess they preferred roach infested apartments that leave junk for them to auction off the next months. Just an absolutely waste of a place for such a new storage built.
August 26, 2023
I feel very good I feel safe and it was really clean and people was there to serve me when I needed it thank you very much
August 5, 2023
You raise your rates to quickly,.. Considering services provided!!!
July 13, 2023
no problem very good folks
June 17, 2023
I was a great experience the staff are very friendly and helpful, I never had a problem
June 4, 2023
repeated price increases, zero extra incentives. pest control needed
May 13, 2023
It served its purpose
April 5, 2023
The only complaint I have is the elevators are always out of service.
March 19, 2023
I FEEL GREAT, THE STORAGE SPACE, CLEAN &NEAT.
March 1, 2023
The price wasn't locked in at the rate I started off with. Customer service was terrible at the office. I been away from this storage over a year almost and I left within good standings. If someone using my name I need to know because why are you contacting me now? I been away a long time from US Storage.
February 3, 2023
Bad rat **** every where my payment started off low every month it would change, the mice **** destroyed my furniture I had to leave it in the storage , over 2500 of damage and they only paid out $500
February 1, 2023
Not too satisfied, my calls are always ignored and referred back and forth
January 17, 2023
My contract was cancelled because I could not put a lock on my empty unit in time. I will search for another storage provider.
January 6, 2023
Never had any problems.if I had any questions always got an answer. Very professional.
January 1, 2023
The facility is has too many rats running around the storage. My lock can't open. I haven't my storage in months because I need a locksmith to open but still pay the storage fee. Need some compensation .. please advise Adelina McCloud
December 27, 2022
Rats have destroyed almost everything I had there. I'm devastated & there were things that had sentimental value to it. I'd never recommend your storage facility.
December 8, 2022
The people working for your organization at that location were very customer friendly. However, I found the company policies that govern US Storage on their ability to increase cost within any given year to be price gouging and should be made to pay for such abuse. The greed by which you conduct your business should be considered illegal and the executives that make and sign off on these polices should be fined along with the Company. I would never refer friends or family to any of your locations. You offer a small discount to bring in your business and then you double and triple your fees within the year thereby completely elimination any discount you offered the public. So Why bother!! With regard to my leaving your facility; it appears to be clean but looks are deceiving. Upon leaving I found RAT Droppings all over my things. There was nothing eatable in my storage unit, yet the evidence was all over the floor. Yet I paid over and above what I feel was reasonable. I should have taken my things sooner. Nothing I have said is strong enough to express the distain I feel for the company and the cost abuse you inflect upon me & all the people that had chosen to use your facility.
November 8, 2022
It was a good experience
November 3, 2022
Rates steadily rising.. Almost unaffordable!!
October 27, 2022
**** Yall
October 23, 2022
I'm very satisfied with this company
September 24, 2022
Always going up on rent and closing to early
September 15, 2022
keep changing the price too much often thats only issued i havd where i lost my stuff at storage
September 4, 2022
Good experience. Friendly staff.
August 1, 2022
I had a good experience whenever I needed assistance there was no hesitation from the staff
July 7, 2022
I enjoy my safe you goes were very professional thanks
June 16, 2022
It's cool just the timing changed
May 23, 2022
I am very pleased with the services provided at the Compton, CA facility, this includes office Starr and up keep of the property.
May 14, 2022
Didn't have to ask any questions because Dewayne gave me all the information I needed to know. Was very pleased with the service.
March 28, 2022
Very good, the only small issue was that i did not get to use the move-in truck. But it was available for me when i moved out, after i had mentioned it to one of the employees. Thanks you all :*
March 10, 2022
Satisfaction!
March 8, 2022
It was good need more space
February 21, 2022
Staff is friendly, helpful and storage units accessible and clean
January 26, 2022
I love it the staff was very nice and helpful I really appreciate them I would recommend to everyone and they have a truck u can use for free when you rent a storage
January 17, 2022
Everything is great. N perfect love how everyone pays attention n prices are extremely great
November 19, 2021
Staff was Always friendly and courteous
October 28, 2021
It was nice.
September 8, 2021
I feel it would make a world of difference in feeling secure if you would put cameras on the third floor. It is a dead spot and potential danger for females who visit their storage alone. I have spoken to management several times regarding this issue.
August 27, 2021
Your price for storage is to high and lot off people's get behind on they bill and in up losing everything. And if your payment is late you fine them.
August 8, 2021
Great customer service
July 12, 2021
I really like the ease of access to my units. I like that I can pay multiple units from one account and that the online portal is user friendly. The staff in person and on the phone are always very helpful and pleasant. The cleanliness of the facility is extremely important to me and love that it is always so well kept. I also appreciate the move in truck. I do wish It was available after the initial move in, though.
June 23, 2021
Really good, very professional
June 18, 2021
Hello good morning, I'm unit 3041 and I highly recommend US storage to anyone, great atmosphere, great customer service, willing to go beyond to serve you. I'm a Satisfy customer!
June 17, 2021
Great! don't understand why the increased of $16 every 3 to 4mths the space is the same
May 30, 2021
I feel satisfied with the services, the place is super clean, the workers are very friendly, everything is fine.
May 11, 2021
Facility was very cleanx
May 11, 2021
Well so far I been feeling ok coming to us storage in and out, I like the quick access to my storage unit.
May 9, 2021
Exceptional. customer service is excellent.
April 13, 2021
I had a great experience using US storage it was always clean when I went. No bugs or rat dropping in my storage when I moved out. Easy pay over the phone.
April 12, 2021
I had no problems
March 31, 2021
It was awesome
March 16, 2021
Siempre que he visitado las instalaciones,han sido amables y me han ayudado con lo que he necesitado.Esta limpio,hay mucho parking,los pasillos estan bien iluminados.
February 8, 2021
Muy buen servisio siempre estan atentos para lo que los clientes nesesitan
January 30, 2021
excellent
January 25, 2021
Easy access, clean, dry, well lighted and warm. I was well satisfied.
December 24, 2020
Great storage staff are real friendly and professional always helpful and willing to help .Never had an issue and best of all the prices are real cheap and affordable and also have a moving truck to borrow to move your stuff will gladly recommend to others
December 1, 2020
Manager was great staff friendly
November 18, 2020
Very professional and courteous staff Building and grounds kept clean
November 3, 2020
Excellent. Very good service. Just Restroom aren't available, you should have at least 1 available.
October 25, 2020
Great experience!
October 12, 2020
you guys are doing ok. The Compton location staff are very nice and friendly.
October 1, 2020
The facility is always clean and well lit. I feel very safe no matter the time of day or night.
September 23, 2020
Always polite customer service and the price of units are not bad no problem with unwanted guest great location
September 17, 2020
I was very satisfied the workers were friendly and helpful
August 27, 2020
Happy with the facility and staff.
August 17, 2020
It was easy.
August 11, 2020
Staff was very kind very supportive showed us around and I would definitely prefer this to a friend and family and if I had use of a storage space again after this I would definitely come back
July 25, 2020
Excellent!!
July 23, 2020
I had a great experience. Dewayne assisted me when I came in to get my storage unit and provided great customer service!
June 28, 2020
Great personalities Good pricing Professional Timely Accommodating
June 25, 2020
Always pleasant! Helpful and courteous. Facility is clean. My questions are usually answered! I feel that the facility is safe. Hopefully all our personal effect will remain safe from theft!!!! So far so good.
June 22, 2020
Nice property and people
June 21, 2020
Drove by the facility
June 4, 2020
I was very happy with the costomer service.
June 3, 2020
It was okay my unit was to small but, that what I could afford MANAGEMENT was great
May 11, 2020
Very good. I will tell very one about you guys.
May 6, 2020
My experience with you guys was very good and in the future if I need another storage I'll be looking you guys up again thank you for your help
April 20, 2020
The associates were always very helpful and the center always clean and operable.
April 16, 2020
Great service and convenient to pay over the phone
April 13, 2020
Very professionally at all times.
April 10, 2020
The customer service was excellent, however the fact that the carts are locked and office closed create a big problem as I am a woman and can't carry things that are too heavy , I'm talking about days you're closed and after hours.
March 30, 2020
It was good and I thank you for being able to come in and out as they please
March 17, 2020
Very good experience, facility seems very secure and trustworthy. I go often and have no complaints.
February 29, 2020
Professional and very clean
February 12, 2020
Good no issues
February 8, 2020
I'm happy with my experience. Thanks
January 16, 2020
Their service was so good that I will rent another space again
January 14, 2020
The best storage ever! Very helpful and professional and courteous and they provided me with my own lock included in the payment. Great prices!
November 19, 2019
Staff very nice, storage units clean, access to security gate good, but the door to access the unit after hours once all staff leaves locks you out frequently, no assist and is an inconvenience and very concerning. Code was put in correctly and still I could not access any of the doors to get to the unit.I had driven 42 miles to access my unit and could not get in. Please work on getting doors to work after hours. thanks.
November 18, 2019
Although the location is new, it was clean and office staff was helpful. The location is secure and well located.
November 13, 2019
I felt pretty good about my experience. It was easy to log in to my account and pay my monthly bill with no interruptions.
November 2, 2019
I love your service. Great customer service. Thank you.
October 26, 2019
Great service.. Good prices and nice and clean
October 24, 2019
The experience was good very welcoming environment and very safe I feel my stuff is well taken care of.
October 21, 2019
Very good 👍☺
October 16, 2019
Because they are very nice
October 1, 2019
I had a good experience the staff was very accommodating and provided good service.
September 30, 2019
It was a very positive experience!
September 24, 2019
Excellent service
September 19, 2019
Awesome experience, great staff
August 31, 2019
The storage manager was nice and helpful. I will highly recommend this storage.
August 27, 2019
My experience was good everyone was very helpful
August 18, 2019
Very comfortable and relaxed and excellent service by your excellent service
August 11, 2019
Very professional and knowledgeable...everyone new exactly what they were doing...I am extremely pleased
August 10, 2019
Very good experience