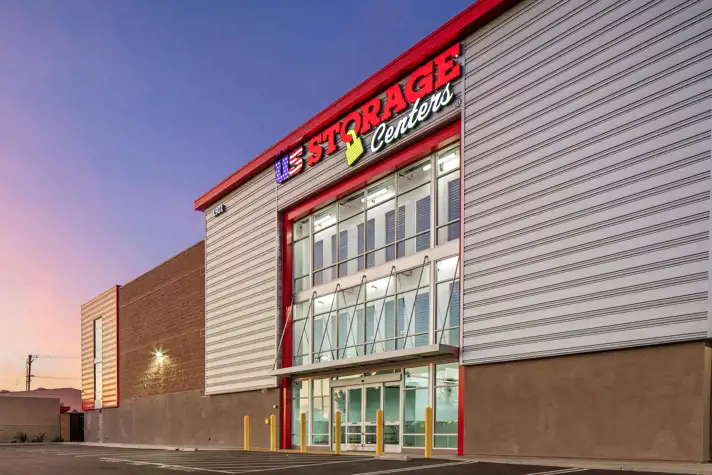 Rent or Hold Your Storage Unit in Minutes.
Location Details
ACCESS HOURS
Mon

6:00am - 6:00pm

Tue

6:00am - 6:00pm

Wed

6:00am - 6:00pm

Thu

6:00am - 6:00pm

Fri

6:00am - 6:00pm

Sat

6:00am - 6:00pm

Sun

6:00am - 6:00pm
OFFICE HOURS
Mon

9:00am - 6:00pm

Tue

9:00am - 6:00pm

Wed

9:00am - 6:00pm

Thu

9:00am - 6:00pm

Fri

9:00am - 6:00pm

Sat

9:00am - 6:00pm

Sun

10:00am - 5:00pm
FEATURES AND AMENITIES
Free Move-In Truck
Drive Up Access
Climate Control
Passenger Elevators
Electronic Gated Access
Video Recording
Employee(s) Speak Spanish
Moving Carts
ABOUT THIS LOCATION
Learn more about our Compton storage units and the features/amenities offered at our storage facility.
Read More
Photos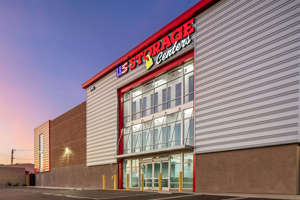 About this Location
Compton Storage Units
Finding a storage facility in Compton, California that's conveniently located, provides security, and is easy to access doesn't have to be a challenge. When you choose our Compton self-storage facility, you'll be pleased to find storage units available in a variety of different sizes, starting with units as small as 5'x5' and ranging to storage units large enough to fit the contents of an entire home. Our storage units are also climate-controlled. To make moving to Compton easier, we also have onsite moving carts and a host of other facility amenities, including available boxes and packing supplies.
We offer a free move-in truck available to use to help make your move as easy as possible. Contact our facility to learn more and to reserve the move-in truck.
Easy Rental Options
Rent your storage unit online or over the phone for a quick move in. 
Not ready to rent? No worries! Reserve your unit now to lock in today's special discount.
Month-to-month rentals
No credit card required for reservations
No deposit required
Your Neighborhood Self Storage Facility
In choosing our Compton storage facility to keep your belongings, you will be pleased with the many amenities and the usability of the center. We are located just off of El Segundo Boulevard, near Centennial High School and Dr. Ronald E. McNair Elementary (our location is part of the reason that we serve so many families in the area). We are also nearby the Smart & Final and Enterprise Park. Most of our customers live in the Rosewood, Nickerson Gardens, and Athens neighborhoods, but we serve families and individuals throughout Compton. 
Security
Our Compton facility is protected by electronic gated access, and 24/7 video recording and only renters are allowed to be onsite.
Professionally Managed
While being conveniently located and spacious are important focuses of our storage facility, we also know how important the employees and management are in case you have questions or need assistance during the renting process. We care about your best interests, which is why we staff our Compton facility with amicable and professional management, all while focusing on keeping our facility well-maintained and clean. If you ever have any questions or need assistance, our employees will always be there to offer you help.
Forms of Payment
We accept all major forms of payment, including cash, credit card, and debit card. You can make your payments online, by phone, or in person.
The Community
The Compton community is very diverse. We are proud to be a business that serves families of all types, and individuals of all backgrounds. There is also plenty to do around the city, including playing at one of the many parks or attending the local museums. Remember when you are out and about in the city that you can always rely on the security and convenience of our storage units in the Compton area. Contact us today to reserve your storage unit now.
Customer Reviews
overall rating, 177 total testimonials
September 24, 2023
I was terrified. I opened my unit and ray feces was everywhere I had to throw away a lot of my things.
August 30, 2023
The manager is always changing here. Mainly because they are not properly trained. The 3 + years I rented would go up whenever they felt necessary not at the beginning of the year with a notice. The last year I was there I decided to pay one year ahead so that the price will not change on me. I was wrong for that they still try to add tax and additional fees for a monthly payment even though i pay 1 year I advance. It was horrible how they treated me during that last year, locking me out of my unit, demanding payment even though I have receipts that the price I paid that day was good for the year. I had managers threaten to arrest me and that they would lock me out. I would never recommend renting here. I was renting for my business storage. They made it clear to me that's not the type of Business they wanted. I guess they preferred roach infested apartments that leave junk for them to auction off the next months. Just an absolutely waste of a place for such a new storage built.
August 26, 2023
I feel very good I feel safe and it was really clean and people was there to serve me when I needed it thank you very much
August 5, 2023
You raise your rates to quickly,.. Considering services provided!!!
July 13, 2023
no problem very good folks
June 17, 2023
I was a great experience the staff are very friendly and helpful, I never had a problem
June 4, 2023
repeated price increases, zero extra incentives. pest control needed
May 13, 2023
It served its purpose
April 5, 2023
The only complaint I have is the elevators are always out of service.
March 19, 2023
I FEEL GREAT, THE STORAGE SPACE, CLEAN &NEAT.
See All 177 Reviews
See All 177 Reviews