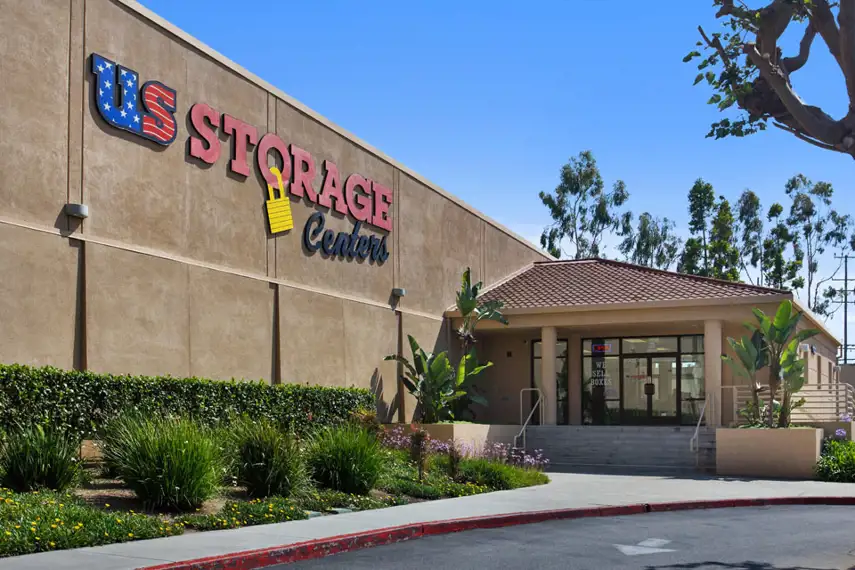 Rent or Hold Your Storage Unit in Minutes. Easy, Contact-Free Rentals.
Location Details
ACCESS HOURS
Mon

8:00am - 7:00pm

Tue

8:00am - 7:00pm

Wed

8:00am - 7:00pm

Thu

8:00am - 7:00pm

Fri

8:00am - 7:00pm

Sat

8:30am - 7:00pm

Sun

9:00am - 5:00pm
OFFICE HOURS
Mon

8:00am - 7:00pm

Tue

8:00am - 7:00pm

Wed

8:00am - 7:00pm

Thu

8:00am - 7:00pm

Fri

8:00am - 7:00pm

Sat

8:30am - 7:00pm

Sun

9:00am - 5:00pm
FEATURES AND AMENITIES
Passenger Elevators
Electronic Gated Access
Video Recording
Employee(s) Speak Spanish
Moving Carts
Alarmed Unit
ABOUT THIS LOCATION
Keep It In A Los Angeles Storage Unit. It Might Be Worth Millions Some Day.
Read More
Photos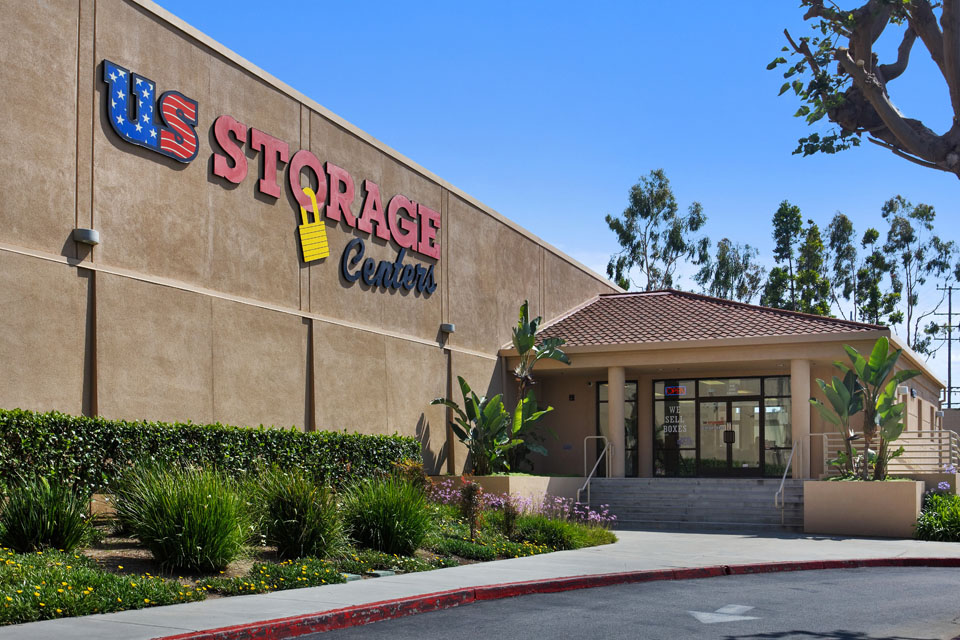 About this Location
Facility Description
Located in the heart of Marina del Rey, our self-storage facility offers clean and secure self-storage units with well-lit hallways and individual door alarms. Our storage units range in size from 5' x 5' (for boxes, small personal belongings, and stackable items) up to 10' x 20' (for office inventory or a fully furnished home). Ceilings in all the units are at least 8' tall. Large units (10' x 15' and larger) have timer lights inside the unit. The hallways are wide and well lit for your convenience. All of the storage units are equipped with roll up doors to maximize your storage space and every loading dock has large elevators and flatbed carts free of charge, to make your move as easy as possible.
Contact-Free Rentals – Easy Online and Phone Rental Options 
 Online Rental
 Select your unit and enter your info and payment
 Sign the lease online
 A manager will reach out to you with your access code, a map of the property, and they'll have you email a copy of your valid government picture ID
 Once these steps are complete, the manager will prepare your unit so it's ready when you arrive
 Phone Rental
Simply call the number listed at the top of this page, and a member of our staff will work with you over the phone to complete a rental
The manager will email a lease to sign
Once the lease is signed, a manager will reach out to you with your access code, a map of the property, and they'll have you email a copy of your valid government picture ID
Once these steps are complete, the manager will prepare your unit so it's ready when you arrive
Security

Our facility, located in a residential community, is surrounded by secure fencing. We have a gated entry that can only be accessed with a tenant's unique special access code. This access code not only opens the gate for entry and exit but also activates and deactivates the individual door alarms in the units. We use special cylinder locks for added security and 24-hour digital video recorders are in place. The facility gets completely locked down at the end of the night to ensure your belongings are safe.

Professional Managers

Our team here at US Storage Centers of Marina del Rey assists customers by listening to them. Many of these customers become long-time tenants because of our attention to detail. For example, one of our customers, a Vietnam veteran, was looking for a storage unit that worked within his expectations. We sat down with him and identified a storage unit that fit within his budget. After that we constructed a blue print of how his space could be efficiently organized with proper shelving. Going the extra mile gained us a grateful and dedicated customer.

Convenient Location

Located in a residential area at the intersection of Culver Boulevard and Braddock Drive, this hidden gem can be accessed via Centinela Avenue or Culver Boulevard. If you're coming from Marina Del Rey, you would travel east on Culver Boulevard and make a slight right where Braddock Drive veers off. People coming from Playa Del Rey should travel north on Centinela Avenue, make a left on Braddock Drive and the facility will be on the left.

Our two-story building is in a serene area surrounded by trees and it blends in with the neighboring residential buildings.

We are next to Ronnie's Diner, and in front of the Marina Christian Fellowship Church. We are also a block away from the Marina Del Rey Middle School and Culver Marina Little League baseball field.

Many of our customers live in the surrounding communities of Marina Del Rey, Playa Del Rey, Del Rey, Culver City, and West Los Angeles.

Languages spoken by the managers: Fluent in English and Spanish.

Forms of Payment

Taking care of your bill is easy! Payment options include: cash, checks, credit/debit card or money orders. You can also process your payment through our website 24 hours a day or through our automated telephone payment system.

The Community

Marina Del Rey, CA is a beach community where there is always something fun to do in the sun. Whether it be visiting the multiple farmer's markets around the area or going down to the beach to catch some sun. You can go paddle boarding, boating, or simply lay on the beautiful sandy beach.

Marina Del Rey has an abundance of delicious restaurants bordering the ocean where you can have a relaxing lunch or dinner while enjoying the ocean breeze.

Not too far from our facility is the world famous Santa Monica Pier and Venice Beach. Santa Monica Pier is full of fun carnival rides for people of all ages, local entertainment and specialty shops. Venice Beach has the amazing California laid-back beach vibe and you can enjoy the abundance of street performers and street vendors while soaking up the sun.

Additional Services

• Document shredding

Moving Supplies

• Storage Bags • File Boxes • Mirror Boxes • Wardrobe Boxes • Small to Extra Large Sized Boxes • Dish Pack Kit • Bubble Pouches • Bubble Wrap • Carton Cutter • Mattress Covers • Sofa Covers • Chair Covers • Foam Wrap • Cylinder Locks • Packing Noodles • Packing Paper • Paper Pads • Picture Moving Kits • Stretch Wrap • Tape • Tape Dispensers

Call our Los Angeles self storage facility at (424) 208-5736 or reserve a storage unit.
Customer Reviews
overall rating, 323 total testimonials
November 17, 2021
It was excellent The only HUGE NEGATIVE compared to Public Storage is your hours of access to the facility are WAY TO STINGY how about extending them from 8:00am to 8:pm? As a courtesy to your tenants. An additional hour and 45 minutes more would make SUCH A Difference!! A win, win for All Consider that Public Storage gives me access from 6:00am to 9:00pm
November 4, 2021
My experience was great! The manager Julio Matus was extremely kind and welcoming, helpful, knowledge, and professional. I have not had a more pleasant encounter at any business in quite some time. You should clone him or at the very least recognize the value that he brings to your company in a way that he would appreciate. I never fill out any surveys but felt compelled to do this because of the level of service and the experience being that exceptional. Thank you Julio!
October 5, 2021
Always nice and pleasant! Very helpful and really seem to enjoy their job!
September 30, 2021
The customer service was great.
September 27, 2021
Good, worked well.
September 3, 2021
Very efficient process, very nice units.
August 29, 2021
Easy to book, clean facility, easy access, friendly staff.
August 19, 2021
it was geat! richard was super nice and answered all my questions. thanks!
August 15, 2021
Friendly and helpful staff and clean organized facility. Highly recommend.
August 10, 2021
My experience was exceptional, Emily was fantastic
July 31, 2021
It was a painless, quick, and easy process with place. The girl who helped me was super nice and went out of their way to make sure it was the right place for me. Thank you!! Bryan
July 24, 2021
Amazing place!! Richard was spectacular in getting me set up and ready to go. Would recommend to anyone. Great service and location
July 12, 2021
Very professional.
July 2, 2021
Great service all around. Thank you for making the process so easy. Will refer people to you.
June 26, 2021
Love this storage facility. Great service, management and super clean facilities. I have recommended them to all of my real estate clients and friends, and will continue to do so.
June 16, 2021
Top notch experience.
June 10, 2021
Nice and easy experience phone staff are very nice and have lots patience. Location is very cozy.
June 8, 2021
Organized with great customer service. Richard was very helpful.
June 7, 2021
Julio & Emily's presentation of the facilities was some of the best CS I've seen!!
May 30, 2021
Positive: Because of Richard's friendly, helpful and professional service, I did not search any further to compare other facilities.
May 24, 2021
It was really easy and everyone was super helpful. Thank you.
May 18, 2021
Fantastic service! Julio was fabulous. The center was clean and safe and all supplies were available for purchase; a one stop shop!
May 6, 2021
Love the customer service. Fast, efficient and friendly. Will return to do business with many times over.
May 6, 2021
Very Helpful and stress free.
May 4, 2021
Great service, very clean facility. A bit pricey.
March 16, 2021
Very positive. The staff was nice and knowledgeable. I feel like my stuff will be safe stored at US storage
March 16, 2021
Fabulous—Richard & Julio have been exceptional to work with. From their knowledge on renting the unit to their personalities I would highly recommend this storage facility to anyone in the area.
February 27, 2021
Happy with experience , management, the unit, accessibility, and materials avialable.
February 23, 2021
Nice facility clean organized Like it lots . Julio is good to work with My wife even like it and feels comfortable if she has to go there alone ! Very high standard she has !
February 9, 2021
The facility is clean, and well lit.
January 5, 2021
Very disappointed facility was closed for entire day without warning or notice on gate,, due to COVID. Unfortunately, we had a truck full for move in day. HUGE hassle. Had to cancel contract.
December 19, 2020
Julio was incredibly good at his job. A great sense of humor combined with explaining the rules made the experience delightful. Will definitely suggest US Storage to friends.
December 17, 2020
I was put at ease dealing with US Storage. The experience was really good overall! The facility is clean and the assistance is very kind and professional. This company is a cut above other storage places in the area.
December 14, 2020
Employees are very nice especially Julio. He was very helpful and made the process easy.
November 19, 2020
So far very good
November 2, 2020
Everything was great! Julio was kind and helpful, proper COVID precautions were taken so I felt safe, and the unit itself is clean and exactly as advertised. The price is also great. Would recommend to anyone!
October 15, 2020
My experience was truly reassuring. The manager and his co-worker were both excellent in explaining the process. Friendly and welcoming. The facility is is extremely clean, looks new. A very positive experience overall.
October 13, 2020
Richard & Julio were very helpful.
October 7, 2020
Always a pleasure to deal with the people at US Storage. My rental was arranged quickly and efficiently. We now have 6 spaces at this very clean and convenient location.
October 7, 2020
Very professional experience. Friendly, informative. Would recommend for sure !
September 29, 2020
So far so good! It was easy and the unit is the perfect size
September 8, 2020
Very nice clean storage units friendly workers they answered all my questions I needed and help me pick out a perfect storage for me thank u US storage centers you guys are the best ❤️❤️
August 25, 2020
excellent - Julio was went out of his way to be helpful and the facility clean and secure.
August 8, 2020
Satisfied, safe and super quick!
June 18, 2020
Had a great contactless experience with Richard. He was super friendly and helpful.
June 14, 2020
Great! Everything went smoothly.
June 13, 2020
Very pleasant
June 3, 2020
It was pleasant.
May 27, 2020
Superb. I'd actually booked storage at ez storage across the street. They were so bad , I cancelled them and on the off chance got storage with you. Great customer service goes along way. Ez storage lost a customer that is paying $500 a month for storage and they didn't even care
May 7, 2020
So far so good. The staff is excellent. Extremely professional and very helpful. The storage facility feels and looks like Fort Knox. The storage rental fees are fair and reasonable.
May 7, 2020
GREAT JOB THANK YOU
April 8, 2020
Felix is a master of customer service, the best customer service perhaps I have experienced. He really cared that our needs were met, and in difficult pandemic times it is amazing the facility continues to serve people's needs as our lives are getting disrupted. I told him he doesn't 'just work at US Storage", he works at a 'safe harbor' in troubled times and his service makes a huge difference to many people in a time of stress. I was very impressed with the safety precautions being taken as well and facility is spotless. So many storage centers are actually frightening they are so sketchy. Yours is an impressively run professional place. Hats off, I have already recommended you and find your prices fair as well. THank you, La Dell Weinbach
April 7, 2020
This is our second stay with you and its been excellent.
April 6, 2020
Great! Very helpful and accommodating, always able to answer my questions and concerns and help me find exactly the storage spaces I need for my business!!
April 5, 2020
It was strange doing business through a mail slot but it got accomplished. I would suggest that a dumpster be available for trash/box disposal.
April 3, 2020
Excellent service and clean, well organized and isolated facilities. Also, given the current situation with shelter in place due to COVID19 they are very professional maintaining all the social distance requirements while keeping their good customer service. Thanks Julio
April 2, 2020
US Storage has the best staff and customer service. The facility is very clean and comfortable. I would recommend this facility to anyone!
March 31, 2020
Great fantastic customer service. Clean and well-taken care for facility. Fabulous and easy ramp access and MANY parcel carts provided!!
March 29, 2020
My transaction was done outside talking face to face through the glass window by phone my experience was good it was a bit awkward with the way we conduct business but I understand due to the virus this place is super cautious than all the other business that are open please just put some chairs outside to sit while waiting for all the office transaction to be done I sat in my car and waited for a call when finish over the facility is clean and well lit I will recommend it for sure
March 24, 2020
great really helpful
March 20, 2020
Julio understood my predicament, made renting easy, and provided recommendations for storage space.
March 17, 2020
I had a great experience. Everyone was kind and I was able to get all of my things in smoothly.
March 10, 2020
Very good, been customer before.
February 25, 2020
It was great! Julio is very personable and helpful and gave me a great deal for the months that I need to rent the storage unit.
February 21, 2020
Awesome as always!
February 13, 2020
Comfortable
February 4, 2020
Rented an additional unit last week and I was so impressed with the help that Felix offered me. I stopped in the next day to fill out the application and Richard did an amazing job helping me with that as well. They both were so kind and professional. The storage facility is immaculate, safe and secure. I would not rent from anyone else and have been a happy customer there for many years.
February 1, 2020
Felix helped me find the perfect unit close to my other unit ! I had cAlled before and he remembered me , my questions and why he told me was exactly what happened !
January 22, 2020
Personnel are all pleasant and a pleasure to work with. But the sign-up process was frustrating and not smooth. We had to re-sign our lease agreement three times because of system problems. And each time we were told the signed lease would be emailed to us but wasn't. Finally Julio was kind enough to print for us a hard copy.
January 19, 2020
Julio and Felix always hook us up and the friendly service is exceptional!!
January 17, 2020
Really great customer service here!
December 27, 2019
Good - but disappointed that your customer service quote me one price and when I go to the store to get that storage unit - it was not at that price and was told your customer service call center made an error. That is not cool. Also called your call center and they told me the storage center would be open until 9PM on Christmas Eve...wrong again they closed at 2PM. You need to get your stores and your call center on the same page. Please.
December 26, 2019
It was wonderful! I would definitely use the storage space again in the future as well!
December 17, 2019
Experience was over the top dealt with a gentleman by the name of Julio who was very professional and always answered our questions truthfully great experience
December 12, 2019
Felix and Julio are both the best at customer service. They were very attentive, thorough and extremely pleasant to work with. Facility is clean and very secure. Rates are cheaper than most.
November 26, 2019
Very clean facility and staff was great! Very knowledgeable, helpful and friendly.
November 25, 2019
Awesome! Really Julio was what made the experience top notch. I also loved that the facility is super clean too!
November 16, 2019
Amazing and helpful team!
November 10, 2019
Very positive and professional
October 30, 2019
Great experience!
October 30, 2019
Thanks 🙏
October 25, 2019
Great job by Felix and Julio Pleasant experience
October 25, 2019
Felix was one of the best people I've ever dealt with. Fast, thorough, easy, courteous, friendly, professional, and a great attitude. If every employee was half as good, the world would be far better and easier. This guy is gold. He needs a training position for any new hire. Do not let this employee go.
October 9, 2019
Fantastic service and friendly staff. Very happy with my choice to use US Storage
October 8, 2019
This is a great facility and the staff make it even better. From the phone call to moving in everything was a breeze, the staff were polite, the facility was clean, and everything was very accessible and easy to navigate. Julio and Ehime are extremely friendly and really made my experience pleasant, thank you to the staff for being so awesome and helpful!
October 3, 2019
I recently moved my storage unit from another company to a US Storage Center, and have so far been very happy with my experience. I did my research and in the end the US Storage Center staff, clean and secure premises and location sold me!
September 30, 2019
excellent place, safe, clean, kindness, just one detail the prices are somewhat high, I am sure that if they were more accessible they would have many more good comments like mine.
September 28, 2019
Such a smooth transaction and both people I worked with were great. (Felix on phone, can't remember name of man that processed my rental).
September 18, 2019
Julio was great . thanks!
September 18, 2019
The service at the center was wonderful, even though there were some initial glitches on the day we wanted to use the facility. Julio was very kind and helped us with all the details of the storage facility.
September 5, 2019
This is my second time I got an storege with you, I'm so happy to find a place with the exelent services,
August 23, 2019
As a returning customer, my experience was very easy and smooth. Facility was very clean and Julio, the manager, was a great! He was very professional and helpful! Thank you!
August 16, 2019
Thank you
August 7, 2019
I was helped by Ehime and he was absolutely fantastic. I had no concerns about renting a unit from US Storage because of his service. Great customer service, professional, informative, and I will be sure to recommend this facility to family and friends because of him.
August 6, 2019
Easy process. Staff was courteous. Ability to access unit could be improved.
August 3, 2019
Always great dealing with the staff. Premises always safe and clean. Would recommend without hesitation
July 30, 2019
The facility is very clean which is important to me. Great value for the money. The manager Julio is awesome!
July 26, 2019
Used it before. Very clean. And Julio the Mgr. Is the Greatest
July 23, 2019
Great experience, secure facilities, ease of on-boarding, and friendly/knowledgeable management
July 12, 2019
Great service, clean facility. A bit more pricey than other places.
July 8, 2019
Beautiful, safe, quiet and clean facility. Thank you!
June 22, 2019
Amazing! Julio is so kind and helpful!
June 13, 2019
Great staff. Easy registration. Clean and protected.
June 13, 2019
Very happy with the enrollment and move in. Super smooth and we look forward to storing our property moving forward.
June 11, 2019
Excellent service, professional and friendly.
May 31, 2019
Thank you for everything. The move in went so smooth. They were fast and efficient with the paperwork. Super nice guys!
May 30, 2019
As always, excellent and friendly service
May 30, 2019
Great, very friendly and helpful
May 27, 2019
I felt good about the experience. The staff was friendly, knowledgeable and efficient. The facility was clean, organized and met my storage needs. I would eagerly recommend US Storage Centers to others.
May 25, 2019
The staff is super friendly and knowledgeable. And the facility is very well-maintained.
May 23, 2019
Representative was friendly, courteous and very organized. Facility was clean, secure and inviting.
May 11, 2019
I reserved a unit online (I live in Phoenix, AZ). The process was quite easy, and Francisco was friendly and professional when I met him to finalize the lease. I chose this facility because the reviews were better than the nearby facilities. I can see why.
April 22, 2019
Everything was good.
April 10, 2019
I received great personal service.
March 14, 2019
It was very easy and Julio was extremely helpful.
March 7, 2019
Always a pleasure! Anthony is a great addition to your staff. I appreciate all you do for your customers.
March 1, 2019
Clean, professional, polite.
November 13, 2018
They were very helpful. I feel good about storing here.
November 1, 2018
Clean, good space, temperature controlled and helpful, speedy, effective staff. Thank YOU!
October 18, 2018
It was fine, but an awful lot of paperwork
October 7, 2018
Good service from first call through rental experience!
October 4, 2018
from my YELP review 9/22/18: I'm a new user of US Storage Centers at the Braddock location. I have had the most positive experience from my first contact with the office staff -- a big shout out to Julio, Francisco and Ehime -- professional, patient and helpful to a first-time storage user. Francisco set up options for me to consider as I wasn't exactly sure how much space I needed. He showed me two options and reserved both spaces for me for a week to give me time to make a decision. I came in a week later and Ehime assisted me with the final arrangements for my new storage unit. I couldn't have been more pleased with the customer service experience I received -- from selecting a storage space that was even better than the two that were on hold for me to a tumbler lock to secure the space to clean bathrooms! Additionally, I have received several follow up calls and assistance from Jim ... not only to welcome me to the US Storage Centers but also to ensure I was pleased with everything! The facility is clean, well-maintained, well-lit, and safe. I'd give more than 5 stars if this were possible! Thank you to Team US Storage Centers.
October 4, 2018
great service
September 30, 2018
Great Location! Great People! Thanks for the Help with setting up my Unit!
September 24, 2018
Great service
September 1, 2018
I was very happy with my experience and felt that all my needs were anticipated and taken care of.
August 29, 2018
Julio was great in helping me find an appropriate unit at a price I could afford. The place is always clean and a spare hand cart has always been available every time I dropped off a load. Julio and the rest of the staff are always friendly and helpful when I drop off a new load for storage. Excellent experience.
August 19, 2018
Had great experience. Third time I've used that his facility.
August 16, 2018
As always great. I love the customer service, the cleanliness of the pace. The manager and everyone that works there are always courteous and ready to help. What a great place!!!!!
August 16, 2018
Great customer service, clean organized secure and very professional .
August 14, 2018
Terrific.
August 8, 2018
Francisco was great and super helpful! would recommend this storage unit to friends and family
July 7, 2018
I took a look at this facility earlier this week. Francisco showed me around. Nice, helpful guy, Nice, clean, organized place. Signed up the next day with Jocelyn; she was subbing at this site that day. Another very nice and helpful person! Moved in yesterday, and hit a snag right away, turns out the space I rented was too big. But guess what! Not a problem. Francisco solved this for me in a matter of minutes, found a smaller unit, transferred everything over. My movers got everything into the unit. Smooth sailing. Great experience with this company. Good vibe from all the people. Manager and assistant manager were both there yesterday, and they obviously have a great working relationship. I really get a much better feel here than I ever did at my previous storage facility. Thanks for your help, everybody!
June 9, 2018
This is my second time here, and years later the place is still exceptionally clean. Even more important, the staff and the service they provide are still exceptionally good. I saved my old lock, but in its old age it had gotten somewhat sticky, and Julio was nice enough to oil it for me, gratis. Jocelyn was very helpful with all the paperwork, especially with it being all electronic now, heh. Thanks a lot to you both! I am glad to be back.
June 1, 2018
Great staff, nice facility and location. It's my second time renting a unit there, they will always be my first choice.
May 21, 2018
Feel good about the entire process. Was super easy and quick to get everything set up
May 19, 2018
Great people, friendly service!
April 20, 2018
I enjoyed the few years of having a storage with US Storage. The customer service was excellent and I never had to worry about my belongings. If I require a storage unit in the future I certainly know where I go back to.... US Storage in Culver City for sure!!
April 7, 2018
Glad to receive a unit close to the elevator.
April 5, 2018
Very nice people and facility.
April 3, 2018
The young man (sorry forgot his name) that helped us was great.
March 21, 2018
I do not know if the containers been picked up.
March 11, 2018
It was superb. The facility and wmployees are genuinely nice and very informative. Awesome people and I look forward to this being my future facility. A+
March 9, 2018
Staff was incredibly helpful, the facility is well maintained and its been a pleasant rental experience.
March 7, 2018
you rase rent too much and too often
March 2, 2018
Excellent service
March 2, 2018
Great! Solid customer service, clean facilities, helpful staff.
February 28, 2018
Positive
February 23, 2018
Excellent
February 22, 2018
I loved everything about US Storage. The security, the cleanliness, the music in the hallways, the staff, all was great. The only issue was the price. It is much more expensive than other facilities. I will miss US Storage but will love the $300 I'm going to save by going to another facility.
February 16, 2018
Manager was friendly helpful and waited for me to arrive before he went to lunch Super service
February 15, 2018
Friendly staff and great service. The space is always clean and accessible when we needed to go.
February 7, 2018
Facility is very clean easy to get into and very friendly. If I need a storage again, I will use them again.
February 6, 2018
Everything was great!
February 1, 2018
It's a great clean, climate controlled facility. The staff are super nice and it's in a safe neighborhood.
January 21, 2018
It was great. Francisco was very helpful and pleasant. The facility was clean and bright. I also appreciated the music.
January 16, 2018
Great experience all around!
January 11, 2018
Fast friendly informative efficient customer experience. As a 3rd time customer I will definitely be back a 4th time Thanks to s great staff
January 11, 2018
only drawback was the location was difficult. Francisco was great to work with and the facility was clean and secure.
December 27, 2017
I have only been a customer for a few days. The act of renting the space was easy Julio was very professional and helpful.
December 14, 2017
I left a different storage company because of all the thefts taking place there. I didn't want my children's games to be in jeopardy. Once at US Storage, I knew it was a safer environment, but I also realized that this facility was a million times better in customer service. Thanks to Julio and Francisco, I'd describe US Storage as the Rolls Royce of storage companies. Julio was just as amazing as his YELP reviews describe. That's what initially drew me. And once I sat down with him, I appreciated his professionalism, thoughtfulness and solution-minded recommendations for my storage needs. While at the facility, Francisco was also wonderful/helpful. The happy customers I see and speak with, the cleanliness of the facility, and the way it operates so smoothly is a testament to how well this facility is run. Great management. Great storage facility. Can't speak highly enough about my experience!
December 12, 2017
Everyone was very nice and accommodating. They were very thorough in making understand the space and facilities and how they operate.
December 4, 2017
My belongings were safe and secure when I came to move them out. I never had a problem with the unit. The place was closed without notice on Columbus Day, and I couldn't get into my unit. I was not happy with that. The bathrooms and grounds are VERY clean. I never saw any homeless people lingering around the property, which was nice. The staff is nice and polite. However, they really press you to leave a positive review every time you visit your unit. I would have stayed with them if their price was not so high. Otherwise, I really liked this storage facility and would recommend to others if you can afford it.
December 4, 2017
The facility was clean. I felt that my items were secure. The staff was very helpful and friendly.
December 1, 2017
All my families there and they believe in your storage so i felt good about moving in to.
November 30, 2017
Great experience
November 21, 2017
Great storage place. Definitely the cleanest, most secure, most convenient, and easiest storage facility I checked out. The prices are a little higher than others, but when you get a discount they're not bad at all. Definitely worth the price.
November 21, 2017
Couldn't be better. Francisco was a great help and stayed late to help me out.
November 16, 2017
Francisco was outstanding. He helped me find exactly what I needed under pressured circumstances. Thanks again!
November 15, 2017
I needed storage nearby and there are MANY self storage facilities within a mile of me. Looking at Yelp, I chose US because of the many great reviews. I've been in many facilities and this has to be the cleanest one.
November 13, 2017
Very very good! Forgot the gentlemen name that helped me. I think it was Joe. Super nice and friendly! My third time coming here. Love your services and your product, super clean and very easy to get to!
November 9, 2017
Very good. Everyone was very professional and helpful.
November 9, 2017
Amazing customer service! I always felt taken care of and had all questions answered, also extremely affordable! Will be recommending to all friends and family!
November 3, 2017
Pretty good overall, but the large rate increase after only 5 months was a bit much!!!A $28 increase is above and beyond it's a 25% increase- way too much and after 5 months- c'mon guys play fair....no sure I would recommend you based on your surprise increases. That's mainly why I terminated my rental
October 31, 2017
Very clean and convienient
October 31, 2017
Nice , a little pricey for the amount of square footage compared to the competition.
October 31, 2017
Great customer service. I think the person's name was Fernandez? Was working on October 16 early in the day. THANKS!
October 28, 2017
I am very happy and satisfied with the customer service that Julio, Francisco and Jim gave me! Very friendly and professional! The facility is clean, well lit and aired, easy access and feels very safe!
October 11, 2017
Francisco went above and beyond to make sure that we were taken care of and found a solution to our problem. He was amazing and I would recommend this storage facility to ALL!
October 6, 2017
It was a great. Facility is clean and well-maintained personnel are friendly and informative.
October 5, 2017
Excellent - very easy to move stuff in and sign paperwork
September 30, 2017
Friendly and informative onsite manager. Clean premises, including front office, storage unit, and hallways.
September 20, 2017
All went well. Everybody pitched in to make the storage effortless, both in and out. Thank you.
September 19, 2017
The whole experience was great! This is the second time I have rented a unit from this location! Julio the manager and his staff are very helpful and friendly! The place is super clean! I would not go anywhere else. Awesome experience every time! Highly recommend this location!
September 12, 2017
Organised ,professional,clean and honest service given to us . We were assisted by 'Marta' ,the brains and beauty of the company ,who guided our delivery men on to an easy ramp, to deliver our boxes . We were so stressed out from moving, it was so great to receive the care and direction from this company . With alarmed units and the care we were given ,i wouldn't bother checking the rates of anywhere else .you can trust these guys .
September 9, 2017
Experience was very great. Great customer service from Julio and Martha. After my previous experience from another storage company, I am very satisfied and happy with US STORAGE. The facility is well maintained and clean, elevators and carts make it easy to store your item. Thank you Julio and Martha.
September 8, 2017
Registering for a storage unit was pleasant and easy. The staff are very helpful and accommodating. Having had a storage unit here before, after moving back to the area I opened another, since my experience renting here in the past was great. Storage units are clean and easy to access, the location is nice and the staff are friendly. An overall wonderful experience.
August 30, 2017
Staff was very friendly and helpful. Premise was very clean and easy to navigate.
August 28, 2017
Lovely staff clean professional and reliable! Happy experience! Highly recommend! Money well spent, but don't store junk pls get rid of it Let go... make room for the new!
August 26, 2017
Randy was fantastic. Great customer service. He wasn't a robot. He answered all of my questions. I will recommend to all of my friends.
August 16, 2017
It was amazing! What a difference between you guys and Public Storage! Marta was soooo helpful. The paper work was easy, the space is light and roomy and we'll lit. You've got a great staff and a beautiful facility! Thank you! Marta rocks!
August 15, 2017
The experience was simple and straight forward. Marta did a great job explaining everything, showing me the unit and making the transaction simple, which I think speaks volumes about your hiring and training practices. Marta represented your company ably and professionally. Thank you.
August 13, 2017
Marta was amazing, she offered superb customer service! The entire team at The Del Ray center were wonderful and so accommodating!!!
August 3, 2017
Everyone was kind and polite,that is important to me. The the lockers are clean and secure. Very good.
July 31, 2017
Looking to rent a small unit and was assisted by Julio and new employee Marta. Julio answered all my questions and concerns and all while showing Marta the ropes. Clean premises and unit was shown to me before I said the rental agreement. Overall an excellent experience.
July 25, 2017
Julio made sure I got the price I locked in on the web. The computer had changed the price on accident but Julio made sure I was happy.
June 22, 2017
Easy going, professional, clean facility and helpful staff. No complaints!
June 20, 2017
This is about my 8th rental as this location. I fell well supported and the staff is helpful and friendly. My only comment is the sign up takes too long for a repeat renter!
June 20, 2017
Julio was very nice and informative.
June 2, 2017
It is a very reliable and professional company. I have used US Storage Centers for the past 8 years. It has been a pleasant experience.
May 29, 2017
Randy was very helpful and knowledgeable.
May 26, 2017
Very clean, well lit and secure.
May 15, 2017
Everything went smooth and quickly space was clean office clean building clean
May 8, 2017
Great! Easy to work with and great staff.
May 7, 2017
Professional, clean facility.
April 18, 2017
Facilities and units were clean. The light outside my unit was out, so it's a little dark. Staff was professional. I would recommend that you improve the map of the storage units and also better marking inside the building to find one's unit. It is more challenging than necessary.
April 6, 2017
I love US Storage! Safe,clean and the staff is very friendly and helpful.
April 6, 2017
Very pricey compared to competition. Extremely hot during the summer. Ventilation system is inadequate at extracting hot air from second floor (sauna like conditions). I have watched other customers just dripping in perspiration while attending their storage spaces. The facility is clean and very well maintained. I don't care for the high prices but the service is impeccable. Byron and Randy are very polite and professional. I would have no problem recommending either one of them for top level management positions within the company.
April 2, 2017
Great customer service Clean facilities Easy experience
April 1, 2017
Julio did an excellent job signing me up. The first couple of days have been a breeze. Hopefully it stays that way.
March 31, 2017
Randy was very helpful and everything went without problems. The facility is easy to maneuver, and it was all straightforward.
March 8, 2017
Muy bien perfect
March 3, 2017
It was GREAT ! I had stop by one of your other location off La Brea. They told me about the location in my own Neighborhood. At both location they where very friendly and helpful. Plus the price was right in my budget.
February 25, 2017
great assistance by Byron.
February 5, 2017
The facility is spotless and the customer service is outstanding!
December 30, 2016
Very pleasant and efficient thank you