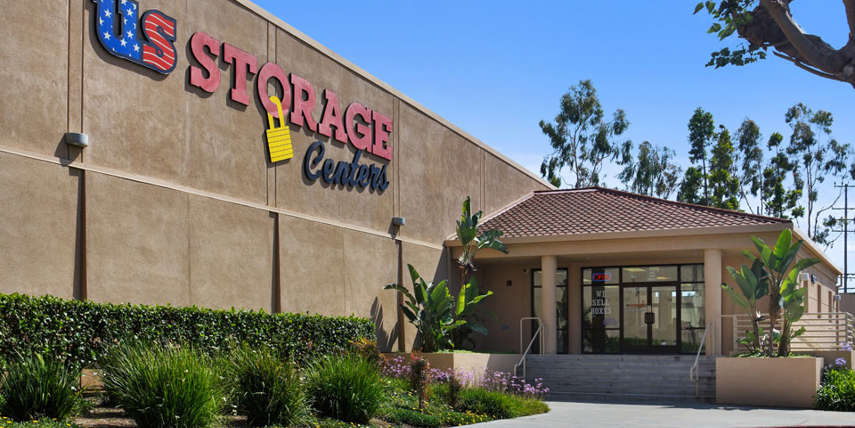 Rent or Hold Your Storage Unit in Minutes.
Location Details
ACCESS HOURS
Mon

8:00am - 7:00pm

Tue

8:00am - 7:00pm

Wed

8:00am - 7:00pm

Thu

8:00am - 7:00pm

Fri

8:00am - 7:00pm

Sat

8:30am - 7:00pm

Sun

9:00am - 5:00pm
OFFICE HOURS
Mon

8:00am - 7:00pm

Tue

8:00am - 7:00pm

Wed

8:00am - 7:00pm

Thu

8:00am - 7:00pm

Fri

8:00am - 7:00pm

Sat

8:30am - 7:00pm

Sun

9:00am - 5:00pm
FEATURES AND AMENITIES
Passenger Elevators
Electronic Gated Access
Video Recording
Employee(s) Speak Spanish
Moving Carts
ABOUT THIS LOCATION
Keep It In A Los Angeles Storage Unit. It Might Be Worth Millions Some Day.
Read More
Photos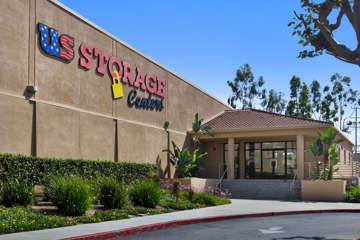 About this Location
Facility Description
Located in the heart of Marina del Rey, our self-storage facility offers clean and spacious self-storage units. Our storage units range in size from 5' x 5' (for boxes, small personal belongings, and stackable items) up to 10' x 20' (for office inventory or a fully furnished home). Ceilings in all the units are at least 8' tall. Large units (10' x 15' and larger) have timer lights inside the unit. The hallways are wide and well lit for your convenience. All of the storage units are equipped with roll up doors to maximize your storage space and every loading dock has large elevators and flatbed carts free of charge, to make your move as easy as possible.
Easy Rental Options
Rent your storage unit online or over the phone for a quick move in. 
Not ready to rent? No worries! Reserve your unit now to lock in today's special discount.
Month-to-month rentals
No credit card required for reservations
No deposit required
Security Features

Our facility, located in a residential community, is surrounded by fencing. We have a gated entry that can only be accessed with a tenant's unique special access code. We use special cylinder locks and 24-hour digital video recorders are in place.

Professional Managers

Our team here at US Storage Centers of Marina del Rey assists customers by listening to them. Many of these customers become long-time tenants because of our attention to detail. For example, one of our customers, a Vietnam veteran, was looking for a storage unit that worked within his expectations. We sat down with him and identified a storage unit that fit within his budget. After that we constructed a blue print of how his space could be efficiently organized with proper shelving. Going the extra mile gained us a grateful and dedicated customer.

Convenient Location

Located in a residential area at the intersection of Culver Boulevard and Braddock Drive, this hidden gem can be accessed via Centinela Avenue or Culver Boulevard. If you're coming from Marina Del Rey, you would travel east on Culver Boulevard and make a slight right where Braddock Drive veers off. People coming from Playa Del Rey should travel north on Centinela Avenue, make a left on Braddock Drive and the facility will be on the left.

Our two-story building is in a serene area surrounded by trees and it blends in with the neighboring residential buildings.

We are next to Ronnie's Diner, and in front of the Marina Christian Fellowship Church. We are also a block away from the Marina Del Rey Middle School and Culver Marina Little League baseball field.

Many of our customers live in the surrounding communities of Marina Del Rey, Playa Del Rey, Del Rey, Culver City, and West Los Angeles.

Languages spoken by the managers: Fluent in English and Spanish.

Forms of Payment

Taking care of your bill is easy! Payment options include: cash, checks, credit/debit card or money orders. You can also process your payment through our website 24 hours a day or through our automated telephone payment system.

The Community

Marina Del Rey, CA is a beach community where there is always something fun to do in the sun. Whether it be visiting the multiple farmer's markets around the area or going down to the beach to catch some sun. You can go paddle boarding, boating, or simply lay on the beautiful sandy beach.

Marina Del Rey has an abundance of delicious restaurants bordering the ocean where you can have a relaxing lunch or dinner while enjoying the ocean breeze.

Not too far from our facility is the world famous Santa Monica Pier and Venice Beach. Santa Monica Pier is full of fun carnival rides for people of all ages, local entertainment and specialty shops. Venice Beach has the amazing California laid-back beach vibe and you can enjoy the abundance of street performers and street vendors while soaking up the sun.

Additional Services

• Document shredding

Moving Supplies

• Storage Bags • File Boxes • Mirror Boxes • Wardrobe Boxes • Small to Extra Large Sized Boxes • Dish Pack Kit • Bubble Pouches • Bubble Wrap • Carton Cutter • Mattress Covers • Sofa Covers • Chair Covers • Foam Wrap • Cylinder Locks • Packing Noodles • Packing Paper • Paper Pads • Picture Moving Kits • Stretch Wrap • Tape • Tape Dispensers

Call our Los Angeles self storage facility at (424) 208-5736 or reserve a storage unit.
Customer Reviews
overall rating, 407 total testimonials
September 20, 2023
Your team was amazing! Jasmine and Alexander were so helpful and person able. I would highly recommend your facilities to family friends and business partners. Thank you for your service. - Lisa & Matt
August 29, 2023
I had an excellent experience with Demetria and Jasmin! Great selection!
August 25, 2023
Great - Jasmine is amazing and very well informed. She treats her customers like friends and understands the hospitality business.
August 23, 2023
Very good! The service from the property manager and employees is above and beyond!
August 23, 2023
I had the pleasure of meeting Alexande and he made our experience very comfortable. We were pressed for time he made everything go smoothly and quickly. Your units are affordable, so we were able to fit our items in your unit comfortably. Thank you for affordable units that people like me can afford.
August 11, 2023
Great experience . The front desk was amazing and I left feeling that my belongings were safe.
August 10, 2023
It was a good and helpful experience, thank you!
See All 407 Reviews
See All 407 Reviews