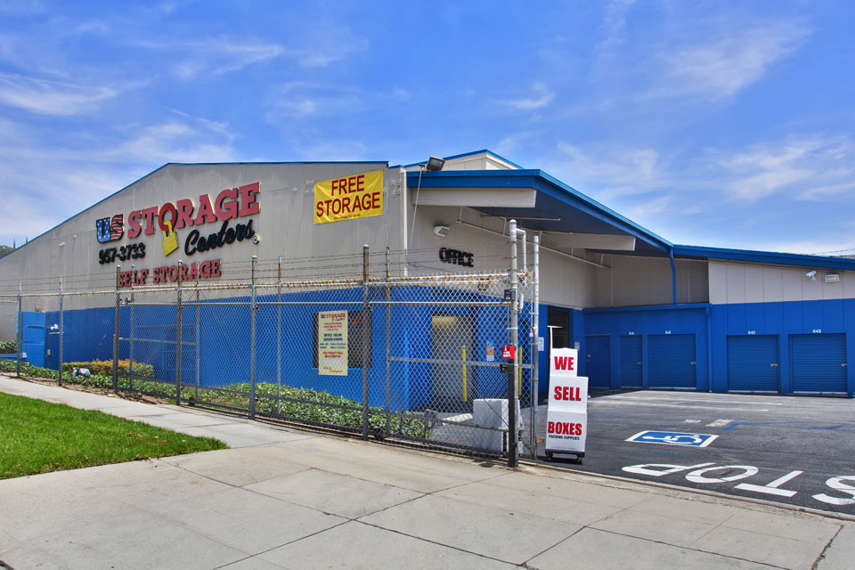 Montrose Self Storage Units
Logout
We're Open During Normal Hours. Easy, Contact-Free Rentals
Location Details
ACCESS HOURS
Mon

8:00am - 6:30pm

Tue

8:00am - 6:30pm

Wed

8:00am - 6:30pm

Thu

8:00am - 6:30pm

Fri

8:00am - 6:30pm

Sat

8:00am - 6:30pm

Sun

9:00am - 6:00pm
OFFICE HOURS
Mon

8:00am - 6:30pm

Tue

8:00am - 6:30pm

Wed

8:00am - 6:30pm

Thu

8:00am - 6:30pm

Fri

8:00am - 6:30pm

Sat

8:00am - 6:30pm

Sun

9:00am - 6:00pm
FEATURES AND AMENITIES
Drive Up Access
Passenger Elevators
Video Recording
Employee(s) Speak Spanish
Moving Carts
Kure It Certified Location
ABOUT THIS LOCATION
Top-Heavy Home? Balance It Out With a Montrose Storage Unit
Read More
Photos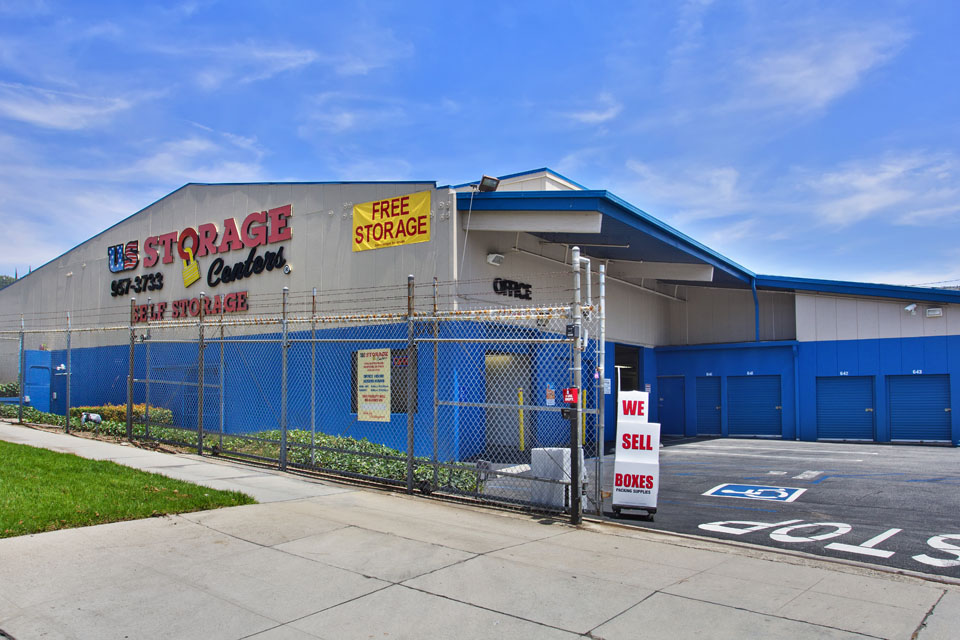 About this Location
Facility Description

Both indoor and outdoor storage units are available at our facility. The drive up storage units are 10' x 20', and indoor units are available in sizes ranging from 5'x 5' up to 10' x 15'. Moving carts are also available for your convenience. A 40' semi-truck can easily access our property because we have wide and clean aisles. Some of our security features include 24-hour video recording and all individuals entering and exiting the property are required to enter a PIN code. This facility is well lit. You'll find that we have competitive rates, the friendliest staff—with the best sense of humor—and a professionally managed self-storage facility.
Contact-Free Rentals – Easy Online and Phone Rental Options 
 Online Rental
 Select your unit and enter your info and payment
 Sign the lease online
 A manager will reach out to you with your access code, a map of the property, and they'll have you email a copy of your valid government picture ID
 Once these steps are complete, the manager will prepare your unit so it's ready when you arrive
 Phone Rental
Simply call the number listed at the top of this page, and a member of our staff will work with you over the phone to complete a rental
The manager will email a lease to sign
Once the lease is signed, a manager will reach out to you with your access code, a map of the property, and they'll have you email a copy of your valid government picture ID
Once these steps are complete, the manager will prepare your unit so it's ready when you arrive
Your Local Neighborhood Facility

Our storage facility here in Montrose, CA is conveniently located on Clifton Place between Verdugo Boulevard and Broadview Street. The Glendale 2 freeway is just a few blocks east of us and the 210 freeway is also a few blocks north of our location. Montrose Community Park, Fratelli's Ristorante, and Pet Boy's Tropical fish are all in our neighborhood. If you're on Verdugo, you turn on Clifton Place right where the Mobil gas station is located.

Professional Managers

Our team of professional managers have many years of experience in the self-storage industry. We're more than happy to take you on a tour of our facility so you can see your storage unit before renting. And thanks to our experience, we will be able to identify the perfect storage unit for your needs.

Languages spoken by managers: Fluent in both English and Spanish

Forms of Payment

For your convenience, we accept cash, checks, money orders, Visa, and MasterCard. You can also pay online through our secure client login.

The Community

Montrose turned 101 recently. Unlike many communities, Montrose didn't begin with a main street, a bank, and a general store. Montrose began as a big subdivision. Acres of homes (300 to be exact) made up Montrose's first development. After that, it was on its way to its current status as an unincorporated community in Los Angeles County.

Despite its intimate size, Montrose is quite iconic in American folklore and culture. The La Crescenta Motel has been the backdrop for multiple movie scenes and television shows. The Rockhaven Sanitarium, now being refurbished as a library was known as the "Screen Actors' Sanitarium." Many other historical structures such as Le Mesnager Barn and the La Crescenta Woman's Club's beautiful clubhouse stand out like gold nuggets in scattered around the city.

If seeking out historical sites isn't your thing, Montrose is always a few days away from its next festival. Join us for events such as the Christmas Parade, Oktoberfest, the Arts, and Crafts Festival and Montrose's Hot Rod and Classic Car Show. Founder's day is February 23, celebrating the first 300 acres auctioned off in 1913 to the lucky few who have kept watch over our corner of paradise for the last century.

Facility Products

To help with your move, we sell boxes (sized small - x-large). We also have wardrobe boxes, packing tape, tape dispensers, mattress covers, bubble wrap, picture moving kits, disc locks, and brass padlocks.



Call our Montrose self storage facility at (818) 659-3264 or reserve a storage unit below.
Customer Reviews
overall rating, 207 total testimonials
April 30, 2021
Great. Very friendly & helpful!! Thanks
April 21, 2021
Very friendly atmosprere and storage space excellent. Prices are reasonable.
April 17, 2021
great! professional, friendly and quick.
April 8, 2021
Fine .nice and clean. Easy to store.
March 23, 2021
Great and friendly service. Very clean and secure facility.
March 16, 2021
Very friendly,
March 9, 2021
Top notch attention and experience. Mengjie showed and explained everything in detail. I am very pleased with this storage.
January 12, 2021
Very professional, friendly, and clean.
January 12, 2021
Ishmael and Robert are so sweet, pleasant and professional people. Just great people. Very nice to have experience with both workers at the Montrose location.
December 22, 2020
Easy to contract, easy access, friendly staff
December 22, 2020
The place is clean, safe and reliable. Good service. Although it took kinda long to do the paperwork, Robert postponed his lunch break to accommodate us, which i really appreciate!
December 14, 2020
Service and staff was excellent.
November 9, 2020
Very satisfied in every area.
October 28, 2020
Location appears to be clean and secure. So far the staff has been very helpful and professional. Very pleased.
October 15, 2020
Our experience with US Storage has been an excellent one. Friendly and professional staff members with clean and well maintained facility.
October 5, 2020
Nice facility
September 27, 2020
Convenient and clean Size was just right at a fair cost
September 15, 2020
Very friendly and clean just really like the set up and it felt more homelike than other storage places I checked out.
August 31, 2020
COOL...Ismael is awesome! From showing then storage space to paper works...everything went flawless.
August 20, 2020
Everyone was knowledgeable, friendly and helpful. The facility was always clean.
August 15, 2020
So far it has been a good experience so far. Thanks.
August 15, 2020
Ismael (and most of the staff that work there) are *always* tremendously helpful to me. I've been there *many* years, so I've seen the transition through several managers. I *do* not like that there are consistent rent raises, especially during this pandemic, but that is a corporate decision and value that I think needs to be addressed. People are experiencing severe financial problems right now, so I would suggest customers would appreciate a moratorium on your rates. The place is always clean and well-maintained. So far, I've felt safe there working on my space during the pandemic.
August 3, 2020
Very friendly and helpful staff
July 16, 2020
Very professional, yet friendly and knowledgeable.
July 15, 2020
Great experience
July 10, 2020
Was a great experience. The staff member, I can't remember his name, was friendly, funny and very informative. All aspects about renting a storage space was explained thoroughly and all questions were answered.
July 7, 2020
Great...only issue problem with elevator...wasn't working... it getting fixed
July 7, 2020
Excellent service. Very clean and orderly facility Fair pricing
June 23, 2020
Excellent and organized.
June 19, 2020
You guys were very please t and easy to deal with even though my stay was very short Thank you!
June 18, 2020
Great Ismael and his wife are great
June 13, 2020
The premises are in good shape and that's a plus. I did not like that I was forced to buy a company lock and that I was forced to buy monthly insurance. Both of those things should be my choice.
May 27, 2020
Excellent customer service from Robert. I shared that I had a large object that required a wider hallway and it was provided. The facility is extremely clean.
May 27, 2020
The property manager was kind & helpful!
May 22, 2020
Great staff at your Montrose location. Our first contact was with Ismael Jauregui. He made us feel very welcome. A great guy to have on your team.
April 5, 2020
It was great. I gave a 5 star review on Yelp right away, Robert made everything easy, & he was very nice & professional & gave me a detailed explanation of the rules & regs. My family has been using your facility for many years.
March 17, 2020
Place is clean enough to eat off the floor Your man Robert is great
March 10, 2020
Excellent service and clean unit
March 10, 2020
Robert was awesome!
March 2, 2020
The clerk was courteous; he answered questions; nothing has gone amiss.
February 16, 2020
Great but took a long time
February 7, 2020
It was great Robert was well informed, thorough, and patient. He presented my options and listened to what I needed.
February 5, 2020
It was great! The on-site manager, Robert was awesome! He was very knowledgeable about the facility, gave me a tour, explained the rental process and safety feature of the location and was very friendly and personable.
January 24, 2020
Very helpful staff, great prices.
January 12, 2020
10/10! It was already so stressful moving and they made it very easy and fast!
December 17, 2019
Good so far. good guy at desk
December 17, 2019
The man who was working the desk was wildly helpful and went above and beyond to make my experience wonderful. Thanks so much.
December 17, 2019
It was all good except how long it took for the paperwork to be processed. There's a lot of information that could have been filled out online ahead of time.
December 10, 2019
Clean, good.
December 1, 2019
Didn't like the high administrative fee. Liked the accessibility and the cleanliness of the building.
November 23, 2019
Excellent Customer Service!
November 15, 2019
Very pleasant and hassle free
November 3, 2019
I like the location. The service was great.
October 10, 2019
Everything has been fantastic! Perfect storage! Thank you!
October 9, 2019
I have only had two encounters so far both I was happy with my experience both times. Very professional & knowledgeable staff, well-kept facilities. I am really glad I found the Montrose location.
October 9, 2019
Although I haven't actually used your service yet, Janet has been very helpful in explaining everything.
October 8, 2019
The place is very clean and very well run Ismael the manager is very helpful an right on top of things I have had a good experience with this company
October 7, 2019
Excellent customer service on discovering my needs on sise needed and reasonable cost!
October 3, 2019
verry happy as always
October 1, 2019
I am a long-time customer (probably a decade), and my experience with the staff there (Neil and Rene in the past, Alan, Mary, and certainly for a while now Ismael)....all have been fantastic. The facility is clean, safe, and the staff is always accommodating and courteous. I have been to other facilities. Please keep doing whatever you are doing and praising your staff. It makes a real difference.
September 27, 2019
Everything was handled professionally and collegially. Facility meets current needs, although had to do some personal rescheduling due to that recent annual meeting resulting in facility closure.
September 20, 2019
My experience was very positive. Rep. Ismael was very helpful, professional, and efficient.
September 20, 2019
Cleo was very helpful! Made my decision to rent with US Storage easy. She & Ismael we're very friendly. The storage facility is extremely clean as well!
September 19, 2019
Great! Ismael was very professional.
September 13, 2019
Worked out well. A little confusing since the manager my husband spoke with wasn't there the day I came in with him and the manager he spoke with didn't leave any additional notes regarding our rental terms.
September 1, 2019
Ishmael was very knowledgeable, helpful & professional. He asked the right questions and helped me figure out the best space for our need. Ara
August 7, 2019
Very friendly and helpful. Easy process to get my storage unit. Thank you
August 7, 2019
Everyone was very nice and helpful and the site was clean and well maintained
July 10, 2019
Great Service Very Happy with representative
June 21, 2019
polite,very helpful
June 18, 2019
The manager was very friendly and helpful. Process of signing up was painless.
May 31, 2019
Great experience, property manager friendly, courteous and knowledgeable , the facility is clean and secure and very accessible. I love my new storage place.
May 19, 2019
Everyone is very friendly, professional and helpful!
May 19, 2019
I had a very good experience at your facility. Everyone who works there is very professional.
May 1, 2019
Great! Your representative, Robert was very helpful!
April 26, 2019
I must say, Ismael and Evelyn are top notch. They deserve a 2 weeks paid vacation. They assisyed me on every level. I am so happy with their dedication to their tenants. Bravo!
April 3, 2019
I am very pleased with this place.
February 28, 2019
Robert helped me find the right storage units. He was knowledgeable and had a great attitude. The facilities are clean and secure.
February 28, 2019
Robert was wonderful! So so helpful! Management is wonderful too! I will recommend this place to anyone I know looking for storage. Thank your fabulous team!
February 27, 2019
Honestly my favorite storage facility in every way from price to service A+
October 28, 2018
Great service
September 24, 2018
Courteous staff. Good Location
September 20, 2018
Ismael at the Montrose location was very helpful and friendly.
August 30, 2018
When I first visited the La Crescenta location to see the unit in person, Gabby and Cleo were very helpful. Cleo ended up finding the unit size I needed at Montrose location. At Montrose location, Ismael was again, very helpful and professional. I was honestly surprised to experience a consistent excellent customer service at these multiple locations.
August 16, 2018
Excellent experience with David Galan at the Montrose facility. Answered all my questions knowledgeably and spent the time I needed to see various units and make a rental decision. Paperwork was completed efficiently and with full explanation and disclosure.
August 16, 2018
Staff very pleasant and accommodating.
August 6, 2018
excellent customer service. love the place
June 4, 2018
Dave was great.
April 20, 2018
Very good!
April 19, 2018
Good service and clean locker area. The many price increases over the years finally got me to end my locker rental.
March 15, 2018
The process was very easy, being my first time getting a storage unit.
March 8, 2018
I am very satisfied I enjoyed the cleanliness of the storage area and its accessibility.
February 26, 2018
My storage unit was located on limited parking only and others whom parked too close, it was very dificult to get to my merchandise and work in my inventoy. 90% of the time I wasted my time & gas. So I move out.
February 4, 2018
I especially liked Ismail's professionalism, kindness and his great customer service. He's always ready to help. The place is always very clean. The only complaint was the very high amount late payment of $23 charged for being late on a payment for once but this is a company policy issue and has nothing to do with the good employees there. Anyway thank you.
February 1, 2018
Staff was extremely helpful and accommodating.
January 27, 2018
I was very pleased with Ismael who knew I was shopping around and I was leaning towards another place. So he kept on trying to accommodate my needs until we found a common ground. It's really because of his great customer service that I decided to choose this particular location and your business. He is very good at what he does.
January 10, 2018
Wonderful, quick service. Thank you!
January 7, 2018
Help was friendly and knowledgeable.
January 5, 2018
Greatest storage facility I've ever used and I've used quite a few different ones this is the way all storage companies should be clean safe affordable great staff awesome place
January 3, 2018
Overall facility was well kept up, and employees were helpful. This was actually the 2nd time I had a unit at US Storage. The only reason I no longer have a unit there is because I finally have space to put my things at home.
December 28, 2017
Very good
December 18, 2017
Fantastic facility is clean employees are extremely friendly and helpful
December 4, 2017
The staff are friendly and storage is clean.
November 30, 2017
Very helpful staff, and great service.
November 27, 2017
It was a very pleasant experience
November 24, 2017
Not happy about getting a phone call back after leaving several messages. Poor job on returning calls.
November 22, 2017
Everything was good. Price and Location was right for us.
November 21, 2017
Luis was very helpful and we found the perfect spot. My only concern is I have NOT received a copy of our contract.
November 7, 2017
Convenient easy service. No issues with facility. One area that I was not happy with was the digital signature contracting process. While convenient, it does not allow for a customer to read the contract prior to signing. I was obligated to use the "protection policy" program (and pay for it) without any discussion, notice or disclosure. Didn't feel great about that.
November 2, 2017
The US Storage in Montrose is excellent, staff and facility are top notch. I live in the neighborhood and it is nice to have a clean, well maintained facility so close.
October 26, 2017
Facility is clean and Mary is incredible! Love this place.
September 7, 2017
The attendant was incredibly knowledgeable and helpful to me. Before my movers started to unload into my space, she walked out with me and eyeballed my possessions -suggested a better fitting space for me, showed it to us and had the movers start moving in before we did the paperwork. This saved me a lot of time and also a lot of money. Thank you so much!
August 29, 2017
Very friendly, helpful and personable staff. The place was clean and very accessible
August 21, 2017
Profession and very helpful.
August 17, 2017
Very well run facility.
August 10, 2017
I have used US Storage before and this time Mary Hernandez was there. She was fantastic and attentive my needs to get storage. Processing the paperwork is effortless with the web based signatures and emailing receipts is very convenient. But it was not just the technology, having Mary there assisting and answering questions really made the experience pleasant. She is a real professional and a credit to your organization. Thank You.
July 29, 2017
Most helpful and pleasant to deal with
July 29, 2017
I had a great experience renting at this facility! Staff were friendly and facility is secure and clean.
July 28, 2017
Friendly and professional service, helpful, knowledgeable staff.
July 6, 2017
I like the security, cleanliness and overall ease of using the facility.
July 5, 2017
Im very happy and satisfied about the customer service esp by Ismael. He's very helpful, knowledgable and very nice person. I will definitely recommend US storage to family and friends
July 5, 2017
I have had the best experience thus far. Ishmael went out of his way to be very helpful, and stay after for my movers to finish their job. I would definitely recommend this storage.
July 5, 2017
Mary was very friendly and helpful on the phone as well as on move in day. It was a pleasant experience and I would recommend this facility to anyone looking for storage.
June 24, 2017
Everyone at the storage center is very friendly and very helpful.
May 20, 2017
Very professional
May 9, 2017
Positive. Mary is kind and responsive.
May 5, 2017
The representative that was helping me was wonderful. Great customer service!
April 16, 2017
So far so good
April 6, 2017
I switch storage units from an outdoor one a couple miles away to this one because of its clean Pleasant environment and it's friendly staff the staff has been very helpful have extremely nice and pleasant to interact with I now look forward to going to my storage unit.
March 21, 2017
The clerk was very helpful. The process of renting was easy.
February 20, 2017
Good, will use again
February 9, 2017
Mary made it very easy for me and was very nice and friendly.clean facility and easy to get to.
February 5, 2017
Mary Hernandez was super helpful, patient and kind. Good explanations. The location has excellent lighting and is very clean. Access is easy with a great elevator and very good rolling carts to help you get stuff up the elevator. Even as a single woman going alone, I felt very comfortable at the location. Thanks!
February 4, 2017
I am very satisfied with us storage.y Mary has always been very helpful and courteous to me. as well with other clients who are there while I am there. thank you Carmen stark
January 22, 2017
Really good employees and customer service. Mary and Ishmael are great, helpful and courteous.
January 3, 2017
very helpful and pleasant
December 21, 2016
The experience was warm and welcome. Thanks so much!! We love the idea of supporting a local place and were rewarded! Mary was extremely helpful. I'd say we'd send anyone looking around town for storage your way. No doubt!! Also, the movers Mary recommend were top notch. Thanks again!
December 21, 2016
I am a returning customer and very satisfied with the Montrose location.
December 14, 2016
Great! Thanks :)
December 11, 2016
A great experience. Polite, professional, and very competent. Mary was excellent!! Also the facility was amazingly clean!
December 9, 2016
Just started renting a month ago, good so far.
December 9, 2016
The staff is very helpful and informative and acquiring a storage unit there was simple and easy.
December 6, 2016
This place is wonderful Mary is very professional she helped me with everything I need it