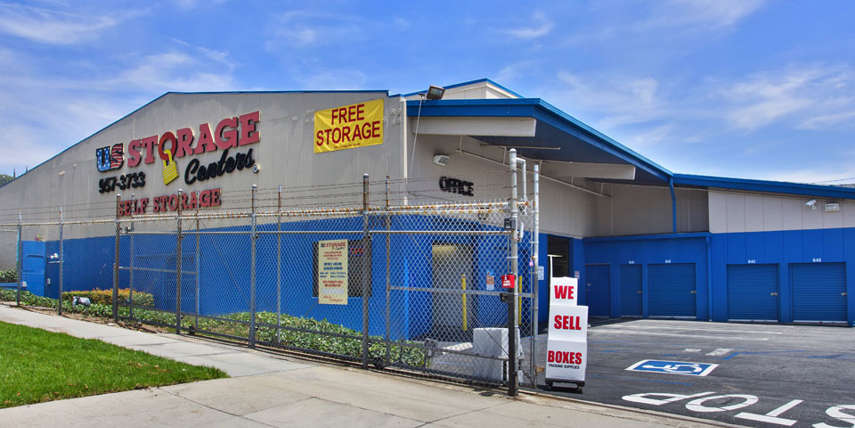 Rent or Hold Your Storage Unit in Minutes.
Location Details
ACCESS HOURS
Mon

8:00am - 6:30pm

Tue

8:00am - 6:30pm

Wed

8:00am - 6:30pm

Thu

8:00am - 6:30pm

Fri

8:00am - 6:30pm

Sat

8:00am - 6:30pm

Sun

9:00am - 6:00pm
OFFICE HOURS
Mon

8:00am - 6:30pm

Tue

8:00am - 6:30pm

Wed

8:00am - 6:30pm

Thu

8:00am - 6:30pm

Fri

8:00am - 6:30pm

Sat

8:00am - 6:30pm

Sun

9:00am - 6:00pm
FEATURES AND AMENITIES
Drive Up Access
Passenger Elevators
Video Recording
Employee(s) Speak Spanish
Moving Carts
Kure It Certified Location
ABOUT THIS LOCATION
Top-Heavy Home? Balance It Out With a Montrose Storage Unit
Read More
Photos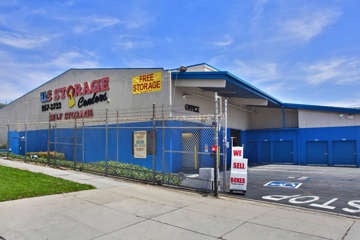 About this Location
Facility Description

Both indoor and outdoor storage units are available at our facility. The drive up storage units are 10' x 20', and indoor units are available in sizes ranging from 5'x 5' up to 10' x 15'. Moving carts are also available for your convenience. A 40' semi-truck can easily access our property because we have wide and clean aisles. Our facility features include 24-hour video recording and electronic keypad access for individuals entering and exiting the property. This facility is also well lit. You'll find that we have competitive rates, the friendliest staff—with the best sense of humor—and a professionally managed self-storage facility.
Easy Rental Options
Rent your storage unit online or over the phone for a quick move in. 
Not ready to rent? No worries! Reserve your unit now to lock in today's special discount.
Month-to-month rentals
No credit card required for reservations
No deposit required
Your Local Neighborhood Facility

Our storage facility here in Montrose, CA is conveniently located on Clifton Place between Verdugo Boulevard and Broadview Street. The Glendale 2 freeway is just a few blocks east of us and the 210 freeway is also a few blocks north of our location. Montrose Community Park, Fratelli's Ristorante, and Pet Boy's Tropical fish are all in our neighborhood. If you're on Verdugo, you turn on Clifton Place right where the Mobil gas station is located.

Professional Managers

Our team of professional managers have many years of experience in the self-storage industry. We're more than happy to take you on a tour of our facility so you can see your storage unit before renting. And thanks to our experience, we will be able to identify the perfect storage unit for your needs.

Languages spoken by managers: Fluent in both English and Spanish

Forms of Payment

For your convenience, we accept cash, checks, money orders, Visa, and MasterCard. You can also pay online through our client login.

The Community

Montrose turned 101 recently. Unlike many communities, Montrose didn't begin with a main street, a bank, and a general store. Montrose began as a big subdivision. Acres of homes (300 to be exact) made up Montrose's first development. After that, it was on its way to its current status as an unincorporated community in Los Angeles County.

Despite its intimate size, Montrose is quite iconic in American folklore and culture. The La Crescenta Motel has been the backdrop for multiple movie scenes and television shows. The Rockhaven Sanitarium, now being refurbished as a library was known as the "Screen Actors' Sanitarium." Many other historical structures such as Le Mesnager Barn and the La Crescenta Woman's Club's beautiful clubhouse stand out like gold nuggets in scattered around the city.

If seeking out historical sites isn't your thing, Montrose is always a few days away from its next festival. Join us for events such as the Christmas Parade, Oktoberfest, the Arts, and Crafts Festival and Montrose's Hot Rod and Classic Car Show. Founder's day is February 23, celebrating the first 300 acres auctioned off in 1913 to the lucky few who have kept watch over our corner of paradise for the last century.

Facility Products

To help with your move, we sell boxes (sized small - x-large). We also have wardrobe boxes, packing tape, tape dispensers, mattress covers, bubble wrap, picture moving kits, disc locks, and brass padlocks.



Call our Montrose self storage facility at (818) 659-3264 or reserve a storage unit below.
Customer Reviews
overall rating, 310 total testimonials
November 22, 2023
It was very easy to review the different storage units to find one that meet my needs. The staff (Robert) was very helpful with us finding the right storage unit for us.
November 22, 2023
The welcome I received when I came in was unprecedented. The facility is the cleanest and most well maintained I have ever seen. The layout is intuitive and makes loading and unloading items much easier
November 21, 2023
So far, so good.
November 11, 2023
Selecting & renting a unit was quick & easy. Originally, I wanted a more spacious unit, but with none available plus their sky high cost anyway, I'm happy with what I got.
October 31, 2023
Very good
October 5, 2023
Once again, Robert shines as the best customer service ambassador. Super helpful, gracious, and accommodating. This is pleasantly surprising in comparison to the grumpy and unhelpful storage unit managers I have encountered at other facilities. I should add that he is super efficient in all of the administrative details he handles during the renting process.
September 24, 2023
Positive
See All 310 Reviews
See All 310 Reviews