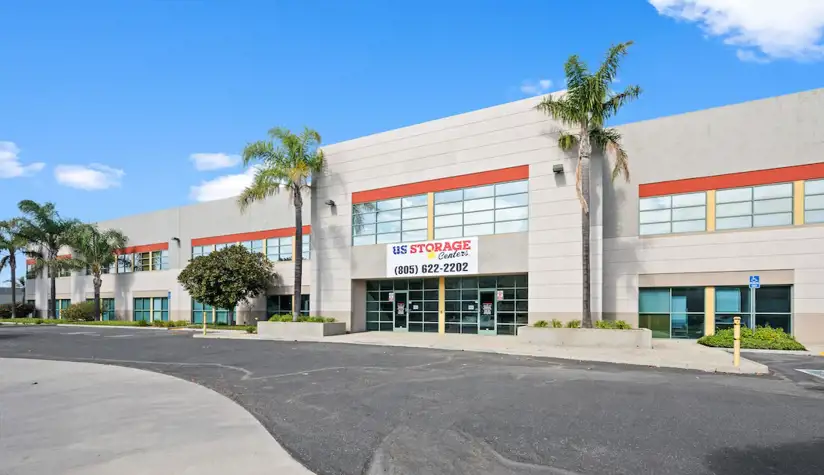 Rent or Hold Your Storage Unit in Minutes.
Location Details
ACCESS HOURS
Mon

6:00am - 9:00pm

Tue

6:00am - 9:00pm

Wed

6:00am - 9:00pm

Thu

6:00am - 9:00pm

Fri

6:00am - 9:00pm

Sat

6:00am - 9:00pm

Sun

6:00am - 9:00pm
OFFICE HOURS
Mon

9:00am - 6:00pm

Tue

9:00am - 6:00pm

Wed

9:00am - 6:00pm

Thu

9:00am - 6:00pm

Fri

9:00am - 6:00pm

Sat

9:00am - 6:00pm

Sun

Closed
FEATURES AND AMENITIES
Climate Control
Electronic Gated Access
Video Recording
Boxes & Moving Supplies
Moving Carts
Kure It Certified Location
ABOUT THIS LOCATION
Learn more about our Oxnard storage units near you and how we can provide easy storage solutions!
Read More
Photos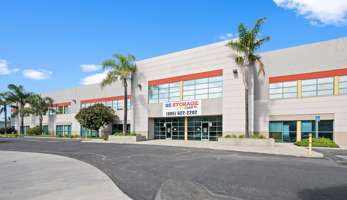 About this Location
Storage in Oxnard
US Storage Centers in Oxnard, CA is here to provide a hassle-free storage experience for those who are looking for a storage unit in Oxnard. All our self storage units are located indoors and can be accessed through the electronic access door. We have moving carts on site to help you effortlessly transport your belongings to and from your storage unit. Our Oxnard storage units are climate controlled, which are ideal for items that are sensitive to temperature, and we have 24/7 video recording through the storage facility. Our dedicated and professional staff is always eager to assist you throughout your storage journey. Rent or reserve your Oxnard storage unit today!
Easy Rental Options
Rent your storage unit online or over the phone for a quick move in. 
Not ready to rent? No worries! Reserve your unit now to lock in today's special discount.
Month-to-month rentals
No credit card required for reservations
No deposit required
Kure It Cancer Research 
We care about giving back to our community. Tenants at this facility have the opportunity to join us by working with our in-house charity, Kure It, to make a difference. Kure It is a striding Cancer Research program dedicated to supporting underfunded cancer centers. With that, Round Up For Cancer Research program is where current tenants can choose to add $0.50 to their monthly rent and US Storage Centers will match that donation 100%.
Oxnard Storage Near You
Located on the corner of Maulhardt Ave and Santiago Ct, our storage facility is a convenient location for those who are in Oxnard and beyond. Whether you're a home owner looking to store a few personal items or a business owner needing to store equipment, our Oxnard storage units are readily available. Many of our current tenants are from the nearby cities and neighborhoods of Ventura, Camarillo, Channel Islands, and Port Hueneme. 
Customer Reviews
overall rating, 17 total testimonials
October 29, 2023
Excellent service, very helpful and friendly.
October 7, 2023
Betty-Jean made the entire process an amazing experience. She helped us out in just the perfect timing. She didn't make us feel rushed. Understood our family needs and went above and beyond for us. The facility is well kept.
October 6, 2023
The place was very clean. Diana was very friendly and helped us right away. Showed us around and explained everything. She didn't rush us bc it was almost closing time. I was even able to get online price through the office. Was told by another storage when asked if I can get online price I was told "no u get that online only, that's why it's called online price"". Never went back because of his rudeness! I'm so glad because I found a lower regular price and better customer service at US Storage! I highly recommend. Thanks to Diana!
October 1, 2023
Betty Jean was awesome! She went over everything in a very thorough and professional way. I would definitely recommend US Storage for all your storage needs.
October 1, 2023
I've had a great experience so far! Betty-Jean who runs the Oxnard location has been amazing! Initially I had chosen a different space but she got me into an even better one that is way better suited for my needs and budget! She really knows her stuff is friendly and professional! The facility is modern, clean and easy to access! TBH I was dreading having a storage unit but my experience with US Storage has made it most enjoyable!
October 1, 2023
Good price. Good service. Nice and easy process. Check it out!
September 28, 2023
Good strong movers - hardworking, polite and respectful. A little lax with putting beds back together, though: same person who dismantled trundle bed then left out 8 slats when reassembling it. Also left 2 nuts behind at old house (I found them on the floor) and failed to notice that he screwed the bolts into nothing. Did not tighten screws sufficiently when reassembling king bed so creaky and we have to redo both beds ourselves. Also damaged wheels / castors: by now they should know that castors lock and must therefore be unlocked before moving them. Tore out a castor by pushing cart without first unlocking. A little more training in basic furniture assembly etc. would be very helpful. I would recommend your company to friends with the caveat that they find another company to do the packing first. Packing is not your forte: Too many barely out of high school inexperienced packers who required too much supervision. Used far too much paper, therefore inflating volume of packed goods. # of boxes etc.
September 17, 2023
Very Curtius and helpful staff memeber. Have all my questions and concerns answered.
September 15, 2023
Very helpful and accommodating! And gave me got great discounts. Tank you!
September 4, 2023
It was pleasant! Betty Jean, at the front, was so helpful and kind. I would recommend this place!
August 21, 2023
The young lady was very nice but your computer systems took almost 30 minutes to load so she could check us in and give us our necessary instructions, etc. She met apologizing and we could tell it wouldn't let her do anything. Employees should get paid to sign in 30 minutes before opening to let the computer systems catch up. We almost didn't make our trailer return time.
August 8, 2023
the customer service was really good. the service providers were very knowledgeable and helpful and were able to give me a good deal. I felt very taken care of and hope that experience continues. the one complaint I do have is that there is not enough carts for all of the patrons in the storage center. it would be helpful to order much more of them to accommodate all of the patrons.
August 2, 2023
Muy bien gracias muchas felicidades. Por su atención y excelente trabajo y ayuda.
July 27, 2023
Your customer service agent for opening a unit was great, knowledgeable, friendly. Not all employees were that way. One, when asked about the availability of a cart in the facility, was very lazy to inquire and just said "People lock them in their storages, there is nothing I can do for you." He had the front doors locked, well after lunch hour and about an hour and a half before closing, just standing at the counter, as to avoid people. You need more than 2, sometimes just one cart available in the storage facility. Restrooms should be available to customers, and a strategic plan should be in place for staffing coverage.
July 9, 2023
It is very clean, very economical and has good check-in and check-out times.