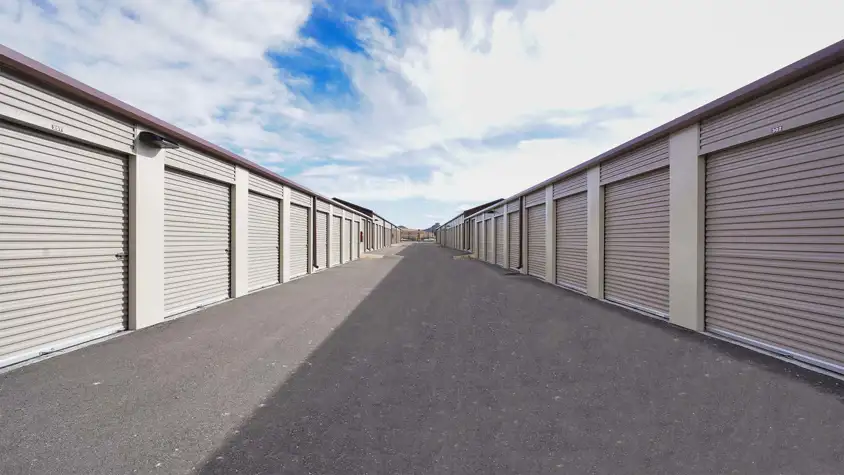 Rent or Hold Your Storage Unit in Minutes.
Location Details
ACCESS HOURS
Mon

6:00am - 10:00pm

Tue

6:00am - 10:00pm

Wed

6:00am - 10:00pm

Thu

6:00am - 10:00pm

Fri

6:00am - 10:00pm

Sat

6:00am - 10:00pm

Sun

6:00am - 10:00pm
OFFICE HOURS
Mon

9:00am - 6:00pm

Tue

9:00am - 6:00pm

Wed

9:00am - 6:00pm

Thu

9:00am - 6:00pm

Fri

9:00am - 6:00pm

Sat

9:00am - 5:00pm

Sun

Closed
FEATURES AND AMENITIES
Drive Up Access
Climate Control
RV Parking
Electronic Gated Access
Video Recording
Boxes & Moving Supplies
Moving Carts
Kure It Certified Location
ABOUT THIS LOCATION
Find out why our storage facility in Castle Rock is the best fit for your storage needs!
Read More
Photos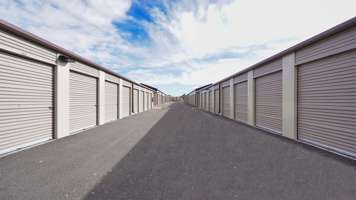 About this Location
Castle Rock Storage 
If you're looking for a storage facility with a variety of features and amenities to accommodate your self storage needs, US Storage Centers in Castle Rock, CO is here to provide you with everything you need. All our storage units are climate controlled, which means your belongings will stay in top condition no matter the weather. Our storage units are also drive-up accessible, making it easy to access your units and get to your belongings without any hassle. The entire storage facility is protected by 24/7 video recording and an electronic access gate that is only accessible by current tenants with a unique PIN code.
Looking to store your RV, boat, or auto vehicle? Our storage facility has plenty of storage space for your recreational vehicle. Our wide drive aisles make it easy for you to maneuver your vehicle through our property.
Easy Rental Options
Rent your storage unit online or over the phone for a quick move in. 
Not ready to rent? No worries! Reserve your unit now to lock in today's special discount.
Month-to-month rentals
No credit card required for reservations
No deposit required
Castle Rock Storage Located Near You
Conveniently located on the corner of Meadows Parkway and Regent Street, our storage facility is easily accessible to local residents and businesses. Many of our tenants reside in the nearby neighborhoods of The Meadows, Castle Pines, Castle Pines Village, Silver Heights, Happy Canyon, Happy Canyon Ranches, Orsa, Monte Vista Estates, Founders Village, and Castle Oaks.
Kure It Cancer Research 
Our in-house charity Kure It offers tenants the perfect opportunity to make a difference when it comes to cancer research. This facility participates in our Round Up For Cancer Research program, where current tenants can choose to add $0.50 to their monthly rent, and then US Storage Centers will match that 100%.
FAQs
Q. Do I need a credit card to rent?
A. We accept cash, checks, Visa and Mastercard.
Q. How long do I need to rent a storage unit?
A. We offer storage rental on a month-to-month basis. You are never locked into a long-term lease agreement.
Q. How do I make my monthly payment?
A. You can choose to pay in person, online, over the phone, or through mail. We also have automatic payments available.
Q. Do you offer discounts or promotions?
A. Yes! We offer special pricing and promotions for new storage customers such as one month 50% off. You can find our promotions by searching our unit selection above. Each promotion can be found next to the unit pricing and amenities.
Q. Do I need to bring my own lock?
A. Customers are required to have a compatible lock if they choose to purchase their own. Locks are also available for purchase at our facility.
Customer Reviews
overall rating, 128 total testimonials
November 25, 2023
Friendly, courteous and enjoyable!
November 22, 2023
Easy and great
November 18, 2023
So far horrible. I was over charged never reimbursed when promised and now they want more money from me
October 22, 2023
James was very helpful. The lock is difficult to use.
September 20, 2023
Safety and good prices 👍🏼 👌🏼
September 17, 2023
James at the desk was not AT ALL Helpful
September 7, 2023
My experience overall with US Storage has been disappointing and frustrating. After a lot of effort and time on my part, things have finally gotten corrected and taken care of.
September 5, 2023
NOT a good experience. I rented the space starting Aug 1 and pay for the first 2 months in advance. That was fine. Then I went to fill my storage space only to find a lock on it. This was Sunday which meant the office was closed. I then had to wait for the property manager to arrive to help. That was 45 minutes later. He gets the key out and unlocks my storage unit. Lo and behold it's full of other people's stuff. Mind you I had the Uhaul for only a couple of hours. Next, we go to his office to find out what's happening. He finds another empty unit a few spaces down from the last that I can use. He tells me it's a more expensive unit (which made zero sense to me. Both are 10x10). He said you're gonna get a new bill - don't pay it any attention. He said this was our fault and you're going to that the new unit for the same prices you were promised. Mind you I have already prepaid for August and September. Sept 1 rolls around and I get a bill from you all. I think.. ok this is what they said would happen; they took care of it. NO THEY DIDN'T. I got charged AGAIN for September and the $170.50 they pulled out of my account set off a chain reaction causing 5 bills to failed to pay.
August 24, 2023
Our experience with you guys has been awful! We have requested a phone call in regard to late fees which we never got. There was confusion with our storage number we couldn't get a unit assigned to us. We were told we would get a phone call and never dead. This was on a Saturday and you guys were closed on Sunday so we had to pay extra for a truck until Monday.
August 10, 2023
No issues at all.
June 25, 2023
So, the first day, they set me up with a unit; a little pricey, but nice and relatively clean. They neglected to correctly set up my gate code. I came back two weeks later on a weekend when no-one was at the center at about 10am, with an entire truck load of classic car parts, very pilferable classic car parts. I was unable to get in the gate. I called, and on 3 separate occasions I was completely blown off. And I mean absolutely blown off. Never received a call back, nothing. Absolutely the worst customer service I have ever had. They then proceeded to charge me for the next month, after not being able to even access my storage. The technician at the desk the following week was able to rectify the payment, and gave me a two-week break, and half-off the next month (which was really my first month). I also discussed with that technician at the desk that my lock does not fit in the door locking mechanism correctly. It does the job, but just barely. She stated she would talk to a mechanic and see if they had any other door mechanisms. Again, I have heard nothing, crickets. Terrible customer service.
June 9, 2023
Poor, the turnover is really high and the prices continue to increase for no reason, with no improvements. The security is terrible. My enclosed trailer was broken into on a Friday afternoon at 2pm, middle of the day! Luckily before my enclosed trailer was broken into you had 4 other vehicles and trailer broken into but they did not break into mine, i pulled my travel trailer out of there and found a safer place. The back gate was broken for months and when a new person comes to the front gate the person inside never looks up to see the gate. The new person at the gate was pushing the call button, but the lady inside said she didn't here it. I had to let them in after waiting for a few minutes. You need to do better as well as lower the prices. I have been at this location since 2016 and this is the worst it's been. I will never recommend us storage to anyone here in Castle Rock. If I do not receive a response, I will make sure I let everyone I know about us storage (via Facebook and other social media sites) and there crappie service and will start to look elsewhere for storage needs.
May 25, 2023
We were locked in because the attendant left the property without providing me with the pass code. Fortunately we have a friend that rents a space and he came and let us out. I reported a downspout that was swinging freely (not attached) and a week later the condition still exist.
May 13, 2023
The clerk was incredibly nice
May 4, 2023
Well I had to call corporate because although I visited in January specifically explaining I would be there at the end of March the attendance at that facility to give a call a few weeks before we'll figure out what's available and we can reserve that unit for you. I called a few weeks out and we discussed what units were available. I called about three days before to reserve one of the units, but I needed pictures to make sure that there is no access from someone climbing a ladder and getting into the unit from above. No pictures came then when I arrived the 10 x 30 unit that I was supposed to be able to rent was given up to someone else. So I was stuck in a 10 x 25. There was said to be a discount on that unit because the mixup, but I have yet to see that applied. I would also like some follow up so I can be moved to a 10 x 30 unit and not be blown off as that was EXCLUSIVELY discussed since January and I was told it was available.
April 30, 2023
Incompetent. The office was empty. Another man kept calling to find so Done to no avail. He went looking for an employee and finally left. I called several times, finally reaching someone who told me the manager was in the ER after an accident. I was u derstanding about that, but informed her that the office was open. She arranged for someone to contact me the next day at 10:00 to get my unit. Then as I tried to leave, I couldn't get out, as I still did not have a code, which your employees kept telling me, " just use your code". Finally the manager returned-I called out to him to let me out, he walked into the office. So now I've been here over an hour and was pretty annoyed. I drove back to the office and he came out and let me out. The next day 10:00 came and went with no call, so I called to left my money back. I was told "yeah, our call center is not very good." So maybe you ought to start there, but I would not recommend your facility. I wasted over a hour in the Office on Friday, and the whole weekend I intended to move into the unit, as I had to look for another place.
April 19, 2023
Very kind and attentive
March 9, 2023
Very straight and to the point. Very good experience
March 7, 2023
Overall experience was great. We had an issue with one of the units we rented being assigned to another customer, but the manager made it right and upgraded us to an inside unit at no additional charge. Great customer service as well.
February 26, 2023
Good except I had to jump through some hoops the first evening as the computers were down and I could not access the facility.
February 25, 2023
Gate code did not work. Had to go back in to get another one assigned. It didn't work. Wasn't able to show proof of insurance so I was billed for coverage. Emailed proof the next day. New bill was paid and still getting charged for coverage. Stopped in to get it resolved and the manager, Aldo, said he needed to email district manager to get my account credited. Not off to the best start.
February 12, 2023
I chose US Storage when I saw the promotional rate of the first 2 months at 50%. I was very pleased initially when I signed the contract to lease the storage unit. As I leased it on the 27th of the month, I didn't fully realize that those last 4 days of the month would be considered the first month in its entirety, so after the 4 days I had to remit the next month's fees. It is misleading as the promotion makes a consumer think 60 days. Other than that, I would recommend US Storage as long as you begin your storage at the 1st of the month.
February 3, 2023
The build up of ice and snow in front of the units is very unsafe. I had a lamp fall over and break because it was placed on the ice. I also slipped on the truck loading ramp due to the buildup of snow. Also the door to the unit is difficult to open and i usually hurt my fingers trying to slide the lock into the open position.
January 21, 2023
Great service, reasonable cost and secure clean location
January 2, 2023
Fast process getting set and friendly staff.
December 2, 2022
Great customer service and nice clean facility!
November 25, 2022
Great, friendly and helpful staff.
November 14, 2022
Excellent service. Nice follow-through.
November 14, 2022
Unhappy
October 23, 2022
Very satisfied Patrick was fantastic
October 3, 2022
Was happy with my experience
September 28, 2022
Knowledgeable, courteous, helpful
September 27, 2022
Everything has been smooth and professional.
September 21, 2022
Excellent customer service!
September 14, 2022
A few problems with the gate but your onsite manager is very helpful.
September 9, 2022
It was quick and easy. Friendly staff and always helpful. Great facility too
September 1, 2022
Amy was amazing and so very helpful.
August 31, 2022
Amy is just the best! She is so flexible and always ready to help with anything!
August 30, 2022
It was great the woman at the front desk was on top of everything very helpful and knowledgeable and personable
August 16, 2022
Fair price and great friendly service.
August 5, 2022
It was great, thank you for taking such good care of my items in storage!
August 1, 2022
It was great. Online reservation was ready and the office staff was friendly and able to answer any questions.
July 13, 2022
Awesome service Amy rocks
July 7, 2022
Very easy to rent. Space was clean.
July 5, 2022
Amy was very helpful
June 28, 2022
Amy was very helpful. Great customer service.
June 17, 2022
Staff was very friendly and accommodating.
June 15, 2022
Absolutely a caring experience Amy Brent is so good with her customer service skills she is rated a 10
June 9, 2022
Awesome service at Castle Rock location
June 9, 2022
I went online and signed up with no problems. The staff at our facility has been awesome. I would use them again and refer them to my friends. Norm H.
June 3, 2022
Amy was great to work with!
May 24, 2022
I had asked for information regarding renting a rv space. I was informed when one came open. You are higher than my last storage space but the proximity to my home is why I chose US.
May 9, 2022
Good. On my move in day could not get in gate and had moving company in the payroll. New manager came back from lunch within 5 minutes to take care of it
March 23, 2022
Thanks. Donna Keifer did an excellent job for me at the Castle Rock location.
March 16, 2022
It was great!
March 7, 2022
Very good help.
January 25, 2022
Idris was great. Very professional and friendly. Made it very easy to rent a unit.
January 20, 2022
Wonderful, I stored my RV with you, and just recently reserved a small storage and the front desk was so very helpful.
December 21, 2021
Great customer service and excellent storage facilities
December 17, 2021
Great. Easy to get access easy to leave. Still would hope they get the gate thing figured out or fixed so we can use our original code.
December 16, 2021
Property manager Mikal, very helpful and courteous. Made the process nice and easy help me with all my questions.
December 14, 2021
They have been great all around. From customer service to the actual service site. Everyone was helpful, friendly and able to help me have a smooth process! Mikal I believe is her name was who worked on site was kind and helpful and had a positive and caring attitude and also very friendly!
December 1, 2021
The lady at the front counter is amazing!!
November 30, 2021
Mikal was awesome to work with.
November 11, 2021
Very good customer service for both rentals. Would have preferred 2 xl climate controlled but hard to get a space.
November 1, 2021
Positive experience overall. Would recommend to others.
October 20, 2021
Mikal Antwiler is awesome!!
October 11, 2021
Great experience, great customer service. Excellent location and facillity!
October 8, 2021
Everything is great. We've already taken this survey though…. Seems really weird to get it over and over again acting like I didn't.
September 14, 2021
Service was excellent.
September 1, 2021
I would highly recommend US Storage. Michael is amazing and so accommodating with your needs. Grounds and units are very clean and neat.
August 31, 2021
Fair. The entry codebox did not work for at least a couple of weeks after I first started using it. Customers had to use the high-level one made for trucks.
August 14, 2021
Fantastic
July 23, 2021
It's been great so far! The manager is very nice and helpful. The unit was clean when I moved into it. I feel like my belongings are safe.
July 21, 2021
Your staff is very friendly and helpful. Your prices are just a bit more expensive than expected and higher than comps in the area.
July 17, 2021
Friendly, competent & very helpful!
July 11, 2021
Mikal is awesome. She makes you feel safe and assured that your possessions will be treated as if they were hers.
July 4, 2021
Excellent - Mikal is OUTSTANDING!! She is so professional and caring. **Give her a raise**!!