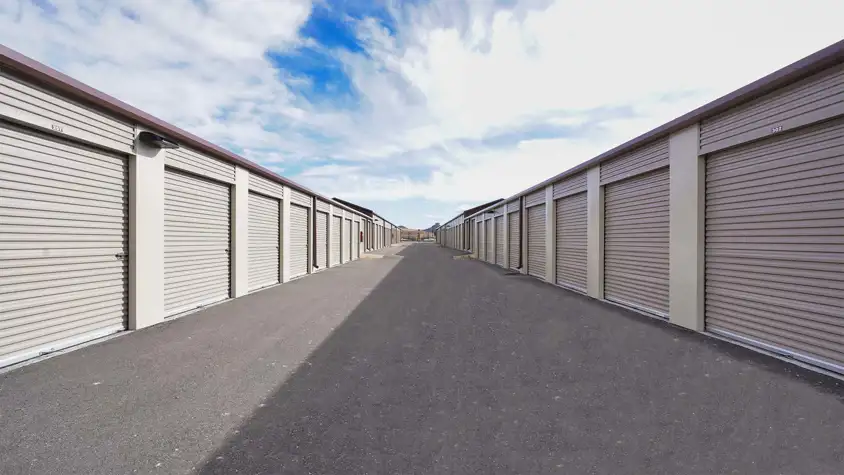 Rent or Hold Your Storage Unit in Minutes.
Location Details
ACCESS HOURS
Mon

6:00am - 10:00pm

Tue

6:00am - 10:00pm

Wed

6:00am - 10:00pm

Thu

6:00am - 10:00pm

Fri

6:00am - 10:00pm

Sat

6:00am - 10:00pm

Sun

6:00am - 10:00pm
OFFICE HOURS
Mon

9:00am - 6:00pm

Tue

9:00am - 6:00pm

Wed

9:00am - 6:00pm

Thu

9:00am - 6:00pm

Fri

9:00am - 6:00pm

Sat

9:00am - 5:00pm

Sun

Closed
FEATURES AND AMENITIES
Drive Up Access
Climate Control
RV Parking
Electronic Gated Access
Video Recording
Boxes & Moving Supplies
Moving Carts
Kure It Certified Location
ABOUT THIS LOCATION
Find out why our storage facility in Castle Rock is the best fit for your storage needs!
Read More
Photos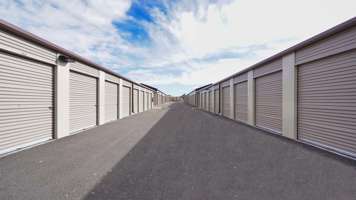 About this Location
Castle Rock Storage 
If you're looking for a storage facility with a variety of features and amenities to accommodate your self storage needs, US Storage Centers in Castle Rock, CO is here to provide you with everything you need. All our storage units are climate controlled, which means your belongings will stay in top condition no matter the weather. Our storage units are also drive-up accessible, making it easy to access your units and get to your belongings without any hassle. The entire storage facility is protected by 24/7 video recording and an electronic access gate that is only accessible by current tenants with a unique PIN code.
Looking to store your RV, boat, or auto vehicle? Our storage facility has plenty of storage space for your recreational vehicle. Our wide drive aisles make it easy for you to maneuver your vehicle through our property.
Easy Rental Options
Rent your storage unit online or over the phone for a quick move in. 
Not ready to rent? No worries! Reserve your unit now to lock in today's special discount.
Month-to-month rentals
No credit card required for reservations
No deposit required
Castle Rock Storage Located Near You
Conveniently located on the corner of Meadows Parkway and Regent Street, our storage facility is easily accessible to local residents and businesses. Many of our tenants reside in the nearby neighborhoods of The Meadows, Castle Pines, Castle Pines Village, Silver Heights, Happy Canyon, Happy Canyon Ranches, Orsa, Monte Vista Estates, Founders Village, and Castle Oaks.
Kure It Cancer Research 
Our in-house charity Kure It offers tenants the perfect opportunity to make a difference when it comes to cancer research. This facility participates in our Round Up For Cancer Research program, where current tenants can choose to add $0.50 to their monthly rent, and then US Storage Centers will match that 100%.
FAQs
Q. Do I need a credit card to rent?
A. We accept cash, checks, Visa and Mastercard.
Q. How long do I need to rent a storage unit?
A. We offer storage rental on a month-to-month basis. You are never locked into a long-term lease agreement.
Q. How do I make my monthly payment?
A. You can choose to pay in person, online, over the phone, or through mail. We also have automatic payments available.
Q. Do you offer discounts or promotions?
A. Yes! We offer special pricing and promotions for new storage customers such as one month 50% off. You can find our promotions by searching our unit selection above. Each promotion can be found next to the unit pricing and amenities.
Q. Do I need to bring my own lock?
A. Customers are required to have a compatible lock if they choose to purchase their own. Locks are also available for purchase at our facility.
Customer Reviews
overall rating, 122 total testimonials
September 20, 2023
Safety and good prices 👍🏼 👌🏼
September 17, 2023
James at the desk was not AT ALL Helpful
September 7, 2023
My experience overall with US Storage has been disappointing and frustrating. After a lot of effort and time on my part, things have finally gotten corrected and taken care of.
September 5, 2023
NOT a good experience. I rented the space starting Aug 1 and pay for the first 2 months in advance. That was fine. Then I went to fill my storage space only to find a lock on it. This was Sunday which meant the office was closed. I then had to wait for the property manager to arrive to help. That was 45 minutes later. He gets the key out and unlocks my storage unit. Lo and behold it's full of other people's stuff. Mind you I had the Uhaul for only a couple of hours. Next, we go to his office to find out what's happening. He finds another empty unit a few spaces down from the last that I can use. He tells me it's a more expensive unit (which made zero sense to me. Both are 10x10). He said you're gonna get a new bill - don't pay it any attention. He said this was our fault and you're going to that the new unit for the same prices you were promised. Mind you I have already prepaid for August and September. Sept 1 rolls around and I get a bill from you all. I think.. ok this is what they said would happen; they took care of it. NO THEY DIDN'T. I got charged AGAIN for September and the $170.50 they pulled out of my account set off a chain reaction causing 5 bills to failed to pay.
August 24, 2023
Our experience with you guys has been awful! We have requested a phone call in regard to late fees which we never got. There was confusion with our storage number we couldn't get a unit assigned to us. We were told we would get a phone call and never dead. This was on a Saturday and you guys were closed on Sunday so we had to pay extra for a truck until Monday.
August 10, 2023
No issues at all.
See All 122 Reviews
See All 122 Reviews