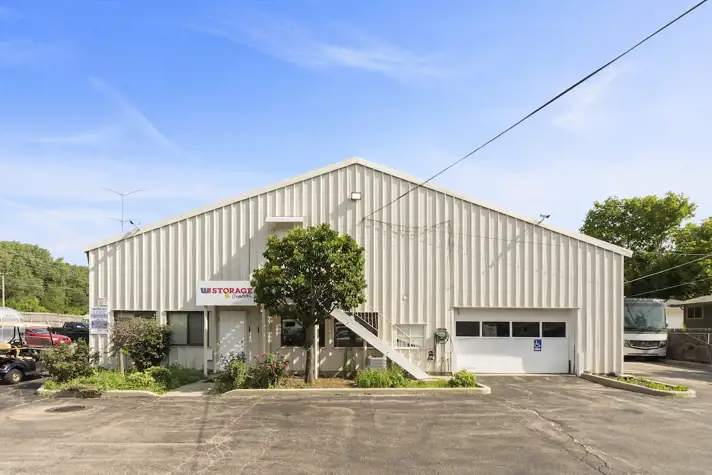 Rent or Hold Your Storage Unit in Minutes.
Location Details
ACCESS HOURS
Mon

6:00am - 10:00pm

Tue

6:00am - 10:00pm

Wed

6:00am - 10:00pm

Thu

6:00am - 10:00pm

Fri

6:00am - 10:00pm

Sat

6:00am - 10:00pm

Sun

6:00am - 10:00pm
OFFICE HOURS
Mon

9:00am - 5:30pm

Tue

9:00am - 5:30pm

Wed

9:00am - 5:30pm

Thu

9:00am - 5:30pm

Fri

9:00am - 5:30pm

Sat

9:30am - 5:30pm

Sun

Closed
FEATURES AND AMENITIES
Drive Up Access
Climate Control
RV Parking
Passenger Elevators
Video Recording
Boxes & Moving Supplies
Moving Carts
Kure It Certified Location
ABOUT THIS LOCATION
Learn more about our Wilmette storage units and how we can accommodate your storage needs!
Read More
Photos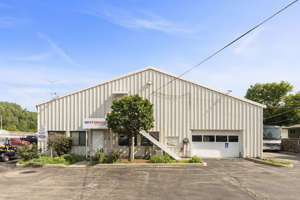 About this Location
Wilmette Self Storage Units
Our Wilmette storage facility has several different amenities that will make your storage experience smooth and efficient. When you move in your belongings, enjoy the convenience of our wide, drive-up access aisles, loading area, and passenger elevators. With the addition of our complimentary moving carts, it doesn't get any easier - eliminate the pain of lugging your heavy items one by one from the car and up the stairs to your unit. If you're short on supplies, no need to worry. We sell moving boxes and other essentials on-site, so you'll always have what you need. 
Easy Rental Options
Rent your storage unit online or over the phone for a quick move in. 
Not ready to rent? No worries! Reserve your unit now to lock in today's special discount.
Month-to-month rentals
No credit card required for reservations
No deposit required
Wilmette Storage Units Near You
From climate control units to recreational vehicle storage, we have the right space for all your belongings. Leave your wines, books, furniture, RVs, or even your boats with us! We have electronic access doors and 24-hour recording. Located right off Highway 94 and less than a mile away from National Louis University, we are happy to serve the Wilmette community and neighboring cities like Arlington Heights and Rosemont with all their storage needs.
Kure It Cancer Research 
Our in-house charity, Kure It, offers tenants the perfect opportunity to make a difference when it comes to cancer research. This facility participates in our Round Up For Cancer Research program, where current tenants can choose to add $0.50 to their monthly rent, and then US Storage Centers will match that 100%.
Customer Reviews
overall rating, 53 total testimonials
September 14, 2023
Great place to do business with. The staff is incredibly helpful. AA+
September 5, 2023
I still need the return of my deposit since I Cancelled before the start date of contract. When will you send it?
August 16, 2023
Paul was great and very easy to work with. He was very efficient, friendly and very respectful.
June 23, 2023
Nick, the manager is AWESOME! He helped me expand my storage profile while keeping costs under control. His customer service is BEYOND!
June 15, 2023
Nick was absolutely amazing!!!! So knowledgeable, so helpful and accommodating. We could not be happier😀
May 25, 2023
Kind and Fair
May 20, 2023
Great service. Easy last minute set up. Thank you
May 15, 2023
Informative, helpful, friendly
May 9, 2023
Nick is great. He makes you feel comfortable about your decision.
April 16, 2023
The espace is great, just that the owners keep raising prices whenever they want. I don't think it's fear. I understand everything has raised in price but I have been there for a year and in that year they have already raised the price 3 times
April 6, 2023
Best front desk service! Quick and easy
March 9, 2023
Nick made the process incredibly easy. I would recommend the facility to anyone in Wilmette looking for a storage solution.
March 2, 2023
A very seem-less process. The folks at US Storage are friendly and make the process of obtaining a storage unit quick and simple!
February 23, 2023
So far it's been pretty great. Great helpful staff. Very accommodating.
February 22, 2023
Very good!!! Nick was really helpful.
February 1, 2023
The manager of the US storage in Wilmette was fantastic to work with and very helpful
January 31, 2023
Great experience, wonderful customer service.
December 12, 2022
Quick and easy with close location and found a great deal on the space we were looking for .
December 9, 2022
It was great. The manager at your facility is the most friendly and competent manager at a storage facility I have ever dealt with and I have dealt with many.
December 3, 2022
Easy to arrange locker reservation and payment long distance
December 1, 2022
Paul and Nick were very helpful and thorough. I appreciate that the pricing is reasonable and I am very happy with the location.
November 30, 2022
Easy and convenient
November 23, 2022
Friendly & efficient service
November 19, 2022
I would like to say thank to Jason for helping me with all the details about the parking. Good area, security for sure I will recommended to anyone.
November 15, 2022
So convenient to me due location
November 5, 2022
Nick and Paul were great. Very informative and responsive.
September 14, 2022
Great information and help.
September 13, 2022
Local staff is Efficient
September 9, 2022
I've been dealing with a lot lately, the death of someone close to me resulted in a need for some temporary self storage. It's been very stressful, but I'm happy to say dealing with Paul was incredibly easy and he was just so helpful with everything. He made it so I got just enough space to fit my needs, made filing the paper work super simple and easy, and was just so darn friendly. He answered all my questions and concerns, and gave very pleasant customer service to me. Another customer in the office was having what I would call a very bad day, and unfortunately was taking it out on the both Paul and the other office manager I think was named Nick. I liked that they kept their calm and still treated that person as respectfully as somebody being yelled at could. Then turned around and was as helpful as could be to me too. Somebody needs to Pat them guys on the back, if not just for as helpful as they were to me, but for as helpful as they are to everyone who doesn't take the time to fill one of these out too.
September 5, 2022
Dear US Storage, My experieince with Nick and Paul was great. They are professional and knowledgeable. For your corporate office: you need to update and maintain your stormwater retention system. This facility is located in a very wet area of Illinois with terrible drainage. consult the Village of Wilmetter regarding stormwater requirements. Also, keep up with pest control.
September 4, 2022
The guys were great and very helpful.
August 26, 2022
Nick Paul was super helpful. He explained to us everything we needed to know without making anything complicated. He was very patient in the process. Very helpful! Highly recommend
August 23, 2022
Very nice people
August 13, 2022
A young man by the name of Nick took care of me. Nick did a wonderful job. He was professional and compassionate.
August 9, 2022
Love the guys n the office, so helpful. Helped me get my storage lockers next to each other. I have 4