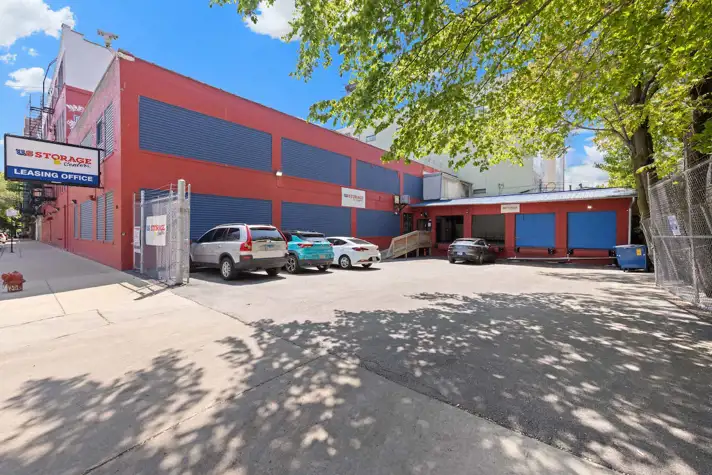 2 months of wine storage for $1 with the rental of any non-wine storage unit
Location Details
ACCESS HOURS
Mon

7:00am - 9:00pm

Tue

7:00am - 9:00pm

Wed

7:00am - 9:00pm

Thu

7:00am - 9:00pm

Fri

7:00am - 9:00pm

Sat

7:00am - 9:00pm

Sun

11:00am - 4:00pm
OFFICE HOURS
Mon

7:00am - 6:00pm

Tue

7:00am - 6:00pm

Wed

7:00am - 6:00pm

Thu

7:00am - 6:00pm

Fri

7:00am - 6:00pm

Sat

7:00am - 6:00pm

Sun

11:00am - 4:00pm
FEATURES AND AMENITIES
Climate Control
Video Recording
Boxes & Moving Supplies
Moving Carts
Kure It Certified Location
Wine Storage
Loading Dock
ABOUT THIS LOCATION
Learn more about our self storage units and wine storage at our Chicago storage facility!
Read More
Photos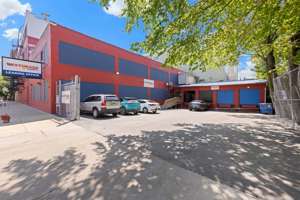 About this Location
Chicago Storage Units and Wine Storage
We're the neighborhood self-storage facility around the corner from Sedgwick CTA Station that services the Brown and Purple Lines (near Old Town). Our central location serves the Old Town, River North, Gold Coast, Lincoln Park, Lakeview, Wrigleyville, Wicker Park, and Logan Square neighborhoods.
Looking for a quick and easy storage solution? Our storage facility in Chicago is here to accommodate your storage needs. Our climate controlled storage units are ideal for you to store your items that are sensitive to temperature. The loading docks are accessible by trucks or large moving vehicles, making it convenient to transport your belongings from your vehicle. Moving carts are available for use to help you maneuver your items throughout the storage facility. We sell moving boxes and other supplies on-site to help keep your storage unit organized. We also have 24 hour video recording.
We also offer climate controlled wine storage for your bottles and cases of wine. The wine storage temperature is kept between a range of 50 to 60 degrees, with the optimum temperature of 55 degrees. There are humidifiers throughout the wine storage area, maintaining about 50% humidity for preserving your wine collection. If you have any questions about our wine storage, please call our office and our property manager will be happy to assist you.
Easy Rental Options
Rent your storage unit online or over the phone for a quick move in. 
Not ready to rent? No worries! Reserve your unit now to lock in today's special discount.
Month-to-month rentals
No credit card required for reservations
No deposit required
Kure It Cancer Research 
Our in-house charity, Kure It, offers tenants the perfect opportunity to make a difference when it comes to cancer research. This facility participates in our Round Up For Cancer Research program, where current tenants can choose to add $0.50 to their monthly rent, and then US Storage Centers will match that 100%.
Customer Reviews
overall rating, 45 total testimonials
November 16, 2023
Your facility needs more consistency in management. The recent management addition/ change has not been favorable and lacking communication with the elevator construction. A strategic plan to assist customers during the construction would have been better customer service. I'm at the facility several times a week and somehow taking 4 flights of stairs while carrying large boxes is the new managers resolution until the elevator is operable.
November 15, 2023
Just awful. All calls are routed to the sales center. I could never reach the actual storage center. I had to rely on a call back at times convenient for them. Getting my bill straight took 4-5 phone calls. I would NEVER use this place again.
October 20, 2023
Noel made my experience very easy to accomplish
October 10, 2023
It's been very good overall, but I wish the elevator could be updated and a system for 24/7 access could be employed.
October 7, 2023
It was fine.
October 6, 2023
I used US Storage to help my brother out; temporarily. I'm trying to transfer account to him & remove my name from account w/o sacrificing my credit.
September 29, 2023
Was able to rent online with short notice, facilities are nice, clean, safe, with easy loading and unloading, great pricing.
August 15, 2023
I love everything. The center is clean and the staff is friendly and helpful
See All 45 Reviews
See All 45 Reviews