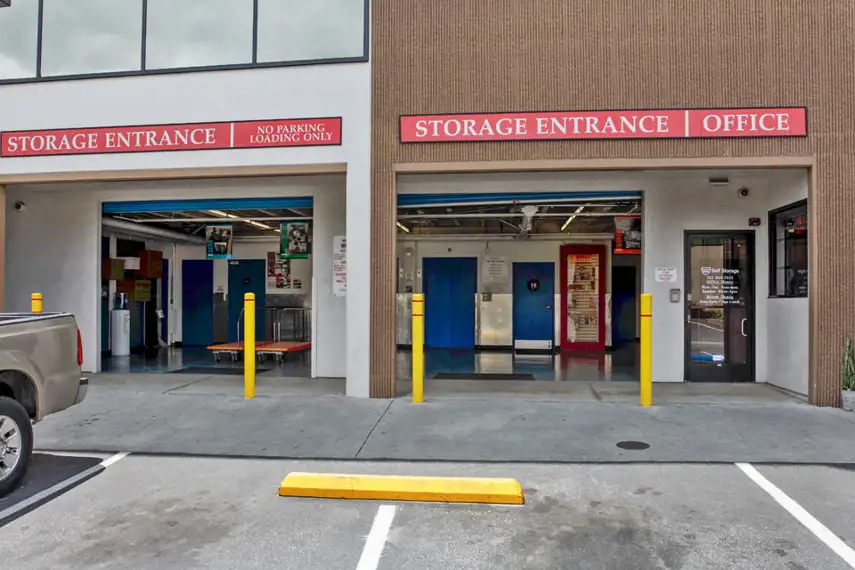 Rent or Hold Your Storage Unit in Minutes. Easy, Contact-Free Rentals.
Location Details
ACCESS HOURS
Mon

6:00am - 9:00pm

Tue

6:00am - 9:00pm

Wed

6:00am - 9:00pm

Thu

6:00am - 9:00pm

Fri

6:00am - 9:00pm

Sat

6:00am - 9:00pm

Sun

6:00am - 9:00pm
OFFICE HOURS
Mon

9:00am - 6:00pm

Tue

9:00am - 6:00pm

Wed

9:00am - 6:00pm

Thu

9:00am - 6:00pm

Fri

9:00am - 6:00pm

Sat

9:00am - 6:00pm

Sun

10:00am - 4:00pm
FEATURES AND AMENITIES
Passenger Elevators
Electronic Gated Access
Video Recording
Employee(s) Speak Spanish
Moving Carts
Kure It Certified Location
Photos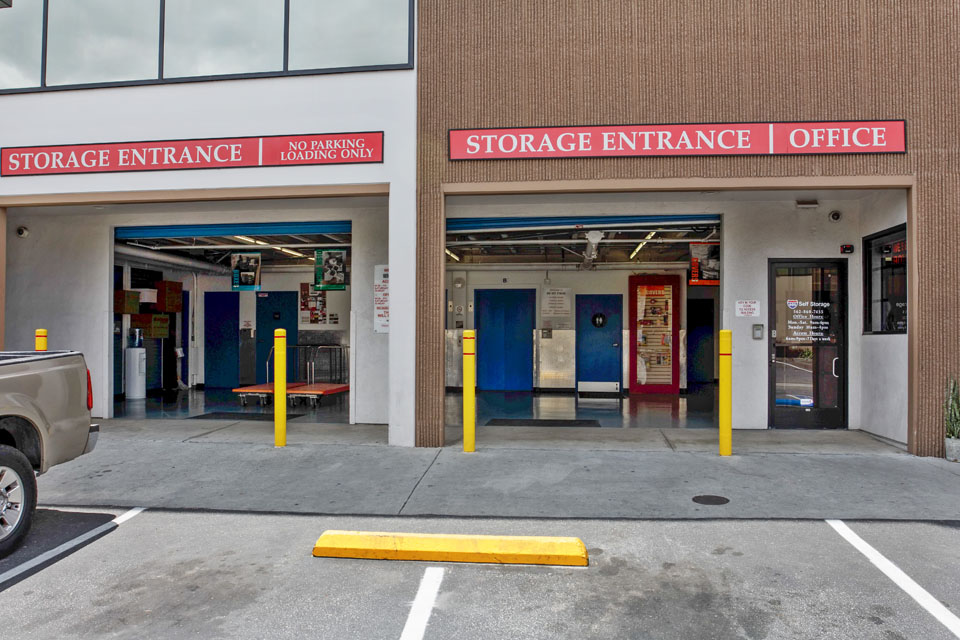 About this Location
Facility Description
You won't find many self storage facilities like ours here in Cerritos. We can offer you the unique advantage of storing your items in an indoor unit. All of our spaces are indoors, preventing much of the dust build-up you'll find in outdoor units. That means every time you come back for a piece of furniture or memorabilia, you won't have to spend hours cleaning it before you take it back home. Also, with indoor units, you can enjoy greater moisture and temperature control without paying through the nose for such features.

Our entire Cerritos self storage facility is designed for your convenience. To make the moving process smooth, we have carts and dollies ready for you to use for free. Just ask our friendly, professional property manager for help. You also have easy access to elevators, and our parking lot allows for a large 26 foot truck to back up to a loading dock. Upon request, we can even make room for larger vehicles like a semi-truck. Anything we can do to help you, we will.
Contact-Free Rentals – Easy Online and Phone Rental Options 
 Online Rental
 Select your unit and enter your info and payment
 Sign the lease online
 A manager will reach out to you with your access code, a map of the property, and they'll have you email a copy of your valid government picture ID
 Once these steps are complete, the manager will prepare your unit so it's ready when you arrive
 Phone Rental
Simply call the number listed at the top of this page, and a member of our staff will work with you over the phone to complete a rental
The manager will email a lease to sign
Once the lease is signed, a manager will reach out to you with your access code, a map of the property, and they'll have you email a copy of your valid government picture ID
Once these steps are complete, the manager will prepare your unit so it's ready when you arrive
Conveniently Located
You can find us off the 605 Freeway just south of Alondra Boulevard. Keep your eyes out for the Del Taco and Shell station on the corner of Alondra and Piuma, and you'll know you're in the right area. For our golf fans, we are located north of the Iron-Wood Nine Golf Course. After you're finished moving, you can drive over to the Cerritos Mall or even the beach, as we're pretty close to both. 
Many of our customers also live in the nearby Bellflower and Norwalk areas. Our location is convenient for all three neighborhoods and many others. 
For your convenience we are a few minutes from Cerritos Mall and about 15 minutes from the Beach. 
Secure Storage Units
A self storage facility in Cerritos is only as good as its security, and we have the best in town. When you store with us, you can trust that your items will be safe at all times. We use the basic security features like an electronic gate and 24 hour video recording, but we also go beyond. Our unique keypad system allows each customer to access only the level on which his or her unit is located. Then, after we've closed up shop for the night, an alarm is activated for the entire building. Your items couldn't be safer.
Languages Spoken by Managers

English & Spanish

Forms of Payment

It's easy to pay your bill! We accept cash, checks, money orders, Visa, and MasterCard. You can also pay online through our secure client login.

The Community

Cerritos, California used to be called Dairy Valley thanks to the numerous dairy farms scattered around the area. In fact, upon the city's incorporation in 1956, the cows outnumbered the people 29 to 1. While the modern day Cerritos is more urban than the former Dairy Valley, citizens can still enjoy farm-fresh eggs, milk, and other products at the Jersey Gold Dairy. The dairy takes convenient grocery shopping to the next level with their drive-thru. Talk about a quick trip to the store!

A background in dairy isn't this city's only high point; Cerritos also supports the fine arts of their community. The city government commissions artists to create sculptures and fountains in many places around the city. You can find a piece of art at nearly every entry point or cultural site in the city. With such a blend of beauty and tradition, people have been flocking to Cerritos for years.

Facility Products

We offer boxes (sized small - x-large). We also have wardrobe boxes, packing tape, tape dispensers, mattress covers, bubble wrap, picture moving kits, disc locks, and brass padlocks.
Customer Reviews
overall rating, 185 total testimonials
December 3, 2021
Service is excellent and the office attendant were so helpful and friendly. We're definitely satisfied.
December 3, 2021
wonderful
November 8, 2021
Very helpful with and questions I may have had. Have used this facility for many many years.
November 8, 2021
We have had nothing but great experiences at your facility. Every time we go there to take our stuff the attendant ( I think her name is Daisy..She has braces) has been very professional, knowledgeable, helpful and pleasant. The facility is clean and easy to access.
October 30, 2021
Friendly, nice, and helpful.
October 25, 2021
It really has been great!!! Very easy, fast and customer service is excellent!!! Thank you for making the whole experience easy as possible.
October 14, 2021
The cleanliness and good condition of the storage units are great. The willingness of the clerk in helping by explaining all the details was great.
October 12, 2021
Great satisfied with staff
See All 185 Reviews
See All 185 Reviews