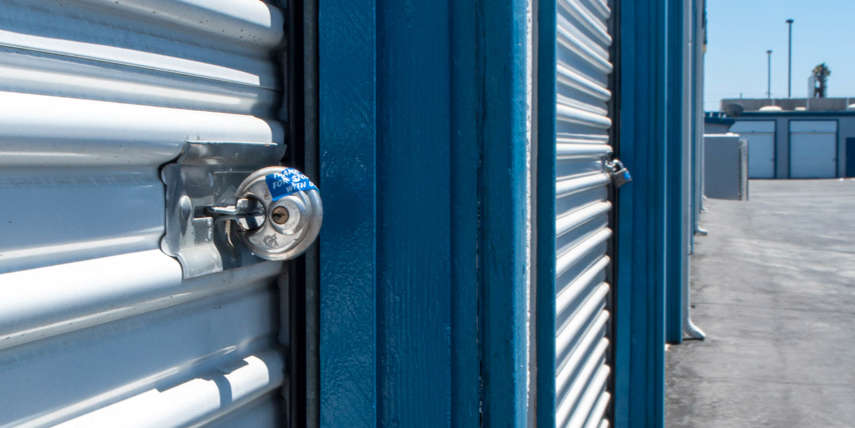 Rent or Hold Your Storage Unit in Minutes.
Location Details
ACCESS HOURS
Mon

6:00am - 9:00pm

Tue

6:00am - 9:00pm

Wed

6:00am - 9:00pm

Thu

6:00am - 9:00pm

Fri

6:00am - 9:00pm

Sat

6:00am - 9:00pm

Sun

6:00am - 9:00pm
OFFICE HOURS
Mon

9:00am - 6:00pm

Tue

9:00am - 6:00pm

Wed

9:00am - 6:00pm

Thu

9:00am - 6:00pm

Fri

9:00am - 6:00pm

Sat

9:00am - 6:00pm

Sun

Closed
FEATURES AND AMENITIES
Drive Up Access
Electronic Gated Access
Video Recording
Employee(s) Speak Spanish
Kure It Certified Location
Photos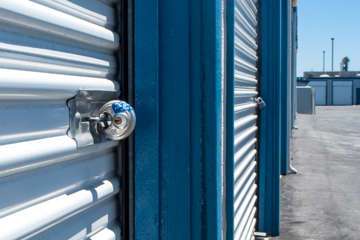 About this Location
Facility Description
US Storage Centers in Costa Mesa,CA has the perfect solution for all of your self storage needs, and it starts with a tour of our Costa Mesa facility, located at 1600 Superior Avenue. Our managers are highly skilled at understanding customers' storage concerns, and helping clients to find the right storage solutions for them. We will take you on a tour of our storage facility, so that you can compare units, unit locations and sizes, and prices. We believe that the more you know about your storage options, the more comfortable you will be when making your storage facility decision.
Located at the corner of Superior Avenue and Commercial Way, just off of Newport Boulevard, our Costa Mesa storage units are easy to spot. We are located across the street from Sea Breeze Villas, as well as the Boathouse Collective and Dainese D-Stores. Access our facility from Interstate 55.
Not only is our facility easy to reach, and therefore the perfect storage location for all people living in the Costa Mesa and Newport Beach areas, but our facility is also maintained in superior condition. Clients have commended us for our incredible customer service, as well as the cleanliness of our units. We pride ourselves on being some of the friendliest and most knowledgeable service professionals in the industry. If you have questions, all you have to do is ask; if you have concerns, we are here to listen and find a solution.
Easy Rental Options
Rent your storage unit online or over the phone for a quick move in. 
Not ready to rent? No worries! Reserve your unit now to lock in today's special discount.
Month-to-month rentals
No credit card required for reservations
No deposit required
Storage Units
We are also proud of the fact that we offer a number of different storage unit sizes so that all of our customers can find the right-sized unit to fit their needs. We realize that you may need to store everything from your whole house boxed up (in the event of a move) to just a few boxes of odds and ends to bicycles, golf clubs, and surfboards. For this reason, we have storage unit sizes starting at 5' x 5' and going as large as 20' x 35' – come see these units in person for a better idea of what each can hold and to learn more about our pricing.

5' x 5' – Perfect for personal belongings and stackable boxes.

10' x 12' – These units are perfect for those who need a little more room to store larger items or more boxes. We are happy to say that all units 10' x 12' and larger are equipped with timer lights inside the units.

20' x 35' – A 20' x 35' unit is perfect for those customers who need to store very large items or are in the process of moving their entire home. These units can comfortably store multiple pieces of furniture and boxes.

Hallways greater than 5' wide separate all of our units so that you have plenty of room to move your goods in and out. The majority of our units also include ceilings of at least 8' in height, with some ceilings as high as 15'.

Of course, many of our units feature temperature controlled environments to preserve the life of your stored items. We also offer a free move in truck, as well as flatbed carts, to help your move go as smoothly as possible.

Boat Storage

If you live in California, there is a good chance that you have a boat. While taking your boat out year round is certainly a possibility with mild California weather, where you will store your boat when it's not in use can prove to be a conundrum. Happily, US Storage Centers offers plenty of boat storage, including indoor storage depending upon boat height, width, and length.

Security
Our facility is locked 24/7, and is only accessible to those with a unique access code. We also have 24/7 digital video recording of the facility.
Forms of Payment

We want to make sure that keeping a storage unit is easy for you, so we accept nearly all forms of payment including check, cash, money orders, and credit cards.

The Community

We are a beach community, and we serve many clients who love having fun in the sun and in the water. From swimmers to surfers, shoppers to diners, we are located close to some of the best things that California has to offer due to our proximity to Newport Beach. We love our customers and our community, and are eager to answer any questions that you may have.

Moving Supplies

If you need moving supplies, we have you covered. We have everything you could possibly need, including packing tape, boxes, bubble wrap, and more.
Customer Reviews
overall rating, 164 total testimonials
September 2, 2023
The advertisement, and my understanding, was a paid for one month. Now I found out that I owe $600 because your month does not go for 30 days, it goes for the remainder of the month that you're moving on. So confusing and such an misleading advertisement.
August 29, 2023
Manager David is well organized and great to work with!
August 22, 2023
It was very pleasant quick & painless
August 7, 2023
Very welcoming and the staff is amazing. Definitely recommend this place for anyone who needs storage
July 19, 2023
The process was easy Access to the property is easy Property is clean and the paint on doors fresh Wish there was a dumpster
July 18, 2023
Our storage unit was robbed between 12 midnight and 5 am. We submitted a claim more than a week ago. NO word from your management team!! POOR. Jerome 702-208-6736 Cell
July 3, 2023
It was easy and quick to sign up
See All 164 Reviews
See All 164 Reviews