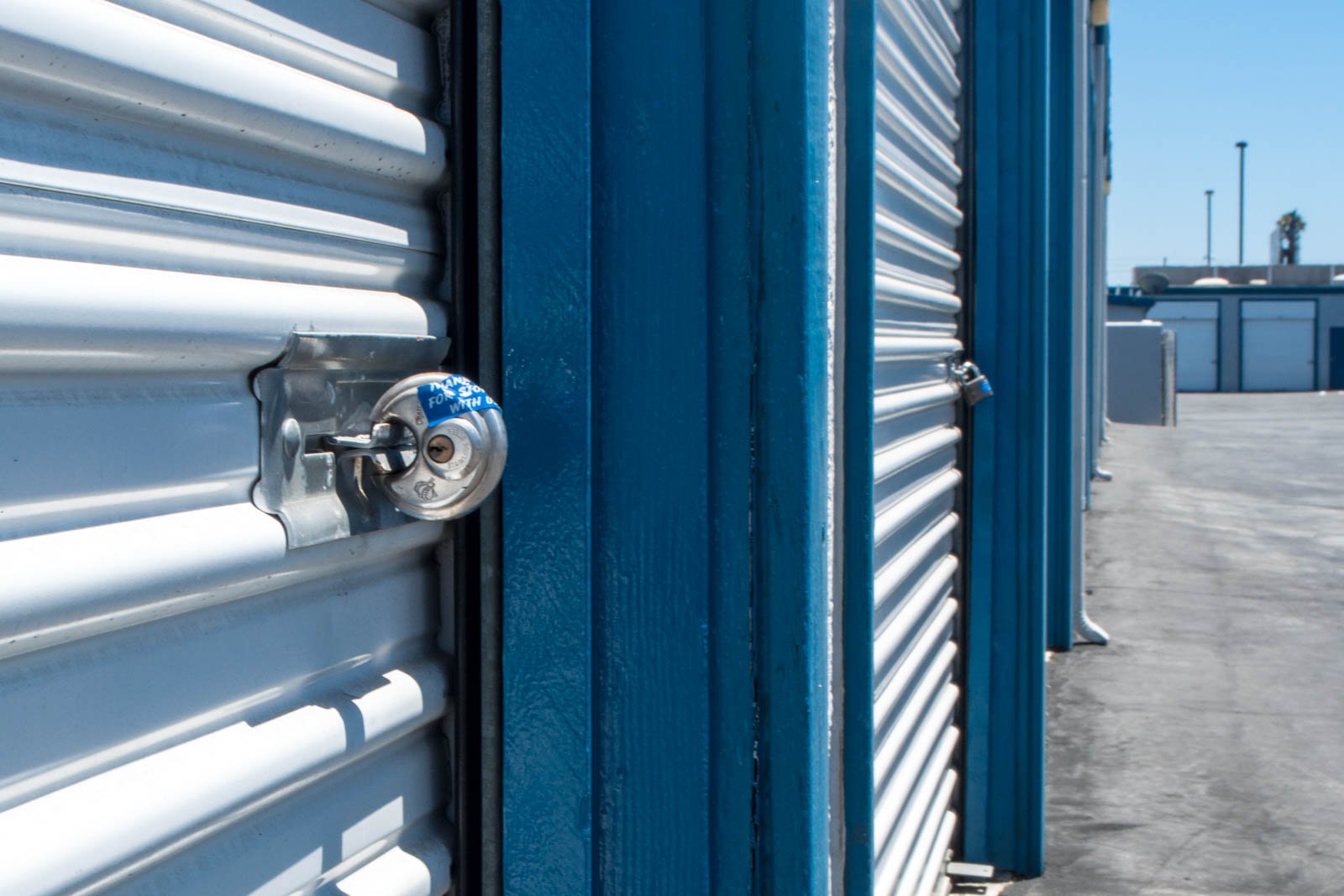 Costa Mesa Self Storage Units
Logout
Location Details
ACCESS HOURS
Mon

6:00am - 9:00pm

Tue

6:00am - 9:00pm

Wed

6:00am - 9:00pm

Thu

6:00am - 9:00pm

Fri

6:00am - 9:00pm

Sat

6:00am - 9:00pm

Sun

6:00am - 9:00pm
OFFICE HOURS
Mon

9:00am - 6:00pm

Tue

9:00am - 6:00pm

Wed

9:00am - 6:00pm

Thu

9:00am - 6:00pm

Fri

9:00am - 6:00pm

Sat

9:00am - 6:00pm

Sun

Closed
FEATURES AND AMENITIES
Drive Up Access
Electronic Gated Access
Video Recording
Employee(s) Speak Spanish
Kure It Certified Location
Photos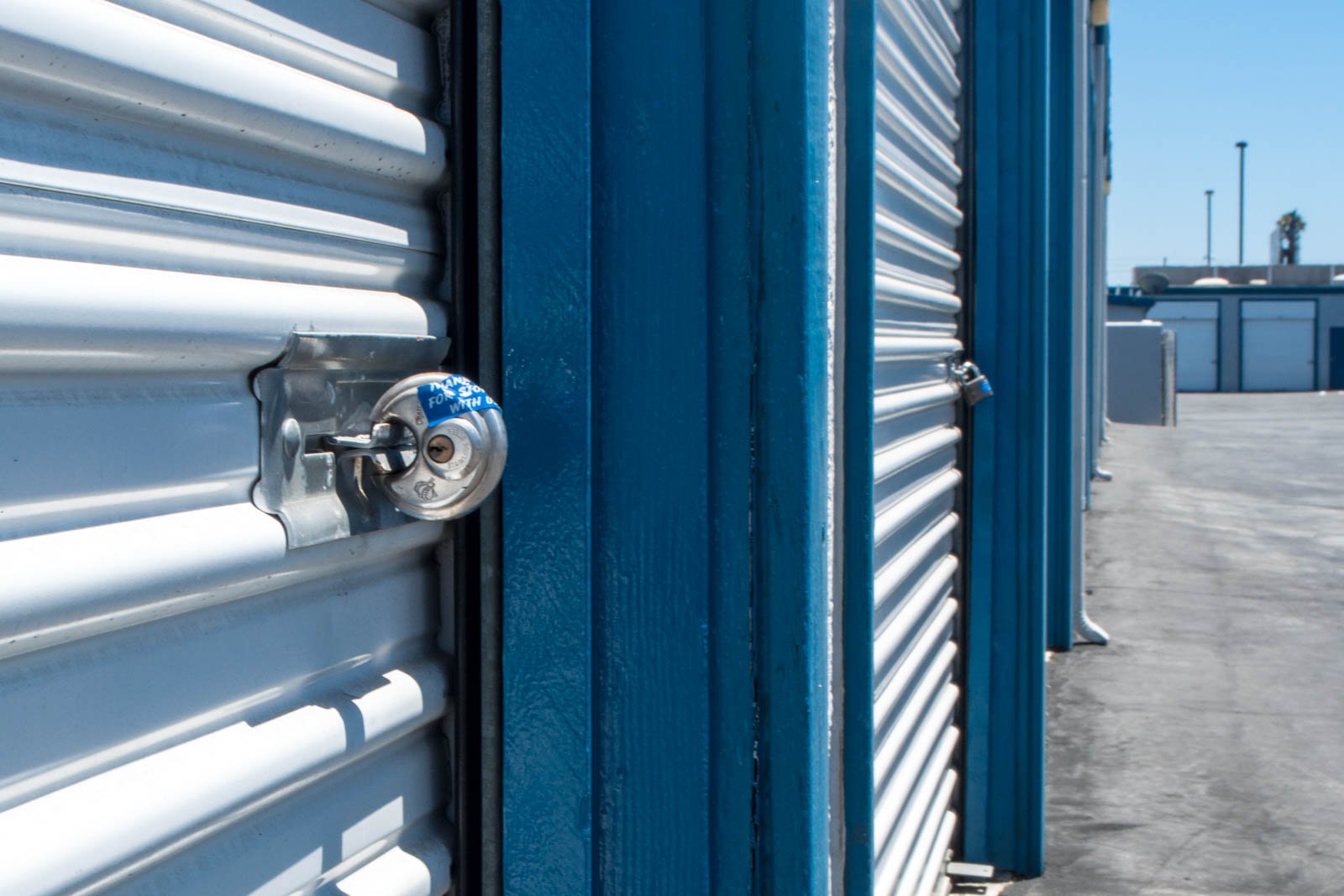 About this Location

Facility Description

Not having enough storage space is a major headache. When you are pressed for space to store things – ranging from sentimental trinkets to childhood toys to exercise equipment and sporting goods – you may be faced with the decision of either giving your important items away, or overcrowding your garage, basement, or home.

At US Storage Centers, we have the perfect solution for all of your storage needs, and it starts with a tour of our Costa Mesa facility, located at 1600 Superior Avenue. Our managers are highly skilled at understanding customers' storage concerns, and helping clients to find the right storage solutions for them. We will take you on a tour of our storage facility, so that you can compare units, unit locations and sizes, and prices. We believe that the more you know about your storage options, the more comfortable you will be when making your storage facility decision.

Located at the corner of Superior Avenue and Commercial Way, just off of Newport Boulevard, our Costa Mesa storage units are easy to spot. We are located across the street from Sea Breeze Villas, as well as the Boathouse Collective and Dainese D-Stores. Access our facility from Interstate 55.

Not only is our facility easy to reach, and therefore the perfect storage location for all people living in the Costa Mesa and Newport Beach areas, but our facility is also maintained in superior condition. Clients have commended us for our incredible customer service, as well as the cleanliness of our units. We pride ourselves on being some of the friendliest and most knowledgeable service professionals in the industry. If you have questions, all you have to do is ask; if you have concerns, we are here to listen and find a solution.

Storage Units

We are also proud of the fact that we offer a number of different storage unit sizes so that all of our customers can find the right-sized unit to fit their needs. We realize that you may need to store everything from your whole house boxed up (in the event of a move) to just a few boxes of odds and ends to bicycles, golf clubs, and surfboards. For this reason, we have storage unit sizes starting at 5' x 5' and going as large as 20' x 35' – come see these units in person for a better idea of what each can hold and to learn more about our pricing.

? 5' x 5' – Perfect for personal belongings and stackable boxes.

? 10' x 12' – These units are perfect for those who need a little more room to store larger items or more boxes. We are happy to say that all units 10' x 12' and larger are equipped with timer lights inside the units.

? 20' x 35' – A 20' x 35' unit is perfect for those customers who need to store very large items or are in the process of moving their entire home. These units can comfortably store multiple pieces of furniture and boxes.

Hallways greater than 5' wide separate all of our units so that you have plenty of room to move your goods in and out. The majority of our units also include ceilings of at least 8' in height, with some ceilings as high as 15'.

Of course, many of our units feature temperature controlled environments to preserve the life of your stored items. We also offer a free move in truck, as well as flatbed carts, to help your move go as smoothly as possible.

Boat Storage

If you live in California, there is a good chance that you have a boat. While taking your boat out year round is certainly a possibility with mild California weather, where you will store your boat when it's not in use can prove to be a conundrum. Happily, US Storage Centers offers plenty of boat storage, including indoor storage depending upon boat height, width, and length.

Security

No storage facility is complete without a strong security plan in place. Because we realize that our customers are often storing valuables that are dear to them, we make sure that our facility is protected by a gate that is locked 24/7, and is only accessible to those with a unique access code. We also ensure 24/7 digital video recording of the facility, as well as motion detecting perimeter beams for after hours use.

Best & Most Convenient Hours in the Industry

Access to our facility is granted 5:00 a.m. to 9:00 p.m. 365 days of the year. Our office is open seven days a week, from 9:00 a.m. to 6:00 p.m. Monday through Saturday, and from 10:00 a.m. to 5:00 p.m. on Sundays.

Forms of Payment

We want to make sure that keeping a storage unit is easy for you, so we accept nearly all forms of payment including check, cash, money orders, and credit cards.

The Community

We are a beach community, and we serve many clients who love having fun in the sun and in the water. From swimmers to surfers, shoppers to diners, we are located close to some of the best things that California has to offer due to our proximity to Newport Beach. We love our customers and our community, and are eager to answer any questions that you may have.

Moving Supplies

If you need moving supplies, we have you covered. We have everything you could possibly need, including packing tape, boxes, bubble wrap, and more.


Customer Reviews
overall rating, 64 total testimonials
February 8, 2020
The on-site manager at the Superior Avenue Costa Mesa location on February 5, 2020 was very professional and just all around great person, he should be setting the training standards for all. As a local business owner and corporate officer of a fortune 100 company, I would recommend his service to all my clients and colleagues.
February 5, 2020
Manager Kevin was very helpful. His service attitude is very professional. When i forgot my tools to disassemble my bed frame, he gave me the tools i needed. He also helped me to load my matress. He is very nice manager in the office.
January 15, 2020
Nicole was welcoming, knowledgeable and very efficient I was happy with everything
January 14, 2020
So far so good
December 14, 2019
David was the best Very professional very honest help me with my iPhone key
November 27, 2019
Very professional, patient, very courteous. David was very helpful thru the process. Thank you!
September 2, 2019
Good Experience. No issues going in and vert nice cudtomer service.
April 18, 2019
Noah who helped me out was awesome.
March 12, 2019
Fast, easy and reasonable.
March 7, 2019
David gave awesome customer service. And went the extra mile to take care of my personal needs
March 3, 2019
Very kind and accommodating staff! David takes great care of our family!
March 1, 2019
The Manager David was very professional and great with assisting me to make my moving experience easier than anticipated.
February 27, 2019
Very good. Manager very helpful and efficient!
February 27, 2019
Great I was well informed,and assisted in getting the space appropriate for my needs. Thanks to the employee David.
February 9, 2019
David, the manager is very efficient and helpful. Excellent service.
December 12, 2018
Its always a pleasure doing business with David down at U.S. Storage. Friendly all the way .Honest .Fair.You could not ask for a better facility.the hours of access could be more but that's small beans.
November 2, 2018
David is always easy to work with. He makes it a nice place to visit.
October 15, 2018
Great place. Clean. David was very friendly and found me the right space for my stuff.
September 24, 2018
Very good. Competitive prices for the area, clean facility, great location, and ease of user operation. David, site manager, is very polite and helpful as well.
September 11, 2018
Completely satisfied, so much so that I had to take a minute to post that experience on the Google Website that others looking to place their valuables somewhere safe would read same and know that I was one satisfied women who's safety and peace of mind was a plus, not to mention you Property Manager, David ... he made certain that I all my needs were meant and took the time to walk me through all of it. Thank you US Storage. Kindly, Belinda
August 24, 2018
David was excellent, he is a great manager who was very welcoming, polite and knowledgeable
August 7, 2018
Couldn't feel more positive about Dave and the whole experience of renting space at US Storage. If Dave represents the culture of US Storage, I applaud the whole company. It's rare to find such outstanding customer service. From the first phone call Dave made me feel like I was his most important priority. He got me the space I needed - the perfect size - and it was clean and ready when I got there. I don't think anyone wants to rent storage space, but if you have to, go see Dave at US Storage!
August 6, 2018
David was awesome. He expertly identified our needs and helped us in coming up with a solution that works for us.
June 21, 2018
Great customer service. Very helpful staff.
June 7, 2018
David, the manager, did an amazing job helping me through the process of selection and payment of my new storage; the storage space was clean and the price reasonable. Thanks David!
May 31, 2018
He is a very nice guy & super helpful. He made the experience a 10!
May 21, 2018
Nothing bad happened to our RV for the six months it was there in storage...a very good experience. Thank you, George & Mitzi
May 16, 2018
I had such an amazing experience with the staff at your center. Knowledgeable, kind and energetic! I'd recommend them to anyone interested.
May 8, 2018
I moved from a nearby competitor that had horrible service. Here at US storage the customer service is great. The people here are helpful and friendly. It make it so nice. thanks Joe
April 30, 2018
The man at the front was wonderful and helpful. I think his name was David. He is the reason I rented with US Storage. He is always kind when I see him there as well.
April 5, 2018
David was so friendly and so helpful. I had both my little children with me and he made the rental process super simple so I could get it done quickly! Thank you David!
March 21, 2018
Very pleasant gentleman who assisted me. Helpful and efficient
March 3, 2018
David was professional and very efficient! Thank you.
February 28, 2018
Simple and easy, if you need a storage unit these guys were great to work with.
February 28, 2018
David, the onsite manager, was extremely friendly and helpful. I was very impressed with his level of service, and I felt my things were very safe, the facility was clean, and it has convenient access hours. I would definitely rent storage space here again in the future.
February 28, 2018
This is the second time we needed a temporary place to store some of our items. We were happy to come back to Costa Mesa US Storage Centers because it was a very pleasant experience. The people working there are wonderful! Coming back here for our needs was never in question. I would recommend this place to everyone!
February 16, 2018
Easy,quick and smooth. Very nice and helpful staff!
February 4, 2018
Very nice people
January 29, 2018
Ben There For 10 I'll Give You Ten..
January 21, 2018
Excellent experience so far!
January 16, 2018
David and Chris were wonderful and represent US Storage very well.
January 7, 2018
Everyone was great !!
December 30, 2017
David was great and answered all our questions. Found the perfect until to fit our needs.
December 13, 2017
Great so far
November 14, 2017
Great service, always answered the phone, quick and easy to rent a unit. would recommend to a friend.
November 7, 2017
ON site management is awesome. David is professional and very helpful. Top class. Reason for leaving is the escalating rates year over year. Competition is cheaper per rate and other locations. Better access to on site garbage and remote gates.
November 3, 2017
The guy who runs the place is on top of everything .the whole plAce is immaculate very clean. very assuring to know that my carp is for the most part safe .nothing is 100%
October 20, 2017
David the Manager was truly a delight to deal with. T
August 24, 2017
IT was great!
May 18, 2017
David Lozano did a great job in recommending the right storage unit for us, taking care of the enrollment process and handling the insurance component. Highly recommended.
May 8, 2017
Great experience, friendly staff and easy process getting the storage unit!
April 13, 2017
The staff are always very courteous & helpful in helping me any way they can. I recently needed another space due to unexpected changes & Michelle & David are always ready & willing to help. You've got very good employees to assist we customers...thanks.
April 1, 2017
David did a fantastic job managing the process and being fully transparent. I will recommend this storage location to others. Nice work.
March 26, 2017
Very kind and helpful!
March 16, 2017
Great office staff r great
January 27, 2017
Perfect! David is an exceptional manager.
January 15, 2017
it was very good and helpful and informative
December 24, 2016
The service was very good and answer all my questions very friendly and helpful too