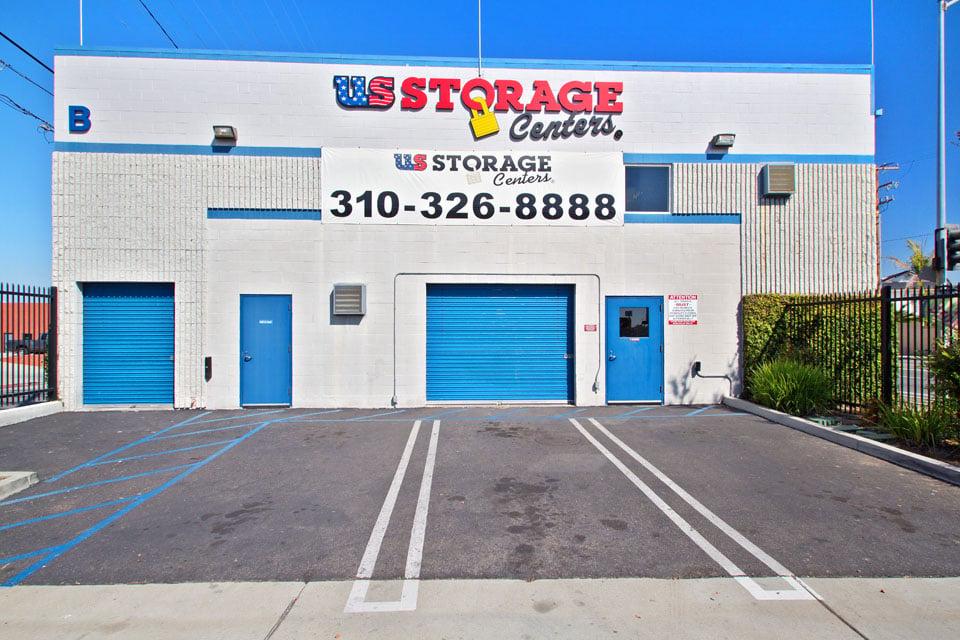 Harbor City Self Storage Units
Logout
Location Details
ACCESS HOURS
Mon

6:00am - 9:00pm

Tue

6:00am - 9:00pm

Wed

6:00am - 9:00pm

Thu

6:00am - 9:00pm

Fri

6:00am - 9:00pm

Sat

6:00am - 9:00pm

Sun

6:00am - 9:00pm
OFFICE HOURS
Mon

9:00am - 6:00pm

Tue

9:00am - 6:00pm

Wed

9:00am - 6:00pm

Thu

9:00am - 6:00pm

Fri

9:00am - 6:00pm

Sat

9:00am - 6:00pm

Sun

Closed
FEATURES AND AMENITIES
Free Move-In Truck
Drive Up Access
Passenger Elevators
Electronic Gated Access
Video Recording
Moving Carts
Kure It Certified Location
ABOUT THIS LOCATION
Harbor City Storage Units
Read More
Photos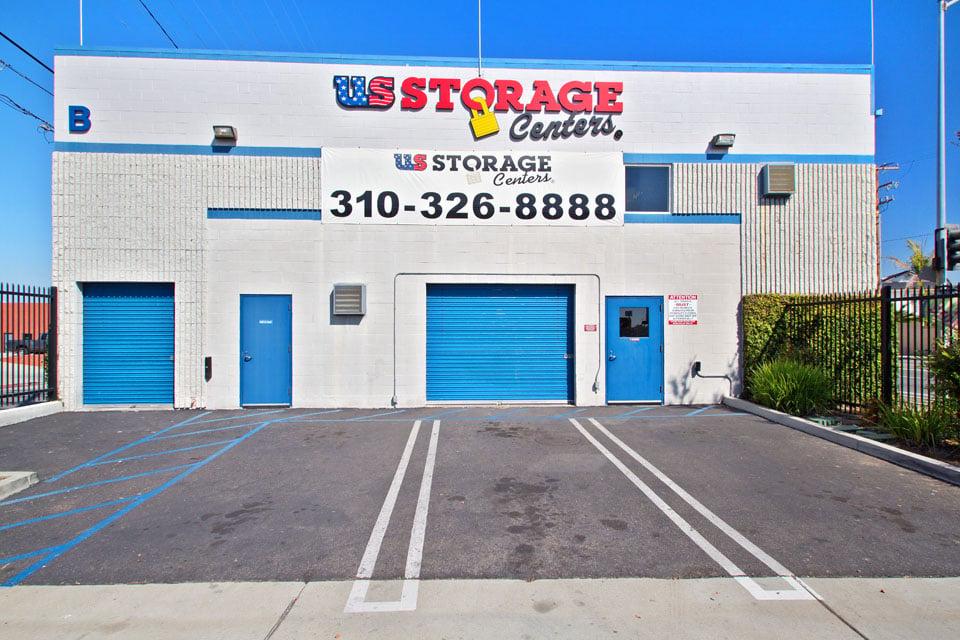 About this Location

Self Storage Facility Features

For new tenants, enter at Normandie Avenue and 245th Street to access our front office!
Here in Harbor City, we offer the best of everything in self storage. That means indoor units in every size with drive-up access from multiple entry points. You can find the unit that fits your needs perfectly, whether it's 5x5 or 10x25. We can even accommodate you if you need larger than a 10x25 warehouse by combining multiple units. There's no job too large for us.


But you're going to need some help getting all of your items moved in. That's where our free move-in truck comes in handy. You can pull it up right next to your unit for easy unloading. Our complimentary moving carts make the process even smoother. Stop by today and let us create a great self storage experience for you in Harbor City. 

Secure Storage Units

We maintain top-notch security at our facility here to keep your valuables safe at all times. Across the entire site we have 24-hour video surveillance and electronic gated access. Our property manager also lives on site to take care of any problems or emergencies, and our cylinder locks are tamper-resistant. You'll never have to think twice about storing your precious items with us.

Conveniently Located

Our clients from Harbor City will tell you we're in a great location for their self storage needs. You can find us on Frampton Avenue near Normandie and 245th Street. We are just one mile from Nathaniel Narbourne High School and two miles from Los Angeles Harbor College. Come check us out today.

Convenient Office and Access Hours

Access Hours

Mon – Sun: 06:00am - 9:00pm

Office Hours

Mon – Sat: 09:00am - 06:00pm

Sun: Closed

Forms of Payment

It's easy to pay your bill! We accept cash, checks, money orders, Visa, and MasterCard. You can also pay online through our secure client login.

Professionally Managed

We treat all of our customers like friends: we get to know their names, their faces, and their storage needs. This knowledge allows us to create the best possible self storage experience for each client, whether they are renting for three months or three years.

The Community

Harbor City, California lives up to its name; our community loves the Ken Malloy Harbor Regional Park. You can enjoy every kind of recreational activity there from barbecuing, baseball, biking, camping, soccer, hiking, and more. The harbor is a hotspot for locals and visitors alike in Harbor City.

Being close to Los Angeles, we also enjoy the hustle and bustle of city life. Just a few miles from our town are countless attractions in the Southern California area. And when you're ready to relax during a quiet night at home, our community is small enough to give you that hometown feel. It's a unique combination that you have to experience for yourself. Visit our beautiful city today.

Facility Products

We offer boxes (sized small - x-large). We also have wardrobe boxes, packing tape, tape dispensers, mattress covers, bubble wrap, picture moving kits, and locks.
Customer Reviews
overall rating, 120 total testimonials
January 26, 2020
Very happy thank for all your help and support I really like you serve
January 21, 2020
Awesome customer service
January 10, 2020
She was grgeat
January 5, 2020
I wrote a review previously, but forgot to mention a major reason WHY you have such excellent facility management. That reason is Diana, one of the best managers I have encountered at the many storage companies I have experienced. She is a true professional.
December 19, 2019
Diana in the front office was very accommodating. Made the process of gaining a new storage very easy as well as was able to get me what I wanted. The hours of operation are also very good and the location is central to what I need. Thank you for your great service.
December 10, 2019
The property manager Diana was very friendly and helpful. After visiting several facilities, this was the nicest and had the best hours.
October 16, 2019
The Manager was great. Fast and easy.
October 1, 2019
Amazing. That's all that needs to be said. Absolutely amazing staff at the Lomita office. Also the office in Crenshaw is amazing too. Great, quality people
September 25, 2019
Diana has been Amazing ! Do Not move her to promote her, but give her a Raise! She works hard and her customer service is awesome! I've been a business consultant and know of which I speak ...
September 23, 2019
Very comfortable.Diana in office was very helpful.
September 6, 2019
Good - always very friendly
July 15, 2019
Such a Pleasure doing Business with Diana at The Frampton Location!
July 4, 2019
Professional and Friendly
June 20, 2019
great staff and great facility
May 27, 2019
Diane was very helpful and very clear when showing me around.
May 24, 2019
Amazing experience. Easy process, extremely helpful and professional staff. Ready and willing to offer support.
May 16, 2019
Very kind staff and very clean storage.
May 13, 2019
Diana was.fantastic. she was very informative, very easy to talk to.
May 12, 2019
I was very happy with the staff and they made me feel like everything was gong to be alright.
March 31, 2019
I am very satisfied with my experience. I have been renting from the Frampton location for 3 months or so, and have found that it is a very professionally run storage facility. Clean, secure, and professionally maintained, this facility has exceeded my expectations. I particularly commend Diana, who is invariably helpful and informative, and an excellent problem solver. The rest of the staff I have had only intermittent interactions with, but I have no complaints and find them all to be professional and helpful.
March 17, 2019
Awesome service! Diana Is the best rep! She was so helpful! Thanks!
March 14, 2019
The overall experience was great! It made a stressful time way less stressful. Diana and Daniel were awesome and went above and beyond to accommodate me. Thanks so much.
March 5, 2019
I have a multiple of difficult & troubling events currently taking place in my life. It honestly feels like everything I must do is met with opposition. I go to people with my request's, only to have them "Pass the Buck." It's never something they can do, they usually are no help at all. My brothers recent passing put me in a pickle. So I reach out to U.S. Storage. I walk through the office doors at the Frampton location to... Professionals. Diane greeted me, & welcomed me like a family member. She understood my situation, and was genuinely apathetic. We, (Diane, Daniel & myself) discussed my options & found a solution. PROBLEM SOLVED!!!!!! No, B.S. they HELPED ME. Customer Service is something very rare, that I experience. Thank you. I am grateful to your staff, for they haven't forgotten the most vital part of good business. It's that personal relationship, between guest and merchant. That bond insures success, & Promise's word of mouth future clientele. So... Thank you Diane. Because for me you are U.S. Storage. I am in your very capable, professional hands. My warmest regards, Kevin Akerman
February 28, 2019
This is the best experience I've had renting a storage. This place has the lowest prices and the best deals, specially online, its location has easy access on both sides. They'll provide you with a moving truck,if you need it. Believe me, they keep this place nice and clean, better than any other one I've seen (I've seen a lot) and their customer service is, ex cep tio nal! Diana and Daniel are the best! They will patiently answer all your questions, in person or over the phone. Thank you so much!
February 27, 2019
I'm a return customer and I love the harbor city employees!! Diana has always been very helpful and friendly:)
November 1, 2018
Diana is the BEST! I have had several storage rentals and what makes me renew is the management. She is extremely knowledgeable and is great at giving good advice for sizes and pricing available. Because of her I paid ONE YEAR in advance.
September 29, 2018
It was a positive experience. It was easy to sign up.
September 24, 2018
It was great
September 21, 2018
Diana was very welcoming and friendly. She was patient and made me feel comfortable from the get go - would definitely recommend US Storage due to it's excellent customer service and well maintained facility.
September 21, 2018
Friendly,honest,trustworthy,informative, knowledgeable,compassionate. Great friendly customer service.
September 11, 2018
I thought it was great they let me use their moving truck for free. I only had to pay for the gas I used. very nice ! thanks
August 6, 2018
The office girls were very helpful and friendly. Easy to talk to. Explained everything
July 14, 2018
It was easy breezy. The lady Diana was very helpful and friendly
July 1, 2018
Everything was great and Diana was very accommodating helping us anyway she can.
June 19, 2018
Very satisfied with everything
May 8, 2018
Customer service was amazing. Would definitely come back. I recommend going here.
April 10, 2018
Very good and professional
April 7, 2018
great customer service
April 5, 2018
Excellent service. Explained everything with such detail. Things are made simple and convenient, even the many methods of payment. I use to use other storage places, but not anymore.
March 8, 2018
We are very happy customers. The extended access hours work perfectly for us! Diana is an excellent manager, with outstanding customer skills.
March 3, 2018
Nice service good customer service thank you.
February 25, 2018
Diana was great! She was very helpful and friendly. Felt very welcomed. Definately will recommend to others.
February 15, 2018
Was welcomed and enjoyed the ladies assisting.
February 13, 2018
Diane is wonderful and very knowledgeable about the units.
January 26, 2018
The person who helped me was more than willing to make sure my needs were met. And she is a person that you need to hold on to !
January 6, 2018
Nice facility,big spacious sizes but over priced.
January 5, 2018
Very nice
January 2, 2018
Everything was fine.
December 14, 2017
The facility is very clean.l and well kept. The manager was very friendly and helpful.
December 9, 2017
Dianna has always been a pleasure to work with..
December 5, 2017
Excellant
December 1, 2017
Just need to check the location
November 16, 2017
it was fast and easy to rent a unit.
November 8, 2017
The staff was very courteous and warm. Down right good people.
November 6, 2017
Very friendly and easy service!
October 24, 2017
I have no problems at all since I been there and Diana is great !!! The place is always clean.
October 10, 2017
Very nice
October 7, 2017
Diane was the best .she was great on getting me the right storage unit at a great and working with me even passed her work hour.you re the best in the industry.top notch.
October 5, 2017
Diana was amazing whatever you pay her it is not enough very warm professional total focus on practical application of a great brand. Joe
September 24, 2017
Manager was very helpful and friendly.She went above and beyond her duties.Great customer service.Would highly recommend to others.Nice,clean storages, well maintained,safe and secure.
September 21, 2017
Great service!
September 16, 2017
Diana was excellent! The use of the moving truck was so helpful. The only problem we experienced was that the site is to be open until 9 pm and when we attempted to exit a few minutes before 9 we were locked in and told we would be charged 50$ tbecsyse we were late leaving. I don't feel this is fair and it has made me rethink my decision to rent 2 spaces here. Thank you
September 11, 2017
It's great ! I just wish the prices were lower....
September 4, 2017
Very very great service!! No complaints at all very helpful
August 27, 2017
Diana is awesome and professional. After getting various quotes from area storage places, I chose to give you my business because she was the one that kept updating me and checking in on my decision, offering very competitive rates. I paid 1 year in advance because I knew I would be happy there.
August 10, 2017
Diana is great! She was very helpful and helped make our move so much easier. Very friendly!
August 3, 2017
Diana is friendly professional. Excellent service
July 29, 2017
Went very well; hoping to get larger unit asap. Staff was friendly and well informed about the business
July 11, 2017
very informative & accommodating.
July 4, 2017
I really liked to rent a storage with you. the staff was very friendly and fast to help me. thank you
July 3, 2017
Very polite and friendly services from the time I called and inquired about prices up until I was handed keys. Very pleased with the overall service.
June 22, 2017
Great love the many options we had and being able to use the truck is awsome!!!
May 28, 2017
My experience was great - very friendly and comfortable
May 20, 2017
The experience is so far very good. The facility is very clean Stephanie was great. Even the insight manager was great. So far I give everyone a ten. Keep up the good work because I shopped around and you guys are one of the cleanest.if some words are spelled wrong forgive me my phone fell and cracked so I can only see a,little. Thank have a great day Desiree Newton
May 18, 2017
Diana was EXCELLENT....A JOY TO WORK WITH. I am a returning customer from your Lancaster CA store. I WOULD HIGHLY RECOMMEND YOUR BUSINESS TO EVERYONE.
April 29, 2017
My experience has always been great. Thats why i always return. Thank you!
April 26, 2017
I was pleasantly surprised by the customer service and cleanliness of the facility. The manager Diana is great. She is very helpful and helped me get an appropriately sized storage unit for my needs.
April 22, 2017
Staff was very friendly ,knowledgeable and helpful .recommending the unit size that I need . The facility was very clean and well cared for the lighting is great my experience was fantastic. I also like your courtesy usage, I would recommend this storage facility to all my friends I would like to thank you again for the professional staff that you have thank you
April 8, 2017
Very professional and friendly
April 6, 2017
Diana from US Storage is an awesome person, She was helpful and everything went smoothly.
April 1, 2017
I just moved in which is very stressful but they made it so smooth and easy! I would highly recommend it, very clean organized and great pricing !
March 23, 2017
Diane is great
March 22, 2017
Very fast and easy. Diana was very informative and friendly.
March 22, 2017
it like it, eazy to get in and out to obtain a unit. good customer seevice. both lady's provide quality service. and give you good visual explanation.
March 15, 2017
Thank you for your help, everything was explained perfect.
March 13, 2017
You have come a long way since I rented my first truck from you. The truck I rented was in first class condition and ran well with all systems working. The young lady who booked out the truck to me and covered its return was simply great.
February 24, 2017
Excellent. Diane was very helpful and knowledgeable.
February 24, 2017
great. Diana, the manager, is the best!
February 23, 2017
Diana was excellent, she needs to be commended for her lovely attitude and charisma.
February 22, 2017
Great customer service. Felt very taken care of and great prices as well. Would recommend this place to anyone looking for a 5 star storage with affordable pricing!! Ask for Diana!!
February 21, 2017
I am very satisfied with the service I've received. The same excellent service is the same as the last time I used this facility. All my needs have been fully met. Thank you for such great service as usual!
February 16, 2017
I would recommend this place to friends and family hands down. They went above and beyond to make my move easy and stress free. Thank you Diana. The staff was kind friendly and they made everything easy to not only understand but simple. Thank you again. Don't go anywhere for storage but here the prices are amazing also. The facility is clean and easy to access your belongings. The even have a large bay door so you don't have to hold a small door open every time you have to go in and out to get your things.this place get props from me %100 lagit. 😉☺😊😀😃😄Very pleased.
February 16, 2017
Very satisfied..staff knowledgable and helpful. They listened to what I said I have and recommended the right unit for my needs.. and explained all I needed to know to make help me make my decision.
February 15, 2017
It was great Diana the manager is really nice and helpful
February 11, 2017
The employees here are very nice. Explained to me everything I needed to know while showing me my unit.
January 24, 2017
Dianna and staff was so very helpful. Dianna understood our needs and offered suggestions to help us meet those needs. We where press for time and her response was quick and efficient. Thanks again Dianna.
January 8, 2017
Great service, Stephanie, Vanessa and Britanni.
December 22, 2016
Great customer service and great prices.
December 21, 2016
Friendly welcome with customer service very courteous! Better storage prices than competitors and the free move in truck with 50 miles included was the clincher!