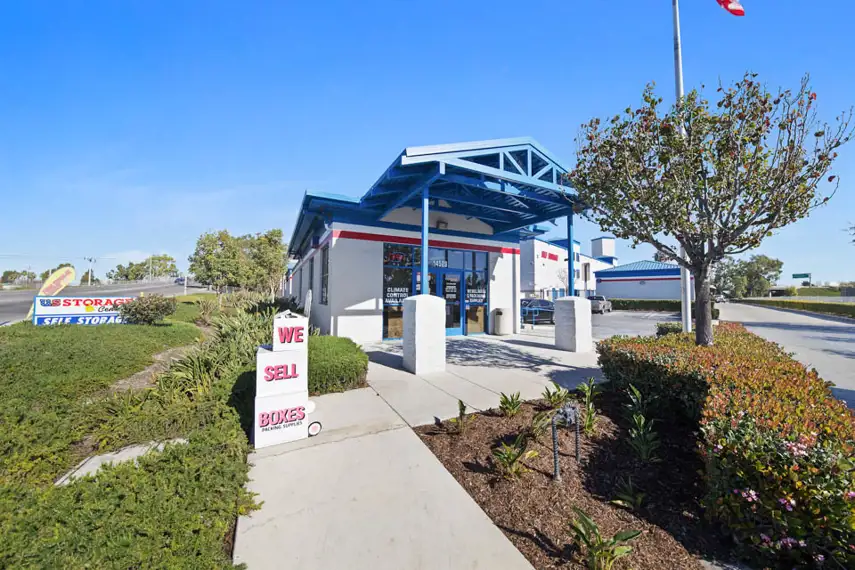 Rent or Hold Your Storage Unit in Minutes.
Location Details
ACCESS HOURS
Mon

6:00am - 7:00pm

Tue

6:00am - 7:00pm

Wed

6:00am - 7:00pm

Thu

6:00am - 7:00pm

Fri

6:00am - 7:00pm

Sat

6:00am - 7:00pm

Sun

6:00am - 7:00pm
OFFICE HOURS
Mon

9:00am - 6:00pm

Tue

9:00am - 6:00pm

Wed

9:00am - 6:00pm

Thu

9:00am - 6:00pm

Fri

9:00am - 6:00pm

Sat

9:00am - 6:00pm

Sun

10:00am - 5:00pm
FEATURES AND AMENITIES
Free Move-In Truck
Drive Up Access
Climate Control
Passenger Elevators
Electronic Gated Access
Video Recording
Moving Carts
Alarmed Unit
Kure It Certified Location
ABOUT THIS LOCATION
Self Storage in Westminster
Read More
Photos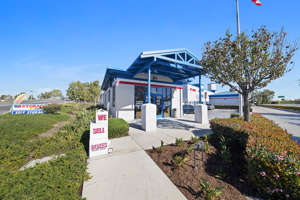 About this Location
Facility Description

After searching 'Self Storage Westminster' you found us, US Storage Centers. Welcome! Our self-storage facility here in Westminster, California has a large selection of storage units ranging in size from 4' x 5' up to 12' x 35', and climate controlled storage units are also available. The facility is a structure built with concrete and steel. Each storage unit has a steel roll up door with an alarm. This modern property is clean, well lit and the aisles and storage unit doors are wide, making for easy loading and unloading. Both indoor and drive up storage units are available. Large elevators and large flat carts are available to make your move easier.

All of the lights inside our facility are on motion sensors. Most of the other storage facilities in this area have light timers set at either end of their hallways, and folks at those locations are often left in the dark within a short time.
Easy Rental Options
Rent your storage unit online or over the phone for a quick move in. 
Not ready to rent? No worries! Reserve your unit now to lock in today's special discount.
Month-to-month rentals
No credit card required for reservations
No deposit required
Facility Features
24-hour video recording, keypad entry and exits, and individually alarmed units are just part of our  package. We also have wide gates and tenants must enter a PIN when accessing the property. Each storage unit is individually alarmed, and the steel doors have cylinder locks.

Professional Managers

Our team has nearly two decades of experience in the self-storage industry. We love to take customers on tours of the facility to show them the storage units. Most tenants have a lot of questions about self storage because they haven't used storage before, and we're more than happy to help our customers find the best solution for their needs.

Not long ago, we received a call from an individual looking to store some of their company's inventory. She said that none of the other storage companies she called had enough room for a semi-truck to access the property. We told her that the truck would easily fit on our property and that we had some easily accessible 10' x 30' storage units. The customer was pleased with our facility features and decided to rent the storage unit. When she told us more about the inventory they needed to store, we recommended reserving a second storage unit to fit everything, and it turned out they did need the extra storage unit when the first delivery arrived. The customer has thanked us numerous times for making their move super easy.

Convenient Location

The major cross streets near us (we're located on Edwards Street) are Westminster Boulevard and Bolsa Avenue. We're located next to Best Buy and Westminster Mall. The 405 freeway runs along our northeast border. Westminster High School, Buckingham Park, and Willmore Elementary School are just east of us on the other side of the 405 freeway.

Forms of Payment

Paying your bill is easy. We accept cash, checks, money orders, Visa, and MasterCard. You can also pay online through our client login.

Facility Products

To help with your move, we sell boxes (sized small - x-large). We also have wardrobe boxes, packing tape, tape dispensers, mattress covers, bubble wrap, picture moving kits, disc locks, and brass padlocks.
Free Move-In Truck
Customers can use our free move-in truck which features a built-in ramp and tie down straps. You get the first 50 miles free of charge. All you need to do is reserve a time and day to use the truck. 

Our Community

Westminster was founded on shared ideals of cooperation, industry, character, and temperance. Things aren't much different today, except today you can find a drink whenever you need one. Three out of four isn't so bad. Our ideals of cooperation between business, government, and volunteers even caused us to be named an "All-America City" in 1996.

Amidst earthquakes and floods, Westminster has stuck together through it all. Our cooperation in the midst of tragedy must be obvious to everybody, since when 40,000 Vietnamese refugees were looking for a place to settle, Westminster became their choice. "Little Saigon" in Westminster is now the best place to get a great bowl of Pho (Vietnamese noodle soup).

For nature lovers, Westminster is right next door to Seal Beach National Wildlife Refuge. Monthly and special tours are available that allow you to enjoy the refuge without disturbing the wildlife.

Call our Westminster self storage facility at (714) 941-0714 or reserve a storage unit above.


Customer Reviews
overall rating, 414 total testimonials
September 12, 2023
Awesome
September 8, 2023
We have just moved in. The moving in process was easy. Staff was friendly.
September 8, 2023
Fast customer service , helpful and professional.
August 23, 2023
Walking in the the first thing I noticed was the clean facility and the organization. The manager was very friendly and helpful with any questions we had. The storage unit was clean and the hallways were spacious and love how organized it looked.
August 11, 2023
It went well. In person communication was much better than phone communication.
August 1, 2023
I wrote a yelp review. We were 6 min after 6. Guy on phone who I paid told me it was open til 7. But Indian man at desk wouldn't even give me the time of the day. Like he is a robot. We need to bring back customer service to this country since the plandemic
July 26, 2023
Service representative was professional and friendly... I am not happy about the "protection plan fee" since i am currently paying a separate renters insurance fee. I signed a contract with US storage for $50 dollars a month, and afterwards was told i have to pay $70. It seems this is just one more clever way for a corporation to steal money from hard working people
June 30, 2023
I am ok everything is good to many thinks to follow but I think that is good
See All 414 Reviews
See All 414 Reviews