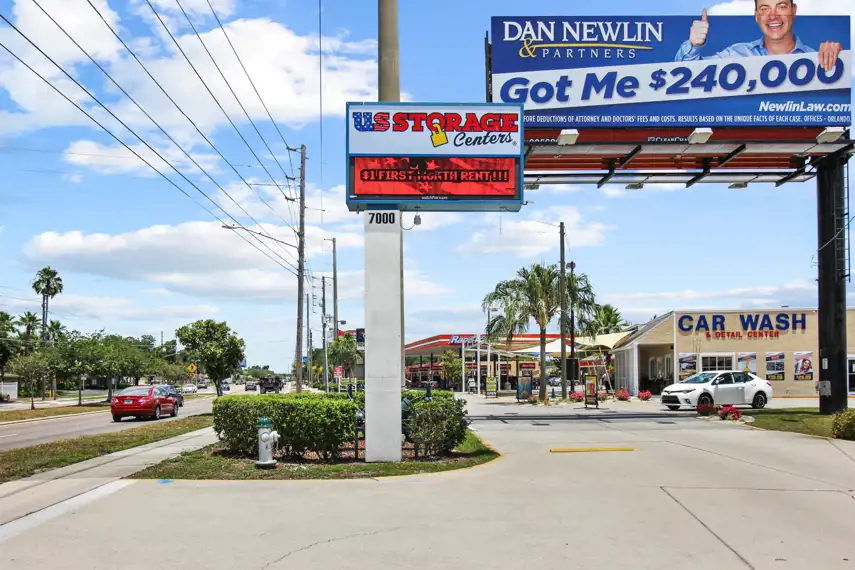 Rent or Hold Your Storage Unit in Minutes. Easy, Contact-Free Rentals.
Location Details
ACCESS HOURS
Mon

6:00am - 10:00pm

Tue

6:00am - 10:00pm

Wed

6:00am - 10:00pm

Thu

6:00am - 10:00pm

Fri

6:00am - 10:00pm

Sat

6:00am - 10:00pm

Sun

6:00am - 10:00pm
OFFICE HOURS
Mon

9:30am - 6:00pm

Tue

9:30am - 6:00pm

Wed

9:30am - 6:00pm

Thu

9:30am - 6:00pm

Fri

9:30am - 6:00pm

Sat

8:00am - 5:00pm

Sun

10:00am - 3:00pm
FEATURES AND AMENITIES
Drive Up Access
RV Parking
Passenger Elevators
Electronic Gated Access
Video Recording
Employee(s) Speak Spanish
Moving Carts
Kure It Certified Location
ABOUT THIS LOCATION
Winter Park Self Storage Units Help You Beat The Weather
Read More
Photos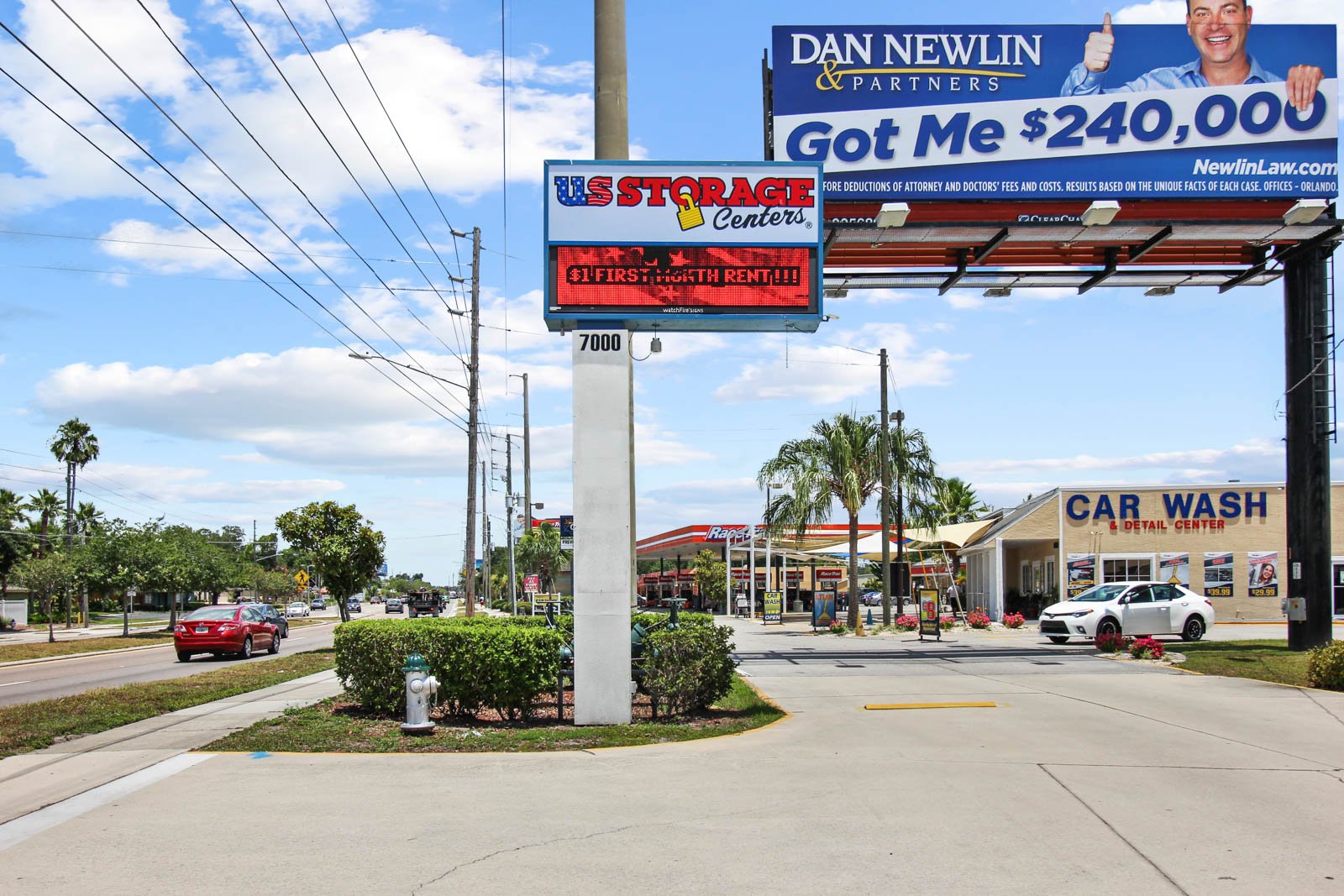 About this Location
Self Storage Facility Features

US Storage Centers of Winter Park, Florida offers clean and secure self-storage units. The storage units here range in size from: 5' x 5' - 30' x 30'. All of our Winter Park storage units are located on the ground floor and are drive-up. The aisles at our property are extra wide, allowing for lots of space when you move into your storage unit. Climate control storage units are also available to rent in various sizes. Our Winter Park managers are here to help with all your self storage needs! 
Contact-Free Rentals – Easy Online and Phone Rental Options 
 Online Rental
 Select your unit and enter your info and payment
 Sign the lease online
 A manager will reach out to you with your access code, a map of the property, and they'll have you email a copy of your valid government picture ID
 Once these steps are complete, the manager will prepare your unit so it's ready when you arrive
 Phone Rental
Simply call the number listed at the top of this page, and a member of our staff will work with you over the phone to complete a rental
The manager will email a lease to sign
Once the lease is signed, a manager will reach out to you with your access code, a map of the property, and they'll have you email a copy of your valid government picture ID
Once these steps are complete, the manager will prepare your unit so it's ready when you arrive
Secure Storage Units
Some of our security features include 24-hour video recording and electronic gated access. All of our storage units are located inside our secured gate. Tenants entering and exiting the property are required to enter a PIN code. We also have an on-site manager to keep a close eye on the property.

You'll find that we have competitive rates, a friendly staff, and professional management at our self-storage facility.
Conveniently Located
We're located on Aloma Avenue, a major thoroughfare here in Winter Park. Two of the big cross streets near us are North Semoran Boulevard and Aloma Avenue; and North Palmetto Avenue. This location is easy to get to and you'll be able to see our blue storage unit doors from the street. We're located next to Magic Suds Car Wash & Detail, and Racetrac Petroleum gas station.

The Costco on Forsyth Road and University Boulevard is just south east of our location. Perch Lake is a couple of blocks east of us. Lexus of Orlando and Full Sail University are also nearby. Lake Nan and Lake Waunatta are also a few blocks east of our storage facility.
RV and Boat Storage
RVs and Boats can be stored in either 25' or 34' parking spaces available at the facility. Parking space width may vary from spot to spot. Please call the property manager for more details on Parking Space sizes.  
Forms of Payment
It's easy to pay your bill! We accept cash, checks, money orders, Visa, and MasterCard. You can also pay online through our secure client login.
The Community
Winter Park, Florida has spent the last 100 plus years being beautiful, inviting, and a great place to relax. As a destination for presidents from Chester A. Arthur to Barack Obama, Winter Park is a logical choice to retreat from the harsh winters in the Northeast. Despite being next to the famous resorts in Orlando, this resort area likes being famous for a more laid back pace; a respite from excitement.

There was, though, the big sinkhole of 1981, when the earth swallowed Mae Rose Williams' home, parts of Denning Street, and five Porsches. It made national news and people came from all over to see the phenomenon. Today, Lake Rose (named for Ms. Williams) is a serene pond (of course).

Thank goodness everything has calmed down since then. Now you can relax when your home starts to burst at the seams with your belongings. US Storage Centers in Winter Park is here with the space you need.
Kure It Participating Facility
Philanthropy is a big part of the US Storage Centers family. Our facility is a proud member of Kure It Round up for Research. Kure It, founded by US Storage Centers chairman Barry Hoeven, raises money for innovative research into many types of cancer that receive little or no funding.
Facility Products
Your time is limited, so to make your transition easier we sell boxes (sized small - x-large). We also have wardrobe boxes, packing tape, tape dispensers, mattress covers, bubble wrap, picture moving kits, disc locks, and brass padlocks.
Customer Reviews
overall rating, 346 total testimonials
May 24, 2022
I'm sure you've heard but Neil is the best!!!
May 12, 2022
The service is friendly but I wish there was an extra security to enter storage building.
May 6, 2022
Very good service focus throughout my entire experience. Friendly and attentive staff.
May 5, 2022
Martavius West was amazing. He showed me several units until we found the right one for me. He explained everything in detail and was easy to work with! So far so good with unit. Check back in a few months! Thanks, Mack McDermit
May 3, 2022
The experience dealing with Martavius in the office was very good. A problem came up later whenI tried to get in for the first time, and it was after hours. I don't believe it was anything Martavius did incorrectly. The gate code generated by the computer did not work when I tried to enter. WhenI called the number on the gate, I was just left on hold. When I then called the non-emergency phone number on the gate, the answering service told me a gate code would cost me $50 on the spot. I refused to pay for one, so she gave me a 4-digit code to try, which also was not recognized. She took my phone number and said a manager would call me back. I thought she meant I would be called back shortly, but the callback was not until Monday morning. Wow. I know in the future not to leave the grounds until I check to make sure the code works.
April 8, 2022
Professional a good experience
April 6, 2022
The front desk person was super helpful everything is clean and neat
See All 346 Reviews
See All 346 Reviews