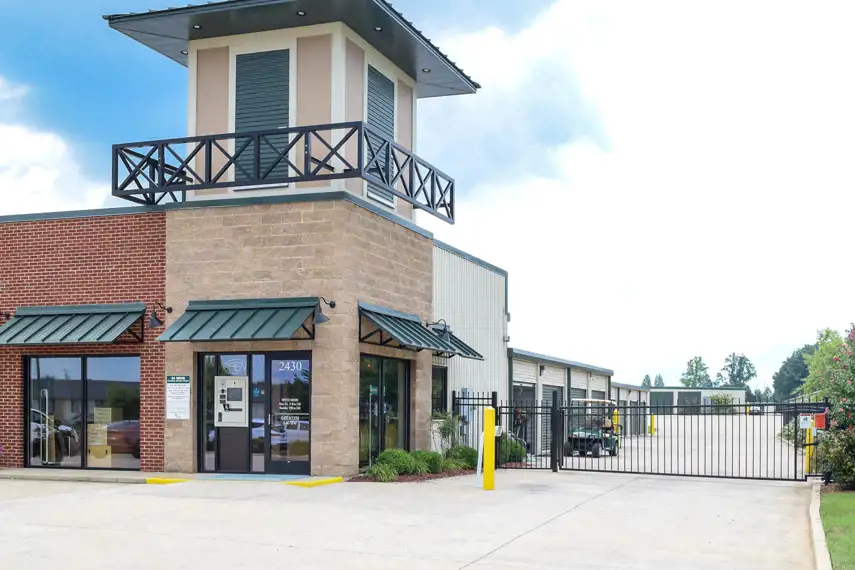 Rent or Hold Your Storage Unit in Minutes. Easy, Contact-Free Rentals.
Location Details
ACCESS HOURS
Mon

6:00am - 10:00pm

Tue

6:00am - 10:00pm

Wed

6:00am - 10:00pm

Thu

6:00am - 10:00pm

Fri

6:00am - 10:00pm

Sat

6:00am - 10:00pm

Sun

6:00am - 10:00pm
OFFICE HOURS
Mon

9:30am - 6:00pm

Tue

9:30am - 6:00pm

Wed

9:30am - 6:00pm

Thu

9:30am - 6:00pm

Fri

9:30am - 6:00pm

Sat

8:00am - 4:00pm

Sun

Closed
FEATURES AND AMENITIES
Drive Up Access
Climate Control
RV Parking
Electronic Gated Access
Video Recording
Moving Carts
Kure It Certified Location
ABOUT THIS LOCATION
Clarksville Boat and RV Storage
Read More
Photos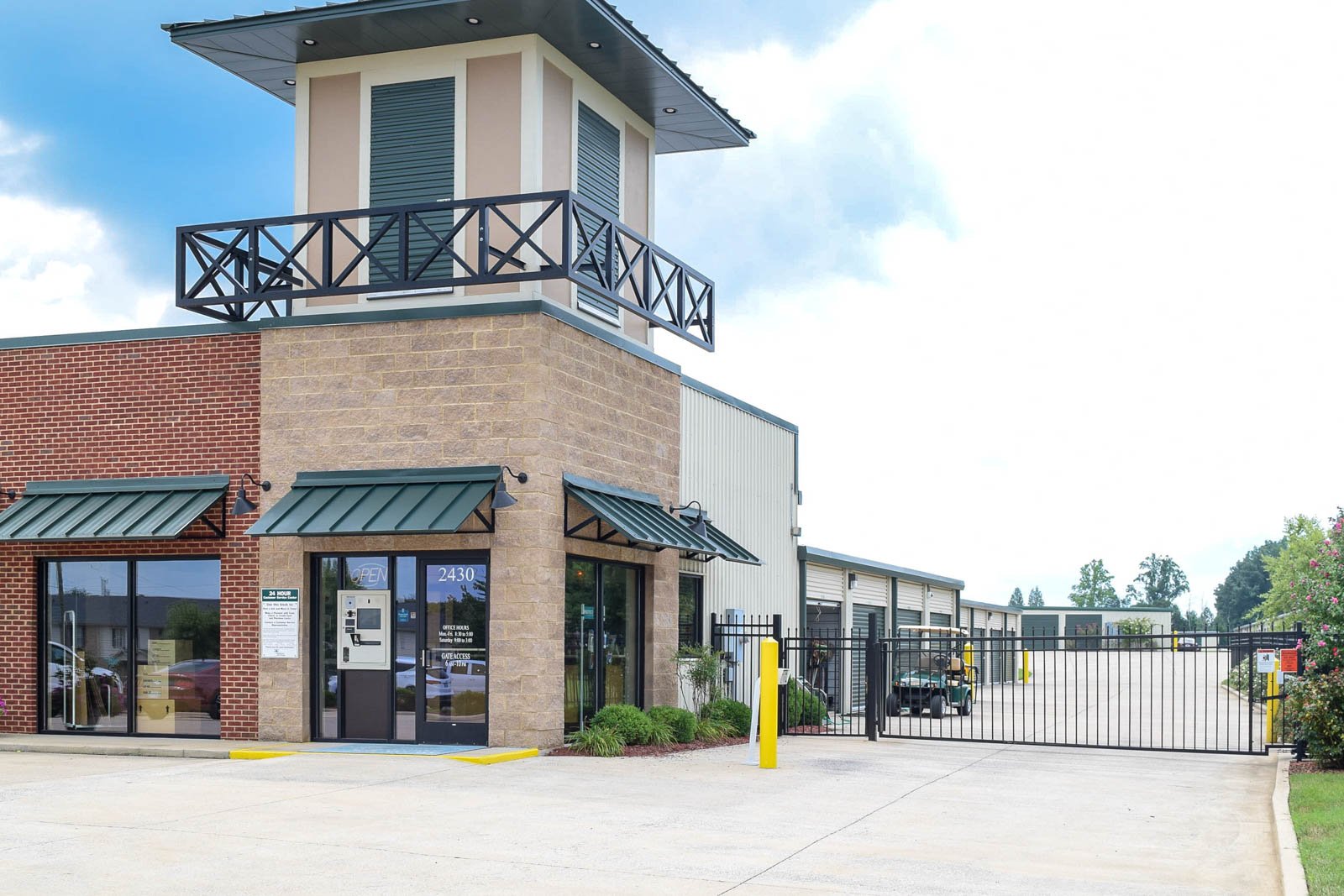 About this Location
Storage Units

Our Clarksville storage facility offers a number of different sized units in order to accommodate those who need room for their belongings. In every unit, renters will find it easy to stack boxes and store a home's worth of contents and furniture. Our largest unit is 10'x30', which can hold up to a 7-bedroom house's contents. Our smallest unit is 5'x5' and has the capacity to store about 1 bedroom's worth of items. All of our units provide drive-up access, and we also offer indoor, climate-controlled units.

Security

Security is a top priority at our personal storage facility. Our property is completely fenced, and can only be entered with a user-specific electronic gated access code. We are equipped with video monitoring to ensure all of your belongings are taken care of while you are not there.
Contact-Free Rentals – Easy Online and Phone Rental Options 
 Online Rental
 Select your unit and enter your info and payment
 Sign the lease online
 A manager will reach out to you with your access code, a map of the property, and they'll have you email a copy of your valid government picture ID
 Once these steps are complete, the manager will prepare your unit so it's ready when you arrive
 Phone Rental
Simply call the number listed at the top of this page, and a member of our staff will work with you over the phone to complete a rental
The manager will email a lease to sign
Once the lease is signed, a manager will reach out to you with your access code, a map of the property, and they'll have you email a copy of your valid government picture ID
Once these steps are complete, the manager will prepare your unit so it's ready when you arrive
Conveniently Located

Our Clarksville, Tennessee personal storage facility is easy to find. Located less than an hour's drive from downtown Nashville, we provide personal storage solutions for customers throughout the metro area as well as those living in the Woodridge Estates, Sango, and Hickory Point neighborhoods. We are also situated near a number of other businesses in the area, including Dollar General, Food Lion, Woody's Pizza, Sango Veterinary Hospital, and Walmart Supercenter.

Best and Most Convenient Hours in the Industry

Many storage units limit the hours that customers are able to access their personal storage items. At our Clarksville location, you will have access to your storage unit from 6:00 a.m. to 10:00 p.m. seven days a week throughout the entire year. Our office is open Monday through Friday from 9:30 a.m. to 6:00 p.m., and Saturday from 8:00 a.m. to 4:00 p.m. to answer any questions you may have or to assist in any way we can. We are closed on Sundays.

Professionally Managed

At US Storage Centers, the one thing that really sets our storage facilities apart is the fact that our employees care about customer service. Our on-site team will be ready to answer any questions that you may have, and will happily handle all of your needs and concerns, from questions about payment and contracts to a tour of the facility and more. If you encounter an issue, we will explore all possible avenues to make sure it is resolved quickly and completely.

RV and Boat Storage

For those with RVs and boats, or for those who would love to purchase an RV or a boat but are not sure where to park it, we provide parking spaces at our Clarksville, TN facility. Parking space width may vary from spot to spot. Please call the property manager for more details on Parking Space sizes.

Forms of Payment

We want to make sure that making a payment is convenient for you. We accept all major credit cards. Feel free to ask us about payments and your options if you have any questions.

Moving Supplies

We have dozens of moving supplies to help make your transition in or out of a storage unit as easy as possible. From bubble wrap to packing tape, visit our offices to find out how we can help.

The Community

There are several things to do in Clarksville and in nearby Nashville, making the area very popular for those who love city life, as well as those who love exploration and adventure. In Clarksville, you can check out the popular Dunbar Caves and Fort Defiance, an old Civil War historical site. Nashville is famous for the Country Music Hall of Fame and Museum, or you can head over to the Grand Ole Opry for a relatively inexpensive night of entertainment. For a solution to all of your gear, moving, or other personal storage needs, check out our Clarksville location today!
Customer Reviews
overall rating, 344 total testimonials
August 10, 2022
The lady at the Madison St Clarksville TN location was fanominal. She was patient and friendly! She worked past closing to ensure I had access to a storage unit. Would definitely recommend her for promotion!
July 28, 2022
All employees were very kind and helpful!
July 24, 2022
It was great! Simple, easy to set up.
July 22, 2022
It was a very short duration but a lynch-pin in the process of getting my goods from Texas. Excellent facility and management support in my time of need.
July 21, 2022
Very pleased with the service from property manager, Anastasia. Very helpful. Allowed the delivery company to come in wait as I was delayed. Easy process. Thank you.
July 20, 2022
Very, very helpful. We had a complicated situation and The representative helped in every way!
July 7, 2022
Gentleman who rented us the unit was outstanding!
See All 344 Reviews
See All 344 Reviews