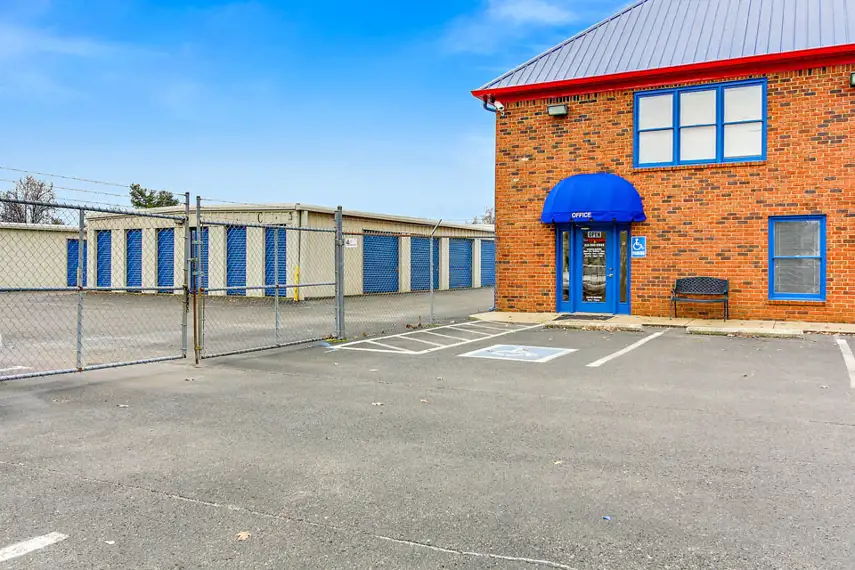 Rent or Hold Your Storage Unit in Minutes. Easy, Contact-Free Rentals.
Location Details
ACCESS HOURS
Mon

6:00am - 10:00pm

Tue

6:00am - 10:00pm

Wed

6:00am - 10:00pm

Thu

6:00am - 10:00pm

Fri

6:00am - 10:00pm

Sat

6:00am - 10:00pm

Sun

6:00am - 10:00pm
OFFICE HOURS
Mon

9:30am - 6:00pm

Tue

9:30am - 6:00pm

Wed

9:30am - 6:00pm

Thu

9:30am - 6:00pm

Fri

9:30am - 6:00pm

Sat

8:00am - 5:00pm

Sun

11:00am - 4:00pm
FEATURES AND AMENITIES
Free Move-In Truck
Drive Up Access
Climate Control
RV Parking
Electronic Gated Access
Video Recording
Moving Carts
Kure It Certified Location
ABOUT THIS LOCATION
Murfreesboro RV and Self Storage Units
Read More
Photos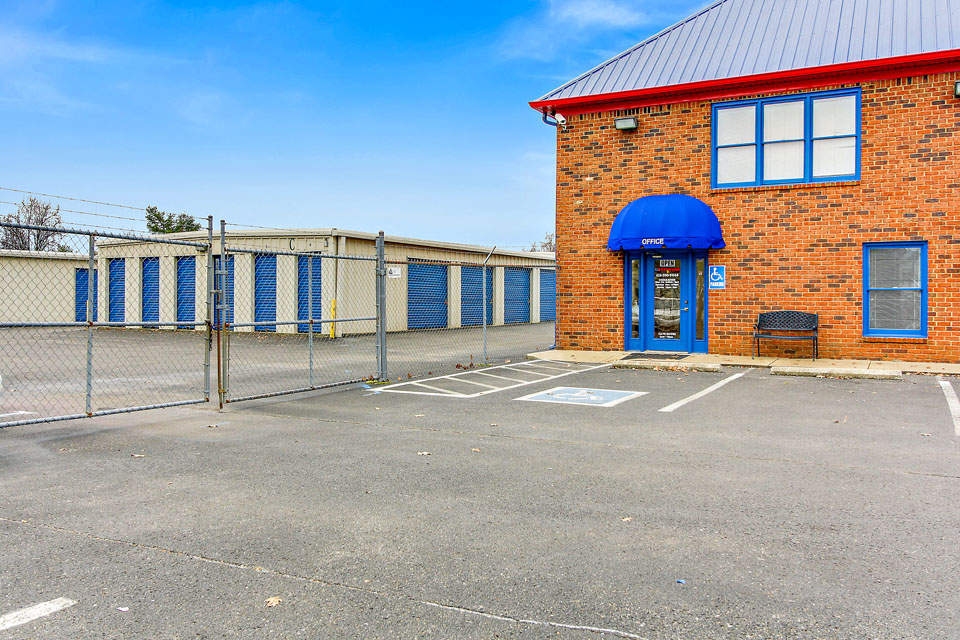 About this Location

Self Storage Facility

US Storage Centers of Murfreesboro, Tennessee offers clean and secure self storage units at affordable rates. We're located on River Rock Boulevard right off Interstate 24 and Old Fort Parkway (Highway 96). Our storage facility is in a great location for residents of Murfreesboro who are looking for a local self-storage option.

Our storage facility is also easy to find and access: the major cross streets near us are Old Fort Parkway and Cason Lane. American Furniture Outlets is just north of us. Sonic Drive-In, Kroger, and Captain D's are to the west. Primrose School of Murfreesboro, Kirkenburt's Smokehouse Grill, and Carrington Park apartments are also located nearby.

RV and Boat Storage

Boats and RVs can be stored in either 25' or 34' parking spaces available at the facility. Parking space width may vary from spot to spot. Please call the property manager for more details on Parking Space sizes.

Facility Features
Our Murfreesboro location offers a wide variety of storage unit sizes, ranging from small 5x5 units all the way up to larger 12x35 units. Our facility offers ground floor units with drive up access as well as indoor storage units with climate control to protect your temperature sensitive belongings. Moving carts are also provided to help you safely move your items. 

Secure Storage Units

Some of our security features include 24-hour video recording and electronic gated access. Tenants entering and exiting the property are required to enter a PIN code. We also have an on-site resident manager to keep a close eye on the property.

You'll find that we have competitive rates, a friendly staff, and professional management at our self-storage facility.
Contact-Free Rentals – Easy Online and Phone Rental Options 
 Online Rental
 Select your unit and enter your info and payment
 Sign the lease online
 A manager will reach out to you with your access code, a map of the property, and they'll have you email a copy of your valid government picture ID
 Once these steps are complete, the manager will prepare your unit so it's ready when you arrive
 Phone Rental
Simply call the number listed at the top of this page, and a member of our staff will work with you over the phone to complete a rental
The manager will email a lease to sign
Once the lease is signed, a manager will reach out to you with your access code, a map of the property, and they'll have you email a copy of your valid government picture ID
Once these steps are complete, the manager will prepare your unit so it's ready when you arrive
Forms of Payment

Paying your bill is simple! For your convenience, we accept cash, checks, money orders, Visa, and MasterCard. You can also pay online through our secure client login.

The Community

Not only is Murfreesboro, Tennessee the geographic center of the state, it is always close to all the action. As a part of the Nashville metro area, it shares in all of the excitement of Tennessee's capital city, has the state's largest undergraduate university (Middle Tennessee State University, MTSU), and many people in town commute to the Nissan auto plant next door in Smyrna where they build cars.As the site of a major civil war battle that lasted 3 days, Murfreesboro now fights its battles on the gridiron. Football is a way of life down here. In addition to the hundreds of little league and high school games, college teams Vanderbilt, MTSU, and the NFL's Tennessee Titans participate in weekend football contests in the fall. You don't have to fight any battles to find a place to put your extra belongings in Murfreesboro though. At US Storage Centers Murfreesboro, we make it easy to find the extra room you need.

Kure It Participating Facility

Our facility is an active member of Kure It Round up for Research. Kure It, founded by US Storage Centers chairman Barry Hoeven, raises money for innovative research into many types of cancer that have been orphaned in research.

Facility Products

To help with your move, we sell boxes (sized small - x-large). We also have wardrobe boxes, packing tape, tape dispensers, mattress covers, bubble wrap, picture moving kits, disc locks, and brass padlocks.


Customer Reviews
overall rating, 273 total testimonials
September 17, 2021
customer service was good the employee was very nice and friendly
September 14, 2021
VERY PLEASING!😄
August 20, 2021
Nice people, went so far as to bring my pet and I cold water. Great introductory pricing
July 8, 2021
I had a great experience frank was super helpful and kind!
June 29, 2021
It was a great experience and the office manager made me feel very welcome. Overall amazing
May 30, 2021
I enjoyed my experience very much. The customer service was impeccable!
May 24, 2021
I was very pleased with it.
May 11, 2021
The gentleman who helped me made our experience pleasant from start to finish. The verbal communication and reminders were awesome! I applauded him for the his great attitude and the courtesy he provided.
May 6, 2021
The experience is always so easy and fast. Frank is the best!
April 23, 2021
They were very friendly. Very courteous. Took very good care of me. I see why they get good reviews. I would use US storage again!
April 12, 2021
I had a very positive experience with professional service, with a clean secure storage space at an affordable price .
March 15, 2021
Good experience..local property manager, Frank, is responsive, courteous. Policy re: admin fees, and contract cancelations should be revisited. Charging $24 non-refundable to initiate a lease is too much. A prorated or lesser charge to cancel a lease before it ever started, especially with nearly 3 weeks notice would be much more appropriate.
March 9, 2021
Renting a unit was very quick and easy. They did a good job of recommending what size unit that I needed based on my needs. Very professional
February 2, 2021
Had exactly what I needed. Easy transaction.
January 19, 2021
Jason was very nice and informative. Great job!
January 12, 2021
Happy experience. Fast & professional.
January 7, 2021
Great customer service, Mr. Zach was very helpful with everything
January 2, 2021
Easy to work with.
December 31, 2020
Very comfortable. Staff very accommodating, property well maintained, service quick and easy. Overall a great experience.
December 28, 2020
Lady who attended me was very nice and patient with me. Helped me with everything I needed.
December 17, 2020
Good price. Easy to get set up.
December 14, 2020
Driving by
December 1, 2020
Very good. Frank was very helpful and when I had to upgrade, he went the extra mile to try to find another unit close by
November 24, 2020
Very greatful for this employee he was so nice and understanding and treated me and my family with so much care!!
November 19, 2020
The price was reason able.
November 4, 2020
Easy process to become a customer. Fair prices.
October 21, 2020
Good experience and good customer service
October 17, 2020
excellant
September 25, 2020
Pleasant experience. Staff was very helpful.
September 3, 2020
The experience was amazing. Quick and easy with no problems at all ! I was very happy with my experience!
August 26, 2020
We have been pleased. Everyone is courteous and helpful. We like the cleanliness too! We also feel it is well taken care of. Thank you
August 19, 2020
He was very helpful and super friendly.... great experience for my bad situation of needing a storage unit!
August 8, 2020
Great service. Liked the space I rented. Frank was very helpful.
August 4, 2020
It was good. The only thing I did not like was having to have insurance on the unit.
July 29, 2020
Frank was GREAT! I called all around for options and 1. Frank, the site MANAGER answered the phone. Not a robot or someone in India. 2. The prices were comparable and even better than most. 3. Location was great. 4. Location was clean. 5. Promo special, half off for 3 mo, was a bonus that sealed the deal. The only thing I can say was less than great was the wait time signing up at the counter. It took about 20-30 minutes to get the contract and get out of there. People moving are often strapped for time and often running behind, so this wait time can be frustrating. I was the only customer so 25 min is too long.
July 23, 2020
I first called the storage center and reserved a unit. When I arrived at the storage center I spoke with Frank and he explained the pricing and sizes of the units just in case I needed a different size unit. He set me up with the unit I needed and explained the entrance codes and hours. He was very helpful and knowledgeable. Very nice person.
July 21, 2020
Very nice and understanding customer service. My unit was clean and perfect for my moving transition!
July 2, 2020
It was GREAT!
July 1, 2020
My experience was great! Alma was very pleasant and informative and made us feel very welcome and eager to answer any questions or concerns.
July 1, 2020
We have been working with Alma Barnes. She is awesome and has helped us with all our needs.
May 30, 2020
Great experience! Excellent customer service, Alma was very professional and made me feel very welcomed. Having the truck for the move made the move go much smoother. Thank you Alma for your outstanding service and making this a stress free experience! So glad I chose your company for my storage needs.
May 29, 2020
My experience was great. Frank was very helpful in showing me different size units so I could choose one that would work best for my needs.
May 21, 2020
Great staff and very accommodating. Reasonable prices.
May 19, 2020
Easy transaction, professional, friendly staff.
May 12, 2020
The cost was perfect, the process was easy, and the staff was very friendly. Great experience!
May 2, 2020
Relaxed and comfortable!
April 28, 2020
It was great. The online process was simple and easy. Instructions were clear when I got to the place to sign the lease and gain access. Good job.
April 21, 2020
The office manager answered all of my questions and the office was clean
April 18, 2020
Super clean super nice great experience. Will definitely recommend all our friends!
March 25, 2020
It was fantastic! Due to the virus situation and no contact policy, Alma had to do everything over the phone while I sat outside. She was very apologetic about the situation. She was incredibly friendly and answered all my questions. By far superior customer service. I will definitely refer all my friends and colleagues to her.
March 25, 2020
Alma was help and supporting.
January 11, 2020
Great experience. Management and staff were very friendly and helpful. And good deals and rates. Would recommend to anyone
January 8, 2020
It was awesome and employee was super nice. She showed us around and all.
December 5, 2019
Great! Everyone was very helpful. They know you by name and have no problem making adjustments if needed.
November 13, 2019
Amazing!
October 27, 2019
Great security and service
October 5, 2019
Very clean! Love the security feature!
October 1, 2019
I've used you in the past. No issues
September 27, 2019
Extremely satisfied
September 26, 2019
Love you food! It's very good always have great service!
September 16, 2019
So far everything has been great. The man in the office (Chris, I think) has been very professional, informative, helpful and courteous. The unit is nice. The location is extremely convenient. And the move in special was a fantastic bonus to the experience! Thanks US Storage!! Rebecca
September 14, 2019
Easy and very professional.
September 12, 2019
The experience was wonderful and manager that assisted me was polite and efficent. Would recommend to everyone needing storage.
August 29, 2019
I understand that the security gate needs to stay open for an extended time to allow large vehicles through etc. This however, poses a security risk since members drive into and away from the entrance while it is left wide open. Not safe...especially for people inside the premises alone. A gate with a sensor would be the answer.
August 23, 2019
It was very comfortable and professional
August 15, 2019
The price was better than another I checked with first. The employee was very friendly and helpful, however, when I came back with a load to put in storage my access code did not work. This could have been very problematic if it were not for the assistant Manager still being in the office just after closing hours. He came out and corrected the problem and all was well. So overall experience was very good.
August 6, 2019
Yes, Frank did everything he said he would do. Nice location. Great promotion.
July 10, 2019
Customer service was very pleasant and informative....gave full explanation of use of moving truck and location of unit
June 26, 2019
Was able to get in setup with very little problems lot is a little difficult to navigate with a large moving truck
June 23, 2019
Extremely smooth. Frank was great
June 16, 2019
Friendly, efficient
June 6, 2019
Thank you !!
May 28, 2019
The staff was friendly and helped me get a unit quickly. All of my questions were asked
May 13, 2019
It was great. We had no problems.
May 9, 2019
My experience was exceptional. The sales person was friendly and helpful.
May 3, 2019
I've never had a negative encounter there in the 4 years I've been a customer...other than the price...
May 2, 2019
I was shopping around for a unit, and the prices and specials initially brought me to US Storage Centers. The staff, however, quickly helped me make my decision to stop looking and rent here! Magda Pierce welcomed me to the facility and immediately showed me around. I was in a bit of a rush, and (as I previously mentioned) not really planning on renting the unit today. The whole process was quick, easy, professional, and comfortable. Thank you Magda and Frank for a few laughs and a wonderful experience while finding the perfect place for my storage needs! I HIGHLY recommend Magda and this facility!
April 29, 2019
Very smooth transaction. Storage room is very clean.
April 26, 2019
Units clean. With good light.
April 13, 2019
Wonderful friendly very helpful staff!
April 10, 2019
This is my first experience with using a storage facility. The gentleman working was friendly and walked me over to look at the unit. He did a great job explaining everything and I left feeling confident. It was an overall great experience!
March 28, 2019
Your employees were very professional and kind. They actually cared about my situation! I would highly recommend friends to use US STORAGE CENTERS !
March 25, 2019
Nothing to add
March 22, 2019
Clean facility feels secure the only issue for me is the gate hours I would like to access my unit after 10 some days because of my work schedule
March 6, 2019
Timely service and very convenient!
March 2, 2019
Please reset the timers on the lights to 30 min. Running up and down the corridor every 5-10 min is really annoying. Please have 2 carts per building. I have run into other renters who are tired of going from building to building searching for a cart. Thank you.
February 27, 2019
Very polite and professional.
February 20, 2019
No complaints
January 3, 2019
Great experience
November 19, 2018
Five star ratings for the wonderful experience of doing business with US Storage in Murfreesboro. Frank was very professional and exceeded my expectations. Other companies should be as courteous and helpful to their customers. I highly recommend using US Storage for your short term or long term storage needs. Ricky Floyd
October 23, 2018
Great company!!
October 22, 2018
It would've been nice to have been offered a discount for being a returned customer. However, the employees were overall accommodating.
October 1, 2018
Angela was very polite, friendly, and knowledgeable. She told me everything I needed to know and more. Gave me the best deal she had that day! I was very pleased!
September 24, 2018
Very smooth and professional. Angela was great to work with.
September 22, 2018
I had a great experience! Angela was very helpful and answered any questions I had.
August 25, 2018
Miss. Angela was very helpful and polite. I only rate the 8 out of 10 because the prices are a little on the high end.
August 24, 2018
Very friendly, informative. Helpful. Showed me around.
August 23, 2018
Angela was extremely professional and her customer service was impeccable!
August 14, 2018
Karen was AWESOME.. she was kind and patient. She was pleasant to work with:)
July 20, 2018
Angela was AMAZING! She gave the best tour EVER and made my storage experience easy. I told her what I was storing and she remommended the perfect size. This was one of the greatest service ever from a storage facility. I would definitely recommend this place.
July 12, 2018
Great service,decent prices,good location, and more options for growth or down sizing
July 6, 2018
My experience was awesome and the clerk that assisted me was 100 % knowledgeable and guided me through everything I needed. Her name is Angela and I was suppose to do a survey for her but was too busy moving. So if you could plz let her know she is the reason why I am satisfied with your company. Customer service is everything. Thank you Angela!
July 6, 2018
I was a returning customer and the service and incentives have imoroved since last time. Definitely would recommend.
July 2, 2018
treated very well.... unlike a lot of other places
May 24, 2018
Easy to find and get signed up. Friendly customer service and explained and showed me my unit and around the facility. Angela was great.
May 24, 2018
I was helped with all my questions ! She did an excellent job answering my questions ! It was a good experience!
April 18, 2018
I appreciated that the unit was well lit and easy to access. The front office staff was friendly and helpful.
April 10, 2018
I'm a new customer of US Storage and thus far they've been very helpful.
April 7, 2018
Karen King was very helpful and made renting there a good experience. I will recommend your location and business to others because of the excellent customer service that Karen provided.
April 5, 2018
Only disappointment I experienced is bird droppings on my furniture and boxes when we moved out. Luckily it did not ruin anything.
March 19, 2018
It was great
March 10, 2018
my experience with U.S. storage centers was excellent the staff member Karen who helped me was very knowledgeable very polite and made my experience a smooth easy process. For any future needs of storage I will always return to U.S. Storage Centers and will remain with them for as long as I need storage services. If I have a friend that require storage services I will definitely be recommending them to U.S. storage Centers.
March 2, 2018
The manager was very helpful and I would recommend the facility to my friends. Thanks Tony B
February 25, 2018
Great customer service
February 25, 2018
Both Frank and Karen were friendly and easy to work with thank you
February 19, 2018
It was a very pleasant experience!!!! Employees were very friendly which is extremely important to me!!!
February 15, 2018
Very good customer service
February 14, 2018
Customer service was great. Management was very attentive to my needs. Staff is very friendly
February 8, 2018
Such nice people to deal with. Great customer service and extremely helpful and genuine.
February 2, 2018
Thank you! It was very convenient and the cost was reasonable. Would use again, if needed.
January 28, 2018
Clean facility, easy access and a very helpful staff.
January 27, 2018
Angela was very nice and very helpful. Doing business with US Storage Centers is easy. Your pricing is much better than any other storage facility in this area. Also, your website is much better than the others.
January 13, 2018
Great customer service. The staff member didn't rush through our transaction, even though there were several people that arrived 45 minutes before closing. I had reserved the unit an hour before I arrived and she already had it swept out for us.
January 10, 2018
Great facility, extremely helpful employees (especially Karen). Would recommend to friends.
December 29, 2017
Very good
December 29, 2017
A1 experience. The folks are all friendly and helpful. I would have stayed, but we moved to another city.
December 14, 2017
Employee KK was super nice and very helpful in explaining the process. I had made online reservations to start on a Monday which KK was able to change to Sunday to accommodate me. Too bad the "free" moving truck had expired tags. It would have been a great help. Working on our 19th truck load.
December 7, 2017
Everyone was super friendly but one woman. She had to have her parking spot one morning before she would open, so we left and came back another time.
December 7, 2017
Everything was great
November 14, 2017
It was a great experience! Had you guys for 2 years. Never had a problem.
November 9, 2017
Easy to reserve, great pricing, friendly staff and free use of the truck for move in is a special added bonus!
November 2, 2017
Karen was awesome and winderful i recommend going there any time u need a storage unit friendly and helpful very nice environment thaks again karen.
November 1, 2017
Great service. Thank you.
October 31, 2017
Karen was very helpful and professional. She explained all the details of the rental agreement and the process was smooth and fast. I appreciate her help and guidance. Lawrence Crowe
October 26, 2017
They're very friendly and helpful they make it easy to move they have a truck to help you move your things in storage...
October 9, 2017
Awesome experience of customer service. Facility clean, storage unit clean. The whole experience was tremendous.
October 5, 2017
I thought that everyone was great at assisting me with getting a truck and making sure my unit was up to par everything was great.
October 3, 2017
Great! Rates are affordable, and really glad to be able to rent month to month w/o any mandatory 6mo. or 1yr. contracts!
September 28, 2017
Easy rental
September 27, 2017
No complaints...very professional at all times.. appreciated the offers..
September 25, 2017
It was ok. The lady at their call center told me UPS could deliver straight to my unit which is why I picked this company. However, once I got there the lady filling in for the day made it a big deal and had to text and call the man who actually works there to find out if it was possible. She was nice though; just a hassle. I also didn't get my receipt emailed to me for the 30 some odd dollars I paid that day. Unit looked nice and it's fairly cheap compared to other areas. Just didn't see professional or that they knew what was going on.
September 21, 2017
Karen King was working at the Murfreesboro location when I went in to pay my bill and to lease a second unit. She was an absolute joy to work with. She was extremely professional and she knows her job. Don't let anything happen to her. She is GREAT!
September 12, 2017
Easy and quite accessible. Providing moving carts was very beneficial. Professional and courteous staff! One suggestion: provide doorstops for outer doors into the controlled climate storage. Overall: Wonderful experience and business!
September 11, 2017
Frank was provided excellent service, the facility appears to be secure. The grounds are clean and in good working order.
September 4, 2017
Everything went very smoothly. Frank was very nice and went over everything in great detail.
August 24, 2017
Frank was awesome so helpful and informative,it was a pleasure. I will recommend US storage to everyone.. Thank you
August 13, 2017
I feel very comfortable leaving my belongings in your facility. I'm thankful for the security you offer.
August 2, 2017
I came in last minute & ashton took care of me .
August 1, 2017
Great service overall but you should warn customers that get units next to the dog park - on the day I rented there was no breeze but when we moved in the unit the smell was terrible !!! I do hope the items in storage don't smell like dog crap when we get them out. !!!!!
July 27, 2017
The staff has been very friendly and helpful with any questions or issues that we have had so far.We have been very pleased with the unit so far. The climate controlled facility is very clean and well kept. The outside of the storage facilities is well maintained as well. No complaints from us :)
July 26, 2017
Just a little info on our day. We arrived on time a 9:30 to get the reserved spot but the guy was late n opening the office. After tat I assumed that we would be in the computer and the registration would go quick. However it still took at least 39 minutes to work it out. The gentleman was great, polite, through, and kept me informed on everything. We got great deal on the unit and will be calling for a second unit to rent for the 26th of August. Thank you again. We are moving from out of state and every thing matters when you are on a schedule if you know what I mean.
July 12, 2017
I am very happy with U.S.Storage center.
July 7, 2017
Frank is an excellent store manager, guided my and provided answers to all my questions. I appreciate the care that is taken for my belongings away from home. Thank you for providing this security. I'd recommend this storage to anyone.
July 6, 2017
Very friendly and informative..
July 5, 2017
It was good.
June 26, 2017
Manager extremely friendly, rental process was quick
June 23, 2017
As always Frank was very helpful. The process was easy and quick. We'll definitely rent again.
June 20, 2017
It was wonderful no Hasle reasonable price great people in front office
June 15, 2017
Good.quick and all explained well.
June 14, 2017
They guys that helped me were extremely friendly! They even discounted my first payment since I only had a few days left in that month! Thanks US Storage!!
June 2, 2017
Very courteous, professional service. Nice to work with.
May 11, 2017
Good experience the gentleman was very nice
May 5, 2017
I had never rented a storage unit before. The process was easy and Frank (I think that was his name) did a great job explaining everything.
April 19, 2017
I was very impressed with your staff. It was very simple to get the paperwork for my new storage unit completed. I was in and out of your office within about 15-20 minutes. We are also very excited about the moving van you offer your customers use of for moving day. Very, VERY handy! thanks so much!
April 13, 2017
Every thing went fine.
April 11, 2017
A bad experience having to move that day...but you all made it a nice friendly and easy to to store my possessions there...and for that I thank you!!!
April 4, 2017
My experience with US Storage Centers was great. The staff was very friendly and helpful. The use of the move in truck free of charge was also an added bonus.
March 19, 2017
I am totally satisfied with U.S. Storage center in Murfreesboro,TN. James Rudolph was very helpful and friendly to me.
March 13, 2017
My experience was great. Very helpful and very friendly
March 4, 2017
Guys at the front desk were very friendly.
February 9, 2017
I had a wonderful experience while using US Storage for my move. Very affordable, Clean and Also got a free move in truck! I would definitely recommend this company to my friends as well.
February 8, 2017
Frank and Chris were great. Made my renting experience pleasurable.
February 6, 2017
The unit is good. The access is a little tight with a long trailer but very manageable. There was however, previous damage done to the gutter and down spout. I have an end unit. It was raining when I moved in and had to walk through a sheet of freezing rain and water run-off each time I passed through the doorway.
January 26, 2017
Great, especially the manager name Frank. He helped me so much. Excellent customer service and I am glad to be a customer
January 25, 2017
I have had a great experience with US Storage Centers. The guys in the office have all been very helpful and my unit was clean and very accessible.
January 23, 2017
Pleasant,kind and courteous
January 18, 2017
Staff were very polite and professional.
January 5, 2017
I am very impressed with the level of customer service...
January 3, 2017
It would be a good idea if your phone people would tell you about the insurance requirement over the phone. Especially since I asked what I needed to bring with me to the location. I am not sure if this is a way for you guys to make a few extra bucks off of customers but it forced me to spend more money at the signing than I was expecting...Not a great first impression.
December 29, 2016
The salesman was really nice and helpful
December 21, 2016
Had zero problems
December 21, 2016
Staff very friendly and accommodationing.
December 11, 2016
Our opening of the unit went very, very well. Our belongs are still there and we've had no problems. s of now very satisfied.
December 8, 2016
Very good, friendly,helpful staff. No issues at all.