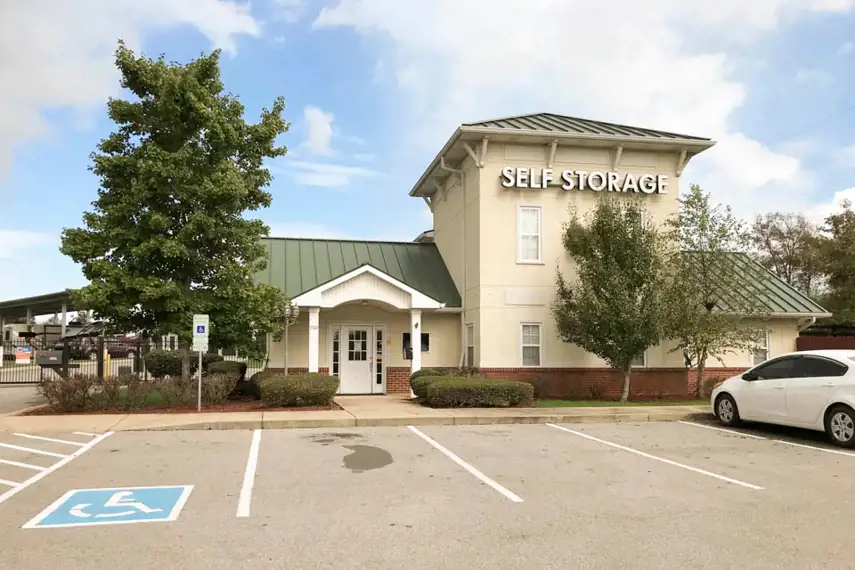 Rent or Hold Your Storage Unit in Minutes.
Location Details
ACCESS HOURS
Mon

6:00am - 10:00pm

Tue

6:00am - 10:00pm

Wed

6:00am - 10:00pm

Thu

6:00am - 10:00pm

Fri

6:00am - 10:00pm

Sat

6:00am - 10:00pm

Sun

6:00am - 10:00pm
OFFICE HOURS
Mon

9:30am - 6:00pm

Tue

9:30am - 6:00pm

Wed

9:30am - 6:00pm

Thu

9:30am - 6:00pm

Fri

9:30am - 6:00pm

Sat

8:00am - 5:00pm

Sun

11:00am - 4:00pm
FEATURES AND AMENITIES
Free Move-In Truck
Drive Up Access
Climate Control
RV Parking
Electronic Gated Access
Video Recording
Boxes & Moving Supplies
Moving Carts
Kure It Certified Location
ABOUT THIS LOCATION
Self Storage Units on Murfreesboro Road in La Vergne, TN
Read More
Photos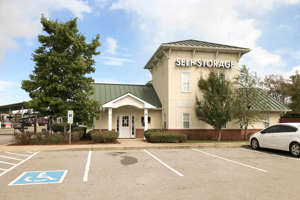 About this Location
ABOUT THE FACILITY
Units. Our La Vergne facility offers a variety of units to help ensure your unit perfectly meets all of your needs, including -
Climate-Controlled Units

Drive Up Access

RV Spaces (Parking space width may vary from spot to spot. Please call the property manager for more details on Parking Space sizes.)

First Floor Units

Indoor Units

Free Move-In Truck
Features. The unit's features should play a huge role in deciding which unit to rent. Our La Vergne facility offers various features, such as -
V

ideo Recording

Electronic Gated Access
Easy Rental Options
Rent your storage unit online or over the phone for a quick move in. 
Not ready to rent? No worries! Reserve your unit now to lock in today's special discount.
Month-to-month rentals
No credit card required for reservations
No deposit required
Kure It Cancer Research. Our in-house charity Kure It offers tenants the perfect opportunity to make a difference when it comes to cancer research. This facility participates in our Round Up For Cancer Research program, where current tenants can chose to add $0.50 to their monthly rent, and then US Storage Centers will match that 100%.
Management. Our La Vergne facility is professionally managed by the brightest and top self-storage experts. We are dedicated to serving our customers, and ensuring they have the best experience possible during this transition.
Products. Outside of self-storage units, this facility offers various items to help you move in to your storage unit and make the most of your space. From several sized boxes, to packing tape and bubble wrap, US Storage Centers will ensure that your move is as successful as can be!
DIRECTIONS
At US Storage Centers, we want to ensure that all of our facilities are easy to access, whether you are a tenant or a new customer, and whether you are a frequent visitor or rarely come to the site. Our instruction guide below will help you successfully navigate to our facility so you can come visit us! Make sure not to confuse this location with our other La Vergne location off of New Paul Road.
From the West (via TN-266 E): Turn right onto the US-41 ramp to La Vergne, then keep right to merge onto the US - 41 N. The facility will be on the right. About 5 miles from the TN - 266 N.
From the South (via US - 41 N): Continue north on the US - 41 N until you pass the McDonald's. The facility will be on the left. Right off the freeway.
ABOUT THE CITY
La Vergne, founded in 1861, directly borders the city of Nashville - home to America's country music. The city has a population of over 30,000 people, spread out from children to seniors. With a variety of restaurants - such as Shoney's Smyrna and Margarita House - and fun shopping centers - such as The Mall at Green Hills and CoolSprings Galleria. This is a great city if you love country music as it's only about 20 miles away from Nashville. Be sure to check out Nelson's Green Brier Distillery and the Escape Game for some great excitement!
Customer Reviews
overall rating, 303 total testimonials
November 22, 2023
Well I feel great about my experience with. US Storage
November 21, 2023
I've enjoyed having my belongings there. They're clean and professional.
November 5, 2023
Lyn is friendly and made the process of renting our storage unit a breeze!! Highly recommend giving her a call if you need a storage unit.
October 12, 2023
It was a good experience I got the 1st 2 months half price, the young lady worked at another storage place but was working at the location where I got a 10x10 unit. Very convenient since I had a unit in Antioch,Tn now just down the road in LaVergne, Tn.
October 5, 2023
I was offered 50% off for first two months but the amount that I owe does not make sense with the 50% off!
October 2, 2023
Not a very good experience: 1. Registration, paperwork, etc. was very time consuming and should not have taken more than 1/2 hour. 2. After expecting approx. $90/month for a unit I picked I was told that my actual monthly payments would be over $100 due to a "required" monthly rental protection fee and a $1/month "donation" in order to receive 50% off rental for the 1st 2 months. 3. It's wrong not to give a tenant the option to pick their own rental protection outside US Storage and instead to require they have to accept yours. 4.I did not see anything on your website or advertisement stating that I would only get 50% off first 2 month of rent if I agree to make a monthly $1 donation towards an organization your support. Just like I did not see anything in regards to a "one time" administration fee. 5. It's wrong to "slam" your new tenant with fees you did not list/mention in your ads and $25 for an administration fee is for what exactly? 6. Did not have much time to look around for other options and do not plan to rent from you longer than needed.
See All 303 Reviews
See All 303 Reviews