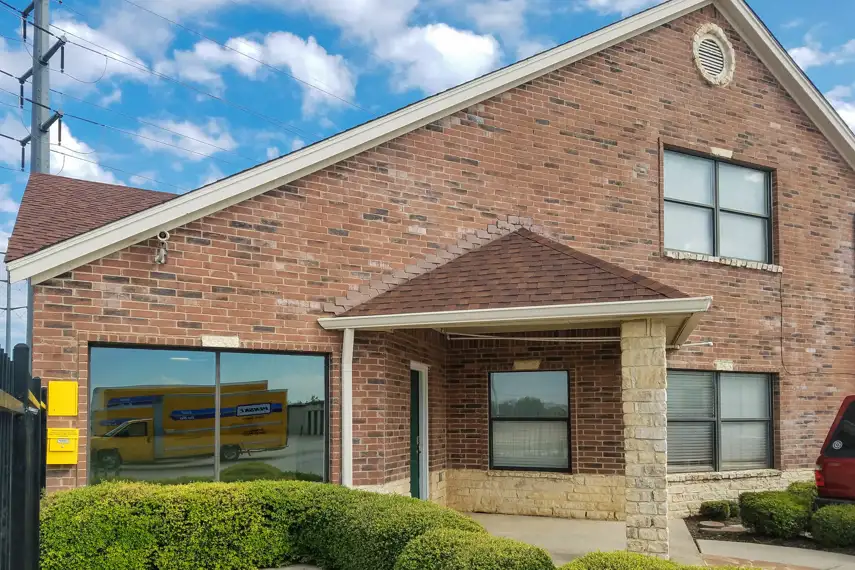 Rent or Hold Your Storage Unit in Minutes. Easy, Contact-Free Rentals.
Location Details
ACCESS HOURS
Mon

6:00am - 9:00pm

Tue

6:00am - 9:00pm

Wed

6:00am - 9:00pm

Thu

6:00am - 9:00pm

Fri

6:00am - 9:00pm

Sat

6:00am - 9:00pm

Sun

6:00am - 9:00pm
OFFICE HOURS
Mon

9:30am - 6:00pm

Tue

9:30am - 6:00pm

Wed

9:30am - 6:00pm

Thu

9:30am - 6:00pm

Fri

9:30am - 6:00pm

Sat

8:00am - 5:00pm

Sun

Closed
FEATURES AND AMENITIES
Drive Up Access
Climate Control
RV Parking
Electronic Gated Access
Kure It Certified Location
ABOUT THIS LOCATION
Fort Worth Self Storage Units | US Storage Centers
Read More
Photos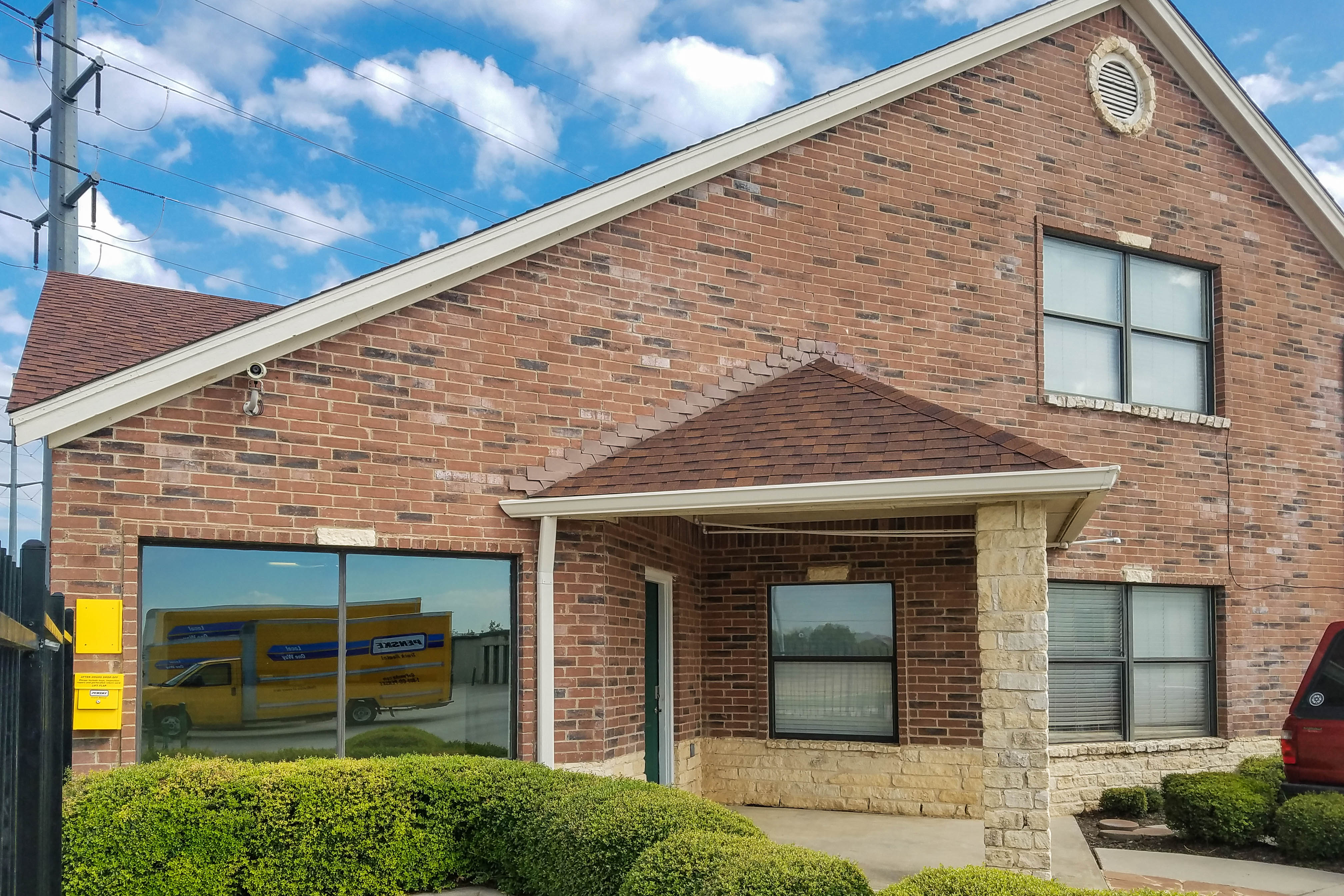 About this Location
Fort Worth Storage Units
US Storage Center's Fort Worth self storage facility offers affordable storage units for all needs. Whether you're searching for a small 5' x 5' storage unit to store a few boxes or a family/small business searching for a large 10'x30' unit to fit furniture or overstocked goods we have you covered. Moving homes or decluttering is made easy with the extra space our facility has to offer. Our storage facility in Fort Worth has many of the convenient features and amenities you would expect from a top of the line storage facility such as drive up exterior units and climate controlled indoor units. If you're looking for a safe, hassle-free, and local storage facility in Fort Worth, Texas, give us a call today!
Contact-Free Rentals – Easy Online and Phone Rental Options 
 Online Rental
 Select your unit and enter your info and payment
 Sign the lease online
 A manager will reach out to you with your access code, a map of the property, and they'll have you email a copy of your valid government picture ID
 Once these steps are complete, the manager will prepare your unit so it's ready when you arrive
 Phone Rental
Simply call the number listed at the top of this page, and a member of our staff will work with you over the phone to complete a rental
The manager will email a lease to sign
Once the lease is signed, a manager will reach out to you with your access code, a map of the property, and they'll have you email a copy of your valid government picture ID
Once these steps are complete, the manager will prepare your unit so it's ready when you arrive
Conveniently Located
Our Fort Worth location conveniently sits just west of the I-35W right where Golden Triangle Boulevard meets North Beach Street/Alta Vista Road. The facility is right down the street from the Keller Sports Park and between the Ranchette Estates and Village of Woodland Springs. Many of our customers live in the Trace Ridge, Keller and Summerfield neighborhoods.
Boat & RV Parking
In addition to personal storage units, our Fort Worth location also offers storage for autos, boats, and RVs. Our facility has you covered with both covered and outdoor storage options available. Parking space width may vary from spot to spot. Please call the property manager for more details on Parking Space sizes. 
Security
Making sure your valuables are safe is our highest priority. Electronic gated access keeps your storage units safe. High-traffic areas of the facility are also closely monitored by a 24/7 video security system.
Professionally Managed
We put a great amount of effort to provide you with the best customer service the self-storage industry has to offer. Our storage professionals are here to work with you in making sure all your storage needs are taken care of. We are more than willing to take care of any questions or issues you may run into while renting with us. Additionally, our onsite managers take extra care in making sure the entire facility is always well-maintained and clean.
Forms of Payment
We accept multiple payment methods for your convenience. Bill payments can be made in person, over the phone and online. We currently accept cash, credit card and money orders.
Moving Supplies
Whether you're in need of some boxes or a few rolls of tape, we have you covered with a wide variety of moving and storage related supplies. Our facility offers multiple sizes of boxes, tape, mattress covers and more.
The Community
As one of the most diverse communities in Texas, we are proud to provide storage for businesses, families, and individuals of all backgrounds. Fort Worth has many activities for people of all ages. The city's downtown area is filled with great restaurants as well as a botanical garden and zoo. Surrounding areas provide many opportunities for recreational outdoor activities. Our convenient location will always give you secure access to your belongings while you're out and about in the Fort Worth area. Give us a call or rent your storage unit online today.
FAQs
Q. Do I need a credit card to rent?
A. Credit cards are not required to rent a unit at US Storage Centers. We accept payments in cash, checks, Visa and Mastercard.
Q. How long do I need to rent a storage unit?
A. We offer storage rental on a month-to-month basis making both short term and long term storage easy. You are never locked into a long-term lease agreement.
Q. How do I make my monthly payment?
A. You can choose to pay in person, online, over the phone, or through mail. Automated payments can also be easily setup.
Q. Do you offer discounts or promotions?
A. Yes! We offer special pricing and discounts for new storage customers such as one month 50% off. You can find our promotions by searching our unit selection above. Each promotion can be found next to the unit pricing and amenities.
Q. Do I need to bring my own lock?
A. Customers are required to have a compatible lock if they choose to purchase their own. Storage unit compatible locks are also available for purchase at our facility.
Q. Can I stop by the facility to view the storage units?
A. Come by our facility during office hours and our professional staff will be more than happy to give you a complimentary tour of the facility and answer any questions you may have about our units.
Customer Reviews
overall rating, 421 total testimonials
September 6, 2021
everybody has been very helpful, when I first came in to us storage on Golden Triangle I explained my situation with having fertilizer and weed control chemicals in my pickup truck that I did not want in the Sun and they helped me tremendously gain a spot that was shaded and convenient for me to pull in and pull out of. if for any reason I have trouble or a question the gentleman Gary at the front counter always takes time to go into detail to answer my question and to make sure that I understand. this location is very close to where I reside and that is a big plus because it's very convenient for me considering that I use multiple vehicles it's just a quick couple of minutes down the road. I like that they have multiple security cameras all throughout the complex it leaves me worry free knowing that there's always eyes on my belongings
September 5, 2021
Greg was awesome and very personable. He really went out of his way to make the process as smooth as possible for me.
September 4, 2021
It's clean, priced right, and Greg is a great representative for the company especially when the customer service seems to be lacking everywhere else, it does not Lack at US storage!
August 31, 2021
The storage manager Greg was great. when the moving truck came, we realize that the storage unit that we booked was too small. The office was closed by that time. But Greg was still there to save us! He arranged a bigger unit and told me to go ahead and start moving while he can finish up the transfer paperwork!! He knew I was paying the movers hourly. Greg made sure everything was okay before he left. He did everything with a smile on his face and never felt irritated for having to stay late for me. But this place is expensive. Greg gave me some specials for the first couple of months. I hope I find a permanent place by then.
August 25, 2021
Greggory was amazing!
August 14, 2021
Great experience Gregory was an amazing help and super friendly and very professional thank you again for everything
August 4, 2021
It was great. Greg did a great job. He is an asset to US Storage Centers.
August 4, 2021
It was great!! Greg was extremely helpful and professional. He made the whole process a joy.
July 15, 2021
Great place and Greg is awesome!
July 7, 2021
Greg very helpful and a plus for the company.
See All 421 Reviews
See All 421 Reviews