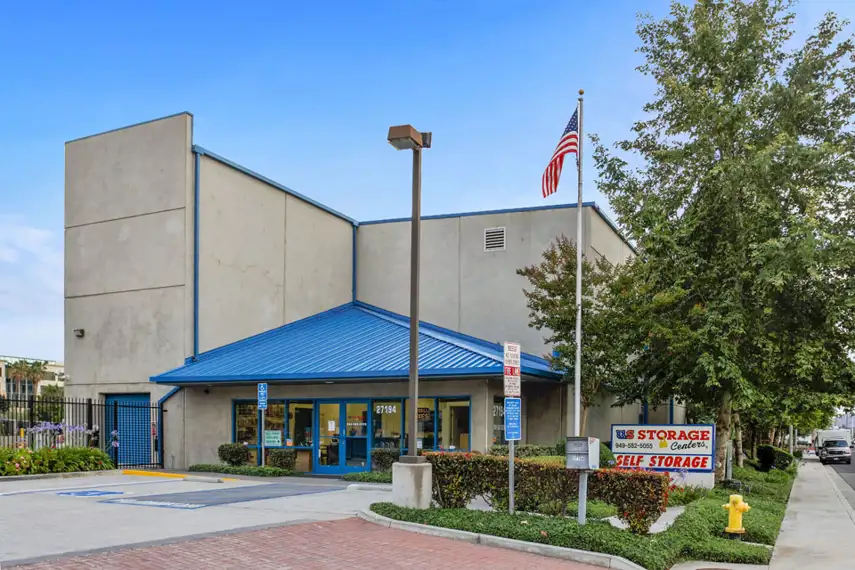 Rent or Hold Your Storage Unit in Minutes. Easy, Contact-Free Rentals.
Location Details
ACCESS HOURS
Mon

5:00am - 9:00pm

Tue

5:00am - 9:00pm

Wed

5:00am - 9:00pm

Thu

5:00am - 9:00pm

Fri

5:00am - 9:00pm

Sat

5:00am - 9:00pm

Sun

5:00am - 9:00pm
OFFICE HOURS
Mon

9:00am - 6:00pm

Tue

9:00am - 6:00pm

Wed

9:00am - 6:00pm

Thu

9:00am - 6:00pm

Fri

9:00am - 6:00pm

Sat

9:00am - 6:00pm

Sun

10:00am - 5:00pm
FEATURES AND AMENITIES
Free Move-In Truck
Drive Up Access
Climate Control
Passenger Elevators
Electronic Gated Access
Video Recording
Moving Carts
Alarmed Unit
Kure It Certified Location
ABOUT THIS LOCATION
Your Kids' Trophies Need More Space. Get a Laguna Niguel Self Storage Unit.
Read More
Photos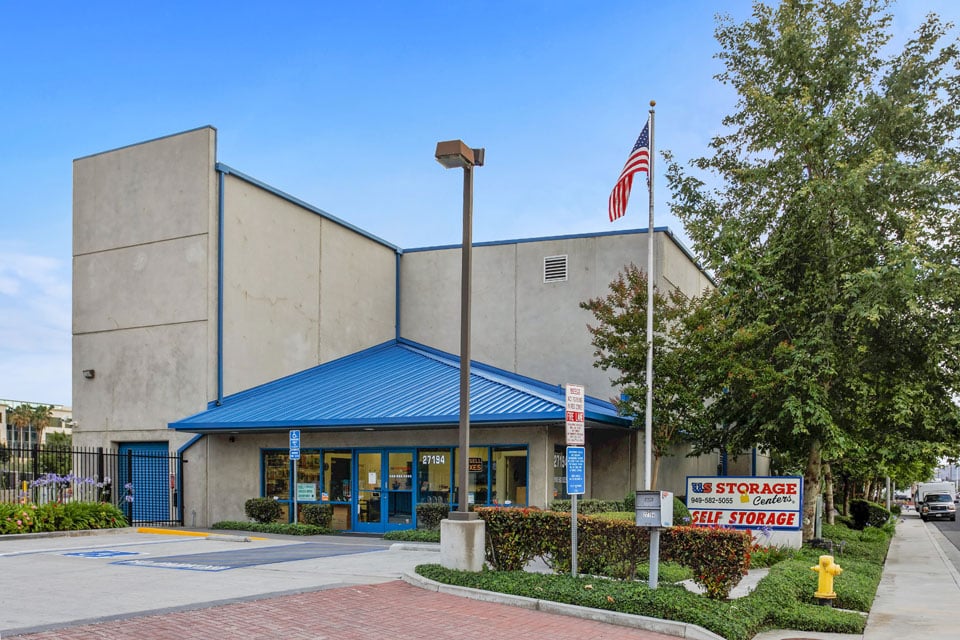 About this Location
Facility Description

Many of our customers are using self storage for the first time, and they aren't sure what size storage unit they need for their items. Our managers at our Laguna Niguel, California location completely understand this concern, and that's why they like to take people on tours of the facility so they can visually compare unit sizes.

One of the biggest benefits of these tours is that our friendly and professional managers are able to ask you a couple of questions about what you need to store, and from there they can show you the unit that would be right for your needs. Another concern is that people aren't sure how best to use the space they're renting, and our manager's here have over a decade of experience in storage and a ton of advice on how to properly pack your items into the unit.

For example, one of our tenants, who is serving in the military, wanted to store his large four-wheeler in one of the indoor units, but he was concerned that he wouldn't be able to fit it through the hallways. So, we had him bring it down and try for himself. It worked perfectly, and he doesn't have to worry about it while he's overseas because of our advanced security features.

A lot of folks comment that they're surprised by how clean the units are, and that's just one of the many benefits of taking a tour and talking to our expert managers. Our knowledgeable and friendly team is the best in the industry, and they're eager to help with all your storage and moving needs.

Conveniently located at the north end of Camino Capistrano Road, customers can get to us from Interstate 5 via the Avery Parkway exit. From there you head north on Camino Capistrano Road all the way to the end. People can also enter Camino Capistrano Rd. from Paseo De Colinas.

Our three story modern cement and steel building can be seen from the 5 freeway. The building is highly visible and well lit with large signage.

We are a few buildings north of the famous Mugs Away Saloon and just up the same side of the street from Allen Cadillac (there since 1948)!

Many of our customers live in the surrounding communities of Dana Point, Mission Viejo, San Juan Capistrano, Laguna Hills, Rancho Santa Margarita, San Clemente, Laguna Beach, Ladera Ranch, and Aliso Viejo.
Contact-Free Rentals – Easy Online and Phone Rental Options 
 Online Rental
 Select your unit and enter your info and payment
 Sign the lease online
 A manager will reach out to you with your access code, a map of the property, and they'll have you email a copy of your valid government picture ID
 Once these steps are complete, the manager will prepare your unit so it's ready when you arrive
 Phone Rental
Simply call the number listed at the top of this page, and a member of our staff will work with you over the phone to complete a rental
The manager will email a lease to sign
Once the lease is signed, a manager will reach out to you with your access code, a map of the property, and they'll have you email a copy of your valid government picture ID
Once these steps are complete, the manager will prepare your unit so it's ready when you arrive
Storage Units

We take great pride in our storage units which range in size from 5' x 5'—for personal belongings, boxes and stackable items—to 20' x 35' for a house full of furniture or your business inventory. Ceilings in units are generally at least 8' to 10' high, and are up to 15' high in select units. Large units (over 10' x 12') are supplied with timer lights inside the unit. The hallways are over 5' wide throughout the property, and they include motion detected lighting for your convenience.

All the units have an easy roll-up door with a mix of drive-up style, indoor standard, and indoor temperature controlled. There are large elevators and flatbed carts available in the two convenient loading dock areas to make your move as smooth and easy as possible.

We also offer a free move-in truck. Please call and reserve days in advance to receive the desired day to use the truck.

Boat Storage

Boats can be stored inside a storage unit depending on the boat height and width.

Security

There is a gated entry with a unique special access code for each tenant. Our units are individually alarmed, and they use a special cylinder lock, for your protection. Secure fencing surrounds the entire property, 24-hour digital video recorders are in place, and after-hours motion detecting perimeter beams are additional features of our secure storage facility.

Languages spoken by managers: We always have a manager near a phone who is able translate multiple languages.

Forms of Payment

We make it easy to pay your bill. Payments options include: cash, checks, credit cards or money orders. Feel free to process your transaction either in the office (in person or by mail), or online, or by calling the automated telephone payment system.

The Community

Being a beach community, there is always something fun in the sun to do. Laguna Niguel is famous for representing Orange County at its finest including creative, friendly people, lovely houses and many amenities.

Local attractions include the historical Mission San Juan Capistrano, Saddleback College, The Shops at Mission Viejo, Lake Mission Viejo, Laguna Niguel Regional Park, beautiful Dana Point Harbor and Laguna Beach.

Our managers are area specialists who excel in their craft! They're knowledgeable, professional and eager to listen to the customer, so they can meet their individual storage needs.

Additional Services

• On-Site "Charity Storage" where gently used items can be donated. Proceeds go to local and national charities.

Moving Supplies

• Storage Bags • File Boxes • Mirror Boxes • Wardrobe Boxes• Small-XLarge Sized Boxes• Dish Pack Kit • Bubble Pouches• Bubble Wrap • Carton Cutter • Mattress Covers• Sofa Covers• Chair Covers• Foam Wrap• Cylinder Locks • Moisture Absorbers• Packing Noodles • Packing Paper• Paper Pads• Picture Moving Kits• Stretch Wrap• Tape• Tape Dispensers


Customer Reviews
overall rating, 484 total testimonials
May 19, 2022
Pretty good. My name is Craig Thomas. Steven is my middle name
May 5, 2022
The staff was super helpful. From signing me up and showing me my storage space!
May 3, 2022
Amazing customer service. Very welcoming and helpful to moving day.
April 26, 2022
Best experience ever! Julie made the whole process easy and fast! I was nervous about getting a storage as I am barely moving out and wanted to have a head start on buying items and she made this one less worry about! Definitely recommend this place!
April 21, 2022
Great customer service. Easy experience!
April 20, 2022
The staff was incredible and so helpful !
See All 484 Reviews
See All 484 Reviews