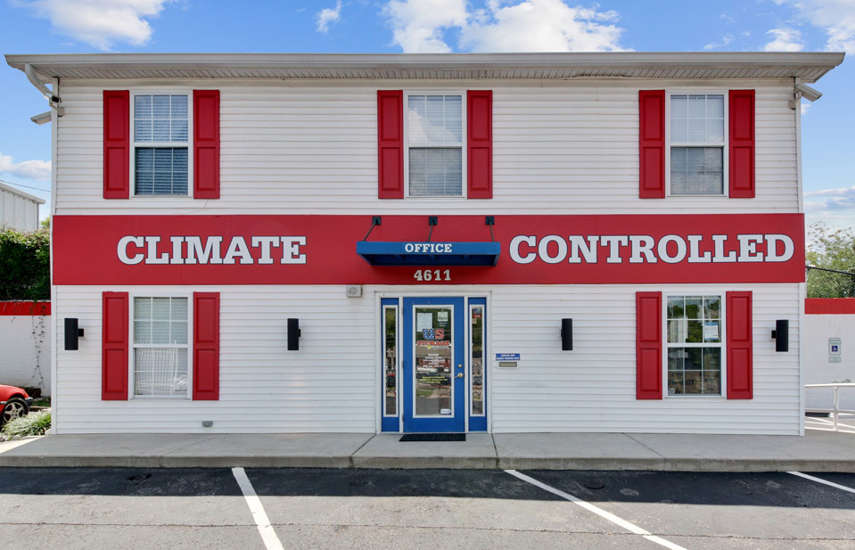 Nashville Self Storage Units
Logout
We're Open During Normal Hours. Easy, Contact-Free Rentals
Location Details
ACCESS HOURS
Mon

6:00am - 11:00pm

Tue

6:00am - 11:00pm

Wed

6:00am - 11:00pm

Thu

6:00am - 11:00pm

Fri

6:00am - 11:00pm

Sat

6:00am - 11:00pm

Sun

6:00am - 11:00pm
OFFICE HOURS
Mon

9:30am - 6:00pm

Tue

9:30am - 6:00pm

Wed

9:30am - 6:00pm

Thu

9:30am - 6:00pm

Fri

9:30am - 6:00pm

Sat

8:00am - 5:00pm

Sun

Closed
FEATURES AND AMENITIES
Drive Up Access
Climate Control
RV Parking
Electronic Gated Access
Video Recording
Moving Carts
Kure It Certified Location
ABOUT THIS LOCATION
Waiting for your big break in Nashville? Store your gear here.
Read More
Photos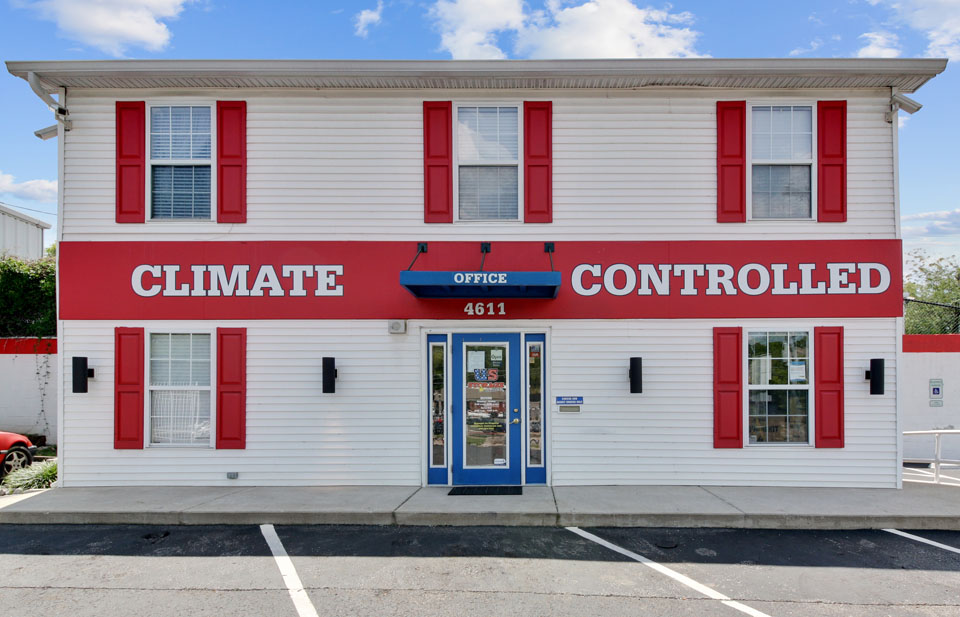 About this Location

Self Storage Facility

Our recently renovated self-storage facility, located in the southern portion of Nashville, offers a wide variety of storage units ranging in size from 5' x 5' all the way up to 10' x 30' (large enough to store a house's worth of furniture and boxes), and we offer convenient month-to-month lease agreements.

Both indoor and drive-up storage units are available to rent and each of them are ground-floor access, so there's no going up and down elevators or stairs! Our 10' x 20' and 10' x 30' storage units are also large enough for vehicle storage.

We have moving carts and furniture dollies available at no extra cost to our customers. All entrances have paved ramps that allow for easy access with moving carts and provide ADA compliant movement throughout the facility buildings.

Climate Controlled Storage Units

We have climate controlled storage units that are kept at a maximum of 80 F and a minimum of 50 F to ensure your belongings are kept safe from moisture and temperature extremes that can damage sensitive items.

Secure Self Storage

A 24-hour video-monitored electronic access gate system records all entrances and exits to and from the facility. The property is well-lit, and our property manager lives on site to provide extra security and safety to our customers.

RV and Boat Storage

Uncovered 12' x 20' RV and boat storage is available on a gravel parking area at the back of the property inside our secure gate. Parking space width may vary from spot to spot. Please call the property manager for more details on Parking Space sizes.
Contact-Free Rentals – Easy Online and Phone Rental Options 
 Online Rental
 Select your unit and enter your info and payment
 Sign the lease online
 A manager will reach out to you with your access code, a map of the property, and they'll have you email a copy of your valid government picture ID
 Once these steps are complete, the manager will prepare your unit so it's ready when you arrive
 Phone Rental
Simply call the number listed at the top of this page, and a member of our staff will work with you over the phone to complete a rental
The manager will email a lease to sign
Once the lease is signed, a manager will reach out to you with your access code, a map of the property, and they'll have you email a copy of your valid government picture ID
Once these steps are complete, the manager will prepare your unit so it's ready when you arrive
Conveniently Located

Our facility is located right off Nolensville Pike between Harding Place and Haywood Lane. CVS pharmacy, Bank of America, Roadhouse Subs, and Auto Masters are all next to our location. O'Reilly Auto Parts is just across the street from our location.In addition, to Nashville many of our tenants live in the neighboring communities of Antioch, Brentwood, Oak Hill, and Berry Hill

Convenient Office and Access Hours

Office Hours

Mon - Fri 09:00am - 06:00pm

Sat 08:00am - 05:00pm

Sun: Closed

Gate Hours

Mon - Sun 06:00am - 11:00pm

Our gate hours are longer than any of our competitors.

Forms of Payment

Taking care of your bill is simple! We accept cash, checks, money orders, Visa, and MasterCard. You can also pay online through our secure client login.

The Community

Nashville, Tennessee is famous for Country Music, the TV series "Nashville," The Grand Ole Opry, the Tennessee Titans, live music and an aspiring rock star on every corner.

What do people in the area do for fun you ask? It's Nashville, baby! You can check out an amazing show at the Ryman Auditorium, or take a walk through music history at the Country Music Hall of Fame. Downtown Nashville has an exciting and vibrant nightlife! Second Avenue venues host live music every night of the week, everything from classic country to alternative underground can be found within walking distance of the main strip. The true fans should make sure to check out a performance at the one and only Grand Ole Opry!

Just down the road is the Nashville Zoo at Grasmere, and fine dining and shopping is only a few minutes away in nearby Brentwood, TN.

Facility Products

We have boxes available in small, medium, large, and extra-large sizes. We also sell wardrobe boxes and moving kits that include boxes, tape, markers, and bubble wrap to help you pack your stuff the right way!

Locks, packing tape, picture moving kits, dust covers and mattress bags are all available to provide a super convenient one-stop-storage-shop experience to make your move as easy as possible.

Kure It Participating Facility

Philanthropy is a big part of the US Storage Centers family. Our facility is a proud member of Kure It Round up for Research. Kure It, founded by US Storage Centers chairman Barry Hoeven, raises money for innovative research into many types of cancer that receive little or no funding.

Professional Managers

Recently we had a box truck pull into the parking lot and come to a stop right in front of the office door. A couple jumped out of the cab of the truck and dashed toward our door. We smiled and greeted them and asked how we could help. They told us that they had a reservation at a competitor's facility, but that due to some mix up, their unit wasn't available and the staff wasn't able to accommodate them that evening. They also said they knew we were about to close up for the day, but because they had to leave early the next morning, they weren't able to wait until the following day to get a storage unit.

We completely understood their situation, and told them we'd be able to help them. Their truck was 26 feet long and after taking a look inside the truck to get a better idea of how much room they needed, we were able to find the perfect storage unit, and they began moving in shortly after they'd arrived. They both thanked us a great deal for all our help, but it really was the same friendly and efficient service we provide to all of our customers.


Customer Reviews
overall rating, 227 total testimonials
January 18, 2021
Great service and nice people
January 5, 2021
Great! Clean, affordable storage. Prompt, courteous, friendly staff!
November 22, 2020
Very friendly with good service
See All 227 Reviews
See All 227 Reviews